We have our first lochead submission for #BNFroFriday today! Her name is Isabella Akinseye and she's a media entrepreneur and educationist. She's also the host of Africana Literati, an art, book and culture magazine show airing every Saturday at 11 am on Africa Magic Family DStv channel 154.
Isabella is also the editor and publisher of Nolly Silver Screen magazine. She also told us, "I hosted TheFrontPage on Radio Continental 102.3 FM. I am a budding actress, writer, producer, essayist, voiceover artist and MC. I studied Education with English and Drama and I currently teach part-time," definitely a woman of many talents!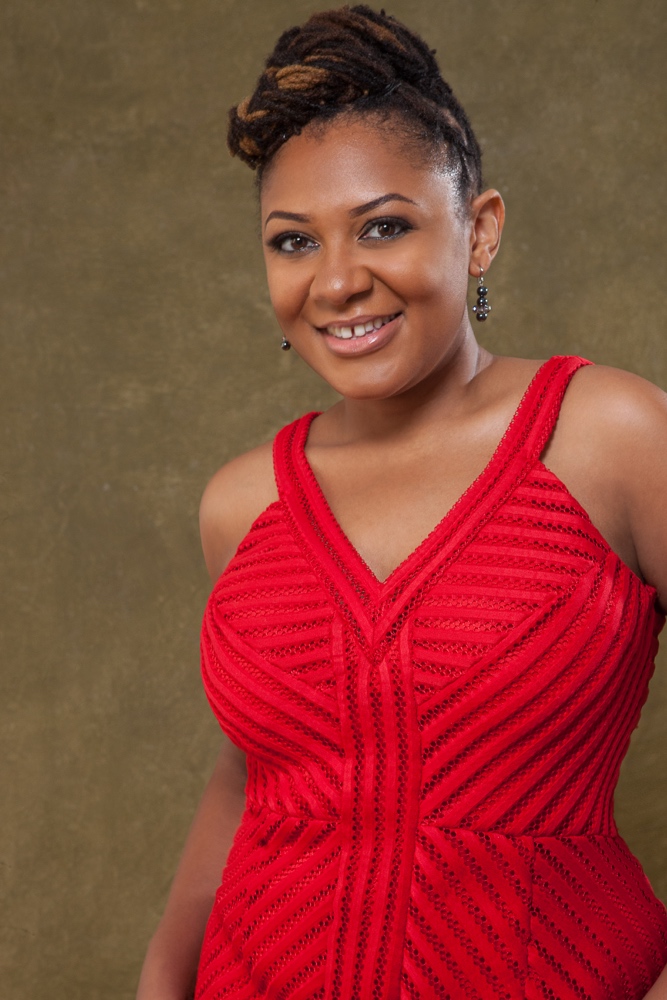 BellaNaija: Tell us about your hair 
Isabella Akinseye: I am closest to 4C. My mum is half German, half Igbo and she has oyinbo hair – the kind that will match any Aunty Funmi or Brazillian hair lol. My dad is Yoruba and I got my hair from him. My natural hair colour is black but I currently have blonde and brown highlights. As a child, I used relaxers and texturisers. I also used to cut my hair for personal reasons and for school rules. In my late teens, I did the natural thing for years before going back to relaxers, weaves and braids. Washing, drying and styling natural hair was not beans. I usually had afros when my hair wasn't in braids or weaves. Eventually, I did the big chop in July 2011 but I went back to texturisers and weaves in 2012. I even rocked a shaved head (gori mapa) for a while. Then a week before my passing out (NYSC) in October 2012, I tried dreads – very tiny locs. I have been a lochead ever since!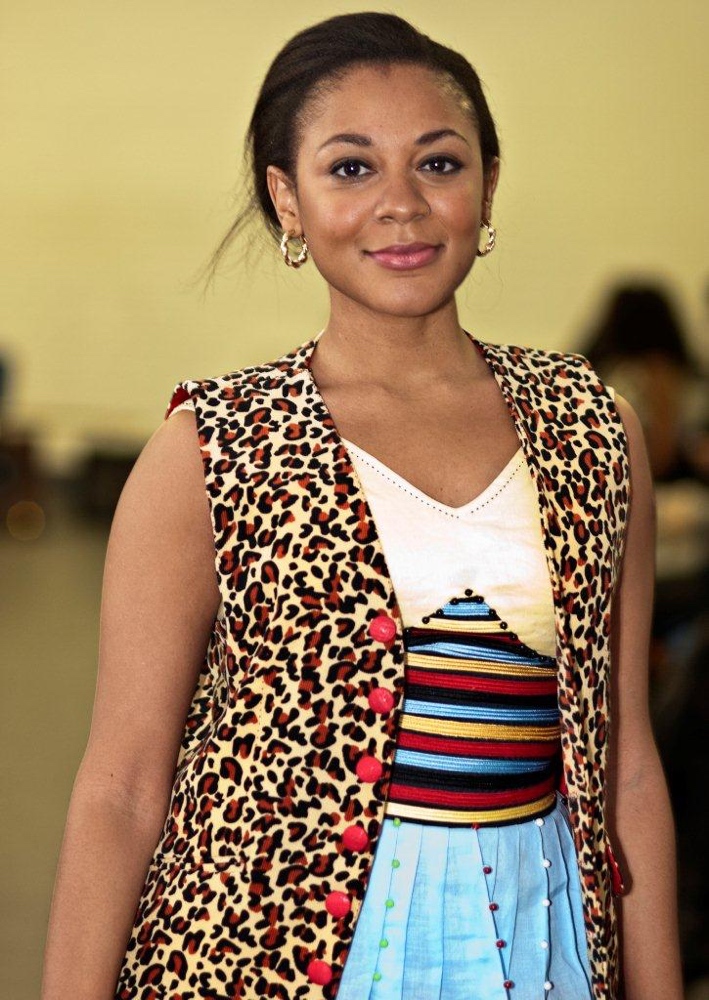 BN: You once had relaxed hair, why did you decide to go natural and how did you make the change?
IA: I decided to go natural because of my hairline. It was not full and whenever I did Ghana weaving or a ponytail with my permed hair, I felt self conscious. It is not that bad but I love full hairlines so I tried cutting and starting afresh but it just didn't grow. I was tired of putting pressure on my hairline, so I opted for dreads. Besides, I am not one who likes to spend so much time on hair and beauty care. Locs are so versatile but at the early stage, you just have to sit and watch them grow. Thankfully, now they can pack into a bun and be done in so many styles. I can't wait for them to be really long. The reactions have been mixed, some people really like it while others can't stand it. Some say it makes you look older while there are stereotypical views that locheads are unserious, creative and what have you! Despite the negative feedback, I have not forgotten why I have them – to reduce pressure on my hairline.
BN: What made you decide to go for locs? Are you tempted to go back to using a relaxer?
IA: Nope. I love my locs. I find it even harder to do anything like braids, weave and wigs. My scalp is sensitive so I don't even relock as regularly. I have found ways to rock my locs at different stages. I have used colour to spice things up and Ade Balogun of Locitude and her team are super creative.
BN: Did you ever hide your natural hair?
IA: Nope. I only used weaves, twists and braids when I didn't want to be combing Afro every day. So, I don't hide my locs.
BN: How long have you kept your natural hair and locs respectively?
IA: Natural hair has been kept at different times of my life for long periods. I have had my locs since October 2012. I try to relock every six to twelve weeks. Sometimes, I get so busy and I don't have time. I try to do a regime of spraying it with water and oil.
BN: Are there any myths you'd like to counter?
IA: Yes! People say all dreads are dirty. So FALSE. Locheads wash their hair o! With shampoo and conditioner and also use treatments.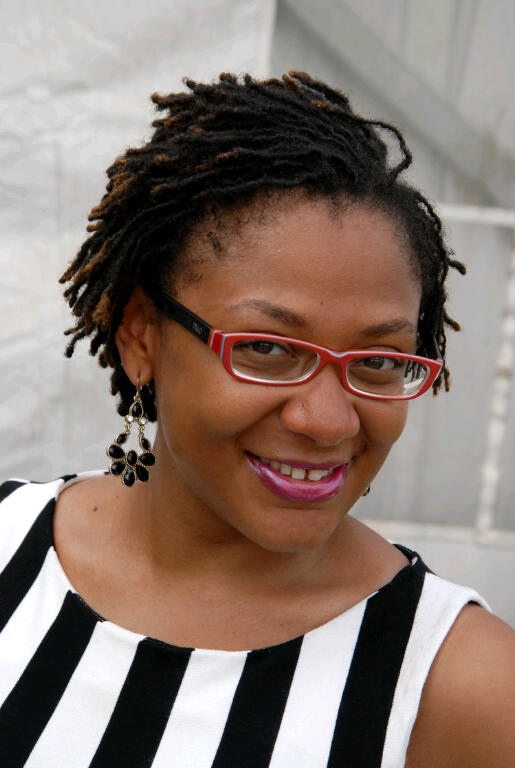 BN: How does climate where you live affect your hair?
IA: This last harmattan and winter were very cold and I needed to moisturise my dreads. When the rainy season comes, my locs don't feel as dry so I relax (which I shouldn't).
BN: Do you have any other hair problems? How do you handle them?
IA: My scalp is sensitive so I don't always like making my hair and avoid styling my locs too often. Many times, I just leave my locs down. My hair gives me the least problems because its current length has made it more versatile.
BN: What's your stance on natural vs chemical products?
IA: Research is key and it's the same thing with food; natural food is better but we all enjoy our processed food from time to time so just know what you are getting into. My loctitian explains the different products she uses and I trust her judgment. On my own, I hardly use any products apart from oil and water mixture.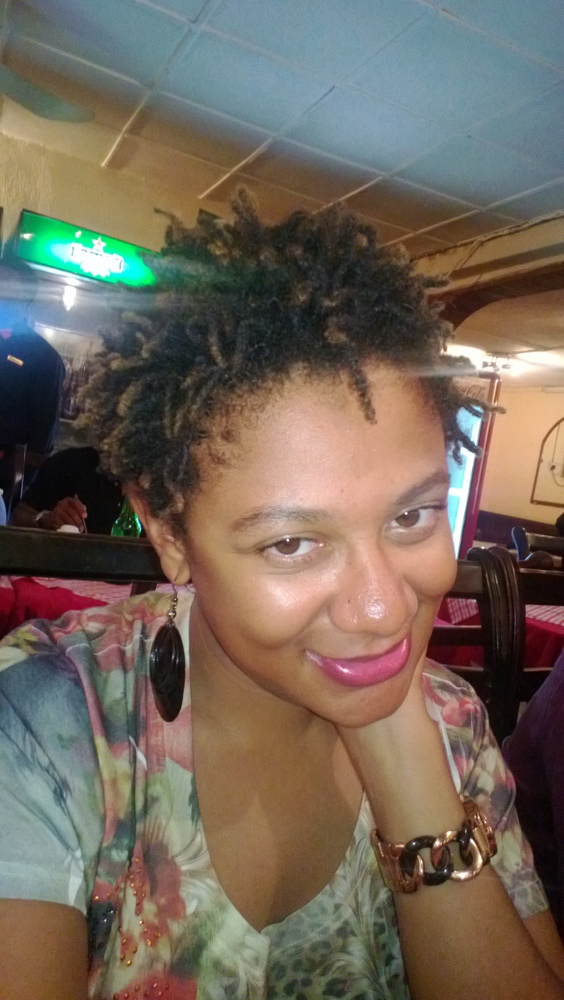 BN: What's your daily, weekly and/or monthly hair routine? 
IA: I relock my hair when there is considerable undergrowth or get it styled for an occasion. I use Jamaican Mango and Lime shampoo and let it air dry.
BN: What advice would you give to people thinking of going natural or getting locs?
IA: Ask yourself why you want to do it, make up your mind and go for it! And don't forget to have fun with your hair, life is too short.
BN: What do you like best about your hair and being natural?
IA: It is mine and I get to be adventurous with my style. And other times, I can get away without styling it and just leaving it down.
BN: What are your favourite styles to rock?
IA: Living it down, curling it up and weaving it.
Hair by Ade Balogun of Locitude. Makeup by Blessing Okoh of Xplicit Makeovers and Photography by Godson Ukaegbu
Thanks for sharing your story with us Isabella!
We started this series with celebrities, but if you're reading this and would like to talk about your real hair journey – natural or relaxed, long or short, do email us – [email protected]!