EME's Shaydee is Set to Take Nigeria By Storm! Get all the EXCLUSIVE Details on His Latest Album, New Music & More
With his voice and style of music, Shadrach Adeboye Folarin aka Shaydee gets our attention every time his song comes on! We caught up with the EME artist recently and it's safe to say this star has so much in store that you won't see it coming!
During the interview, he spoke about his music career so far, his upcoming debut album, projects in the works and much more
****
How long have you been in the industry?
Officially 4 years, unofficially, since I was 15
What influenced your decision to go into music?
To be honest, before I even got into the University, I already knew what I wanted but my dad still wanted me to do a professional course. I was initially planning to go for Architecture but the school I applied to did not have it so I just had to go for Electrical Engineering. I am yet to find a meeting point between my course of study, maybe with time I'll find it.
You've been with EME for a while, why didn't you change your label or start up your own?
I want to be remembered in future for something great! Banky W always says EME is a label that was created for everyone under it to have their own empire so there's no binding life contract on anyone. If I leave today, the relationship will still be cool. Right now I'm with EME but at some point, I'll like to have own my thing. It's not just about titles for me, it's majorly about making money and making good music. Any artist I want to invest in must be making good music not commercial.
Do you have any new music we can look forward to?
Yes I do. I'm actually going to drop a new video in a few days for my song titled 'Smile'. Songs are ready for my album but we have to put it out just right because I'm not just about putting out an album, it has to be right – timing is key. I want to reach the real people, the real music fans and ensure people aren't distracted.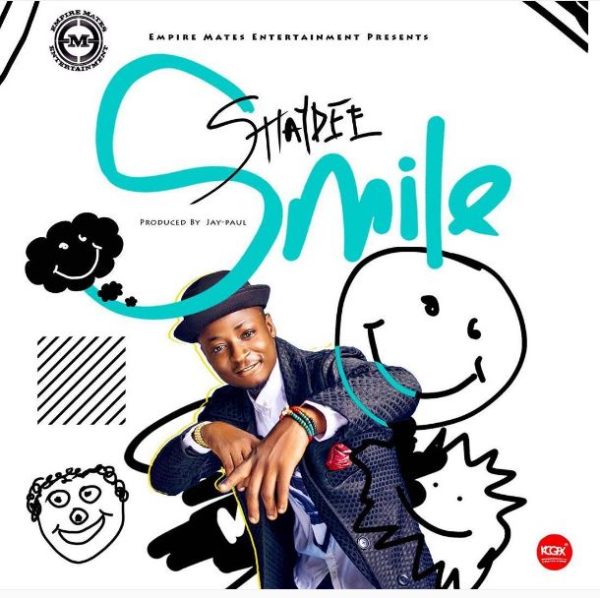 We're excited already! Can you give us a hint about this album?
I've been working on the album, I'm always working. I've had a couple of songs but I've been selecting since I started recording because I know the songs that are likely to make my first album. For me the album is not just about a compilation of songs, it's a journey that I'm taking my fans on. They have to understand everything, if not what's the point of the music. I have songs I recorded three years ago and I also have songs I recorded like one week to the time I was compiling songs for the album. One of the songs was recorded like a day after I finished recording the album and it was so good I just had to include it.
When is the album release date and it's signature sound?
Early July and it's filled with mid-tempo tunes.
Will you ever deviate from your sound?
No, my sound remains the same because even though it might seem like they might not appreciate my type of music now, it's a known fact that once you keep doing good music, after a while your songs will be referred to as Evergreen. There are songs that even five years after their release still get people to pause and say "oh wow, that's a good song" and for me I can't enjoy making music that I'm not going to be proud of at the end of the day. I want to be able to go out and defend my songs.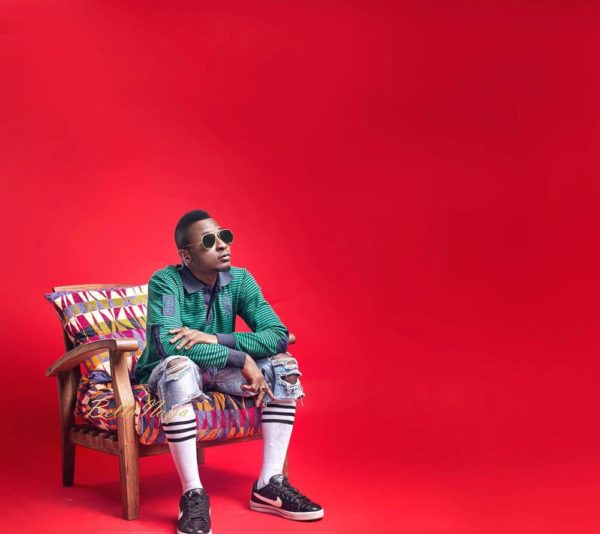 Who are the people you featured on the album
The album features a lot of people: I didn't just go about picking names, everyone I got on the album was who I wanted. People like 2Baba, Wizkid, Flavour, Phyno, Ice Prince, Banky W, Niyola, Reminisce, A-Pass, Iyanya, Burna Boy…
So many big names, no fresh blood?
Most of the producers are fresh bringing a different sound into the music game. The album is all about me really. Before now, I have done a lot of charity work with my music and song writing. I've given my stuff away but this album is strictly about me. Everyone I featured on the album is someone I've always wanted to work with and I just knew that this is the right song for them. Burnaboy gave me exactly what I wanted, 2Baba gave me way more than wanted. In all, I'm excited!
How was it like working with Wizkid again?
I and Wizkid never stopped working, so it was not that much of a huge deal.
How many tracks are on this album?
21
Wow! How do we get to pick our faves?
I'm hoping you'll pick like 10 favourite songs (laughs) that's how we made it. Then the listener can pick their top 10 or top 15.
Why did it take so long before you gave us your debut album?
First of all, I'll like to apologize to all my fans because there's so much going on that you can't really understand. So much stuff happened in the background and it's just part of life and business. All of that is behind me now so I'm sorry for keeping my fans waiting. From now on, I'll be dropping hit songs back-to-back. I already half of the songs needed for my next album- which is an African album.
What's next after the album?
Basically shooting videos, and taking the album out on a more global scale. That's why I'm making this type of music that can stand the test of time and I can confidently play it for Drake, Kanye, or Jay-Z and when they listen they'll know that it is good music.
At what point do you reckon you will be able to say you have achieved all your dreams?
I don't think I can get to that point that I will be totally satisfied. I still want to write the best hits in the world.
Not just Nigeria?
I don't want to blow my trumpet but I've already gone very far in Nigeria, I've written songs for people that has topped the charts, given them endorsements. Song writing in Nigeria is not an issue but I want to be able to write for some people like Chris Brown, Someone big that will enable me to touch the world. I wasn't born to be a Nigerian local champion (laughs)
What defines your style?
Comfort! I won't be found in things that I would be self-conscious about. Once I look into the mirror and I'm confident in my dressing, I step out.
Any fashion faux pas so far?
Simple people don't fall for that. I keep my dressing very simple so it hardly happens to me.
Who is your celebrity crush?
To be honest, I have none. I love everyone appreciate their sounds. But right now, no. I used to but not anymore.
Last words for your fans?
I just want to say I'm sorry but from now I will be dropping videos, songs. I may do other things apart from music but right now it's mainly the music.
Credits:
Photography: Osinbamowo Moyo | 'Anuel Modebe
Styling: ChynaBee