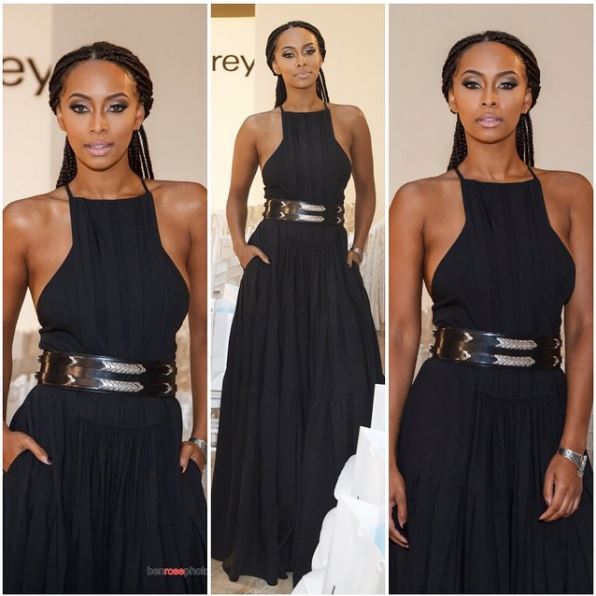 American singer Keri Hilson was in Nigeria back in 2012 for an event (click here) and she'll be heading back soon as a judge for the Airtel Trace Star competition but that's not the only thing on her mind.
She tweeted to let her Nigerian fans know that she can't wait to get back to Lagos and have some jollof rice.
Man! ? I can't wait to get back to #Lagos to see & hear all the talent from the @AirtelTRACEMS competition first hand!! Oh, and jollof. ?

— Keri Hilson (@KeriHilson) May 8, 2016
Keri Hilson is no stranger to Nigerian food and back in 2013 she shared a photo of herself making fufu for her NBA star boyfriend, Serge Ibaka, who is of Congolese-Spanish descent.