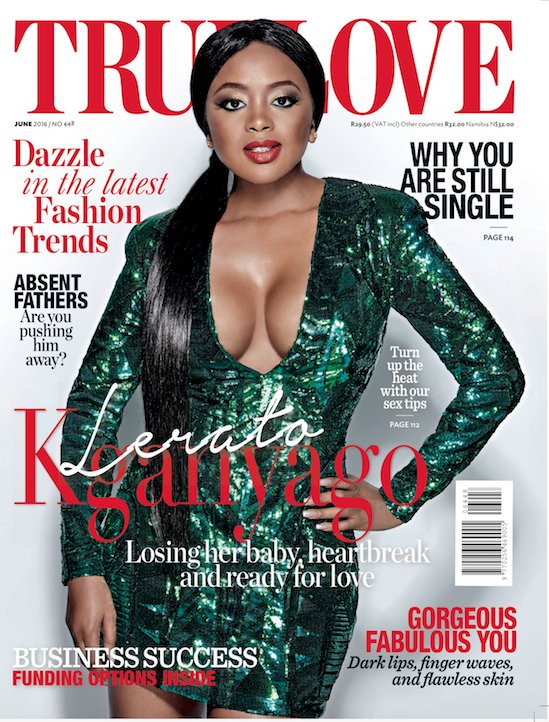 A couple of days ago True Love magazine unveiled the cover star for their June 2016 issue to be South African media personality Lerato Kganyago and immediately fans of the star pointed out that the images were clearly photoshopped.
Lerato herself took to Instagram to post a photo of the cover (which has since been deleted) as well as a message about the images saying "Nick Boulton is one of the most amazing photographers in the country. He captured me beautifully, it must be disheartening even for him to have his work continuously retouched (PhotoShopped) to a point of no recognition. I had an amazing shoot though and the article beautifully captured @philatyekana" Great article, had a lot to share, and that's all that matters! Get your copy now!!!"
Her fans called out the magazine on Twitter for altering her images and the response from the magazine was to release unedited photos of Lerato, which caused even more backlash.
True Love editor, Dudu Mvimbi Leshabane stated "As a brand that stands for women empowerment, True Love would never intentionally do anything to compromise women and their public profile. We have a responsibility not to tarnish our cover star's image, to produce authentic content for our readers and to uphold the brand's integrity."
According to their website, "to put Lerato's comments in perspective and give you a full picture, TRUE LOVE felt it best to show the before and after images of the TV and radio personality. #Judgeforyourself"
See the unedited photos below.
Stars like Bonang Matheba and actress Nomzamo Mbatha immediately reacted and described the magazine's actions as "body shaming" in a series of tweets from both of them.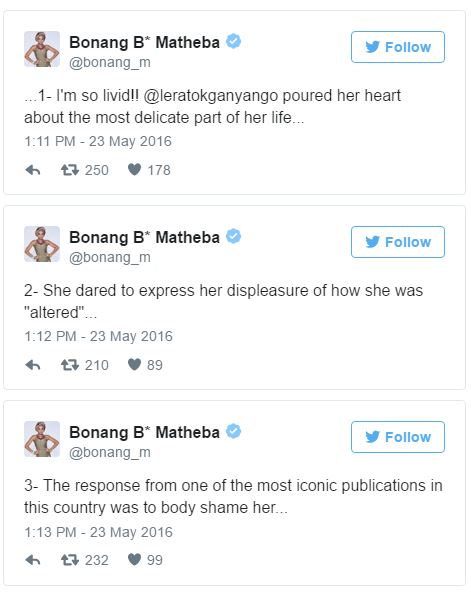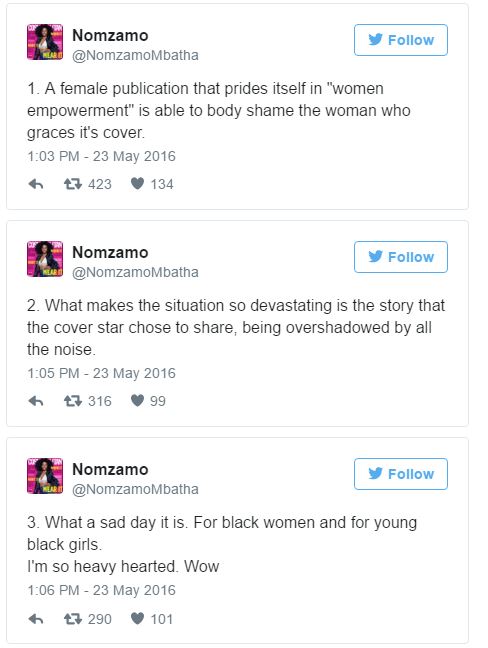 Lerato also later tweeted: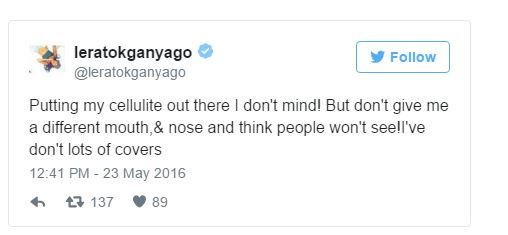 In the magazine, the South African star opened up about how she has been dealing with her recent miscarriage, being ready for love again and more.