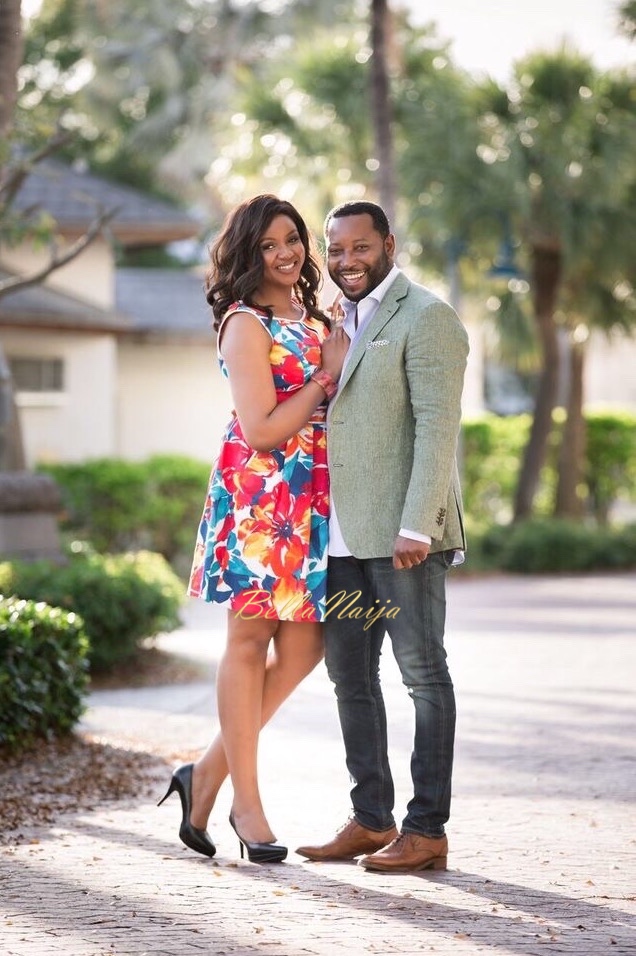 Petroleum engineer Hannah had just come off a 10 year relationship with her ex-fiancé (their engagement was called off just 3 months before the wedding) and wasn't looking for love when she met Ted.
Ted is her close friend's brother – she went for a dinner date with the both of them and after an instant connection, he started courting her. Their short relationship was tested soon, as her brother passed away a month later. Ted swiftly proved himself to be the perfect gentleman, when he whisked her off on a vacation to Mauritius, and they haven't looked back since.
Hannah and Ted got engaged a year after they began a relationship, and got married in December 2015, a few months after.
Here's their beautiful love story!
***
The date was August 29, 2014. It is a date that will forever be burnt into my memory for it is the day I met the most amazing man ever. It is the day I met Ted.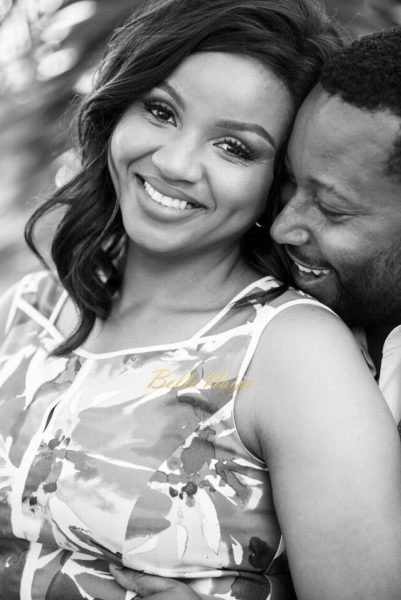 The day began like most others. I am a petroleum engineer and I had just retuned from one of my rig rotations. I was in need of some serious feminine R&R so I met up with Barida, an old friend from my university days. She and I spent all day in the salon doing our hair and catching up. When we were done she informed me that she was having dinner with her elder brother and invited me along. I have no idea why I agreed to go along that day but I will always be thankful to God that I did.
From the moment we met, Ted was all over me. He made witty conversation at dinner and appeared genuinely interested in all I had to say. After dinner we all went out to a lounge and up to the moment he dropped me at home that evening, he never left my side.
The next few weeks was more of the same. Ted was sweet and charming; in fact, the perfect gentleman. But to be honest, I kept waiting for him to reveal his "true" self. You see at the point I met Ted, I had become quite cynical of all men. I was only just recovering form the devastation of a called off engagement, barely 3 months to the wedding; of the breaking up of a 10-year relationship that I had invested so much in. As you can imagine, I was not very trusting and was not quite ready to be wooed.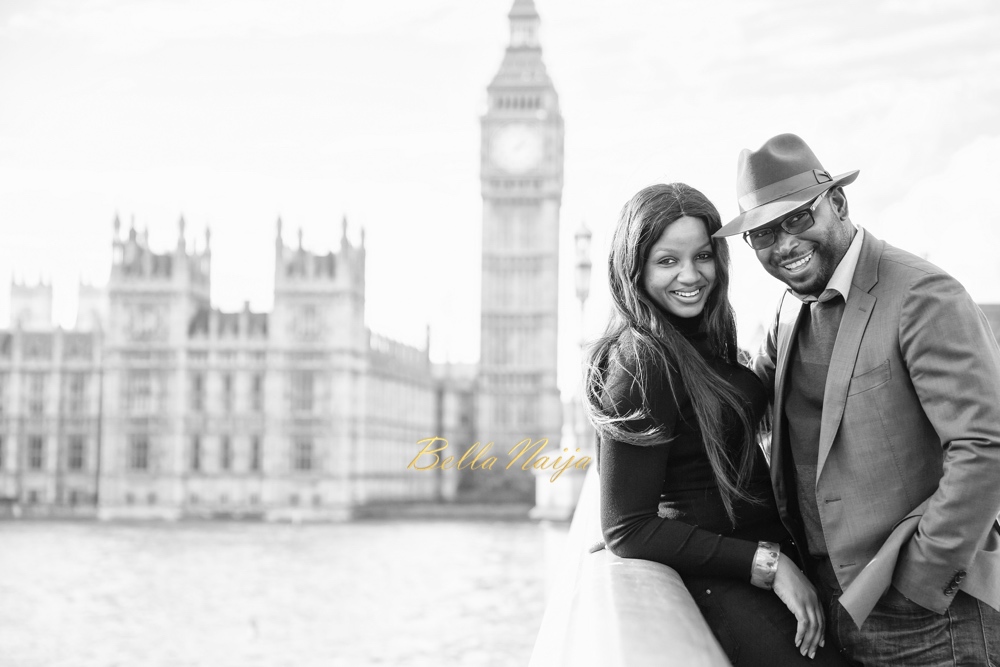 But Ted was persistent. And intoxicating. And I think he knew it too. I remember him telling me that if I gave him the chance he would make me so happy I would wake up one day pinching myself just to be sure I wasn't dreaming. We began dating that October and he has kept his promise since.
Barely a month after we began dating, tragedy struck my family. I lost my elder brother on November 9th 2014, and went home for the funeral. I was besides myself with grief and cried my eyes out throughout that week. Although Ted couldn't make it for the funeral, he made sure to be always on the phone to console me. When I got back to Lagos, Ted met me at the airport, suitcase in hand. Apparently he figured I needed to get away for a while so he had gone to my place and packed a few things for me. Within a few hours, we were on a plane to Mauritius.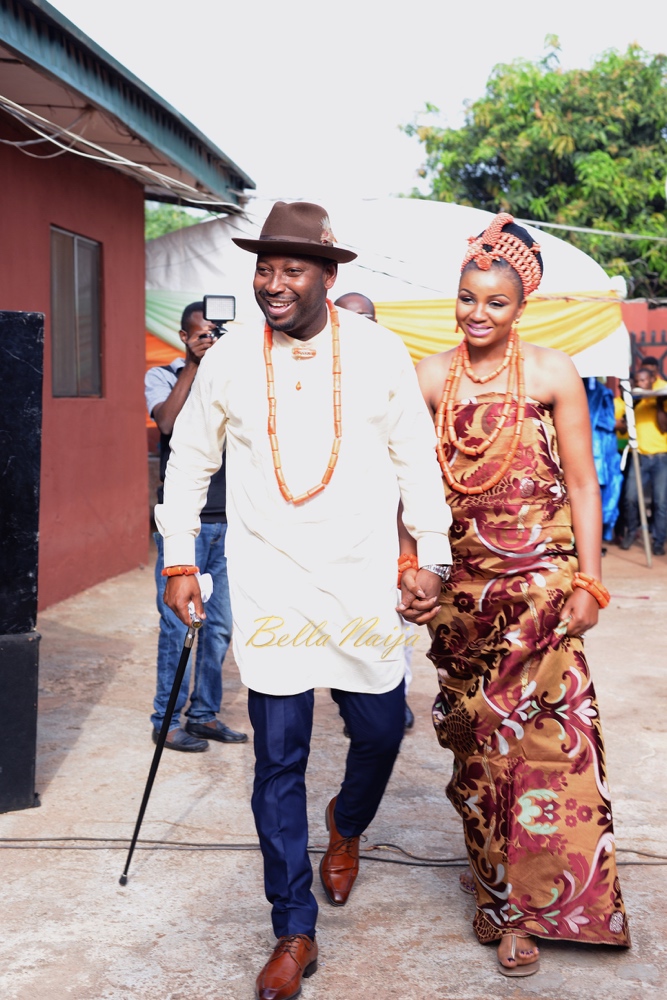 Our week in Mauritius was straight out of the movies. Ted had called ahead to arrange a private candlelit dinner right on the beach. We were waited on by the hotel's master chef himself and even had a guitarist serenade us while we ate. My sweet Ted had managed, somehow, to make me smile even as I grieved for my brother.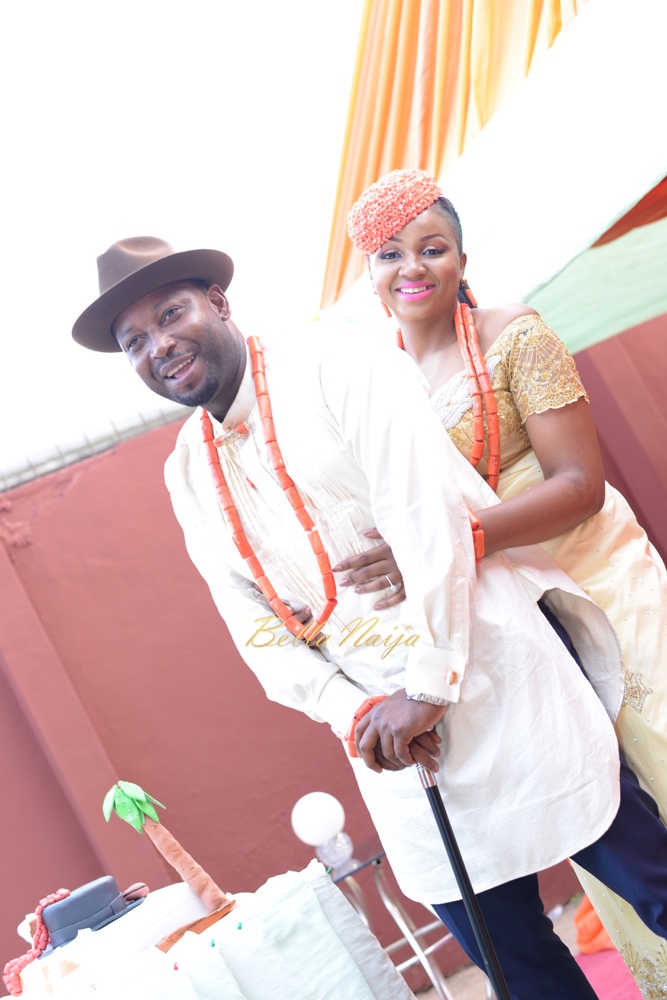 It should be no surprise then that a year later when he proposed, I accepted without hesitation. We were on another vacation in October 2015, this time in the UK. It was my first time in London and Ted was the perfect guide. We would take long walks while he showed me the city. One evening after our usual walk we got back to the hotel to find a bottle of wine waiting. He poured me a glass and began to tell me how much he loved me and wanted to start a family with me.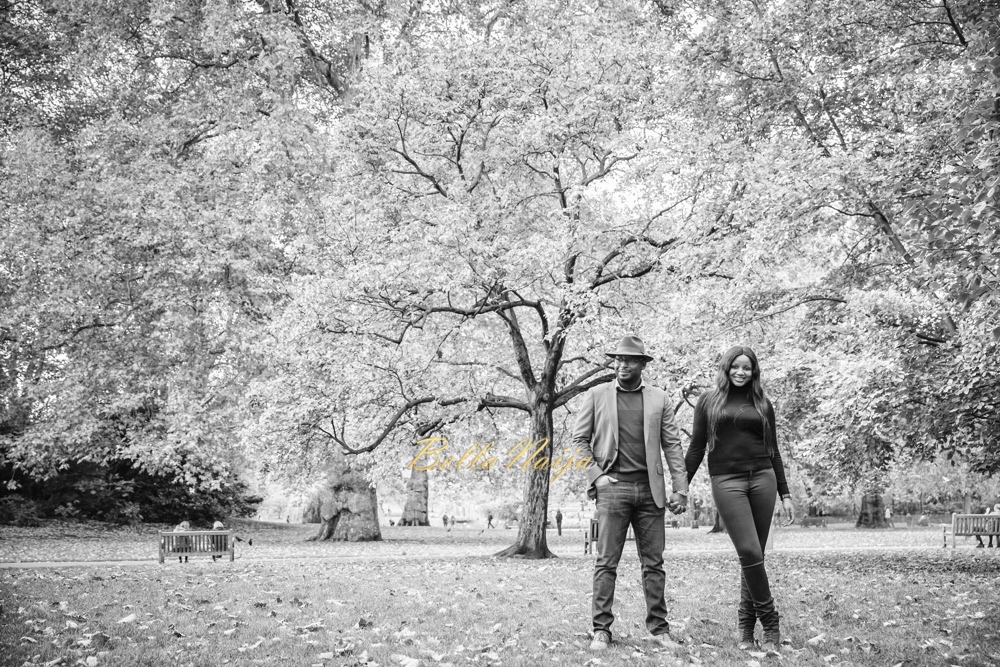 Then out came a box with THE ring and he asked me to marry him. I'm sure my scream must have woken up the guests in the next room. But never mind, I quickly gave him my finger and kept on saying yes yes yes yes yes! He kissed me and held me. I asked him to give me a minute and went into the bathroom and took pics of my finger with the ring and sent them to all my sisters, and yes, to Barida, Cupid herself Lol…. I'm not sure I slept much that night.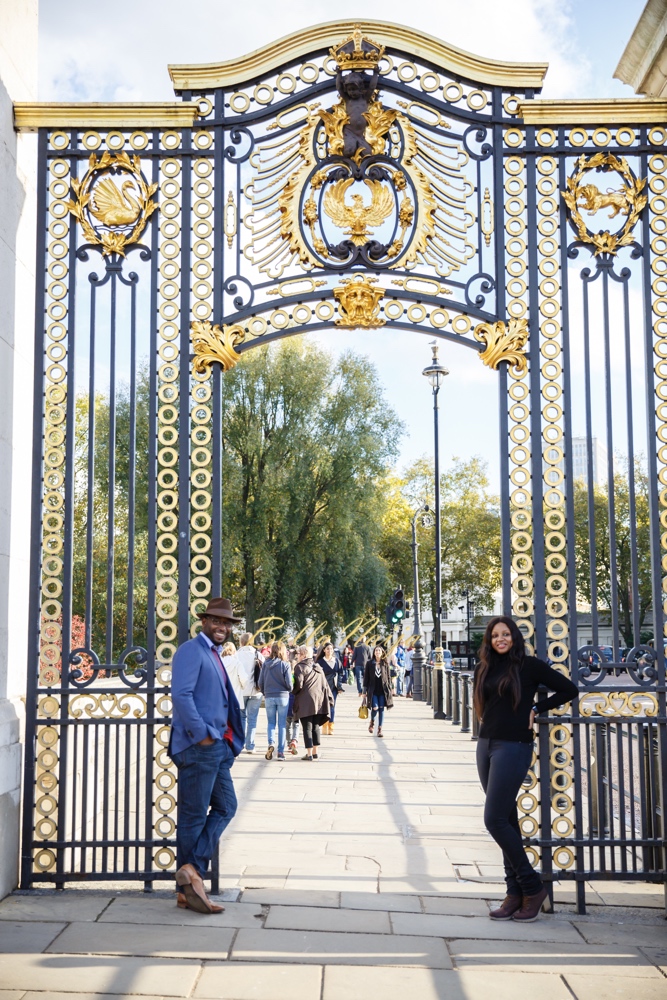 We travelled back to Nigeria a few days afterwards and plans for our wedding kicked off right away. We had a small traditional ceremony in Benin City on December 5, 2015 and the civil ceremony on December 23, 2015.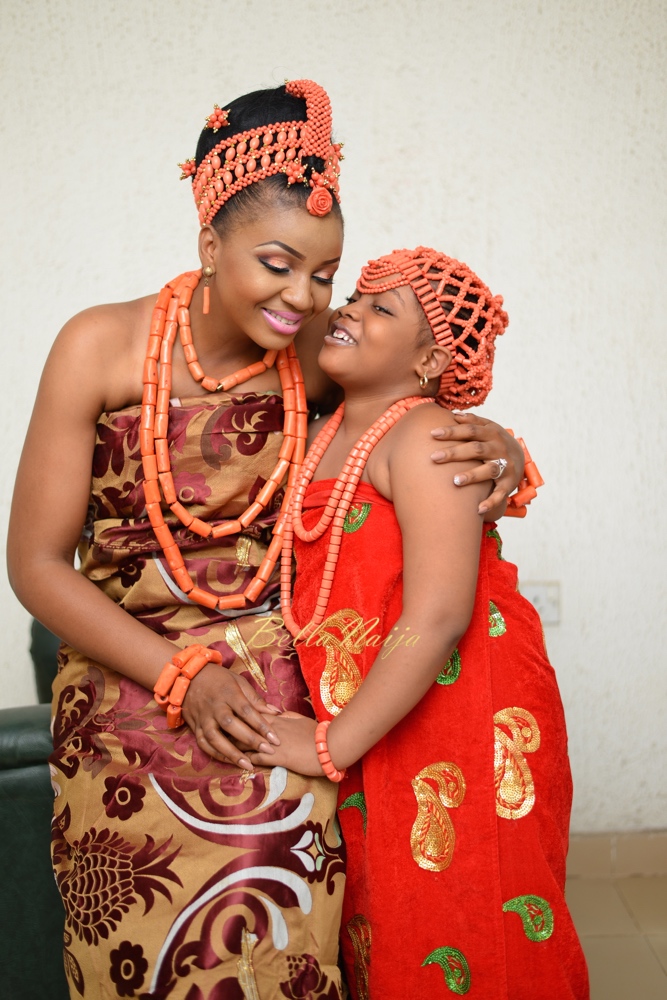 For the church ceremony we decided on Miami. We found a lovely venue in The Ancient Spanish Monastery. The 1600 year-old Monastery was originally built in Spain and was shipped, brick by brick, from Spain and reassembled in Miami at the turn of the last century. The history of the place had Ted captivated and no other place would do.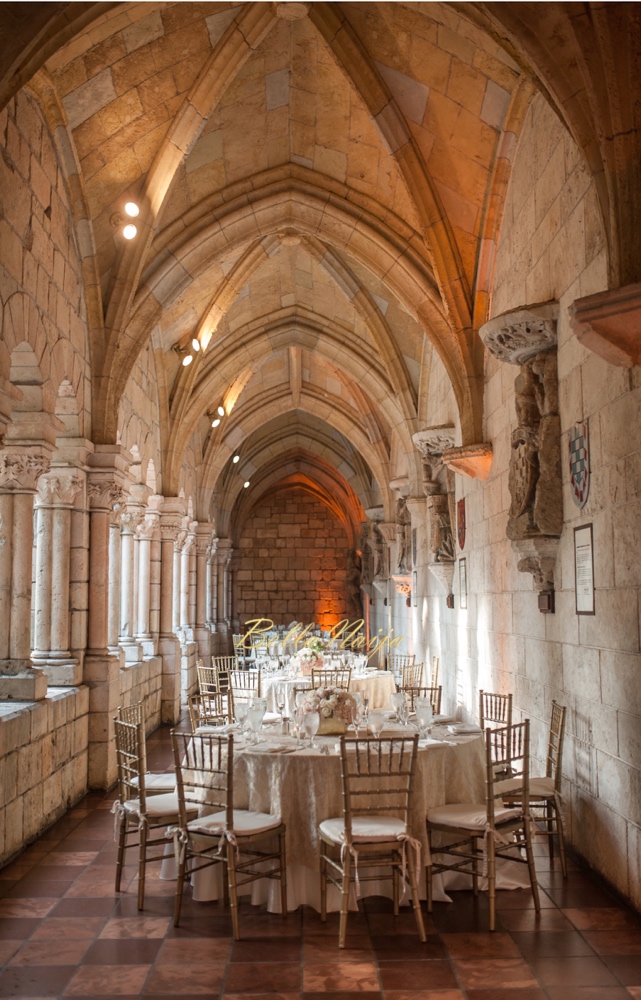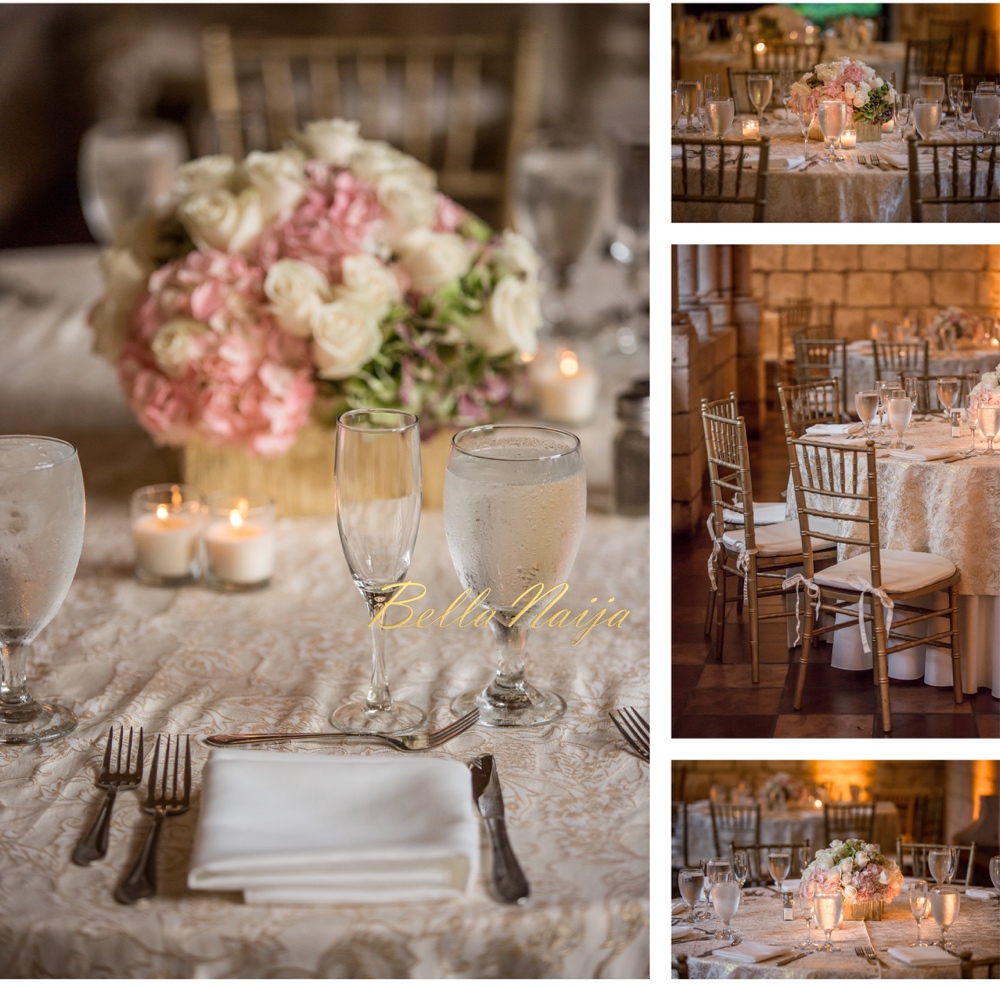 As it turned out, we could not have made a better choice. The ceremony was fantastic. I cried as I walked down the aisle to meet Tedumbari, my friend, my lover and my husband. We had the reception in the cloisters and had our first dance just by the monastery wishing well. It was an absolutely magical night.
Months on, I still can't stop smiling. Words can't express how happy I am. Ted has been GOD-sent and every now and then I pinch myself to be sure I am not dreaming. Yes, my Tedumbari is a man of his words.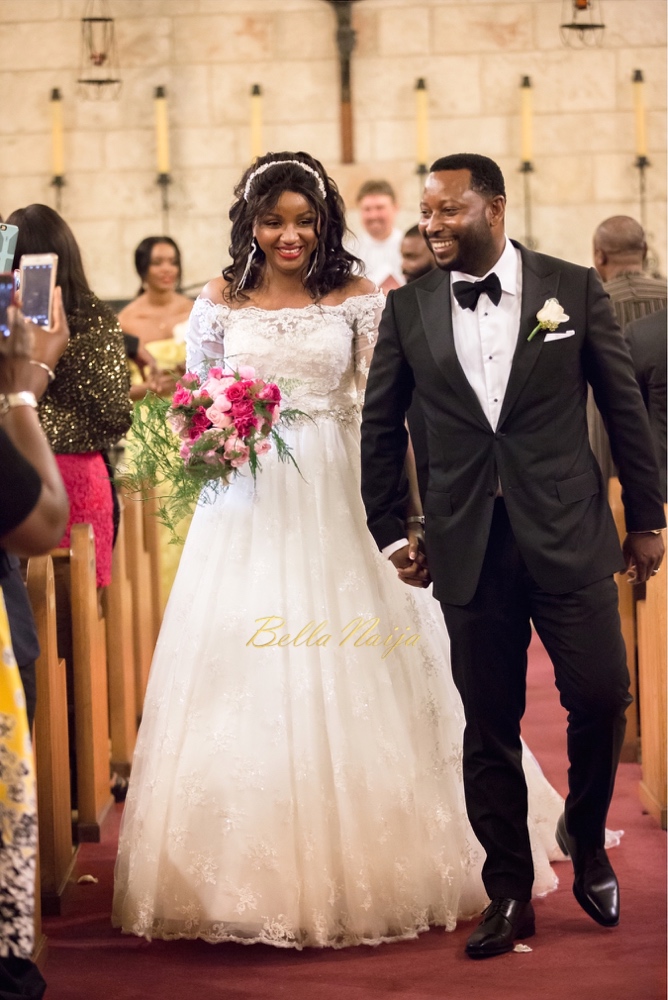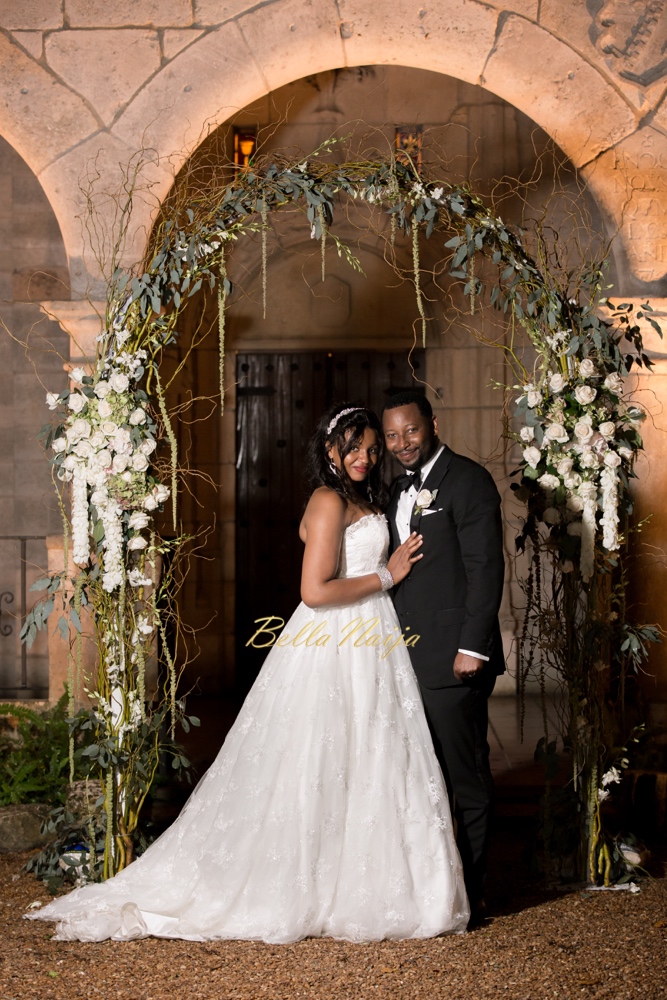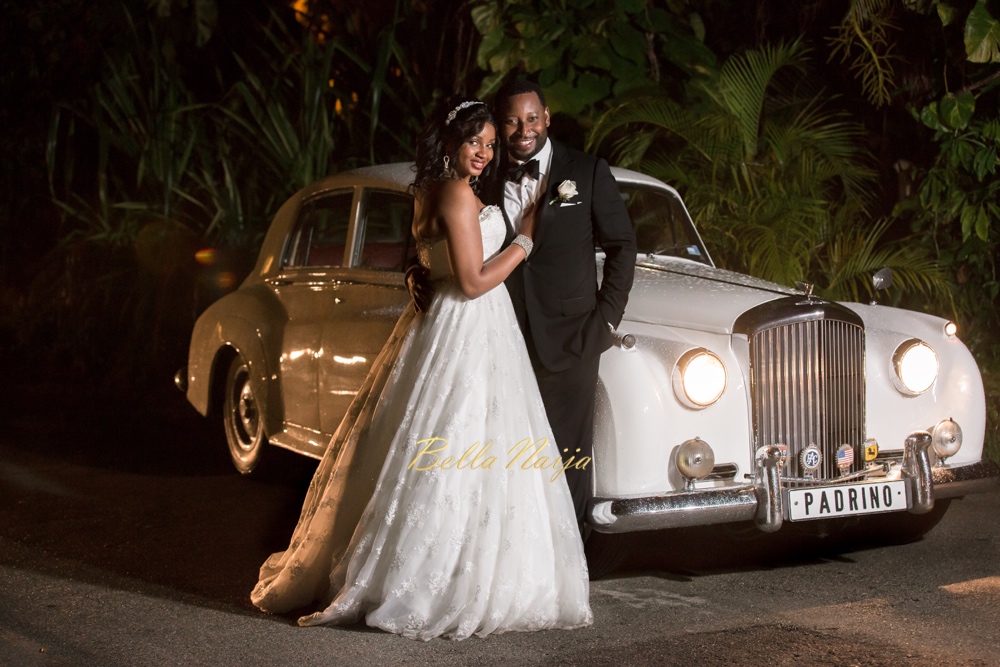 ***
Photography: Jodif Jelde Photography
Wedding Planning/Catering: A Fancy Fiesta
Makeup: Asteria Beauty
Dress: Alfred Angelo