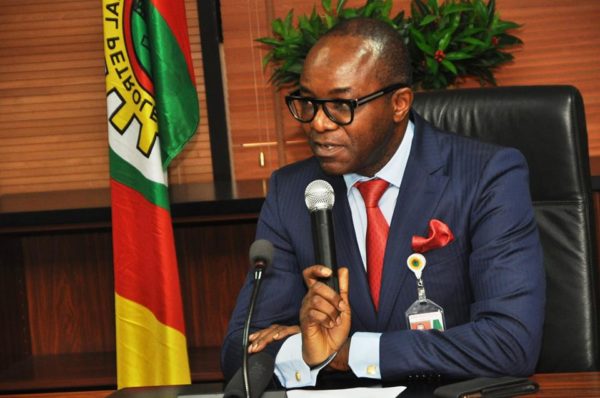 Ibe Kachikwu, the Minister of State for Petroleum Resources, said the new fuel price regime would encourage massive investment in infrastructure by attracting Foreign Direct Investment (FDI) in the country.
Kachikwu spoke on Monday in Abuja during an emergency plenary held by members of the House of Representatives.
The minister explained that the new price would encourage foreign investors to focus on the big tickets, such as pipelines and refineries for the development of the upstream oil and gas sectors.
According to him, it will also increase refining capacity of the domestic refineries through relocation and co-relocating smaller, but cost efficient refineries within a time frame of 12 to 24 months.
"It will focus on restoring upstream production, by positively engaging host communities to put the current militancy to an end once and for all," he said.
The minister said that the deregulation would enable the government to focus on funding in the upstream, where funding had been less than 30 per cent.
"It will relieve government of monthly cash call funding and create a sustainable self funding arraignment for government equity in existing joint ventures. It will ensure effective development of Nigerian gas market with adequate and sustainable gas supply to power, industrial sector and develop gas-based industries for national economic growth and development," he said.
The minister further stated that government would continue to engage the general public and all stakeholders by providing relevant information and education.
He also said that after the announcement of the new fuel price, the market has stabilised in a matter of days in terms of product availability.
The Leader of the House, Femi Gbajebiamila, said that fuel deregulation was a global phenomenon, adding that it was not restricted to Nigeria.
Gbajebiamila said that all OPEC countries had deregulated their oil sector since the fall in oil price, adding that it was important that Nigeria follow suit in order to meet up with its economic challenges.
The News Agency of Nigeria (NAN) reports that the House resolved to set up an Ad Hoc Committee to interface with stakeholders in labour and petroleum sectors on the issue.