New Music: Sister Deborah – Ghana Jollof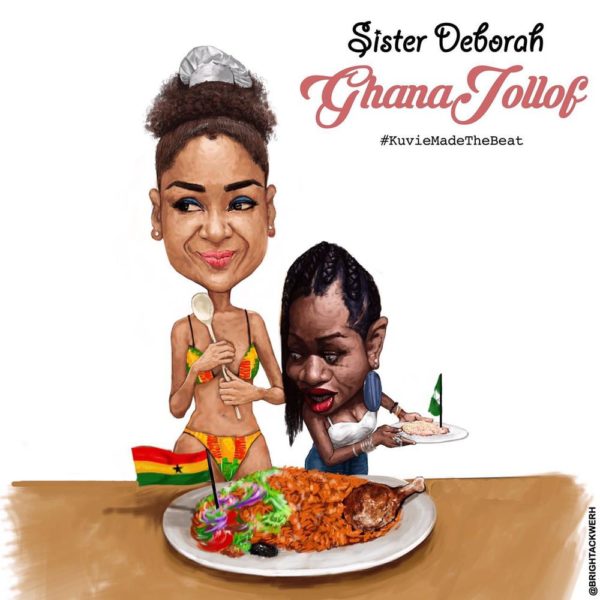 In response to the recent "Jollof Wars", Sister Deborah has released a jollof anthem called "Ghana Jollof".
Produced by Kuvie (KuvieMadeTheBeat), Ghana Jollof, co-written by Wanlov (her brother and musician) carries an infectious mellow afro-trap bounce and appealing melody as well as humour-ridden lyrics; a trademark of the African Mermaid. The artwork for the song is designed by award winning artist Bright Ackwerh.
Listen below.