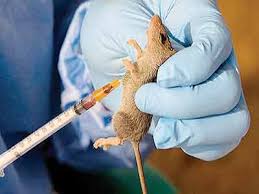 The Management of the University of Benin Teaching Hospital (UBTH) said in Benin on Monday that none of its medical personnel recently quarantined over Lassa Fever tested positive to the virus.
The Chief Medical Director (CMD) of the hospital, Professor Michael Ibadin, disclosed this during an interview with the News Agency of Nigeria (NAN).
Recall that the doctors and nurses were quarantined in April, after rendering medical services to a patient who died of Lassa Fever at the hospital. Click here if you missed it.
Ibadin said that the doctors and nurses were released to go about their normal duties on May 6th, when they did not present any symptoms of the virus, after a 21-day quarantine period.