You may not know the Ayo Jay name if you are not a music head but it is very likely that you've heard his hit song "Your Number". The remix of the song features Fetty Wap and is a major club favourite.
Now, Ayo Jay is basking in good news as he has been signed to RCA Records.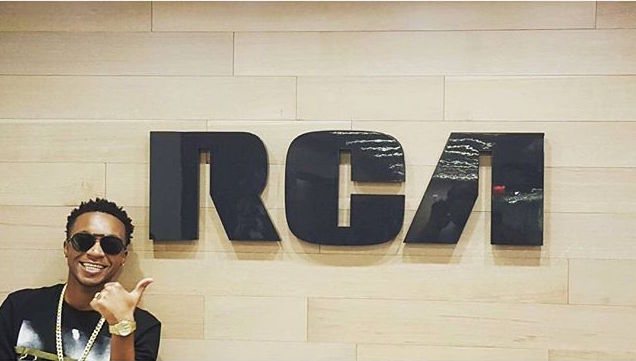 Here is what he shared via Instagram;
Say hello to latest addition to the Sony @rcarecords family. Words really can't express what this moment means to me, but I'd like to give all the Glory to God for his continuous blessings. It's been a real journey from recording voice note hooks on my phone, to learning how to record in the studio, to actually making good records. Can't thank @onenationrecords enough for believing blindly in my ability and for developing me till date. As we move to the next level together, I have no doubt in my mind I'm with the right team. To my family and close friends, I'll forever be grateful and will continue to make sure you are proud of me. To my new family @rcarecords, thanks for this wonderful opportunity to take what I love doing to the next level. I plan on making history here. And last but not the least my lovely fans, thank you for the LOVE and unwavering support you've shown me since I started putting out records online in 2011. Now more than ever, I need your love and support, and I pledge to always give you the very best of me. Love!
Congrats!
Listen to his hit song below.