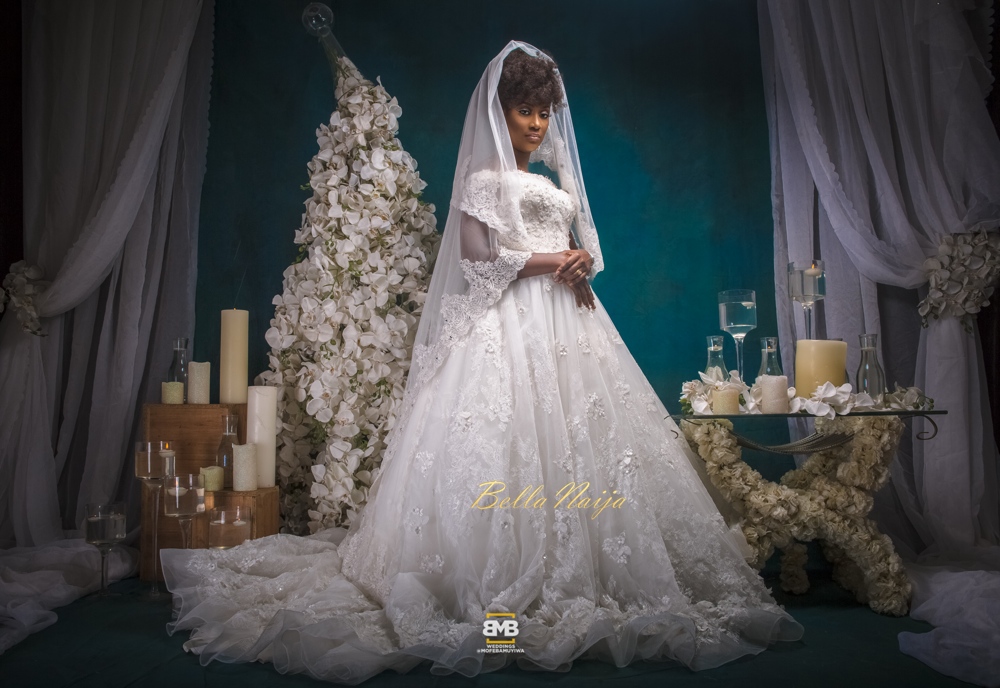 Introducing the Glam Your Wedding Dress project created by vibrant Nigerian wedding photographer Mofe Bamuyiwa for BMB Photography.
The idea behind the project was to create a platform for brides who are married and may have been unable to have fantastic portraits of themselves on their wedding day.
After advertising the idea on her Instagram page, 2008 Bride Omaz Ngbarony of Omaz Pro-Beauty flew to Lagos from Calabar to be apart of this project.
Below are both old and new portraits of the bride and also a few words on her experience.
Old photos
BellaNaija Weddings: How was your experience?
Omaz: My experience of the Glam Your Wedding Dress project is something I would have never thought of, despite the fact that I have always wished to have photos of how brides of today look.
During my wedding in 2008, things were pretty casual, as opposed to how elaborate and gorgeously dressed brides are today. It wasn't as common for a bride to consider professional makeup and extra detailing in her dress at the time.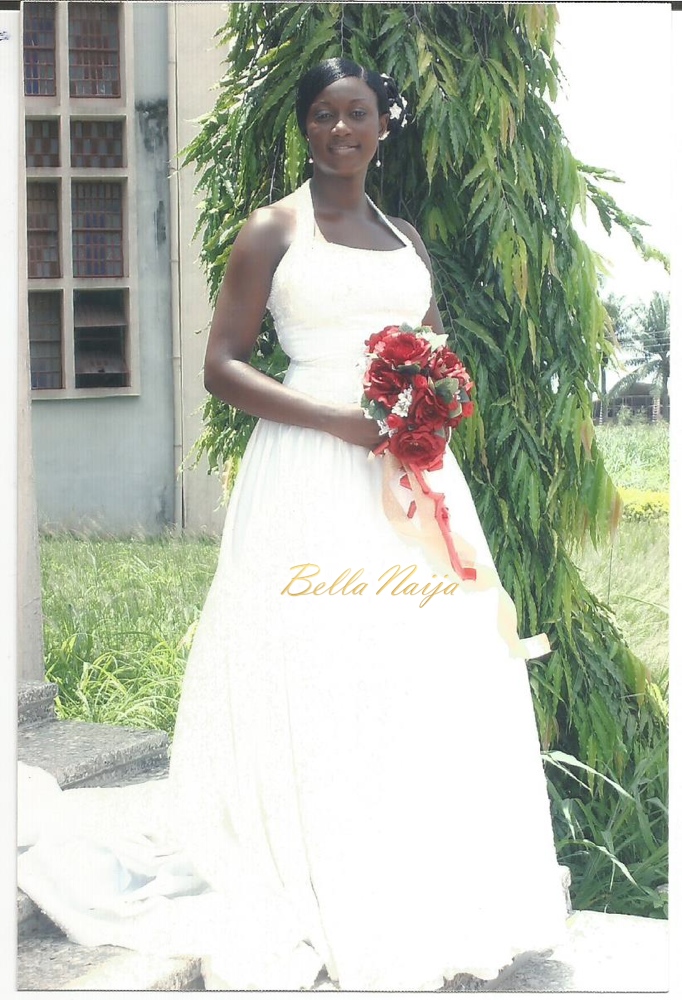 BNW: What excited you the most?
Omaz: When Mofe called and hinted me of her plans, I felt like I had finally been given the chance to look like a princess. What struck me the most at the time was I was about to experience a full blown makeover by a professional, wear the wedding dress of my dreams and not the one forced upon me and I also get pampered – priceless! It felt wonderful, I was more relaxed than my wedding day because I had already experienced a good marriage and I have kids, I just felt accomplished.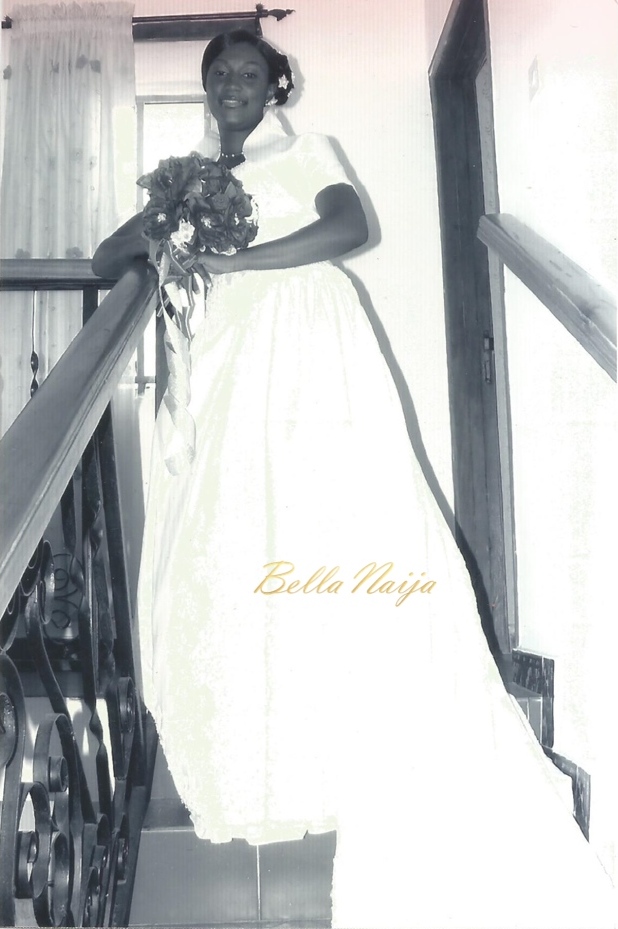 BNW: What was it like working with Mofe?
Omaz: It was a wonderful experience, especially seeing how all these talented vendors work so well together with so much happiness and zeal. Mofe's creativity and passion transformed me into a princess and after viewing over 50 pictures, they were all beyond my imagination, it didn't feel real.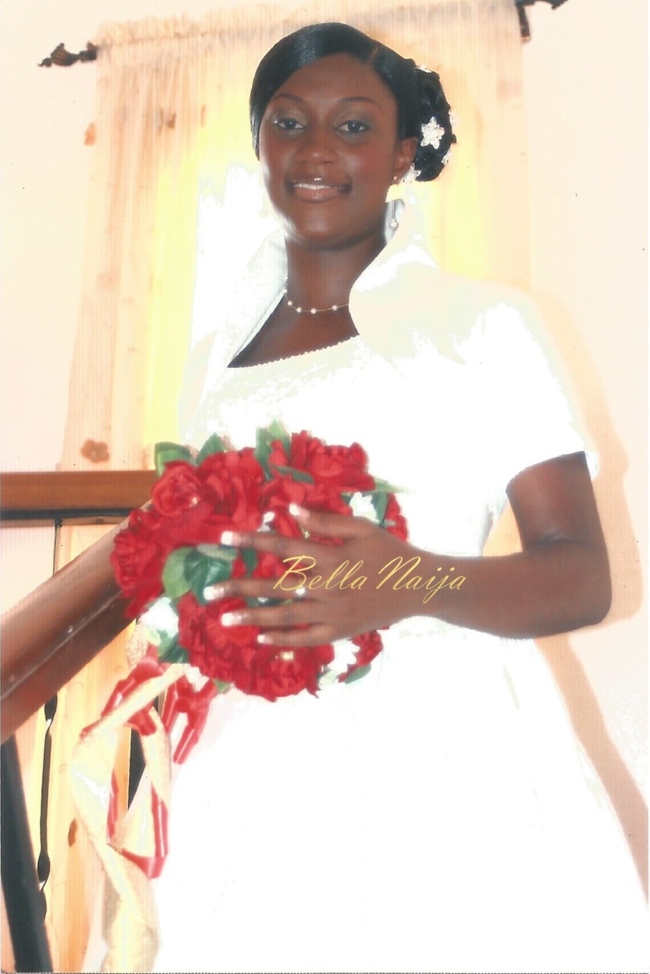 BNW: How did you feel overall?
Omaz: Overwhelmed! Only God knows how a size 8 dress fitted me but I can assure you it was favour, because it made me feel special – I'm still thinking about it lol. I am also very grateful to Mofe for thinking this through and creating images that no words can describe.
Be Inspired!
***
Credits
Creative Director and Photographer: BMB Photography | @mofebamuyiwa
Makeup: Chioma Chinedu | @genovera_mua
Hair: Tobbies Touch | @tobbiestouch
Wedding Dress: La Charis Fashion and Bridals | @lacharisnigeria
Set Designer & Decor: Abinibi Events Cottage | @abinibieventscottage
Accessories: My Velvet Box | @myvelvetboxng
Bride: Omaz Ngbarony | @omazprobeauty