We are on stage, trying to capture Adams C. Okoene image in a painting in 10 minutes or less.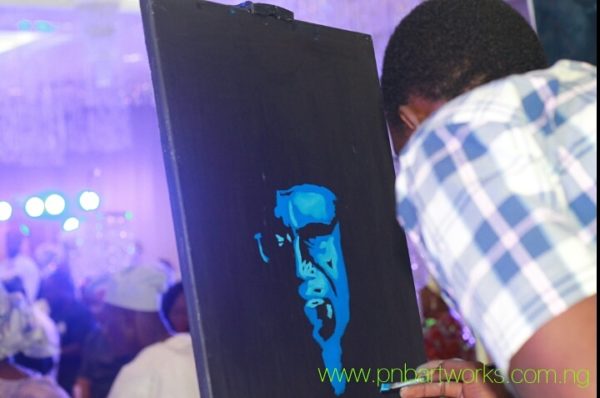 How did we get here?
Weeks earlier, The Yvents Company, owned by Yvonne Okoene had called Kanmi, my brother. She told him that her father-in-law was turning 70 and she wanted Pencils n Brushes Artworks to handle the designs and prints for the day.  She also wanted us to do a speed painting. So we got to work.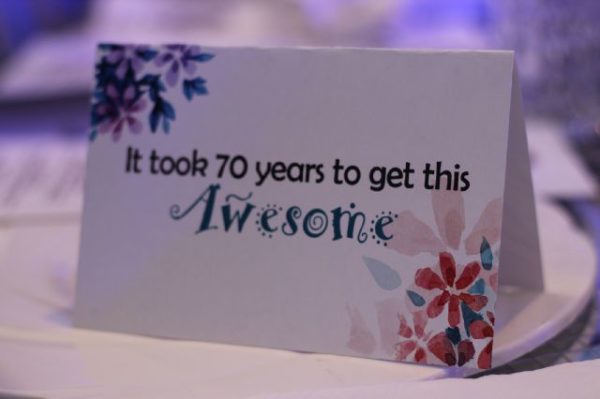 Fast-forward to the D-day. The birthday was in full swing.  The hall at Civic centre was rapidly filling to capacity as the sparkling chandeliers illuminated everywhere.
Engineer Adams C. Okoene is a man of few words and many remarkable accomplishments. He had governed over the Affairs of Midwestern Oil & Gas for almost a decade and was now being celebrated on his 70th birthday.
Bovi was there too.
When it was our turn to perform, Bovi asked us to show everyone our canvas. They all agreed that it was blank. Then we started painting Engineer Okoene. We knew he wasn't going to stay still for us. We didn't need him to. Gradually, the image came to life. The resemblance started to show…then we were done. We turned it for the audience to see and we got a round of applause, screams and contacts.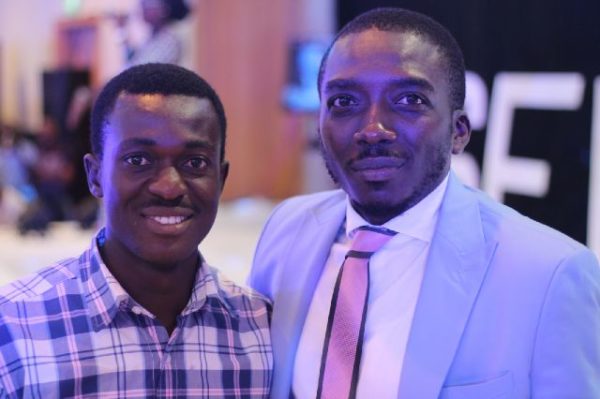 When the celebrant's brother saw the finished artwork and smiled, we knew we were going to be served with good food that day.
We are Pencils n Brushes Artworks, an art and design start-up based in Lagos, Nigeria. We create Speed paintings, Polychrome paintings, Pencil art and graphic design concepts for Occasions and Events.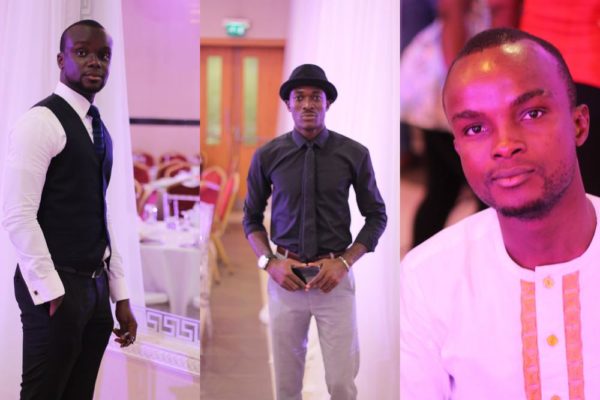 Please visit www.pnbartworks.com.ng to know more about us.  Our social media outlets – Instagram: pnbartworks, Twitter: pnbartworks
To see our speed painting videos, check out our YouTube channel: Pencils n Brushes Artworks.
For bookings and inquiries, please call Tolu on 08172584727 or 08062476527
_____________________________________________________________
Sponsored Content