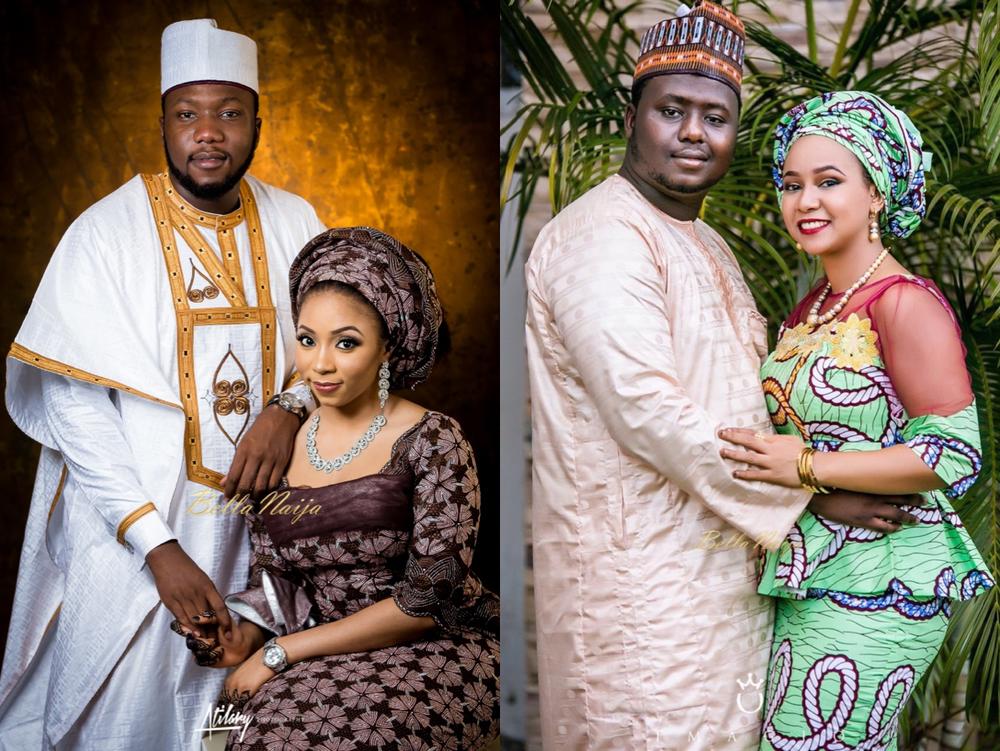 BellaNaija Weddings presents a spectacular celebration of love – our very first double wedding feature – two beautiful couples where the grooms are brothers – the unions of Rabi Umar & Abdullahi Bala Mohammed and Amne Ahmed Grema & Ahmed Bala Mohammed.
So sit back and enjoy viewing two pre-wedding shoots, a joint pre-wedding party, wedding dinner, budankai and walima.
The wedding photography is by Atilary Photography, while Imagio Photography captured Amne and Ahmed's pre-wedding shoot. Both couples' pre-wedding dinner photos are by Lilbature for The Emir Online.
BellaNaija Weddings wishes both couples a joyful union!
***
~ Pre-Wedding Photos of Rabi & Abdullahi – Atilary Photography
How We Met – Rabi & Abdullahi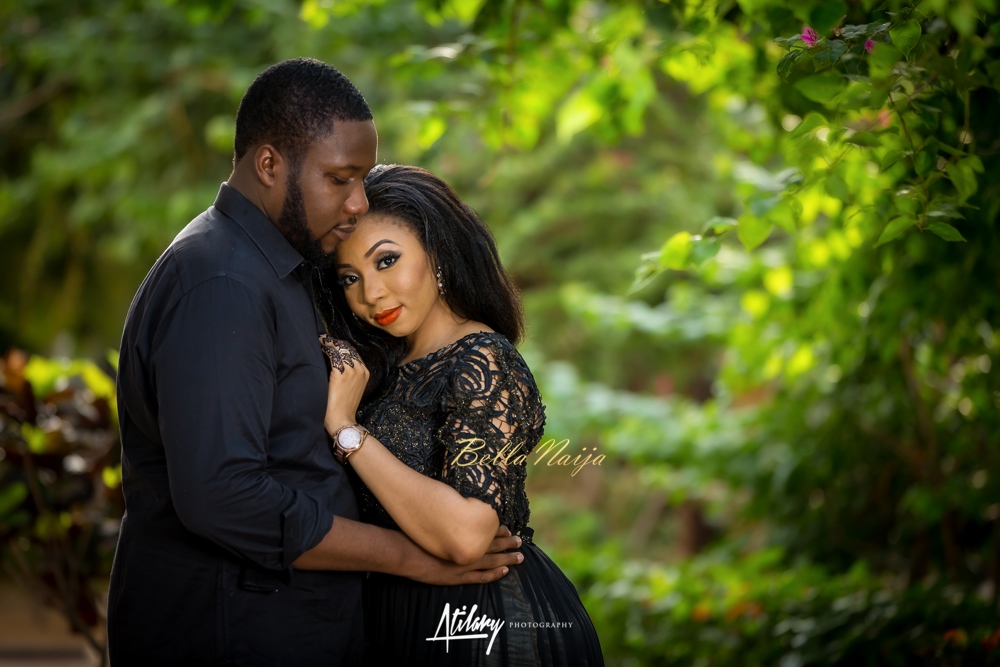 Rabi and Abudllahi met about 7 years ago at a bonfire night at the American University of Nigeria, Yola. He had been seeing Rabi around school for a while and that party was the perfect opportunity to talk to her, so he did.
When he approached her, they spoke after a while she complained that she had become tired of standing. Abdullahi did not hesitate to walk about 2 miles to a nearby classroom and grab this babe a seat – what a gentleman move! That single gesture alone made them good friends and eventually a few weeks after, they started dating.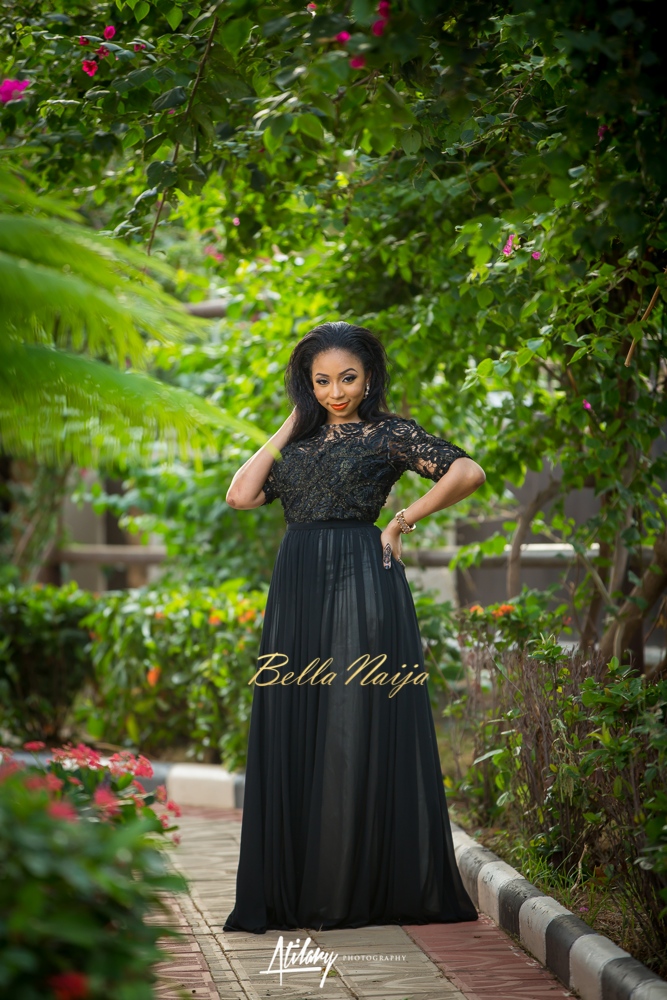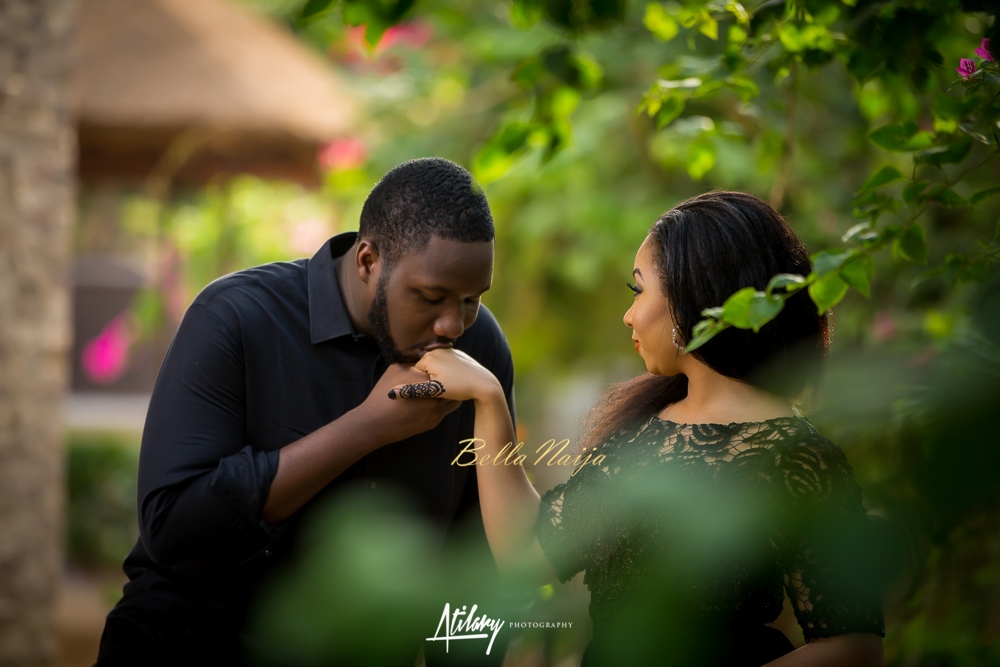 Proposal
Abdullahi proposed to Rabi on her birthday – too cute! They went exploring together and he popped the question and in return she said "yes" gladly.
Soon after, the groom says their parents quickly sealed it the traditional way –
"our traditional wedding came as a shock for the both of us! After I proposed, it is customary for parents of the groom to formally go and seek for a woman's hand in marriage for their son from the bride's parents. They bride's parents accepted, and the traditional wedding was conducted there and then – that moment! We were both told after it was done. It is one day I would never forget, because of the circumstances that led to the traditional wedding!"
– Here are the rest of their gorgeous pre-wedding photos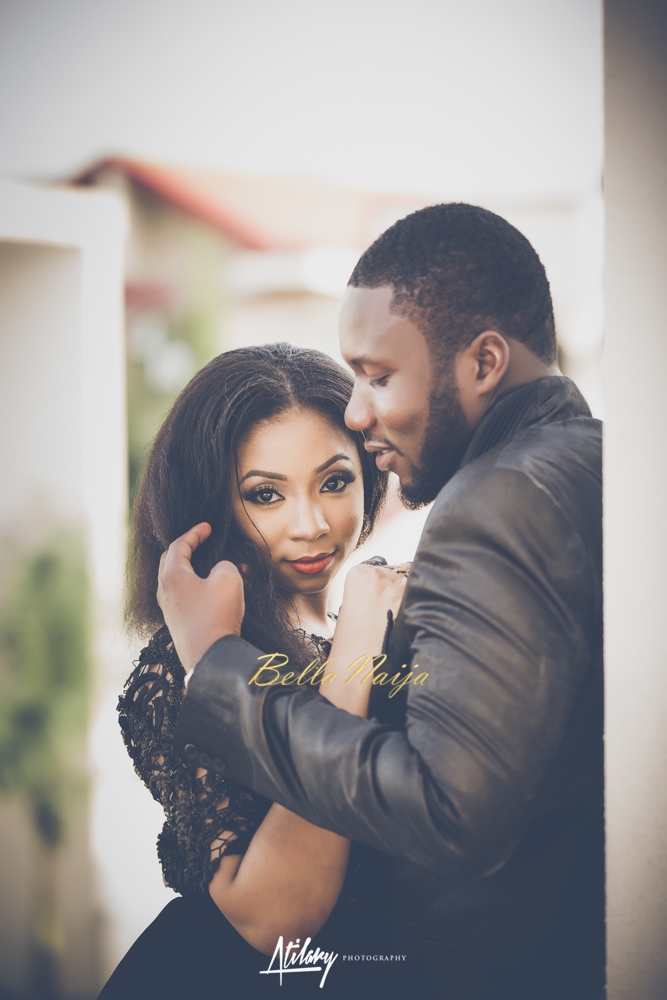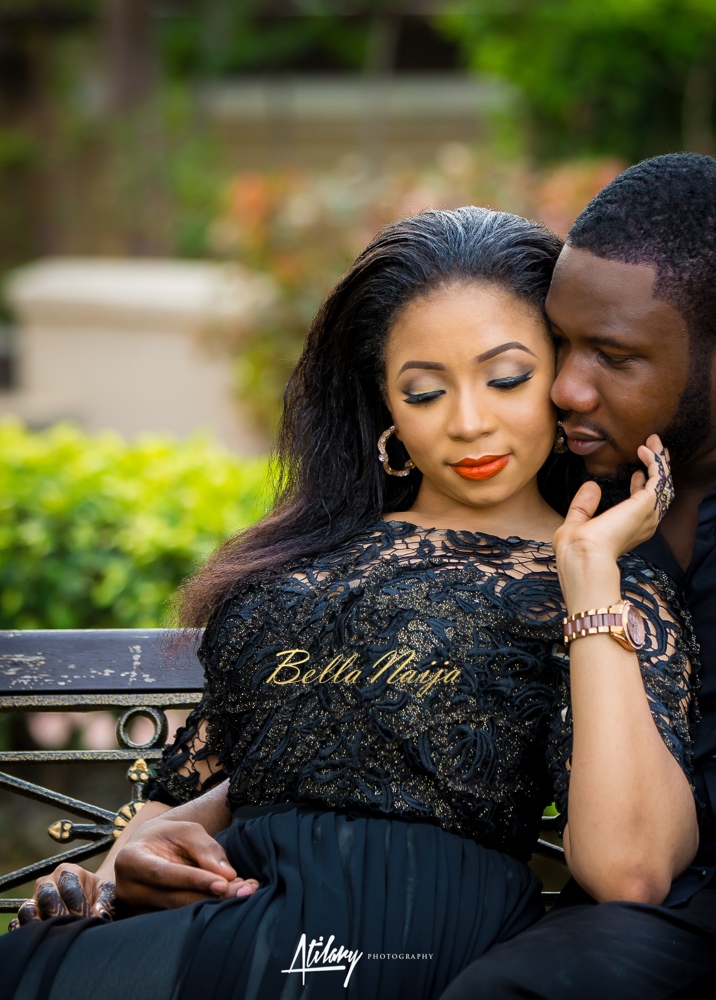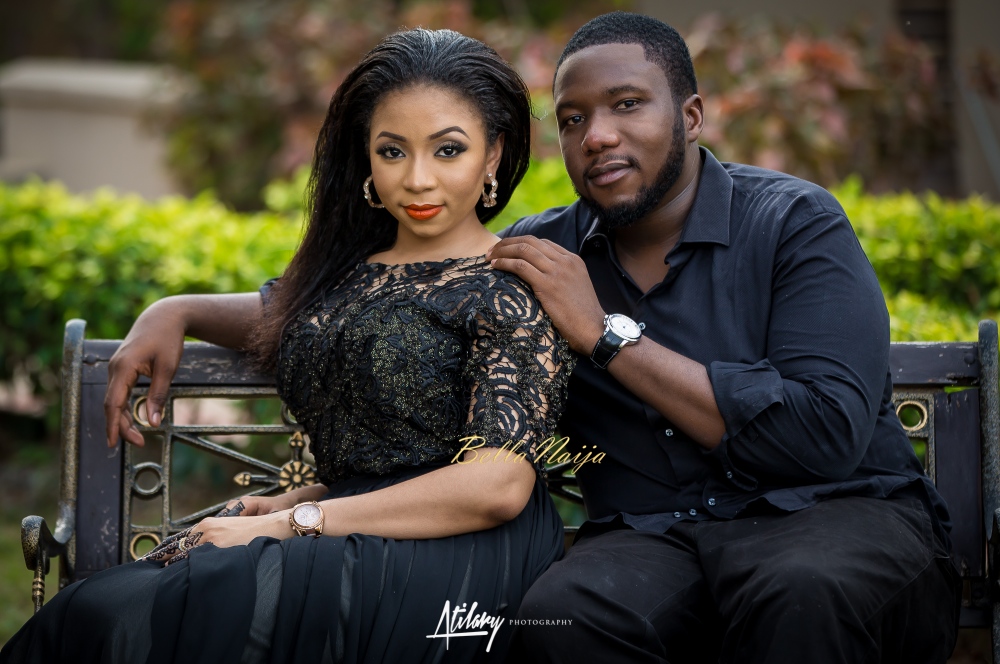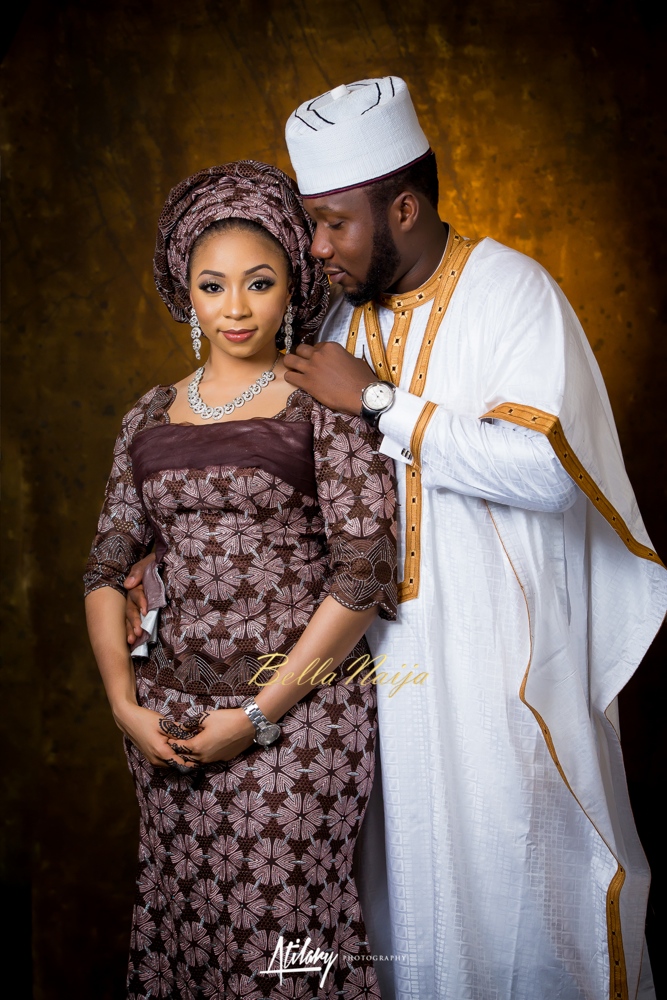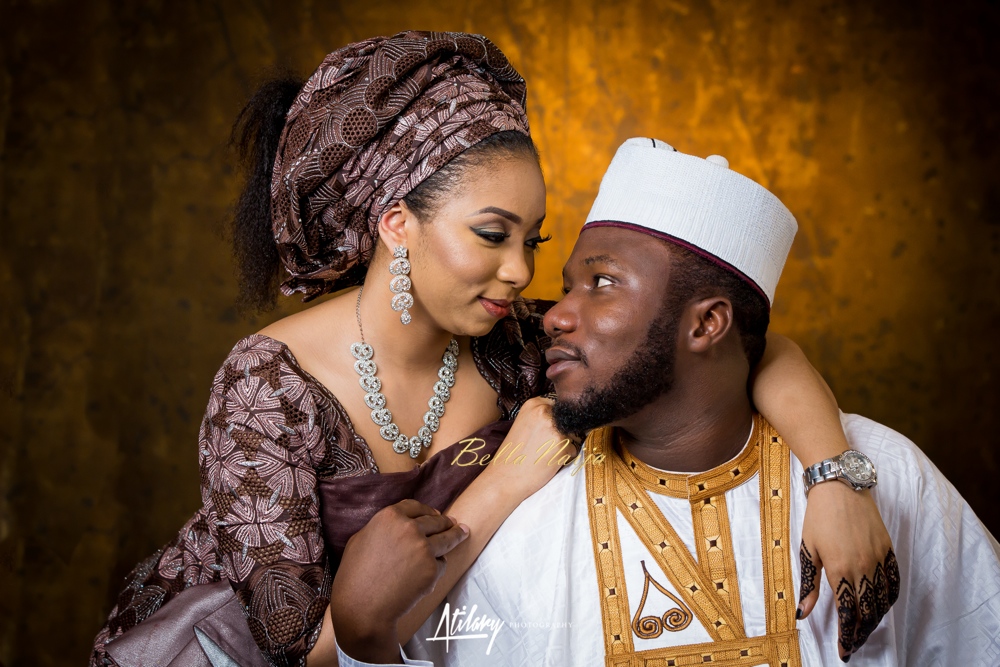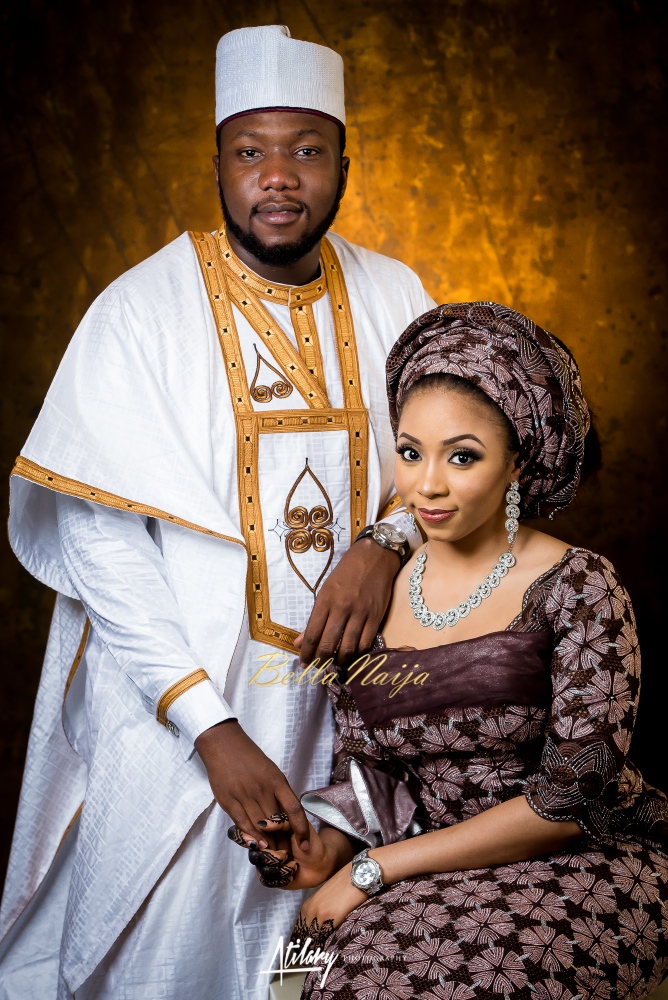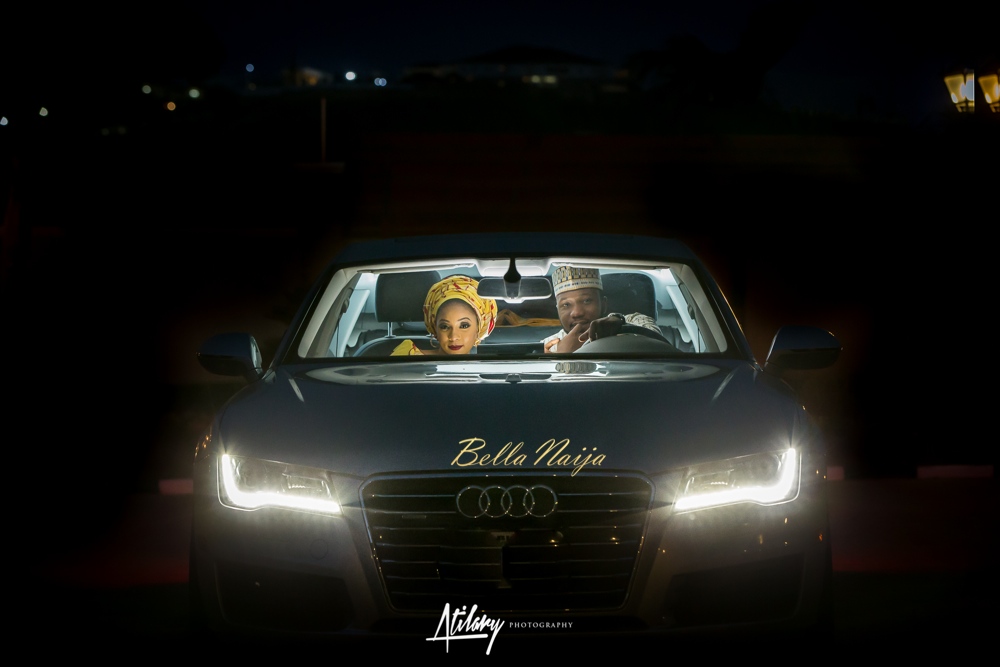 ~ Pre-Wedding Photos of Amne & Ahmed – Imagio Photography
How We Met – Amne & Ahmed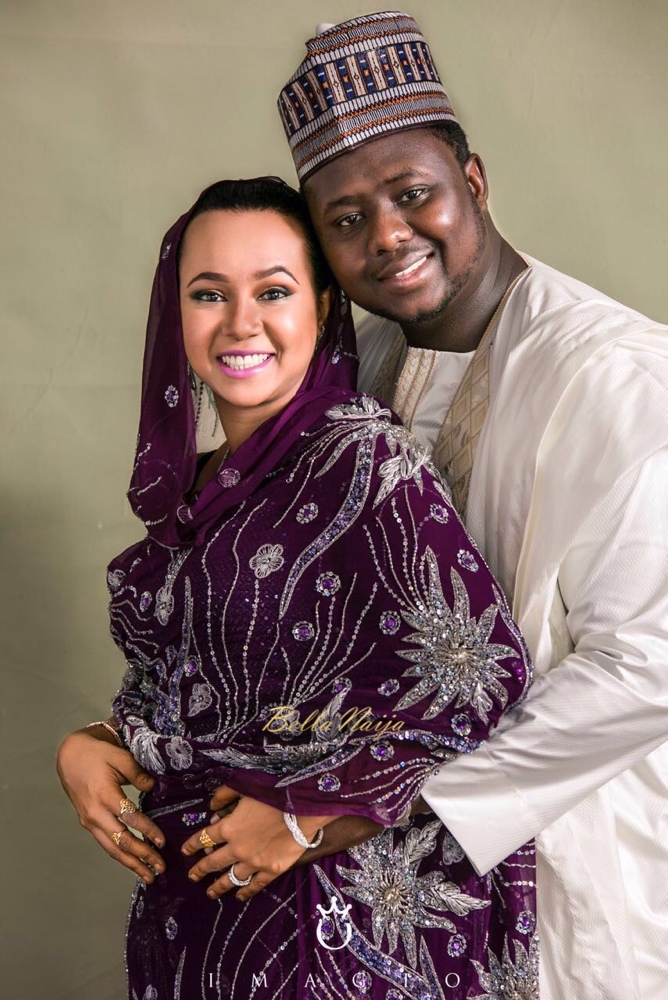 Amne and Ahmed hit it off as soon as they met, they both attended a beautiful dinner and with the connection seen in their wedding photos you can fill in the blanks that it was smooth sailing from then on 🙂
Patience and perseverance is the key to any successful marriage.
Keep God at the center.
Be sincere and always be yourself to your partner.
Pre-Wedding Party for Rabi and Abdullahi & Amne and Ahmed | Photos by Lilbature for The Emir Online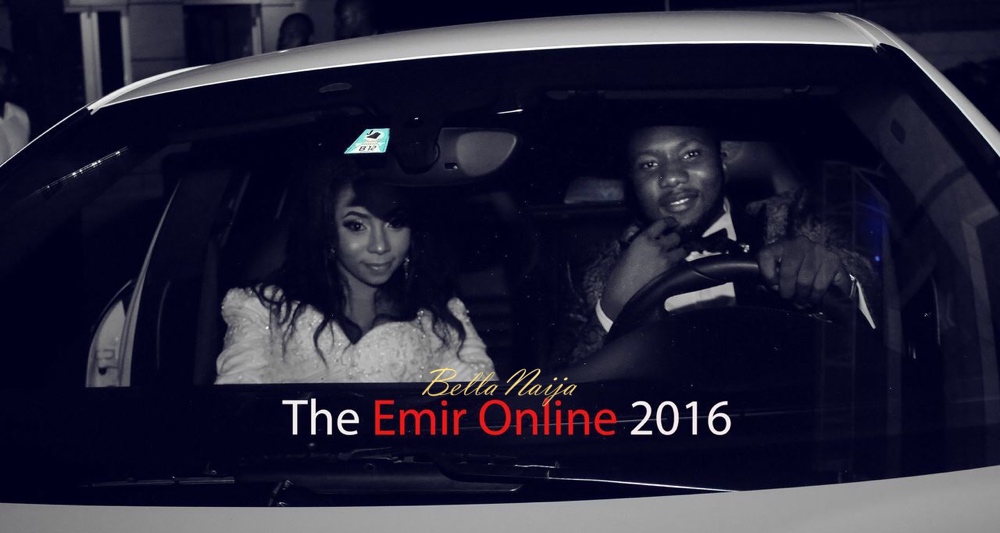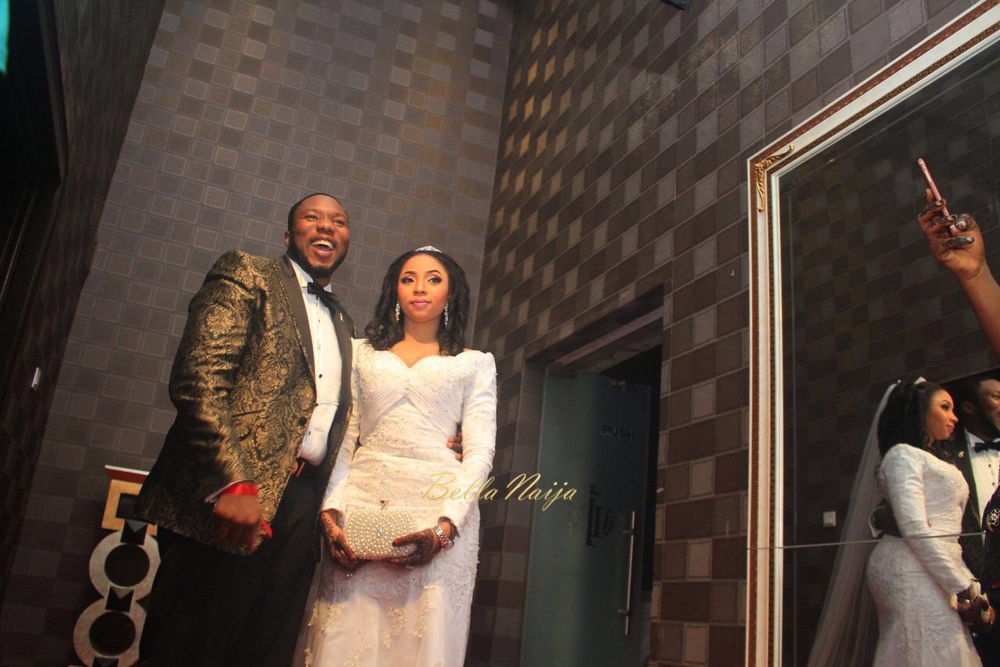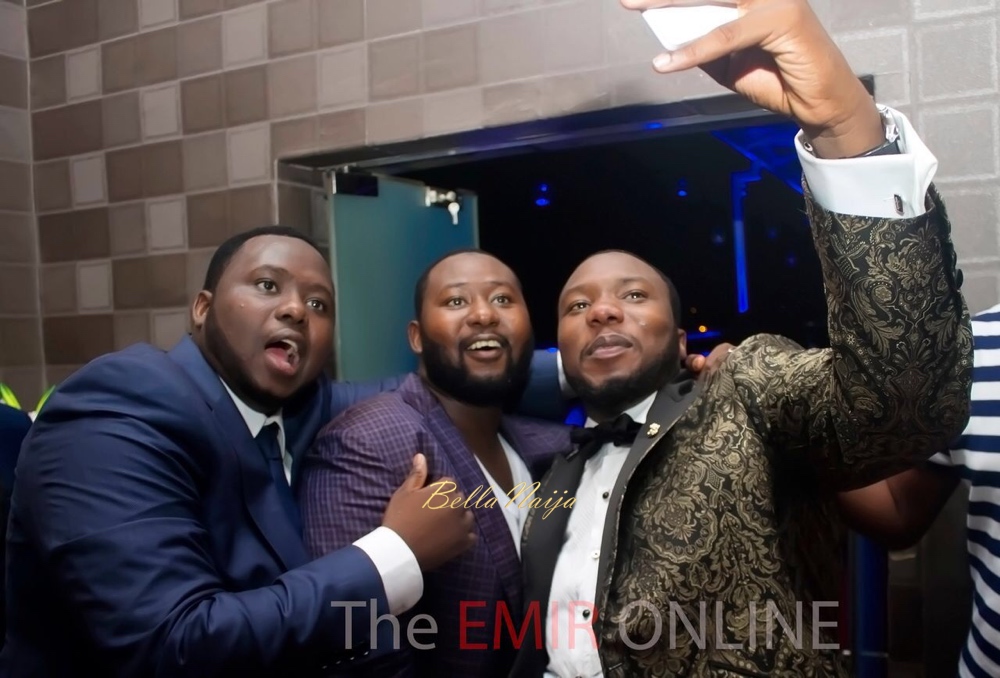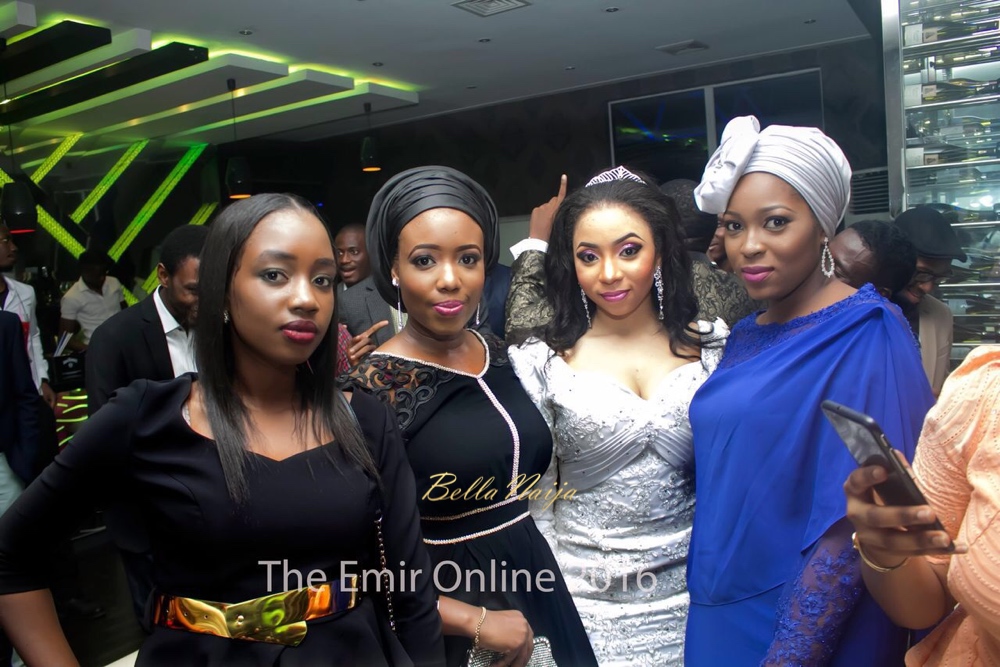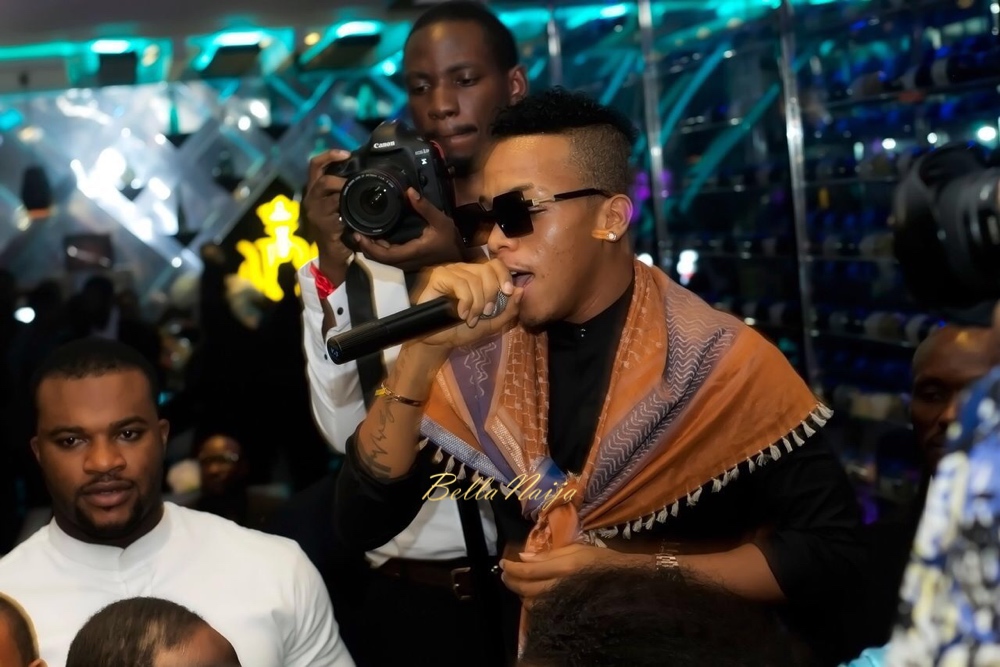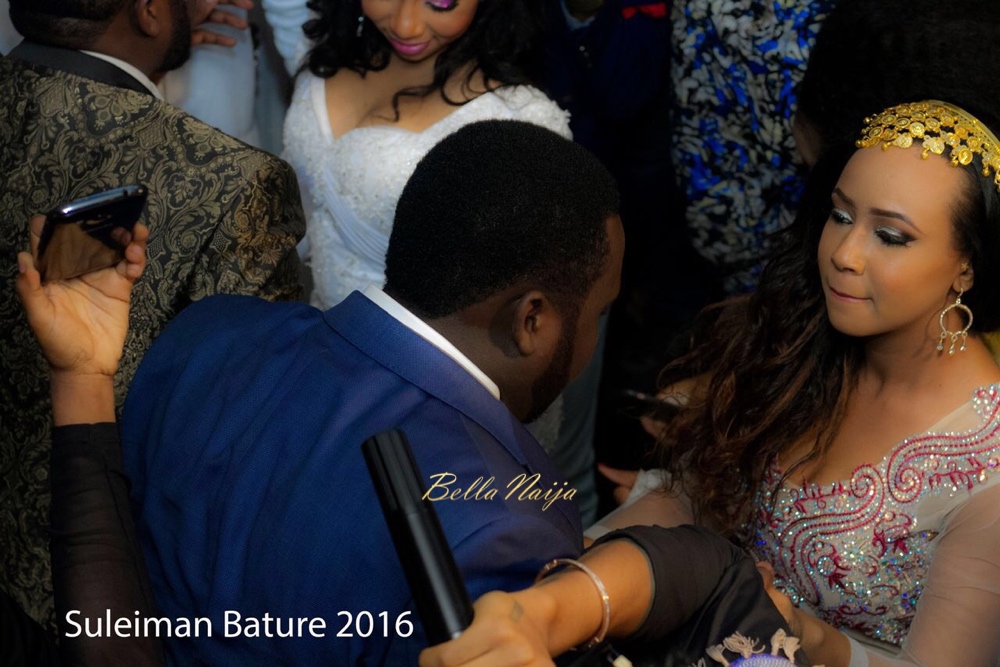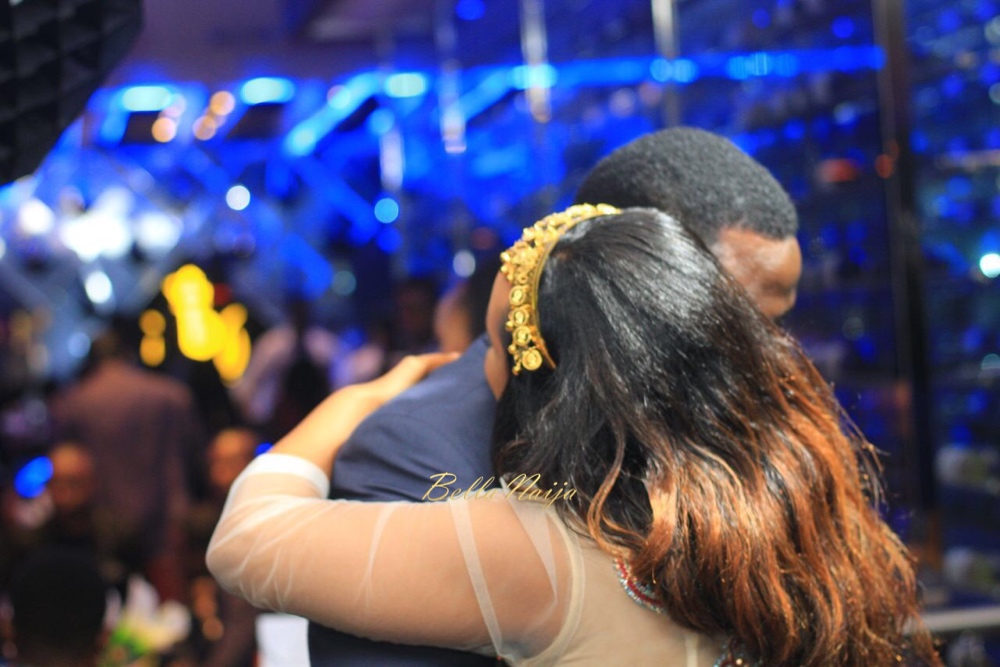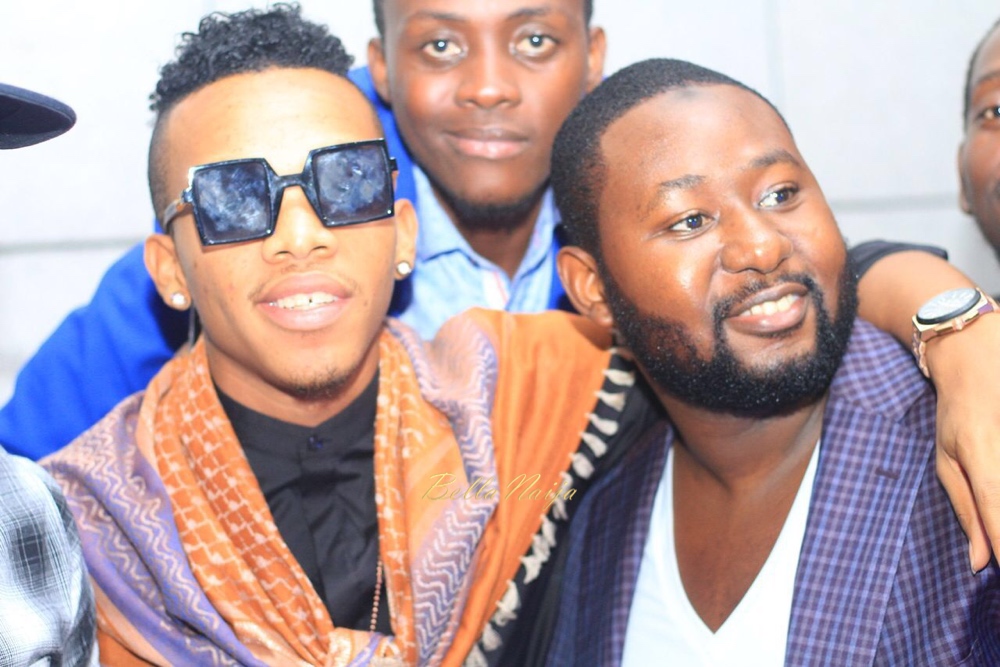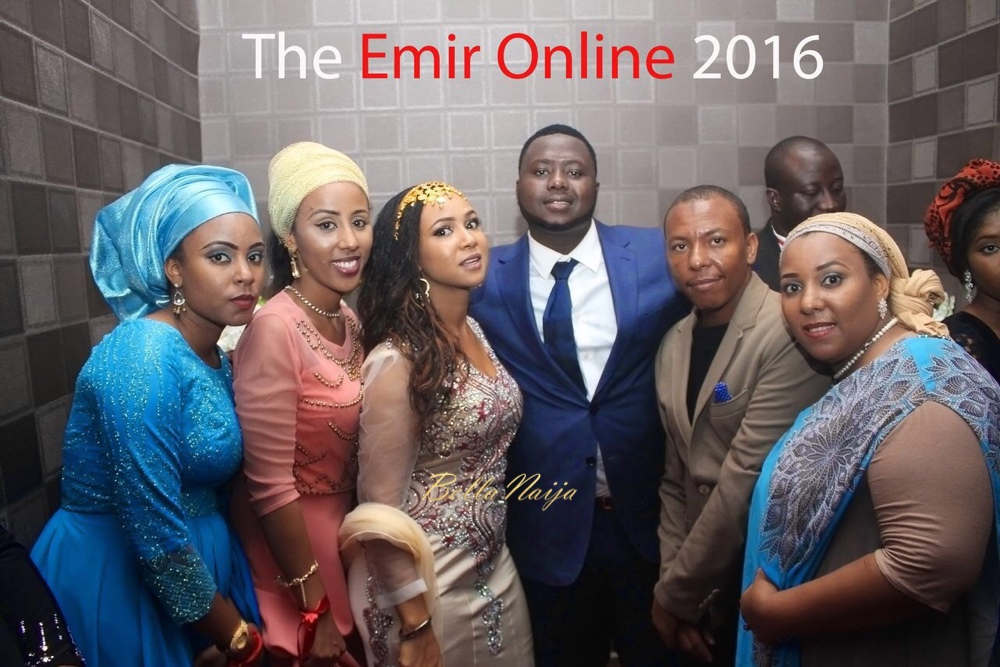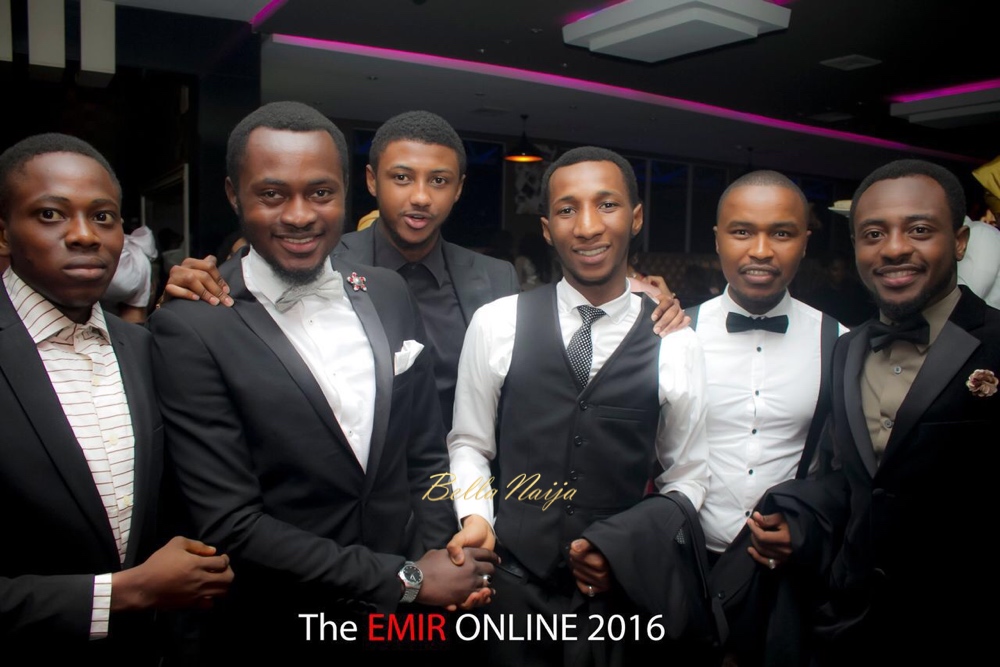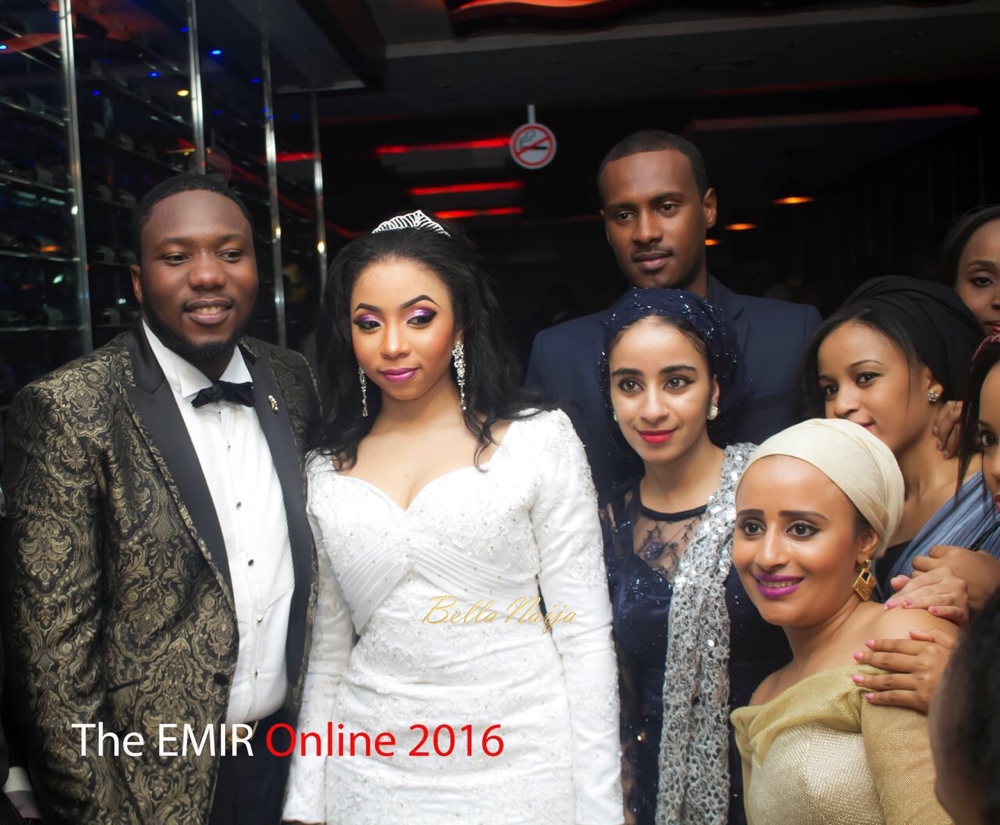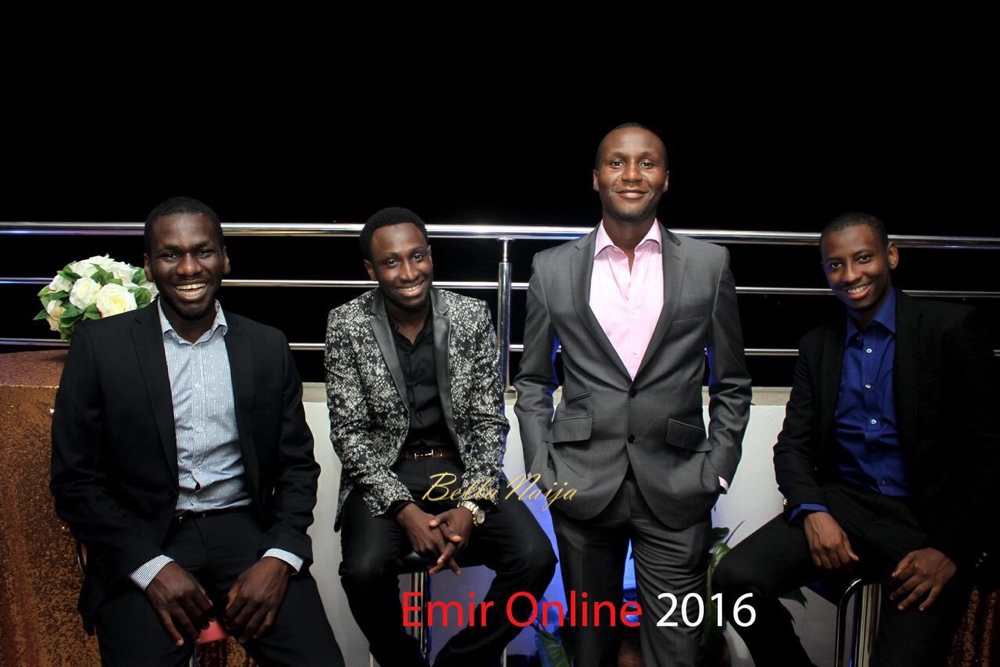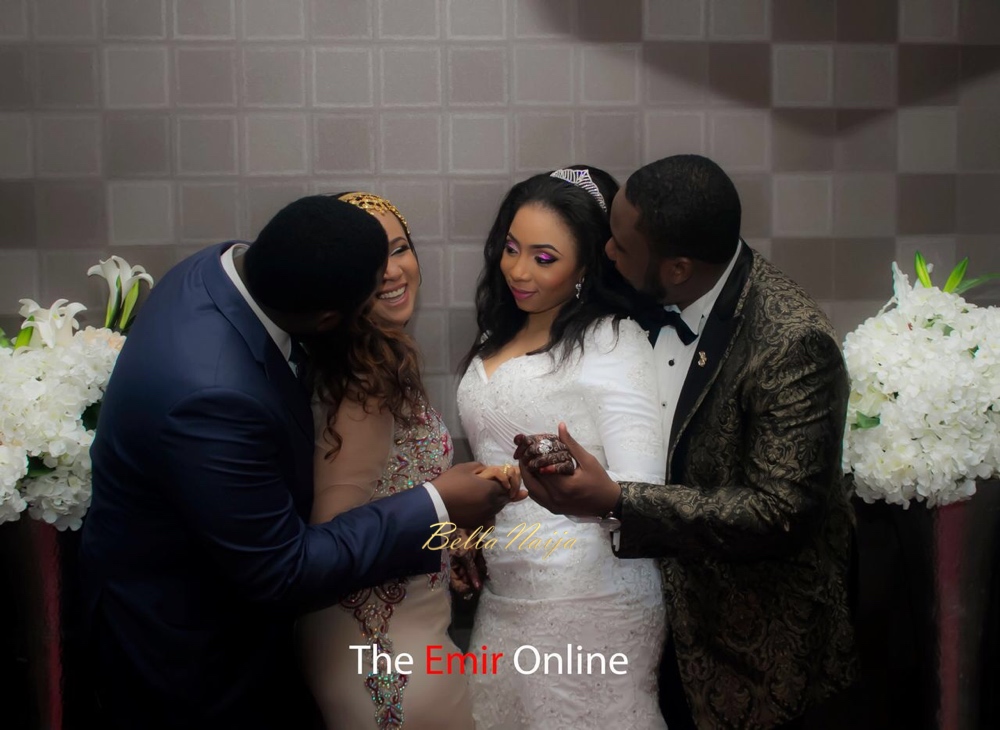 Wushe Wushe | Photos by Imagio Photography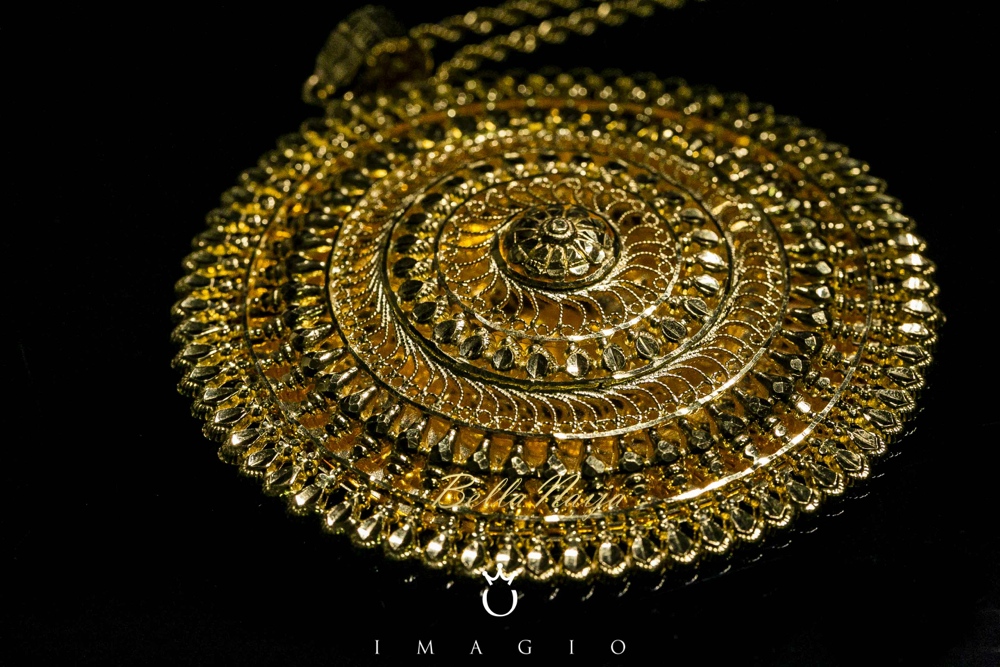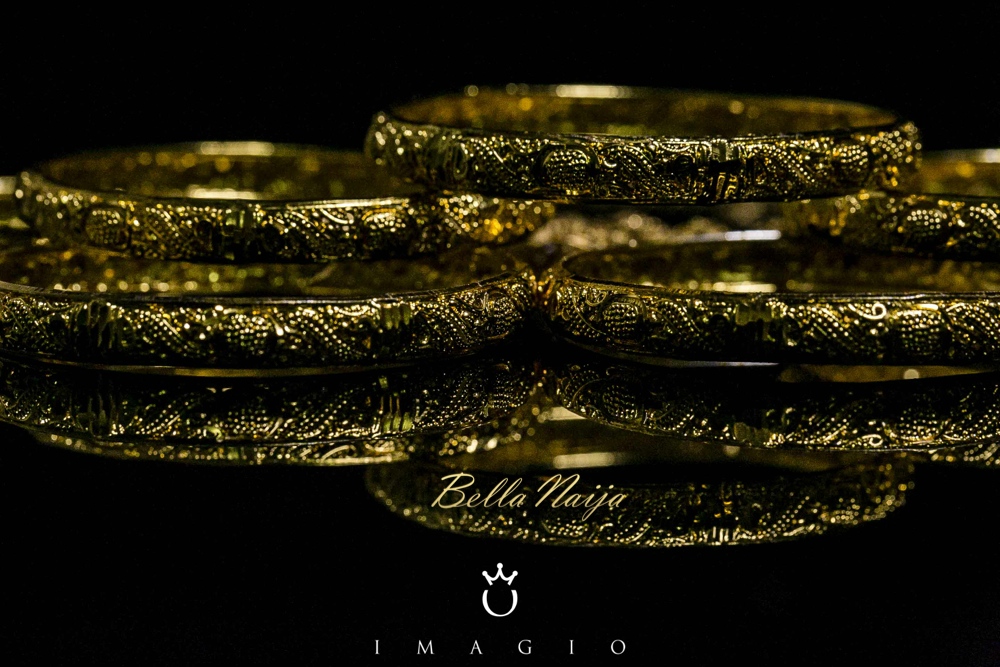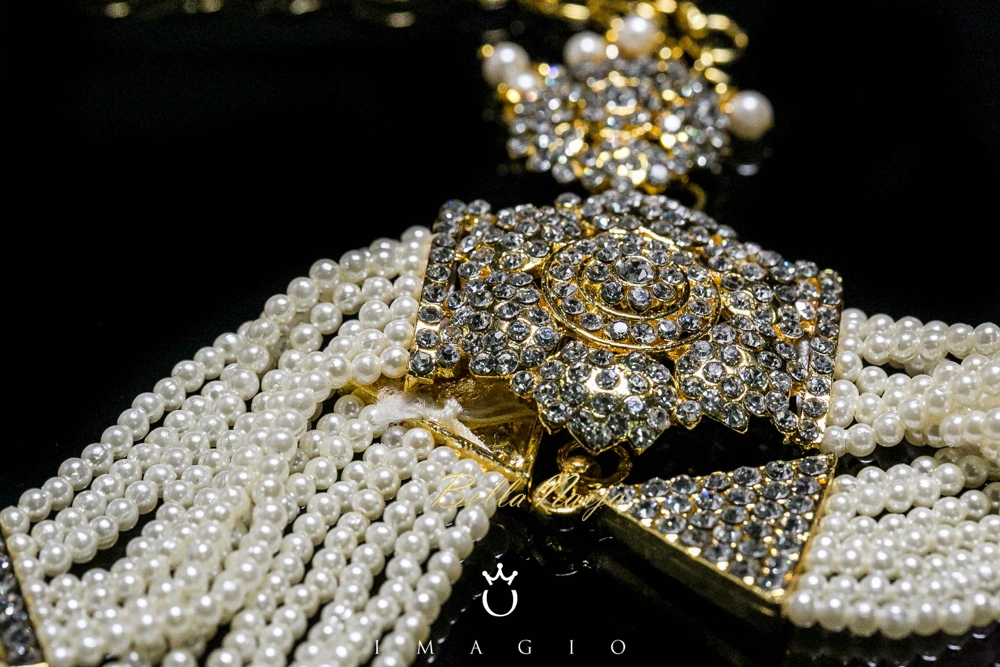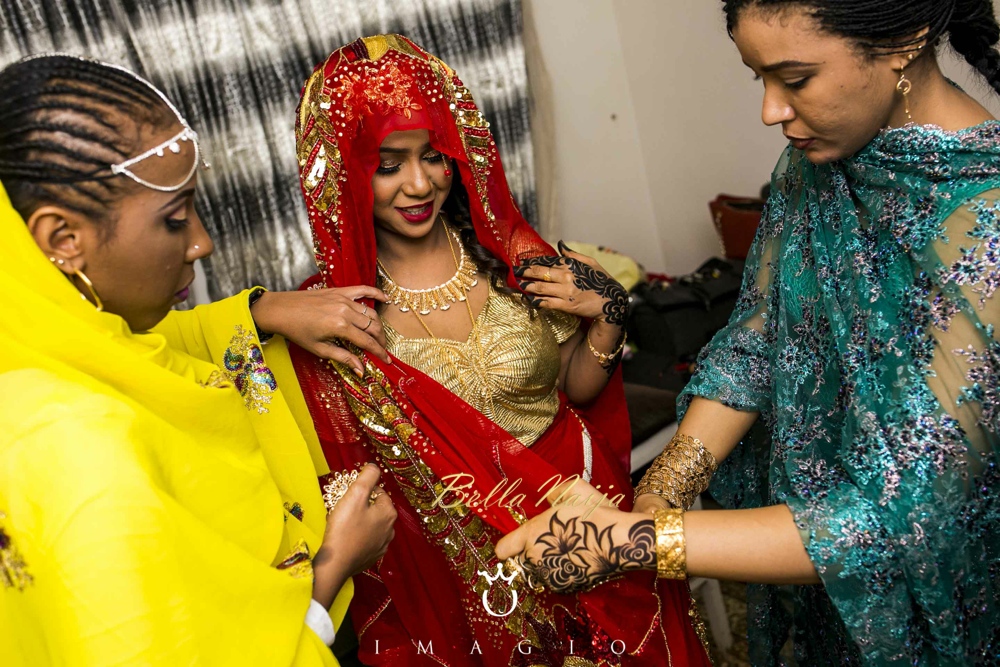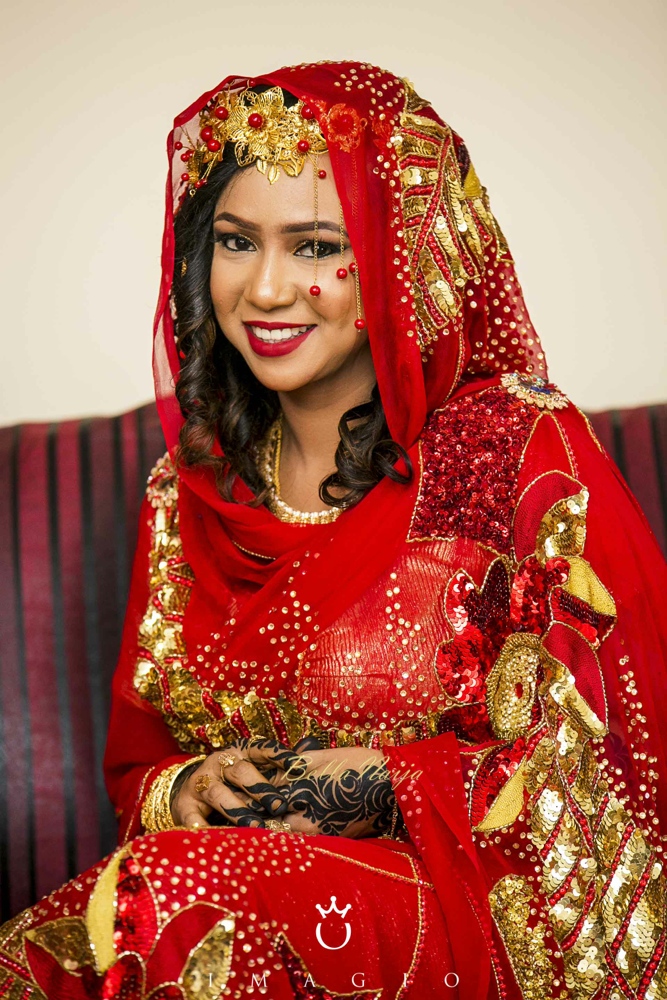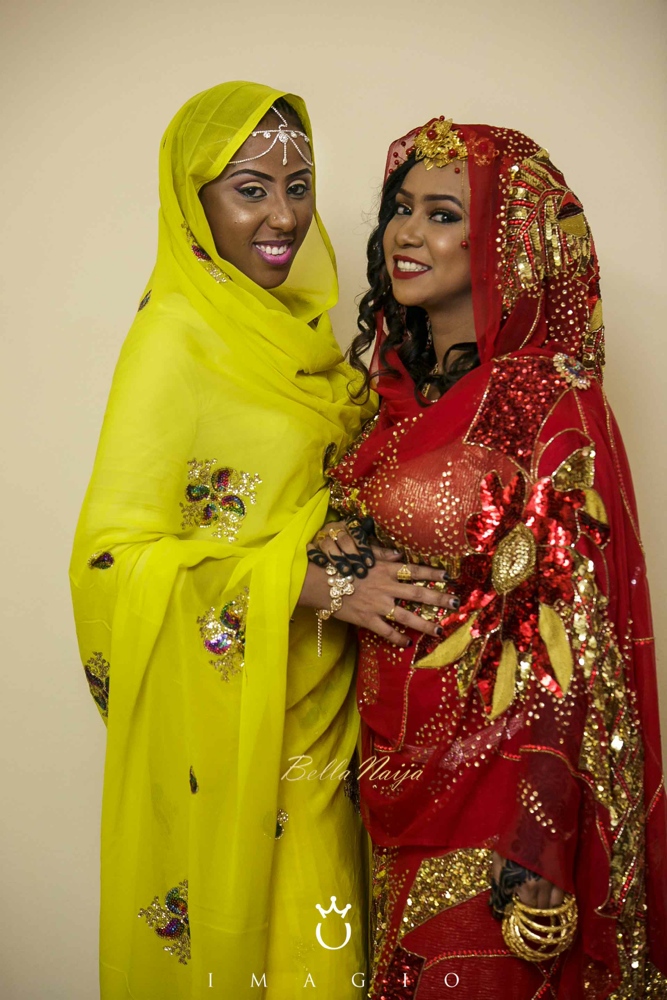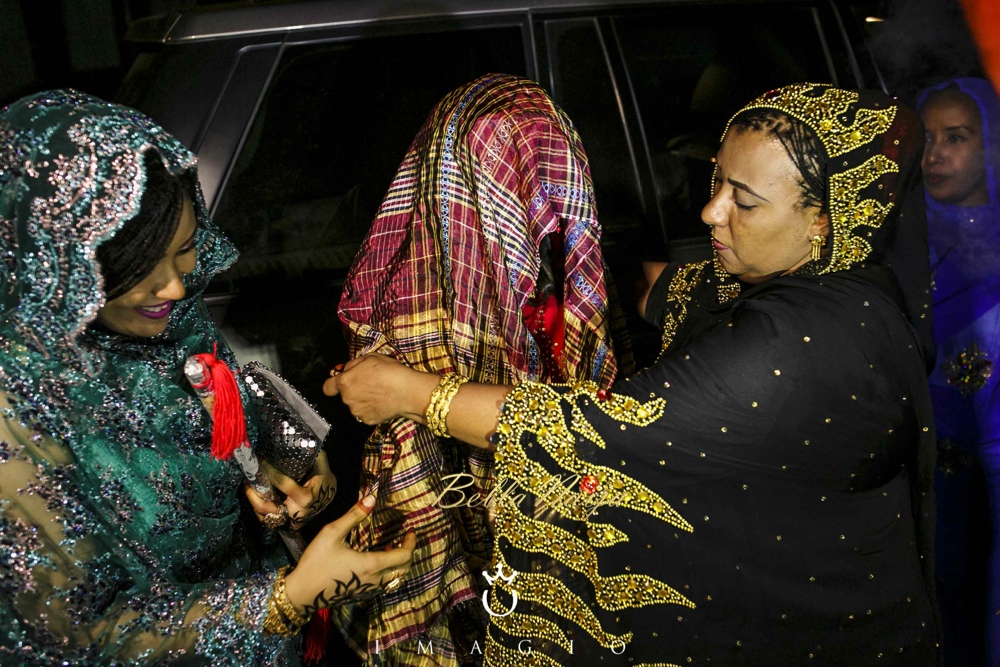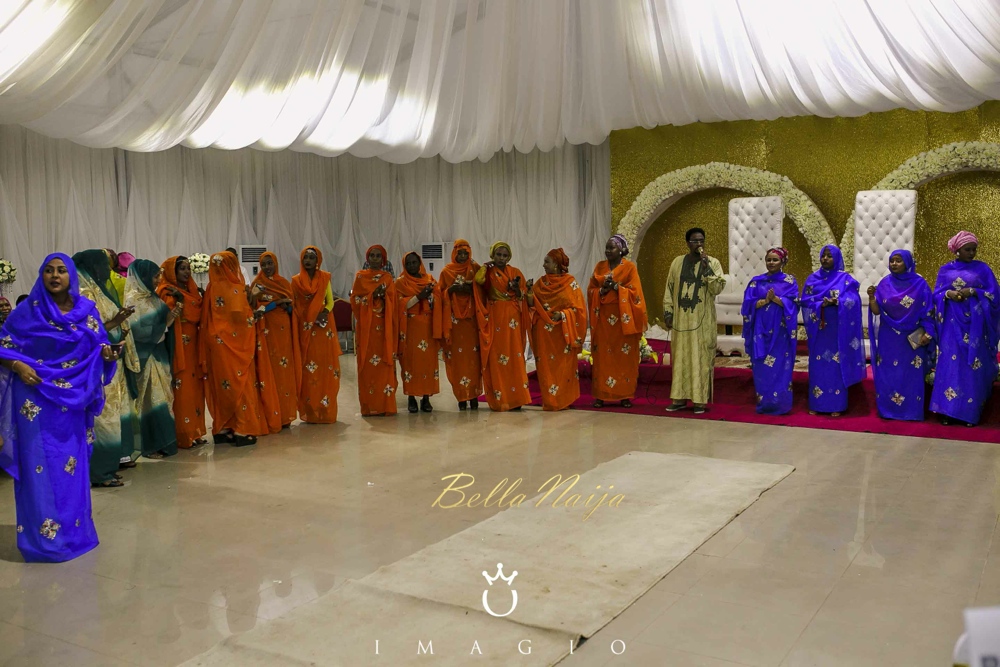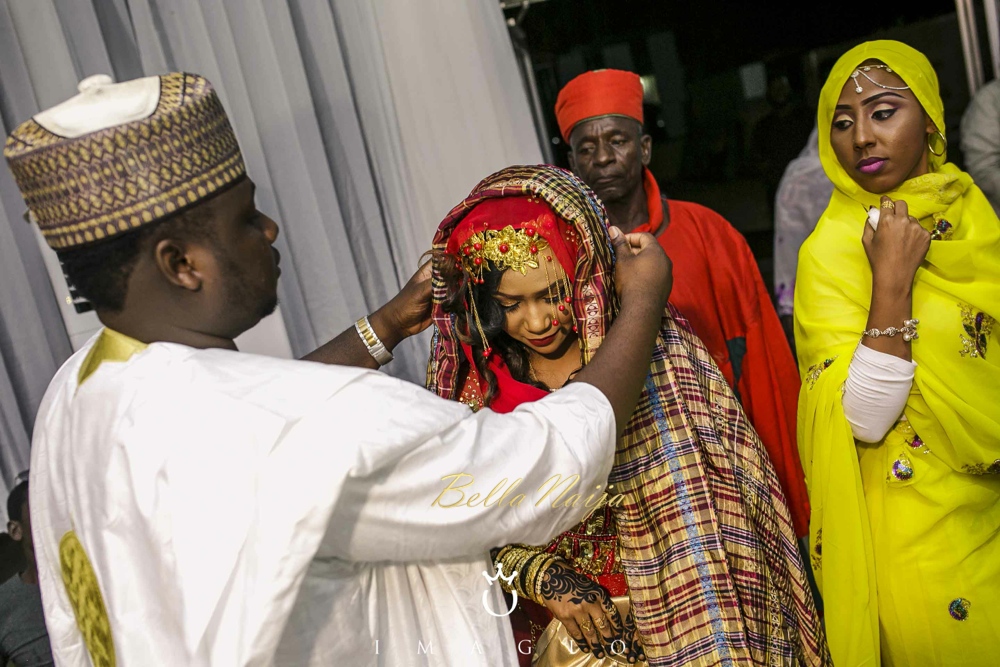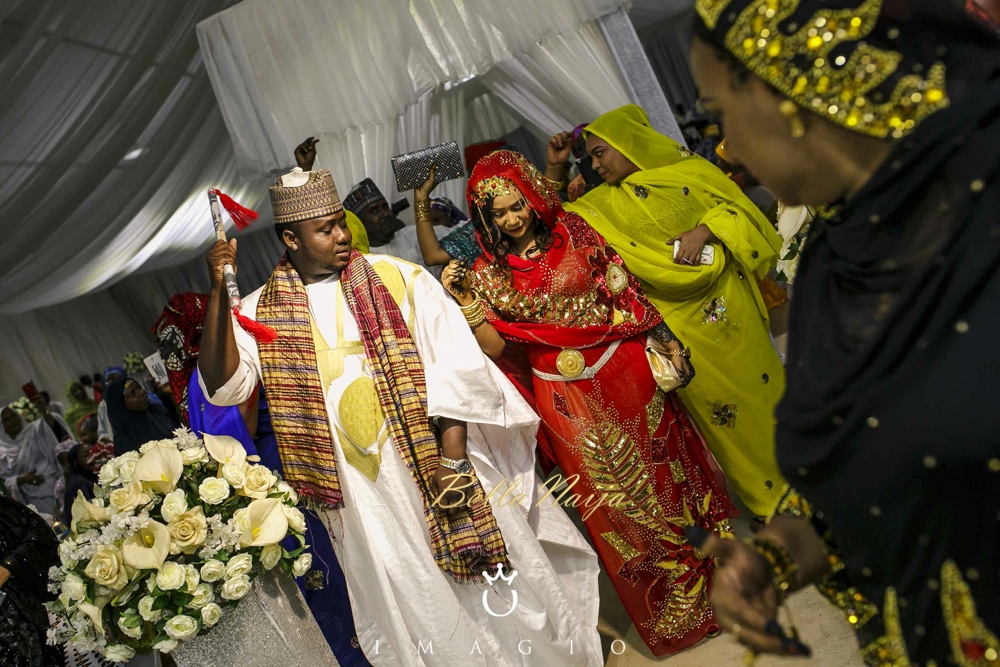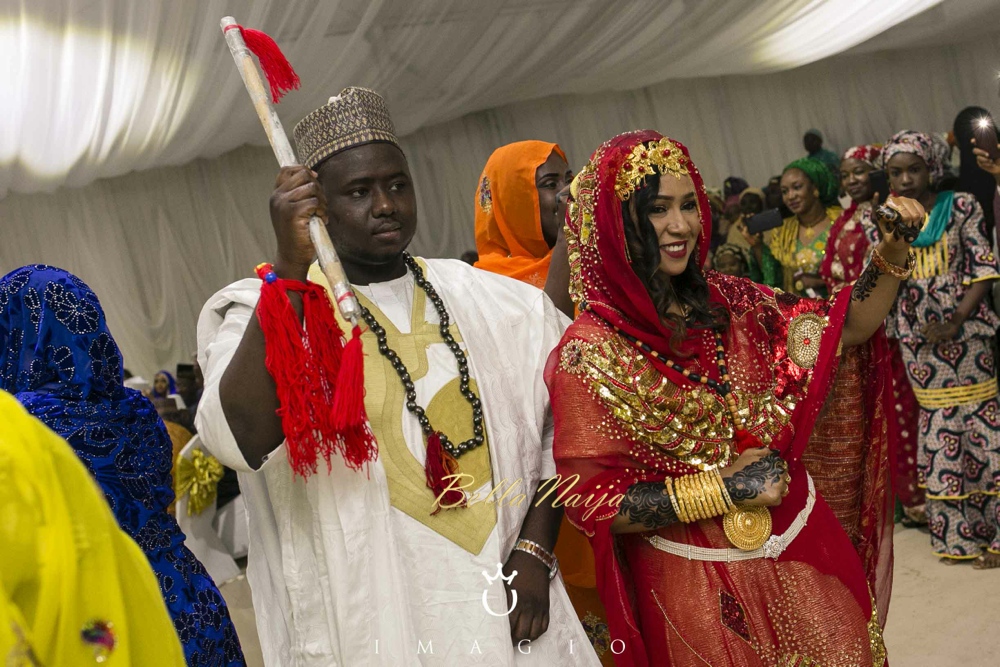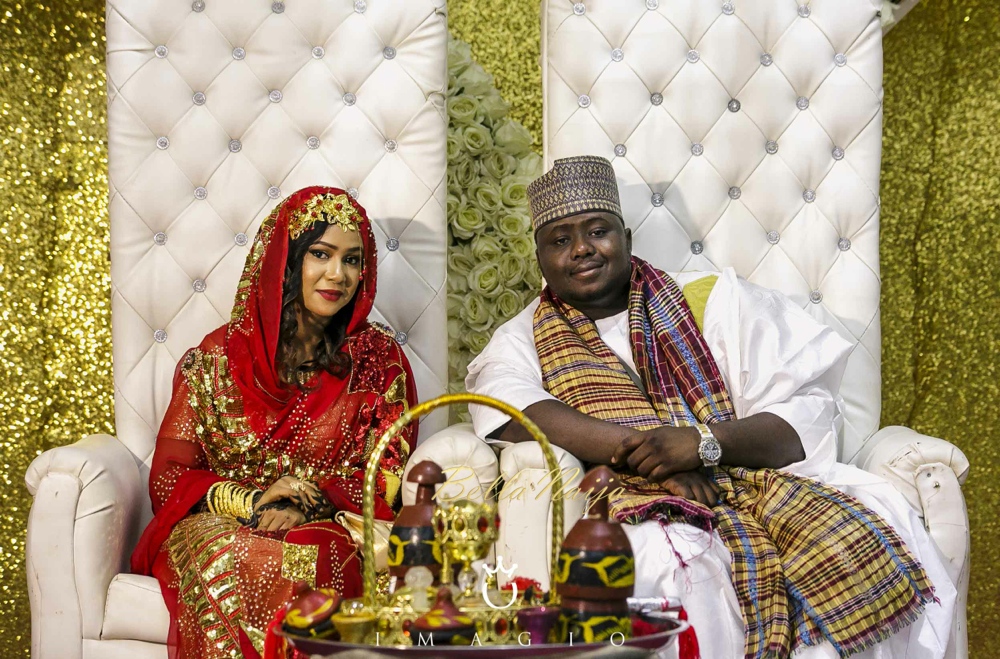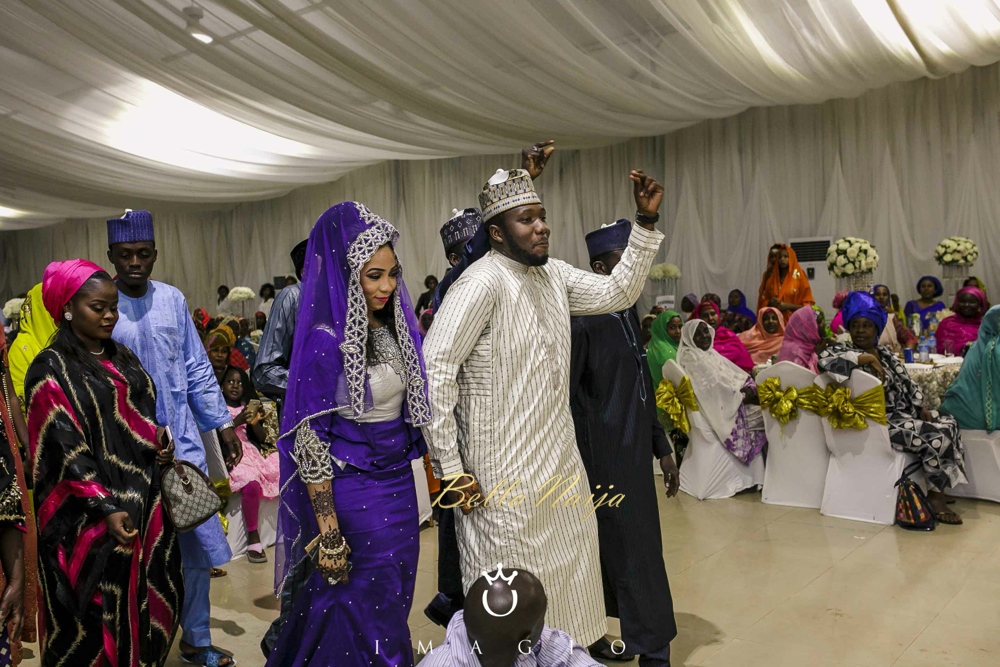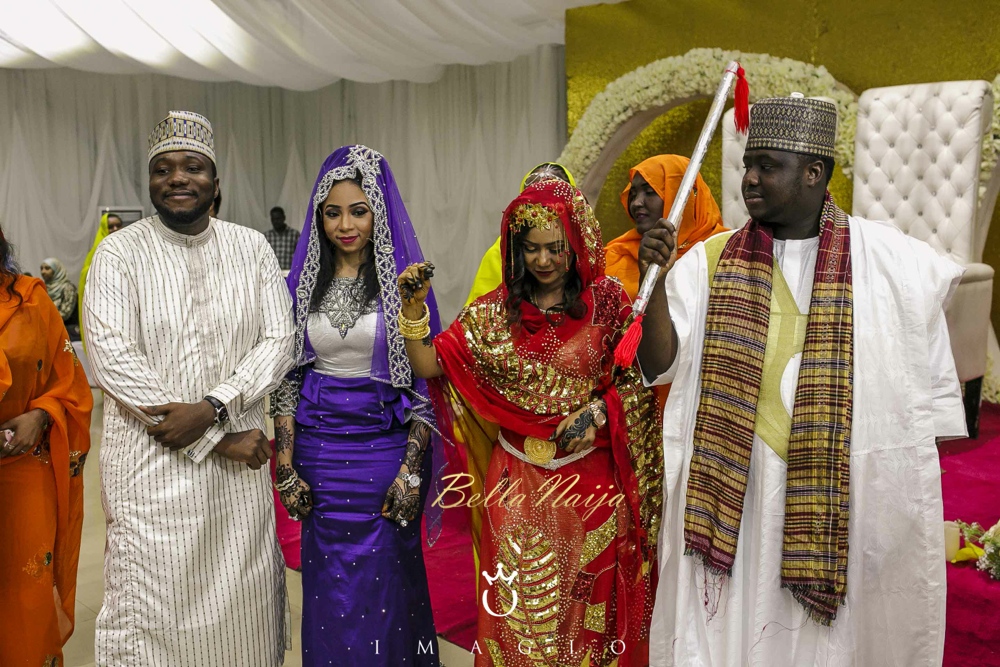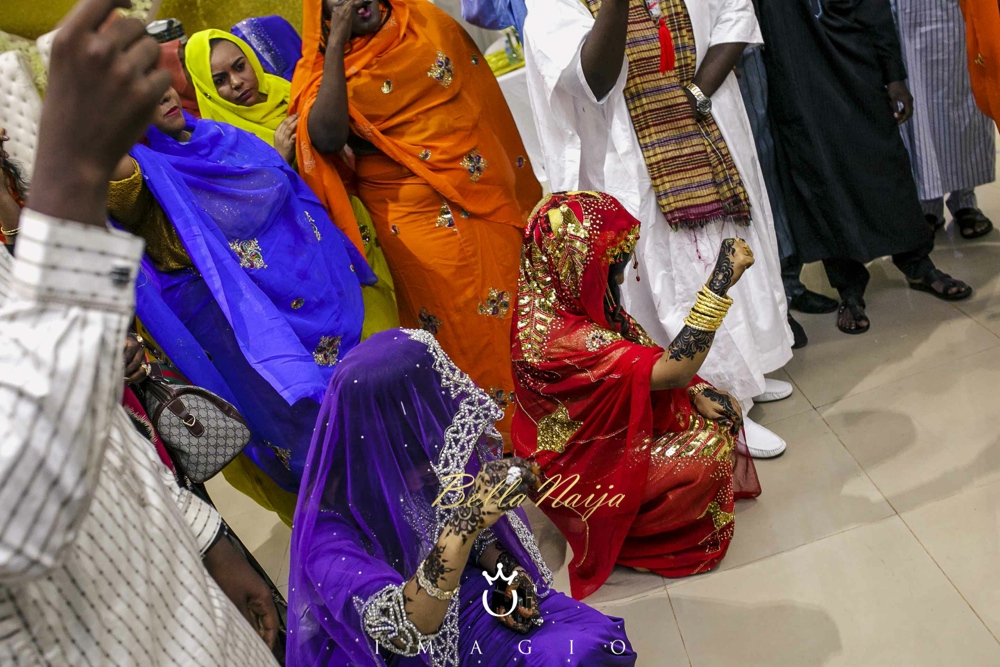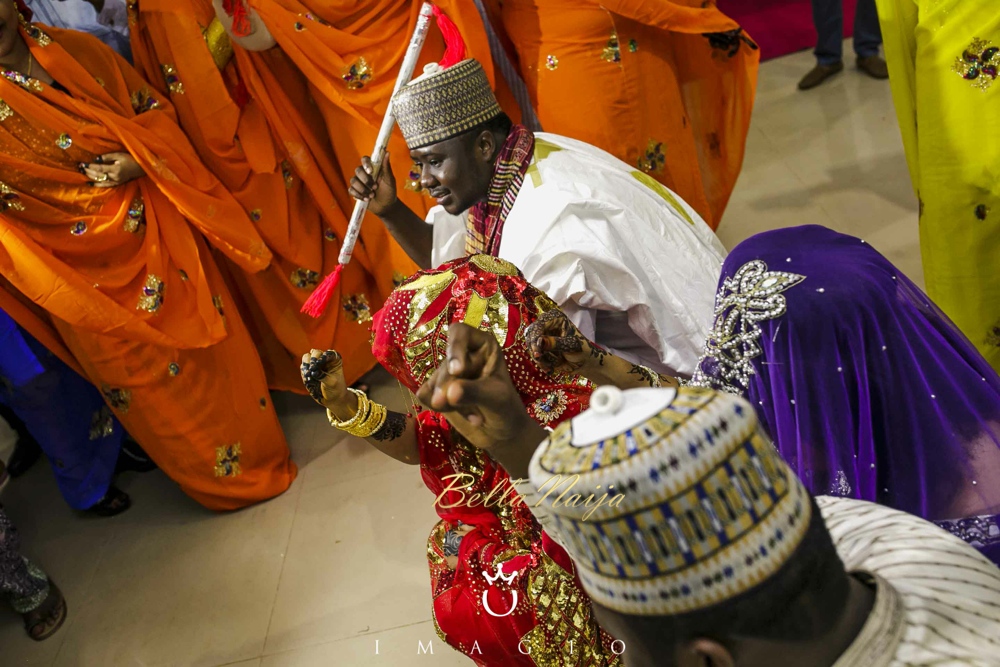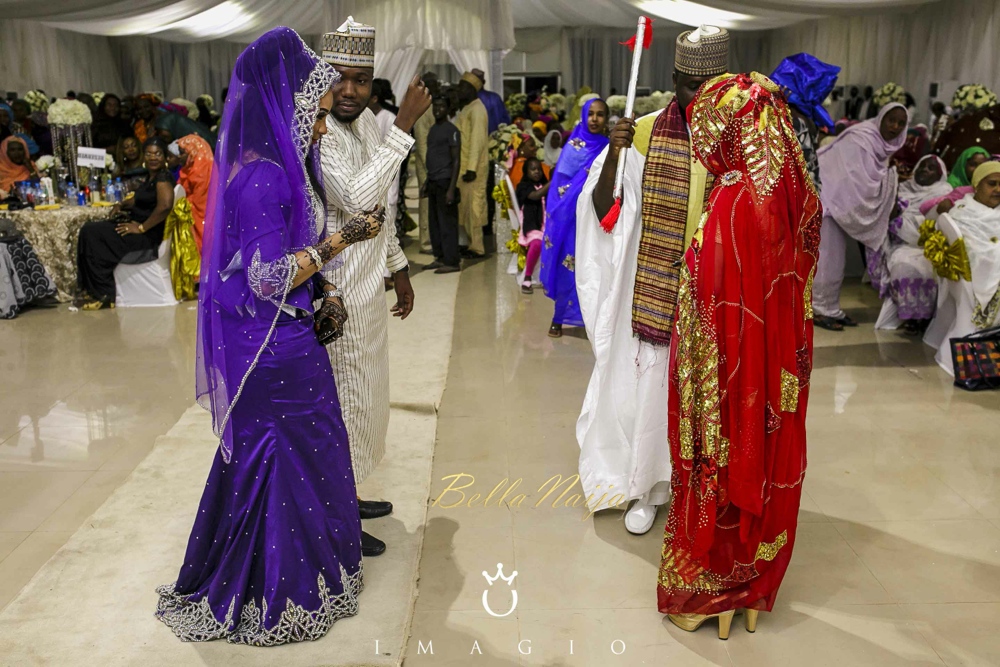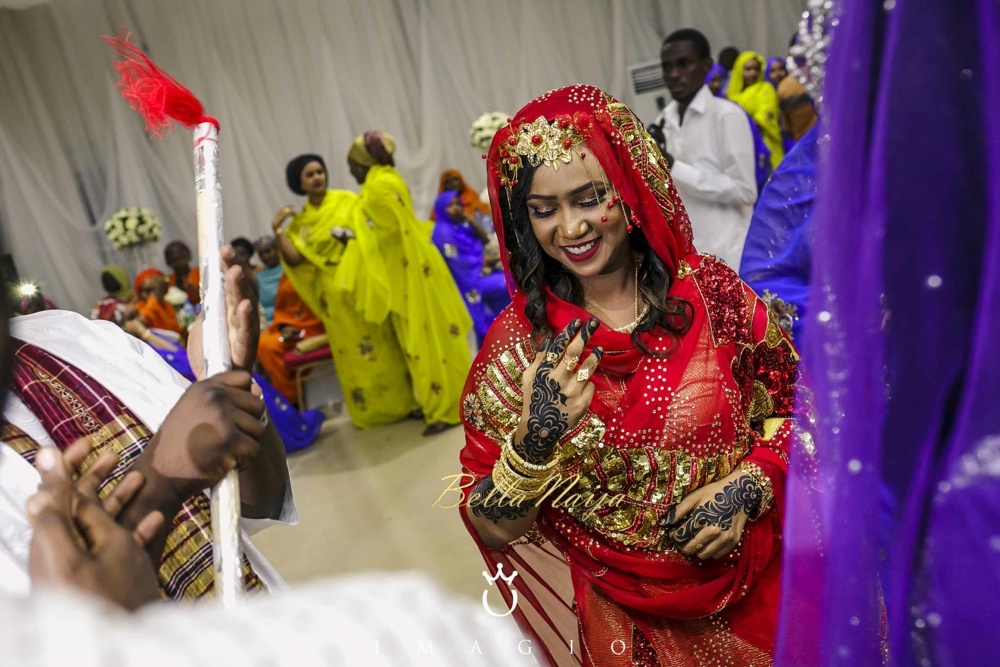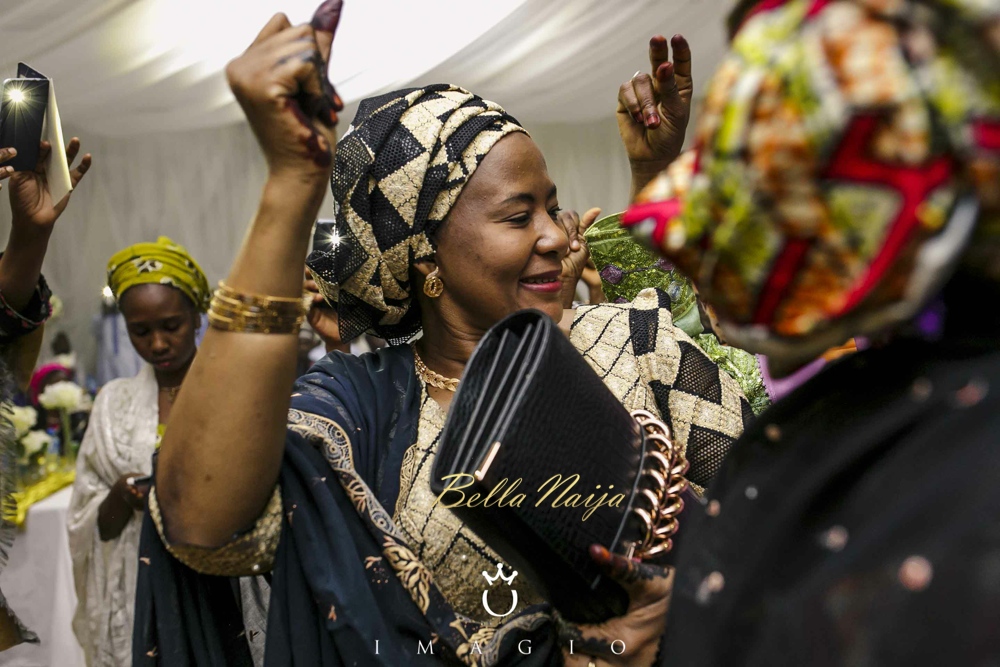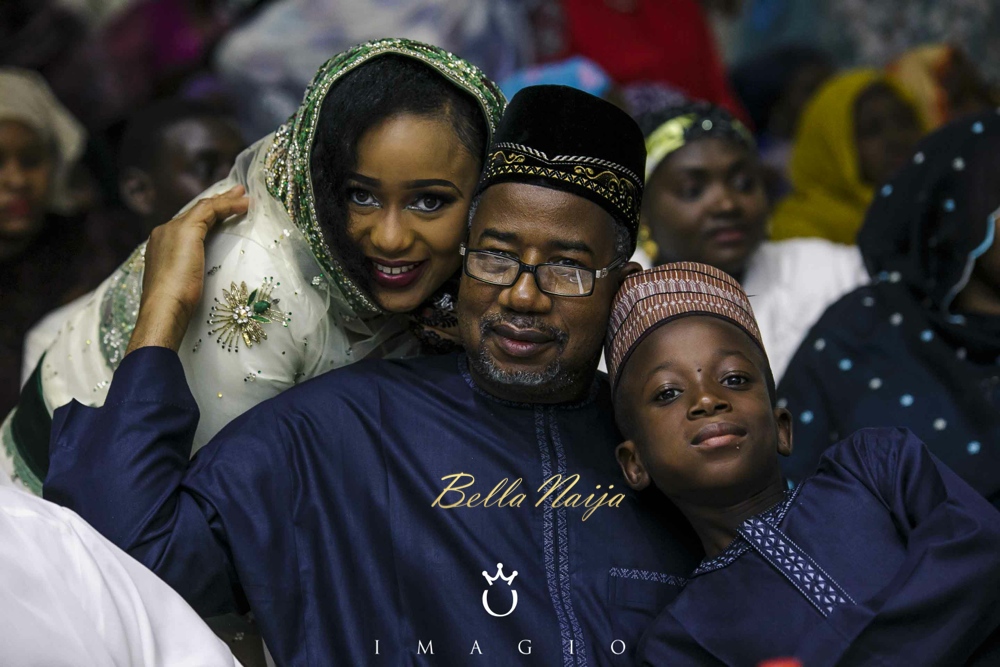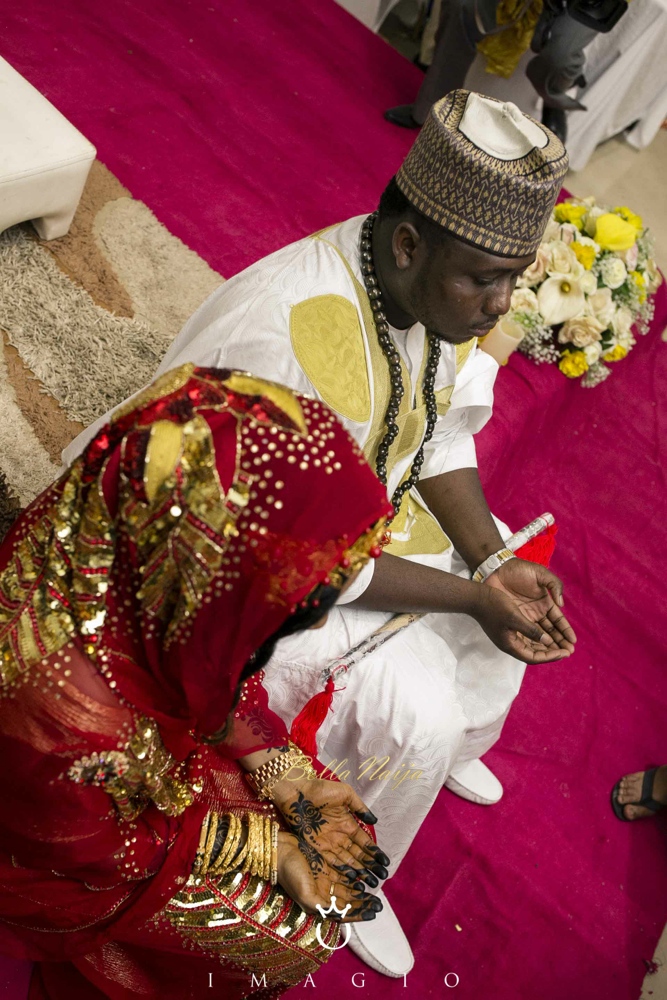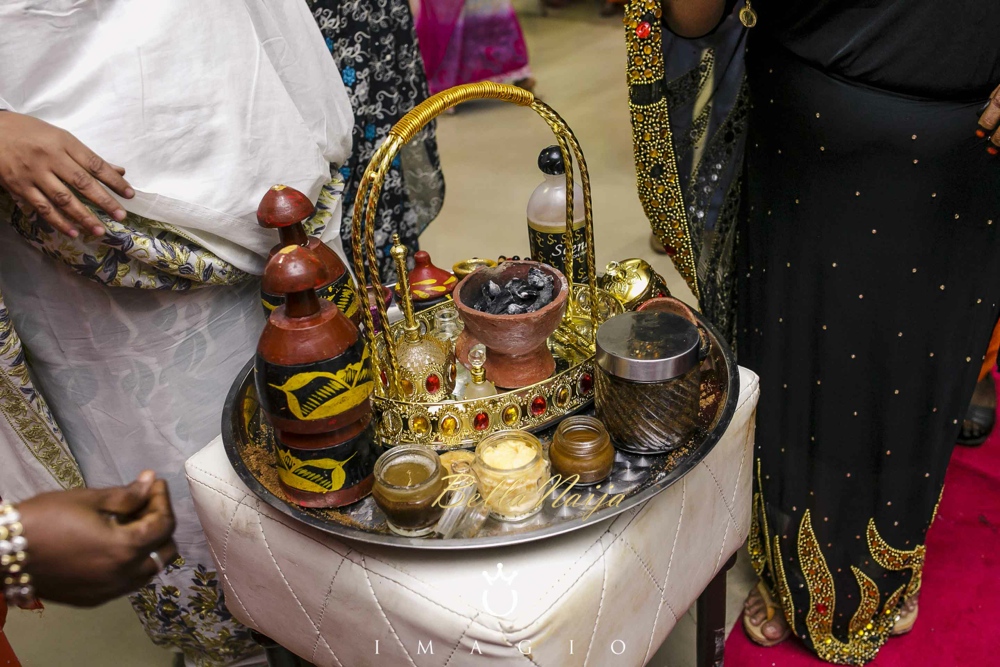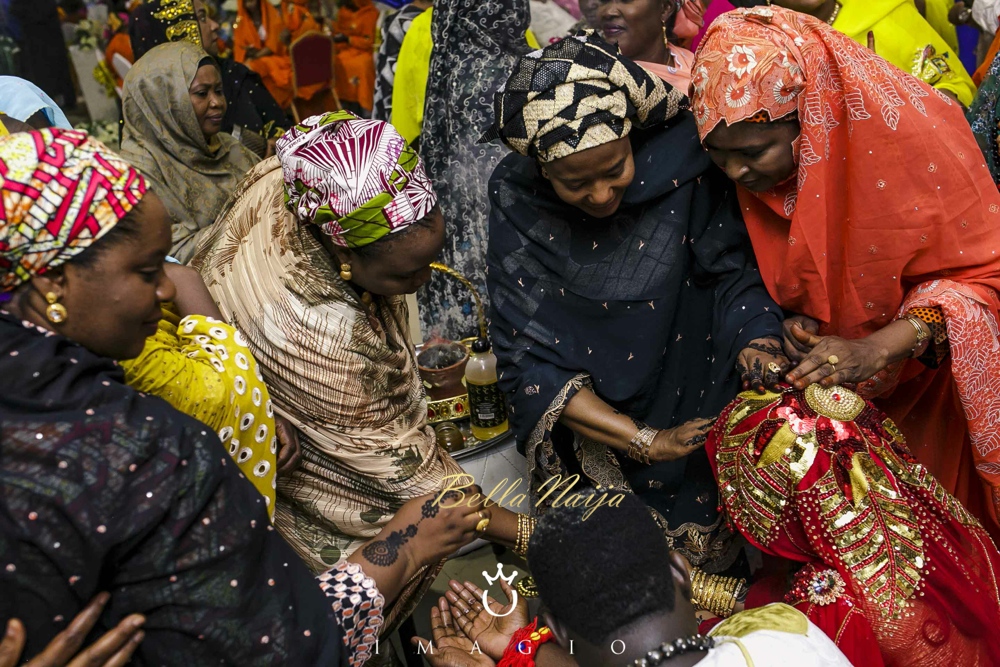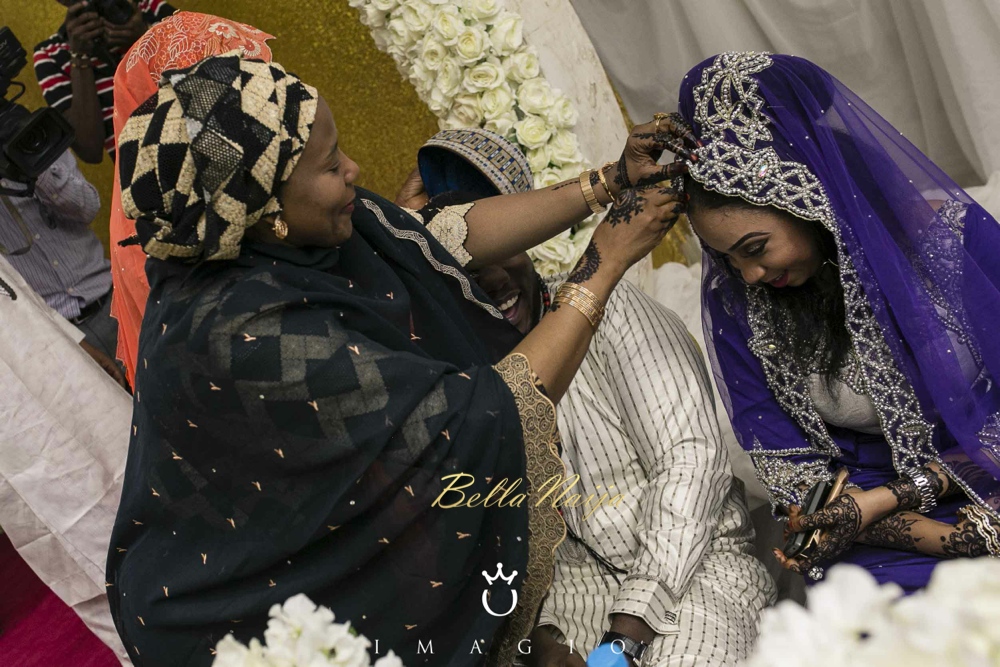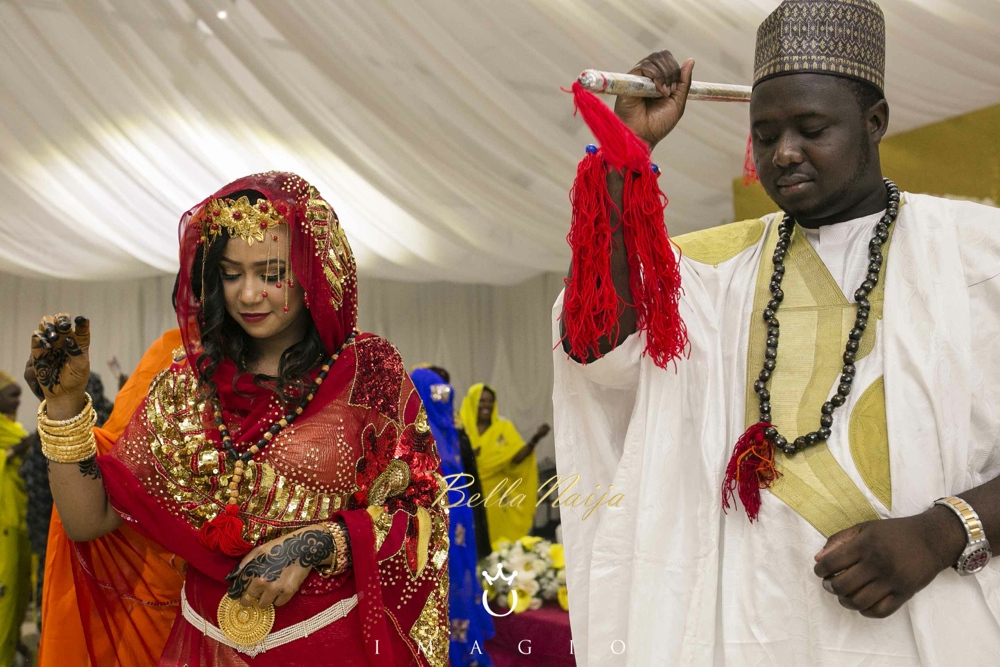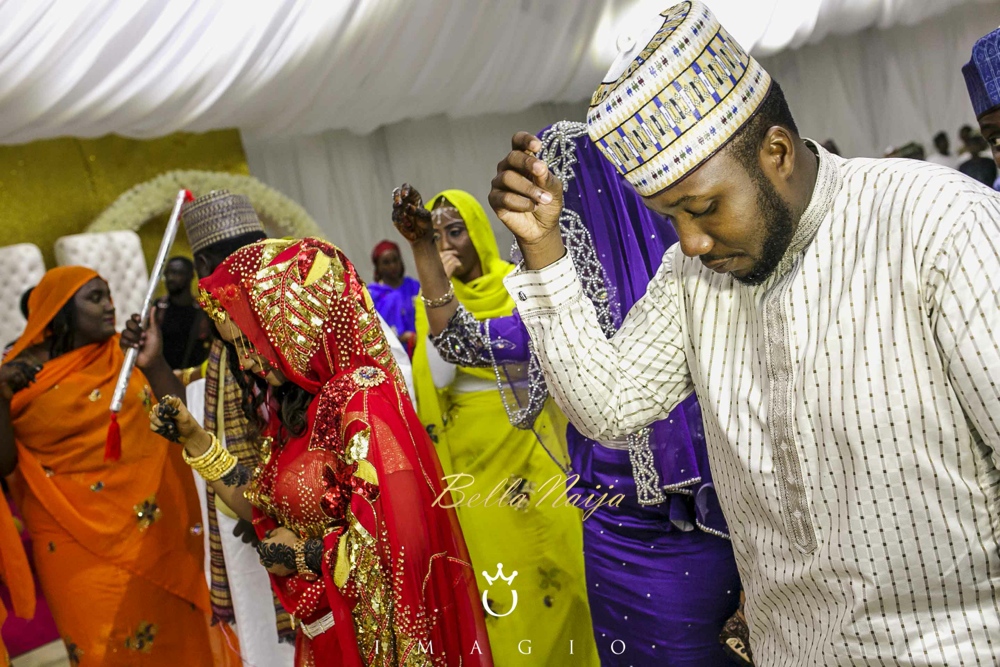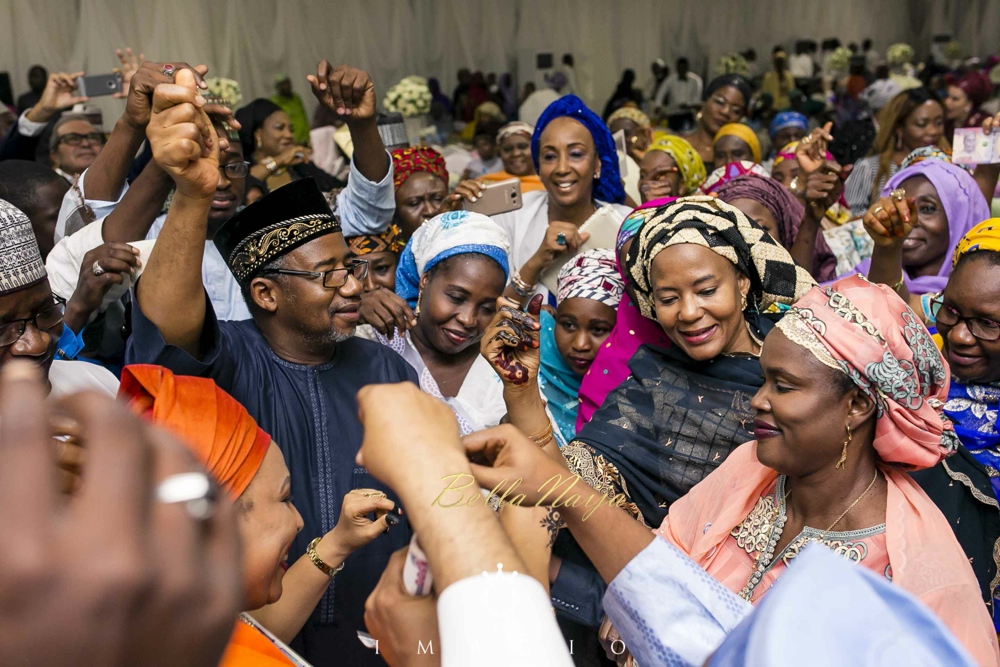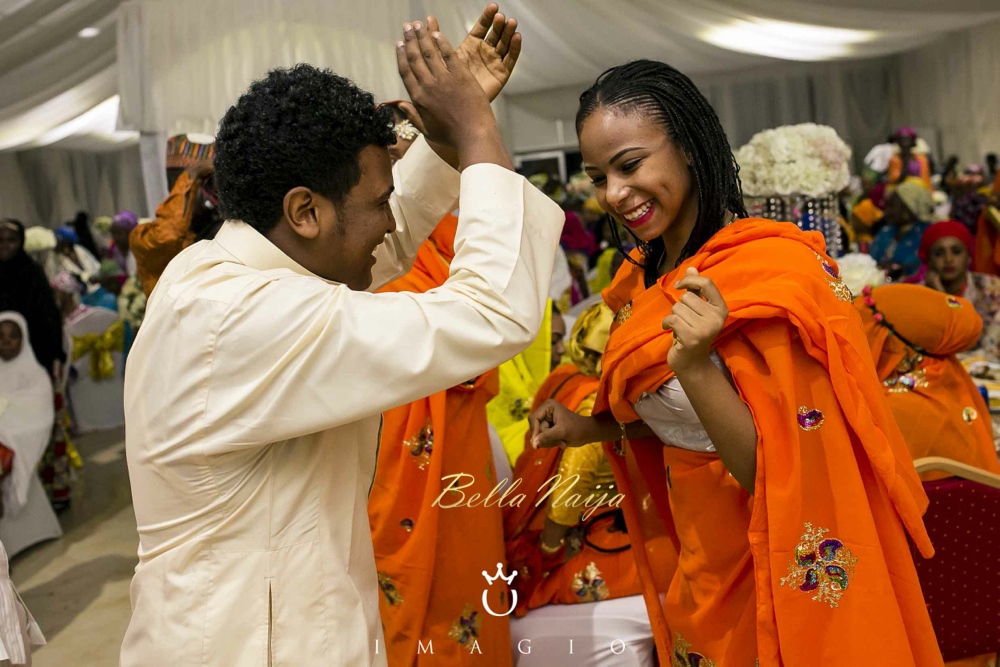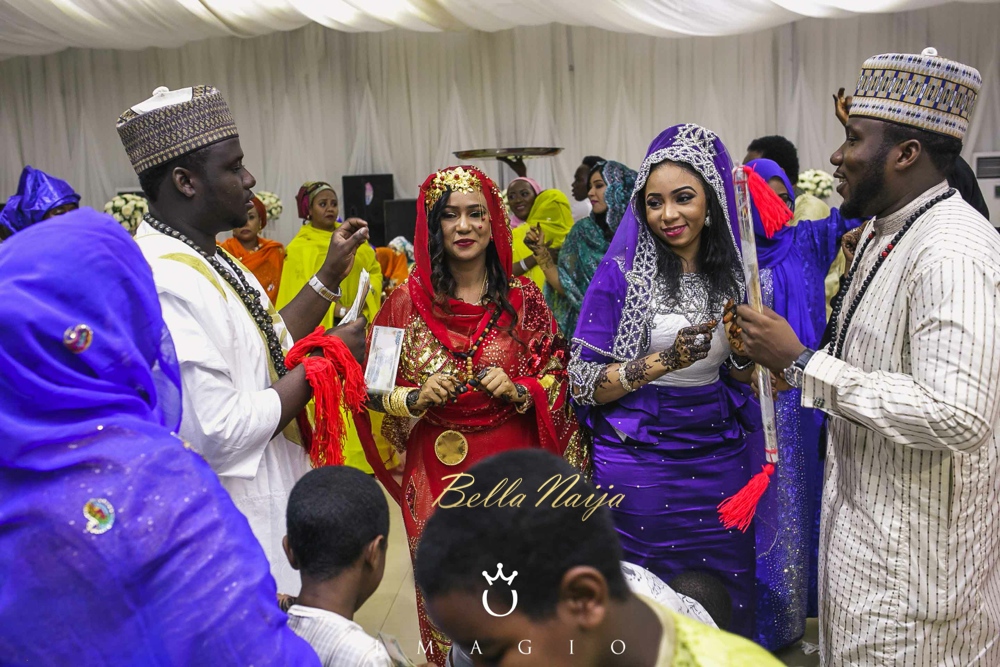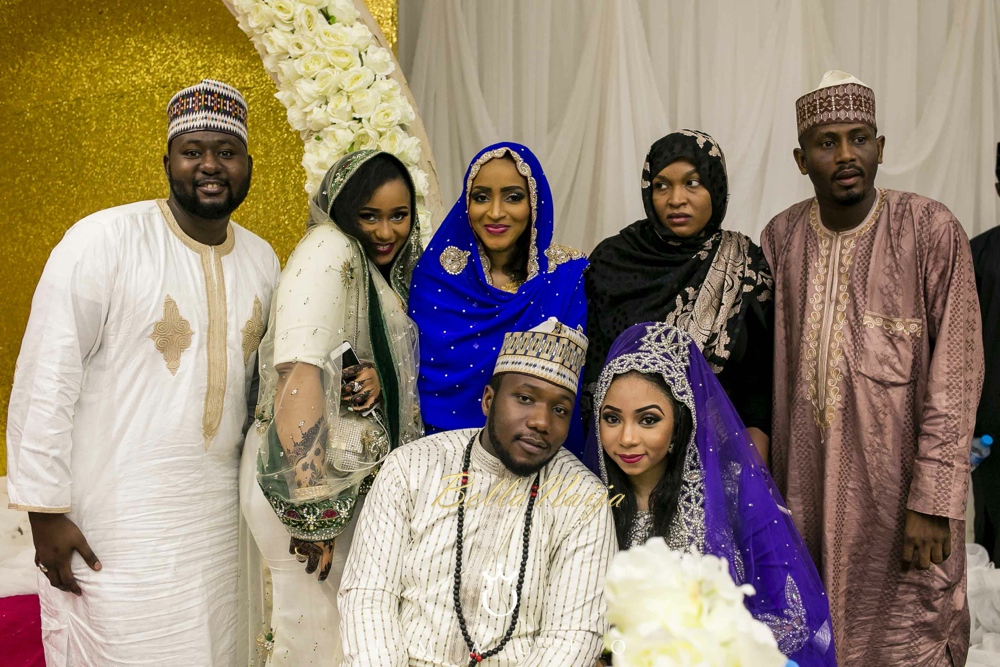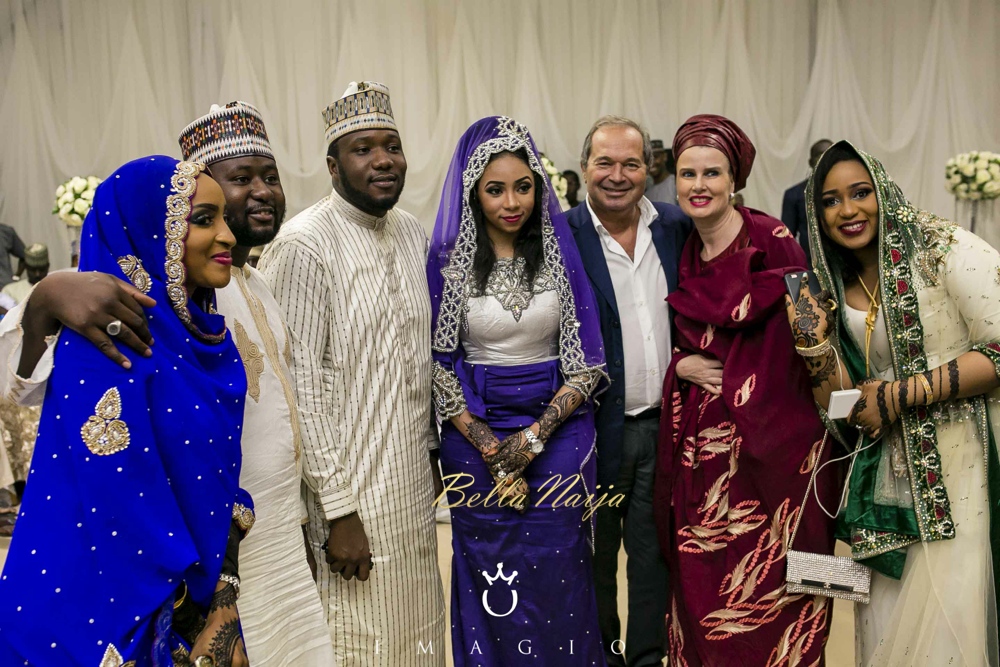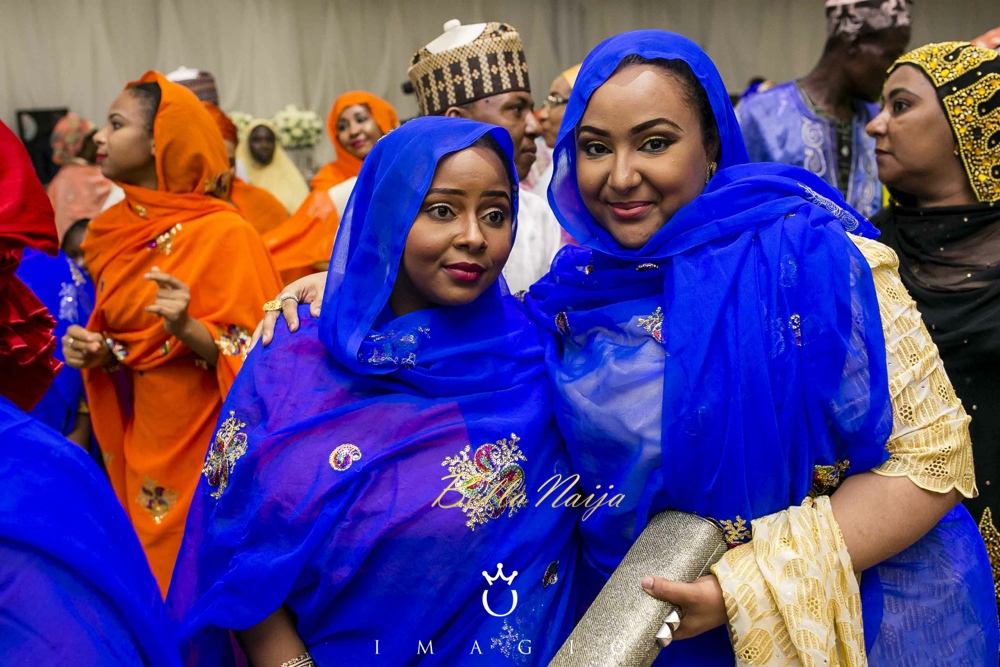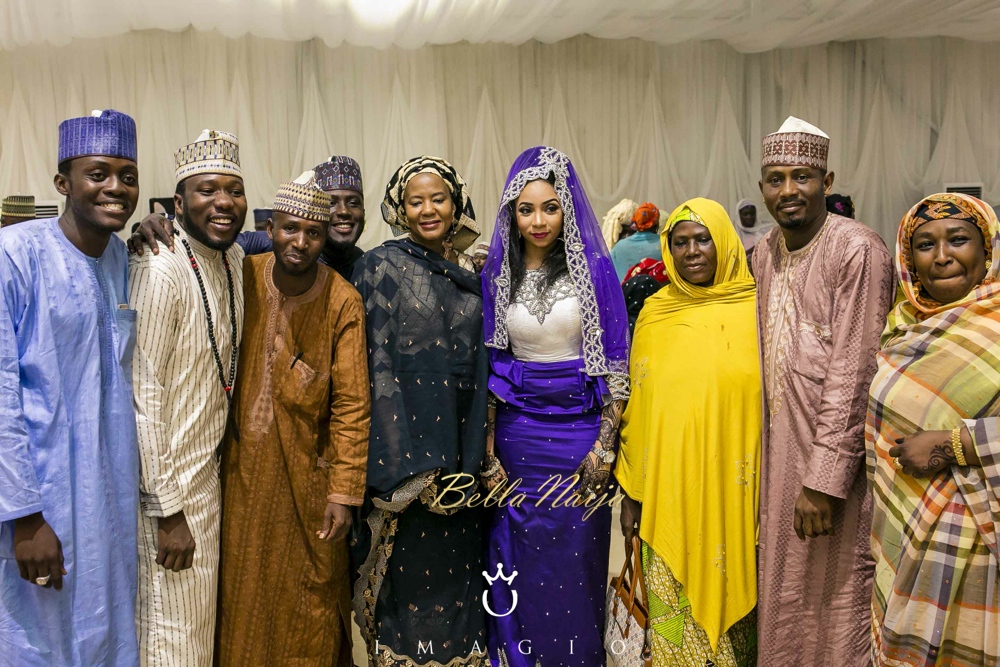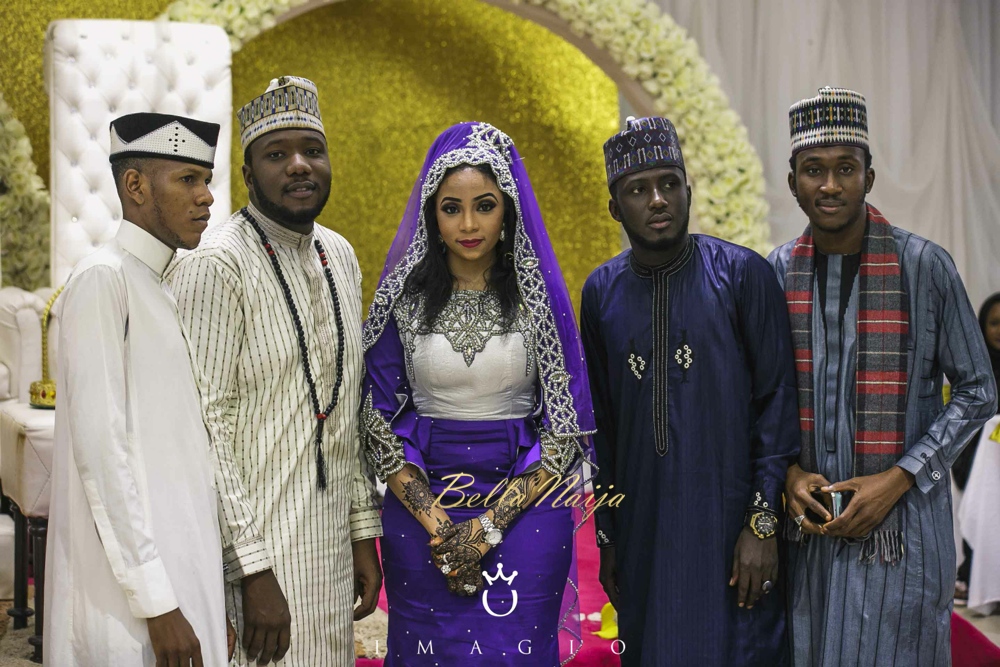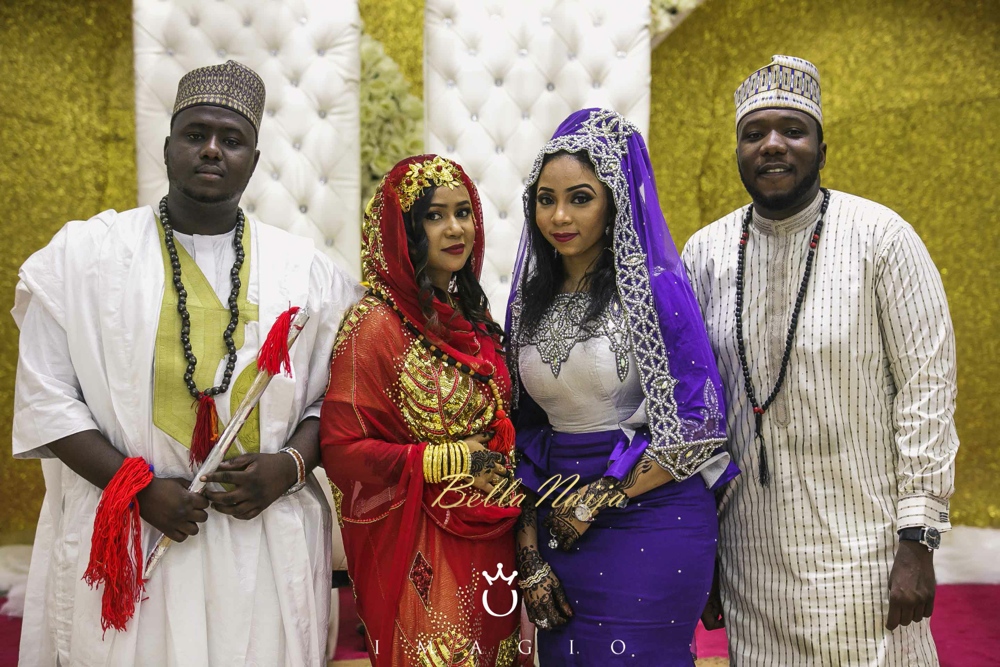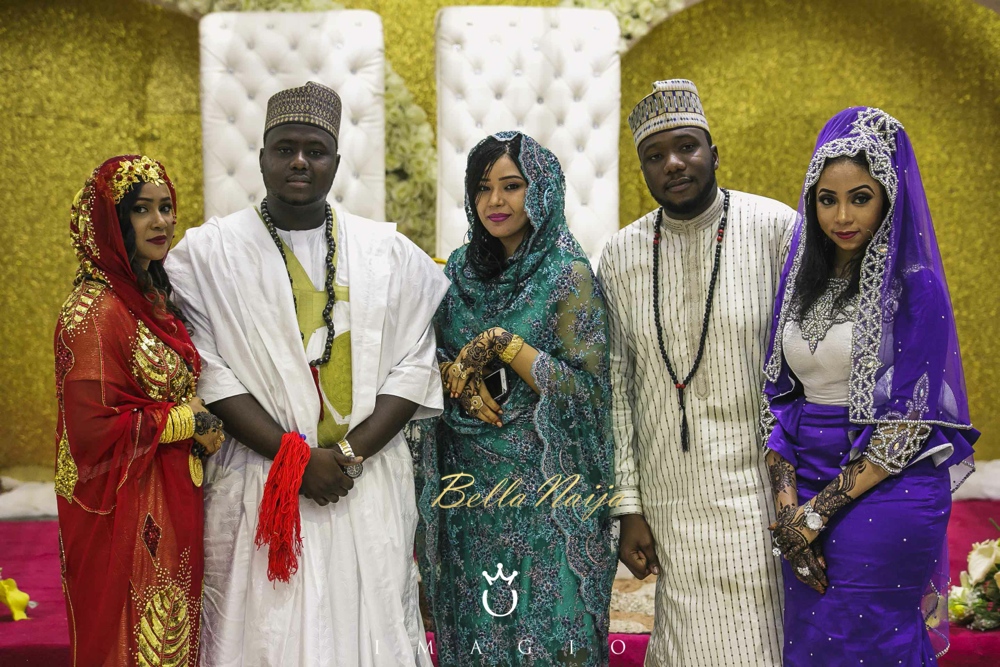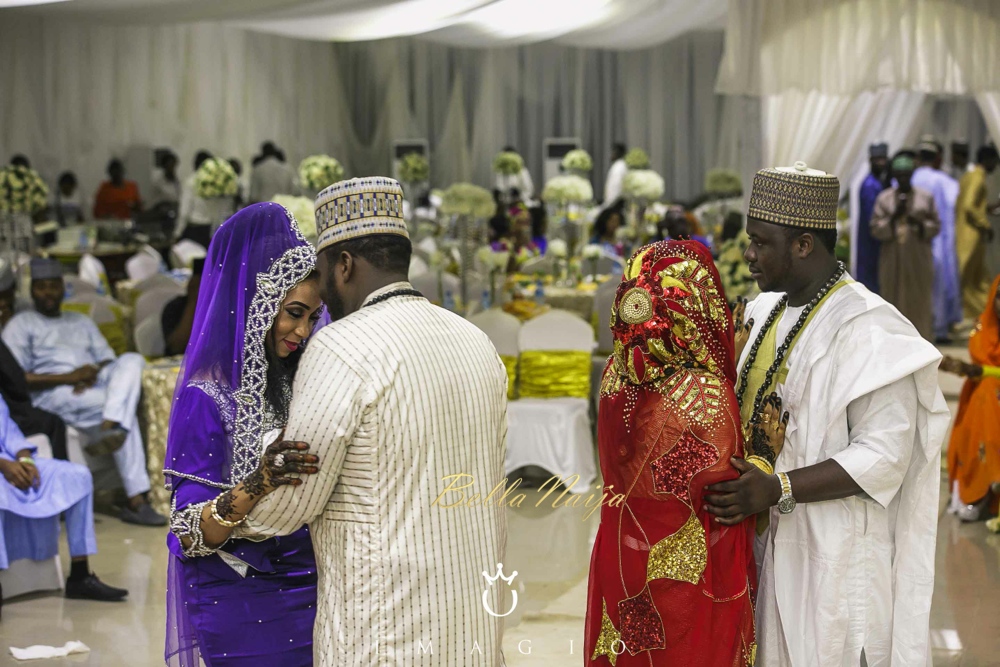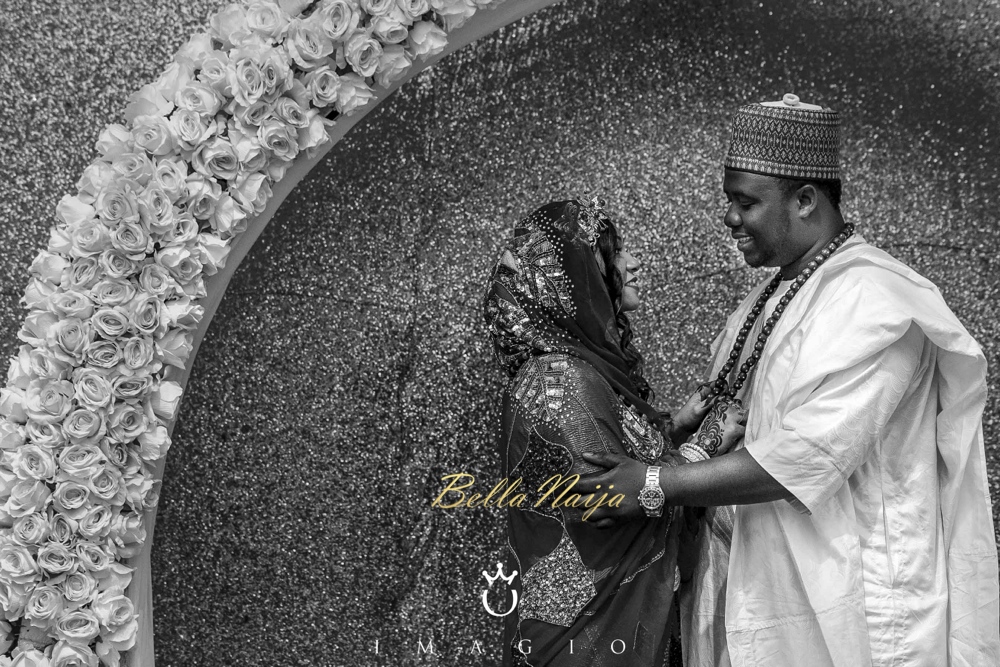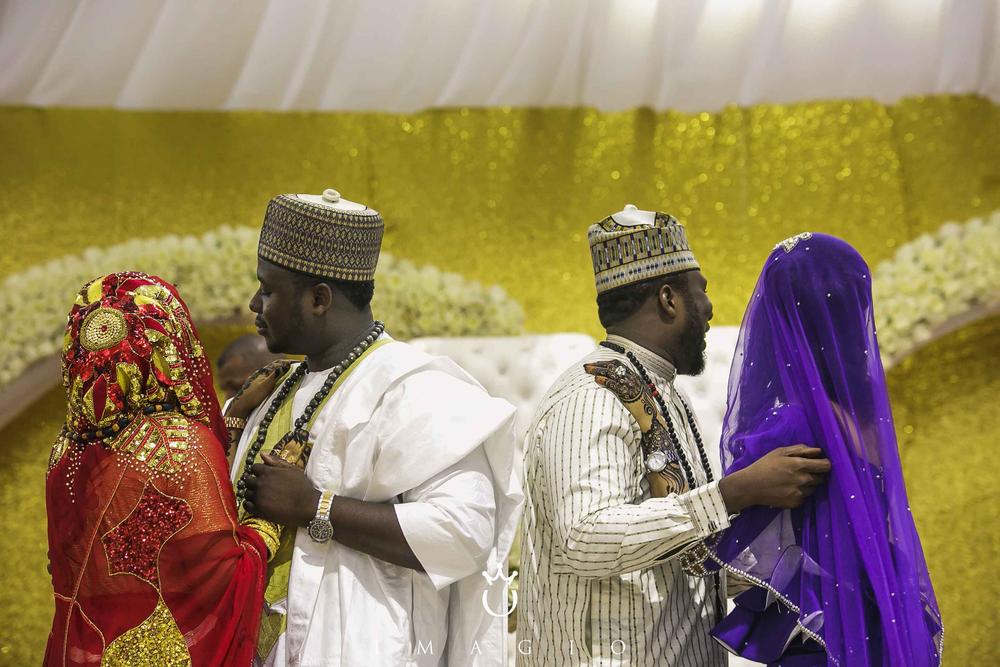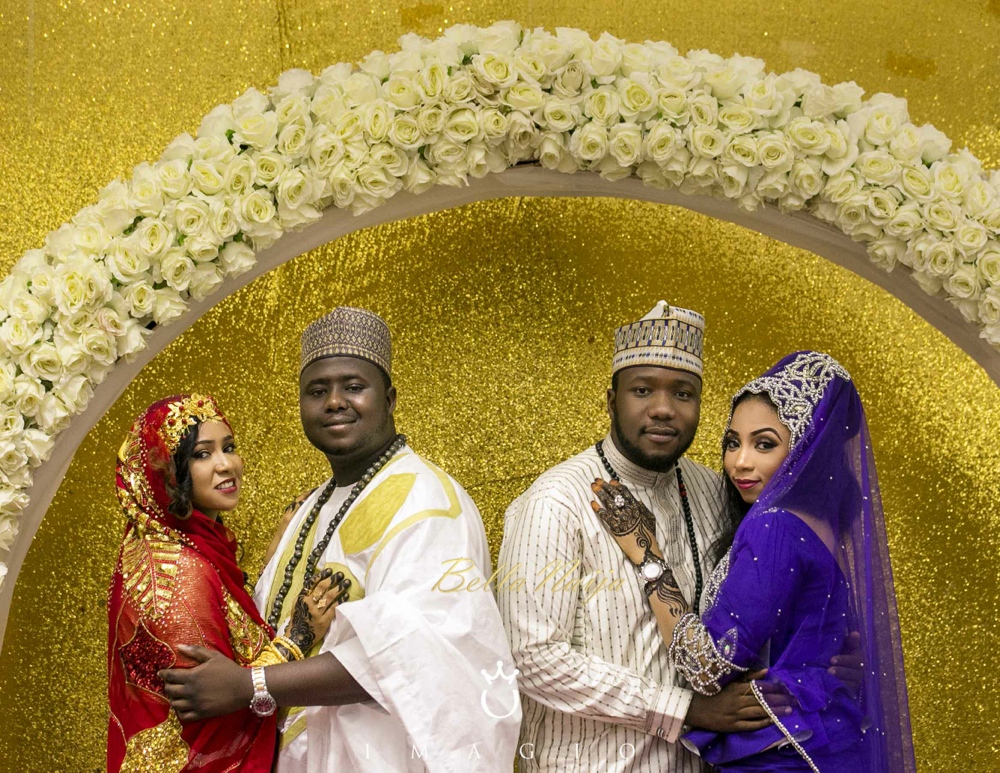 Part 2 Wushe Wushe | Photos by Imagio Photography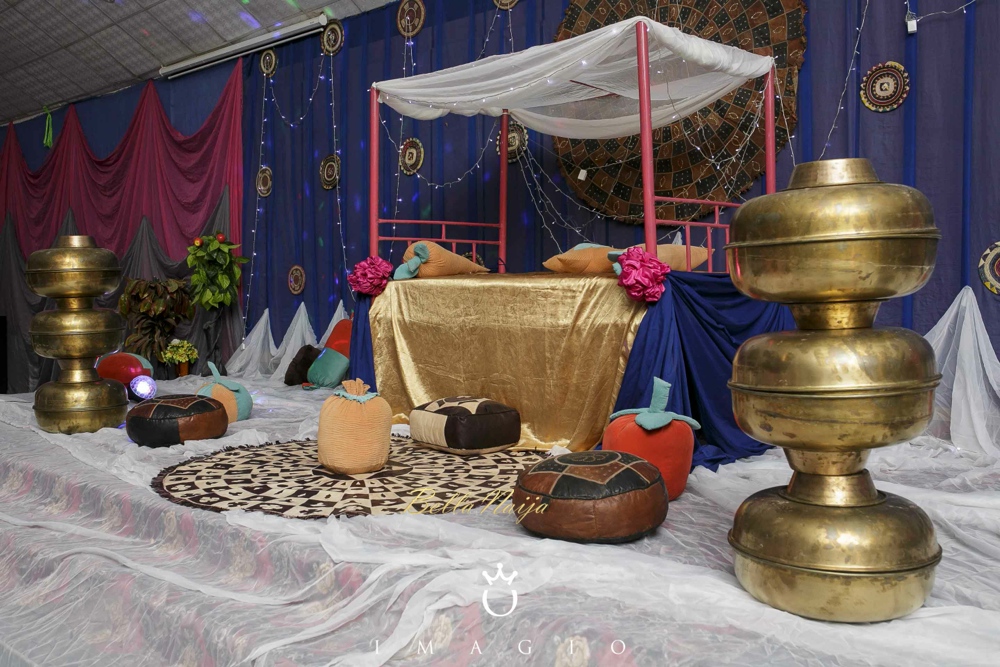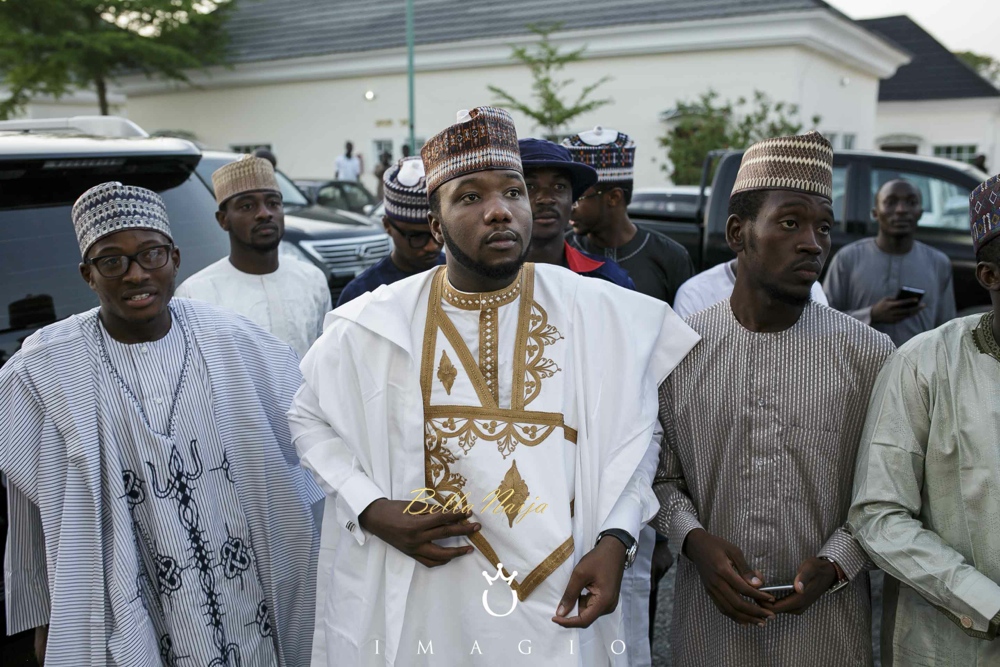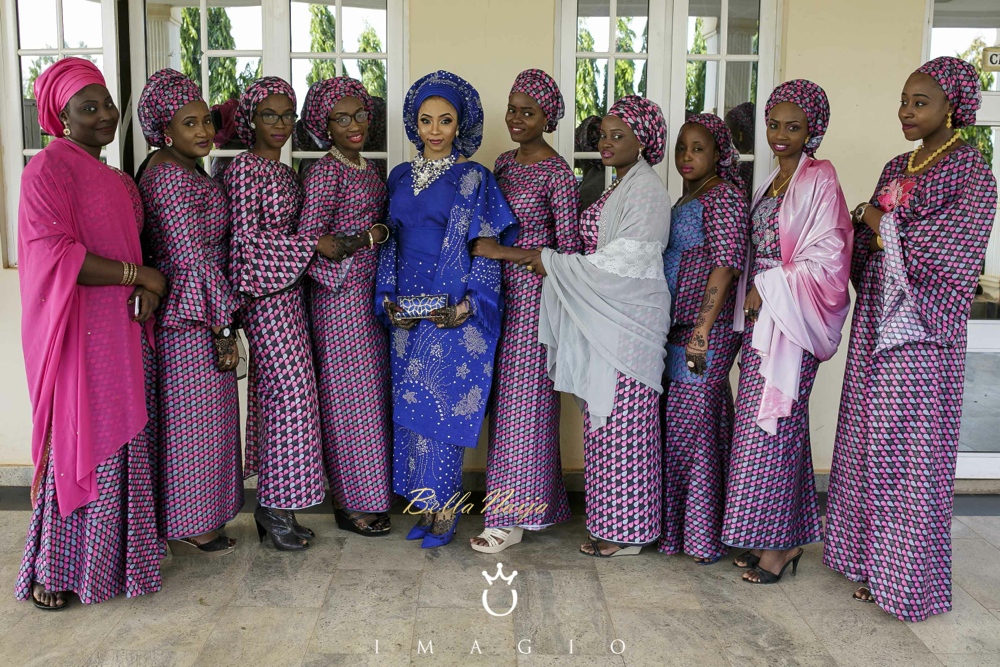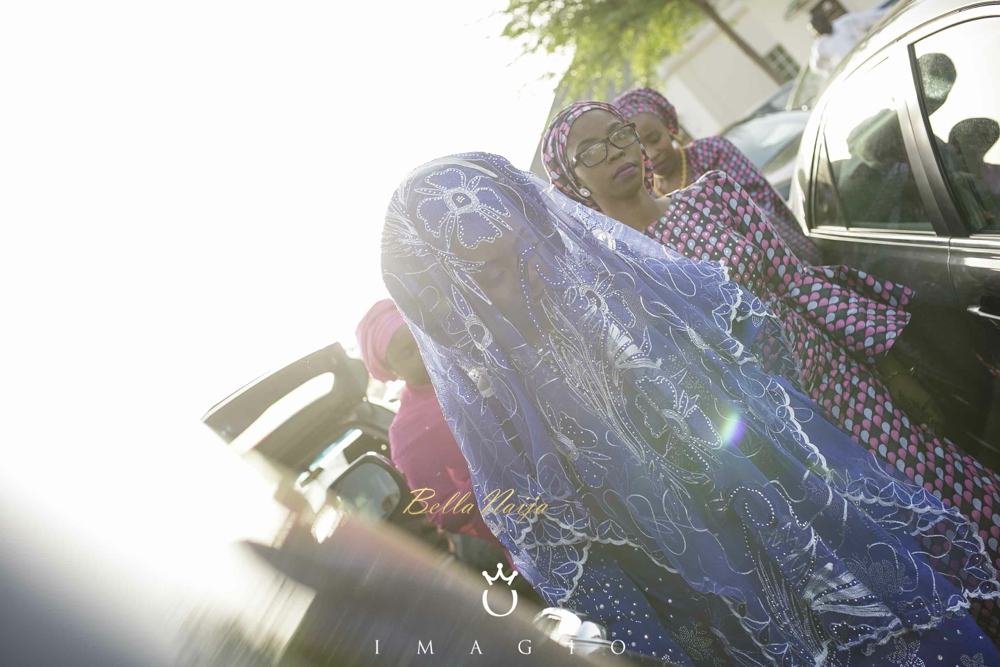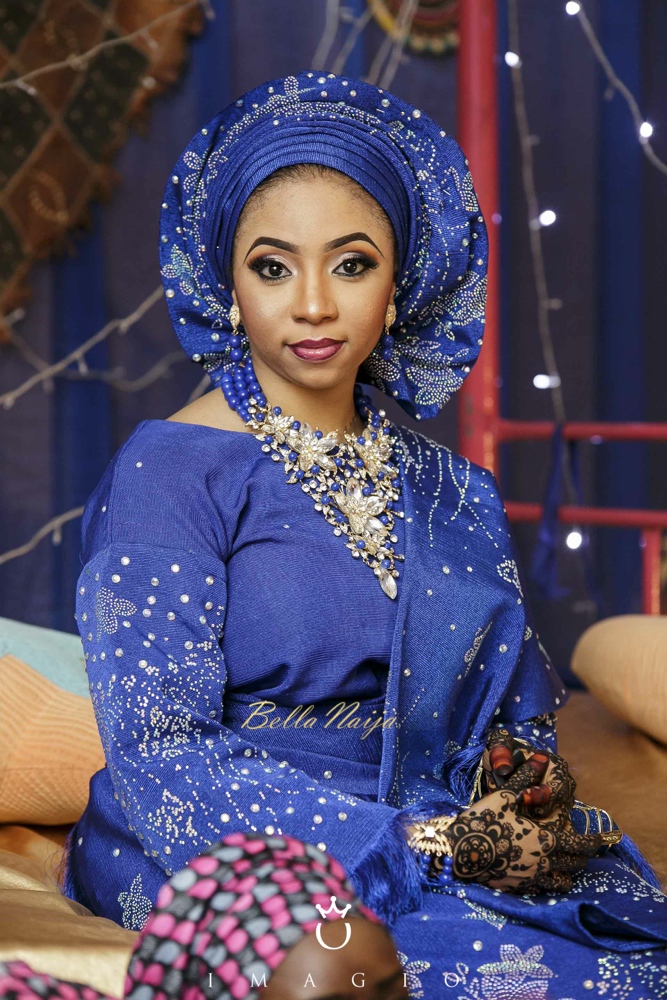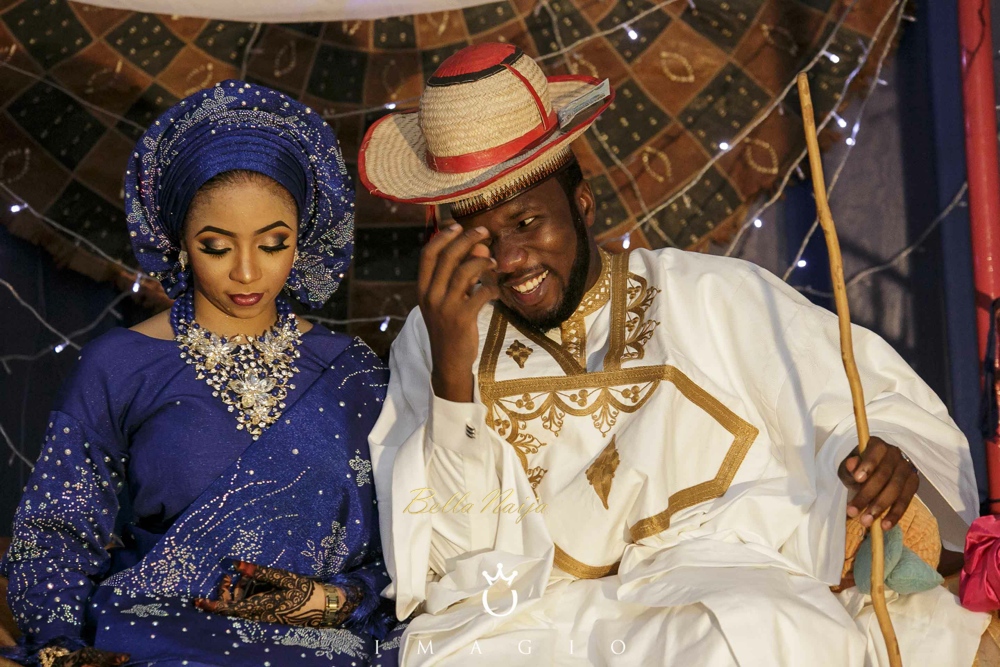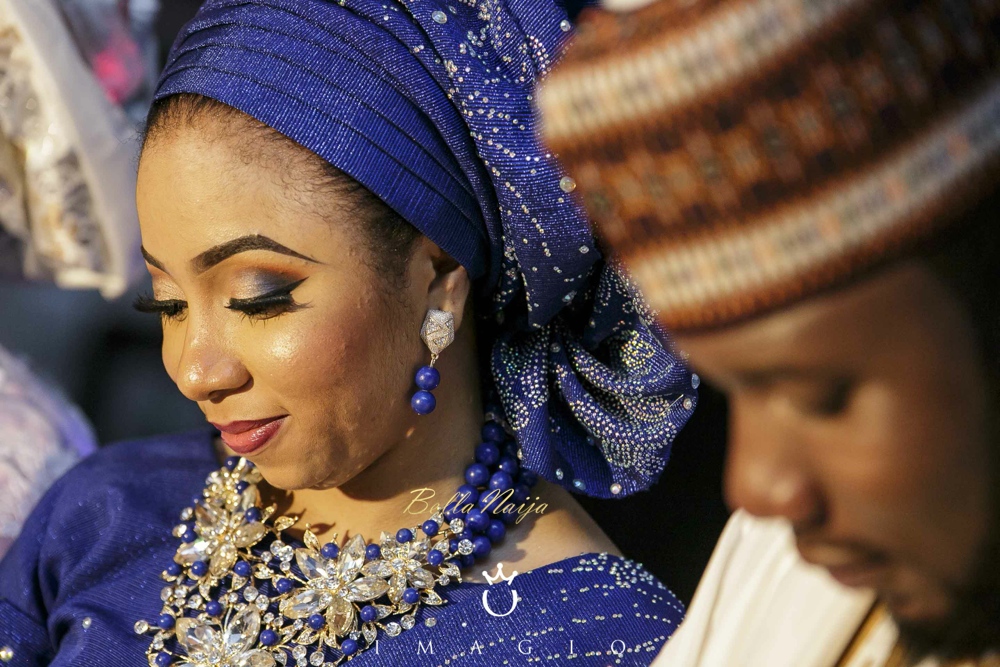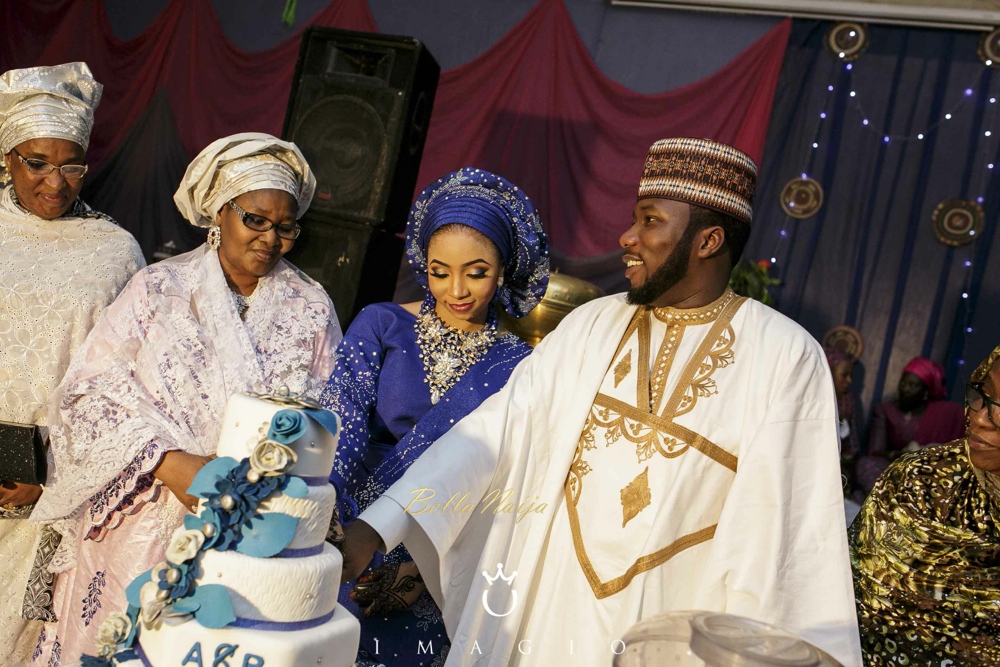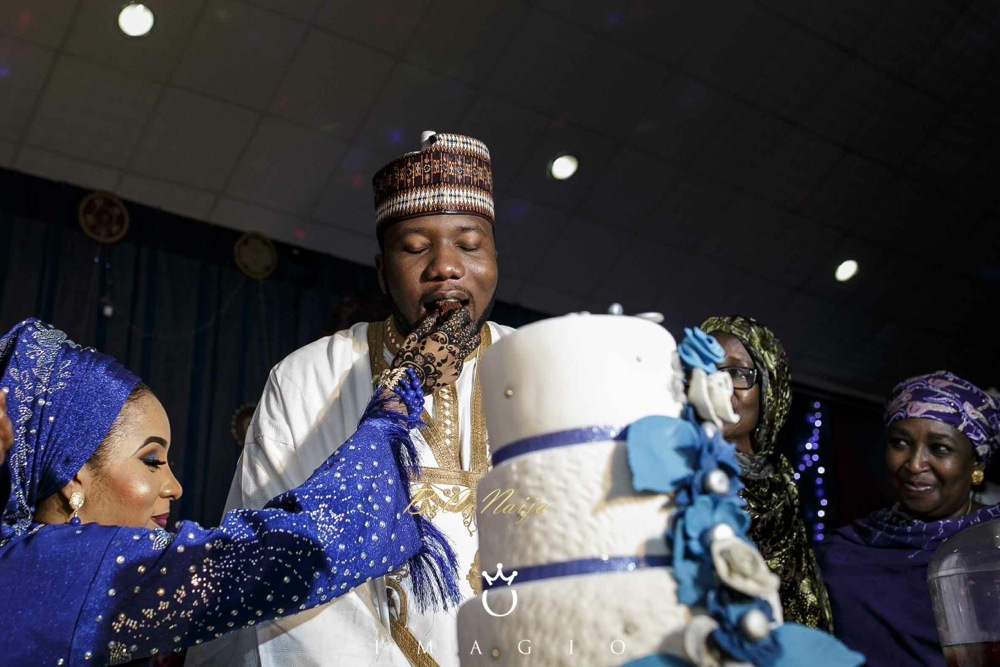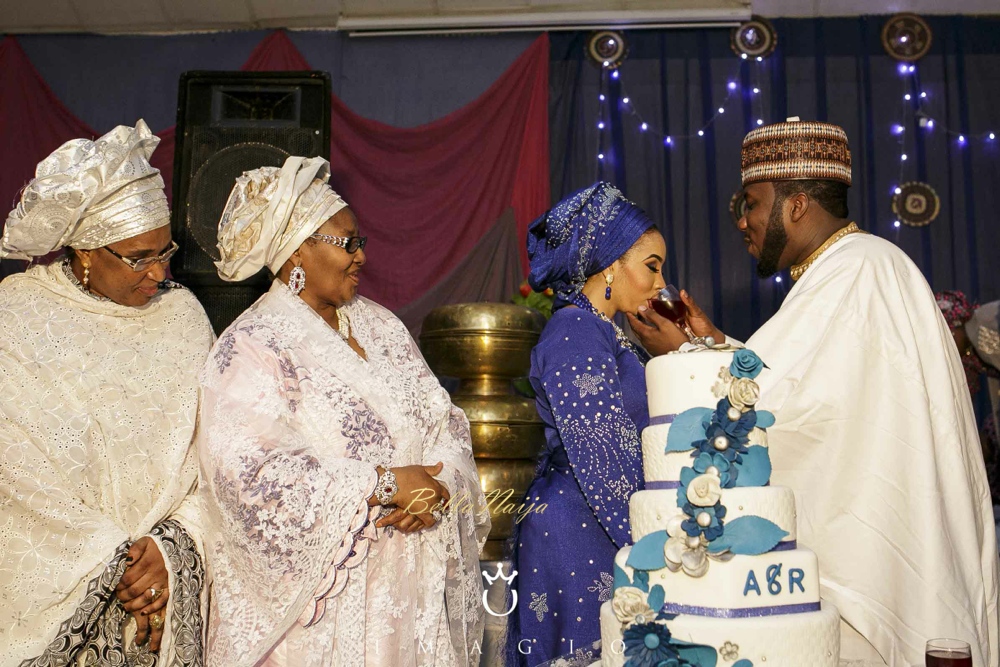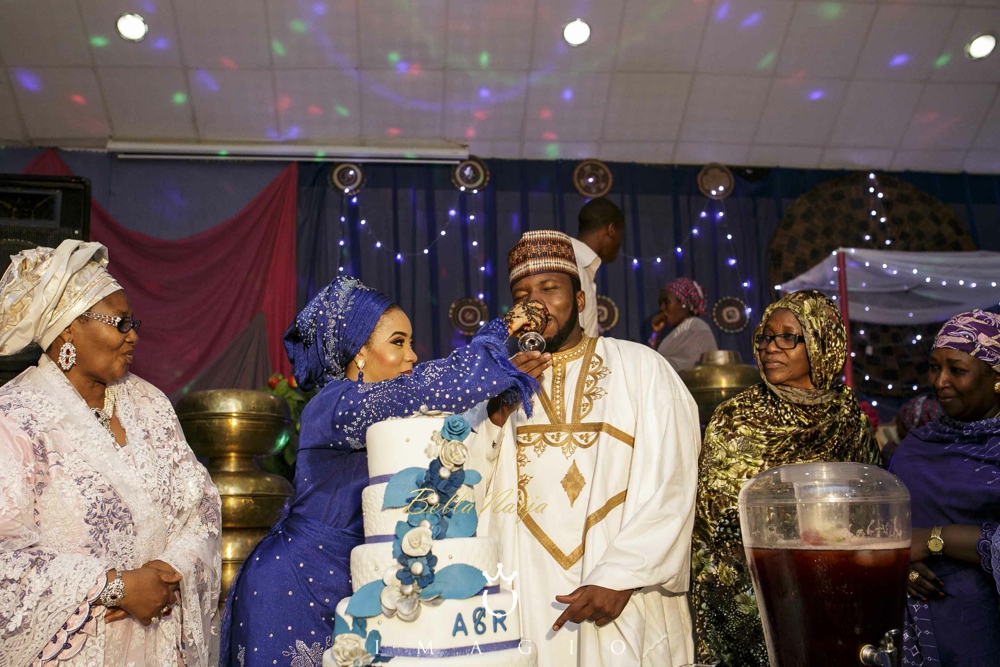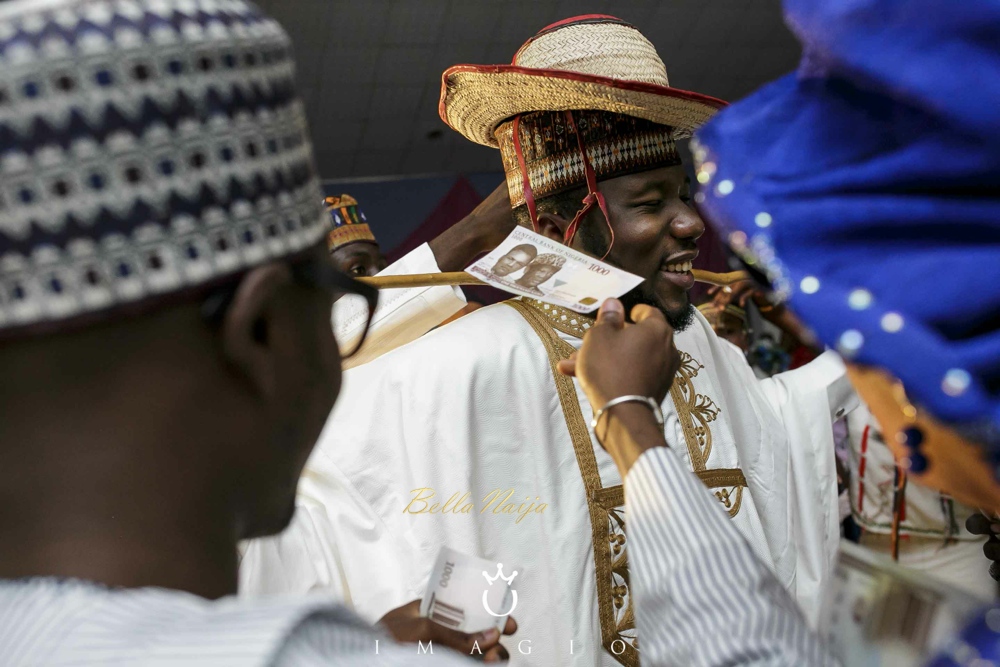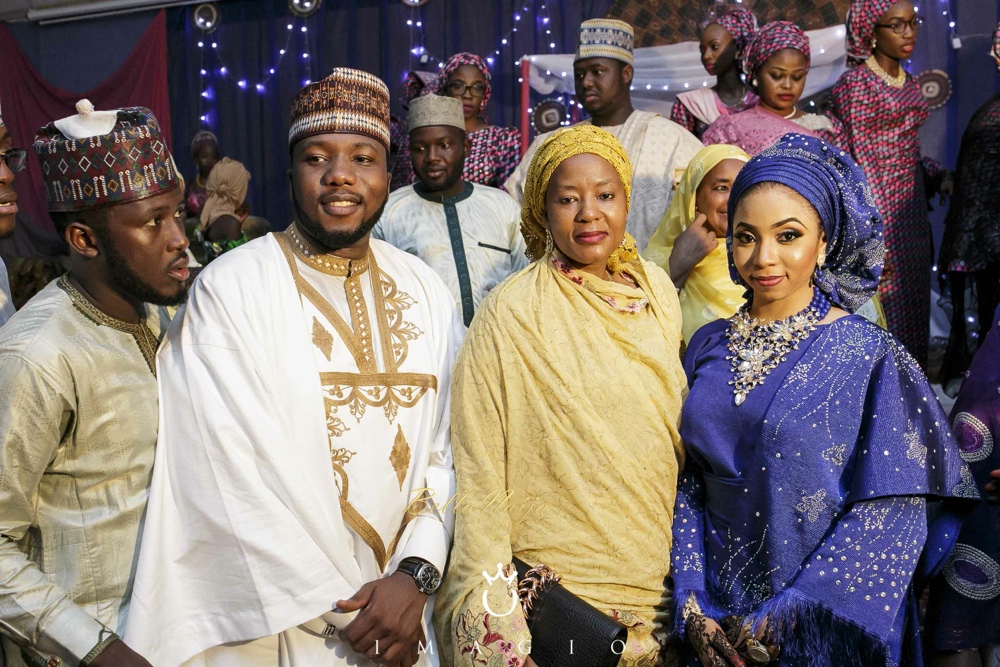 Wedding Dinner | Photos by Atilary Photography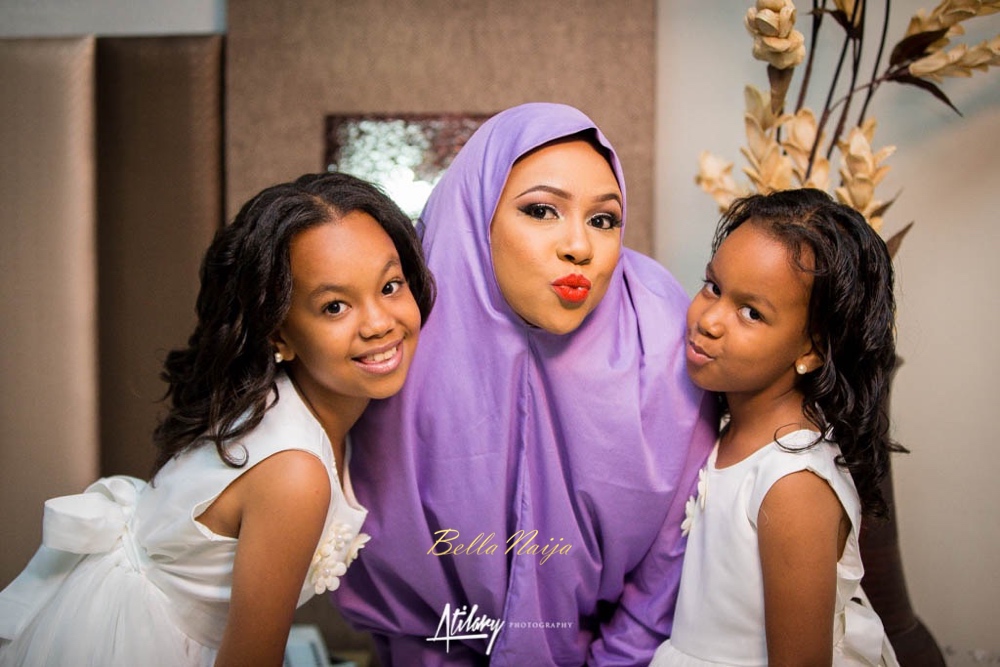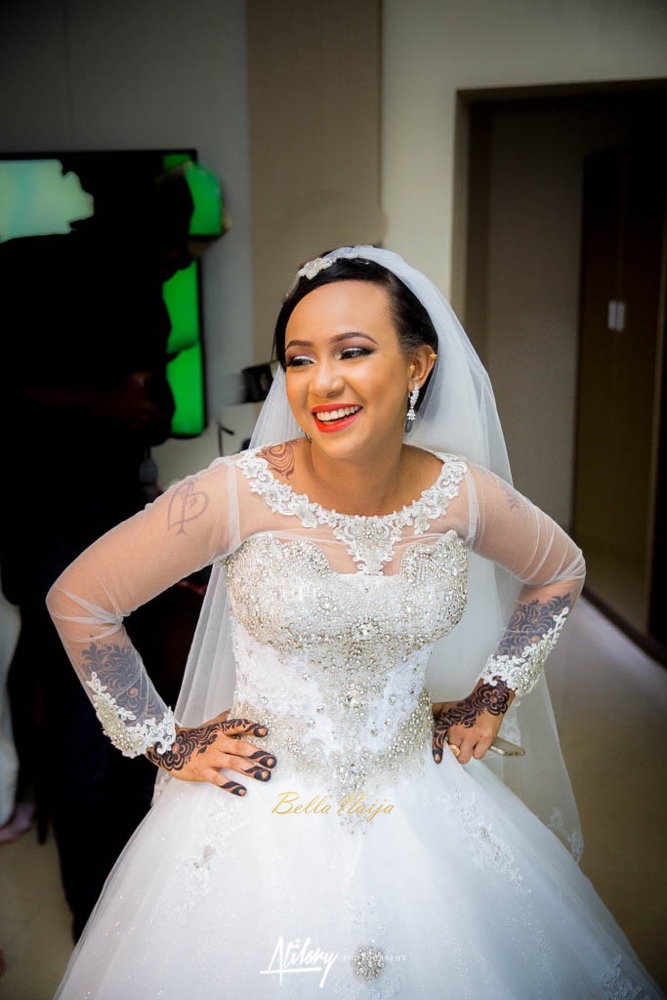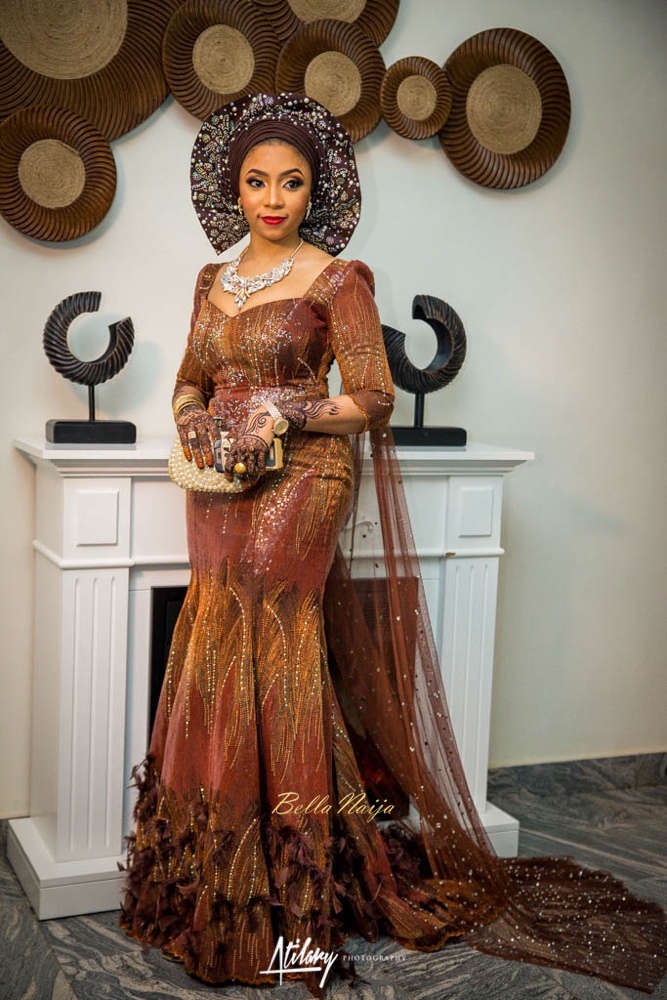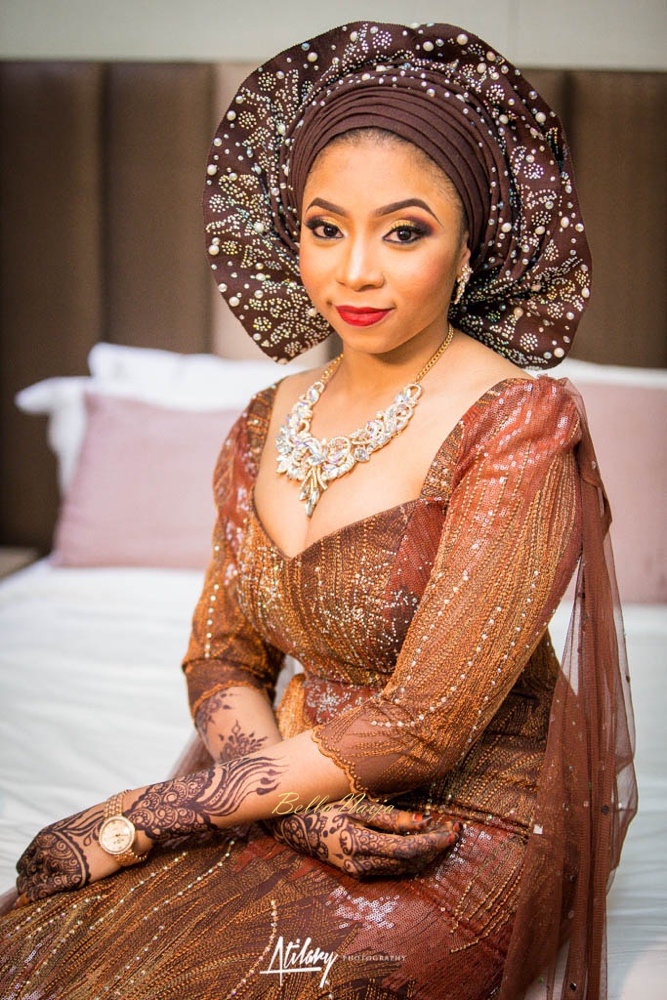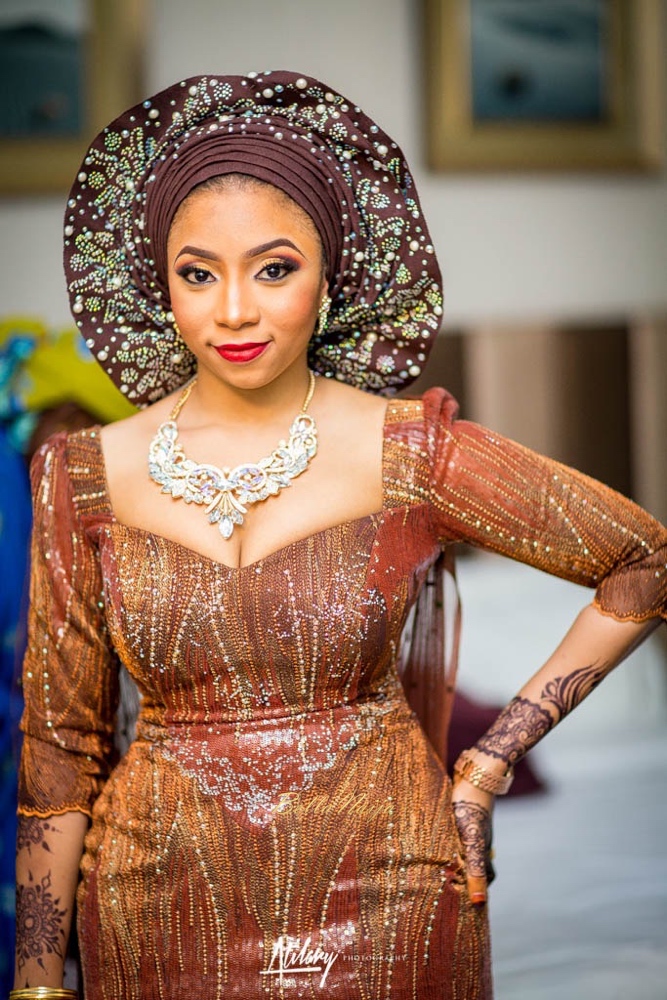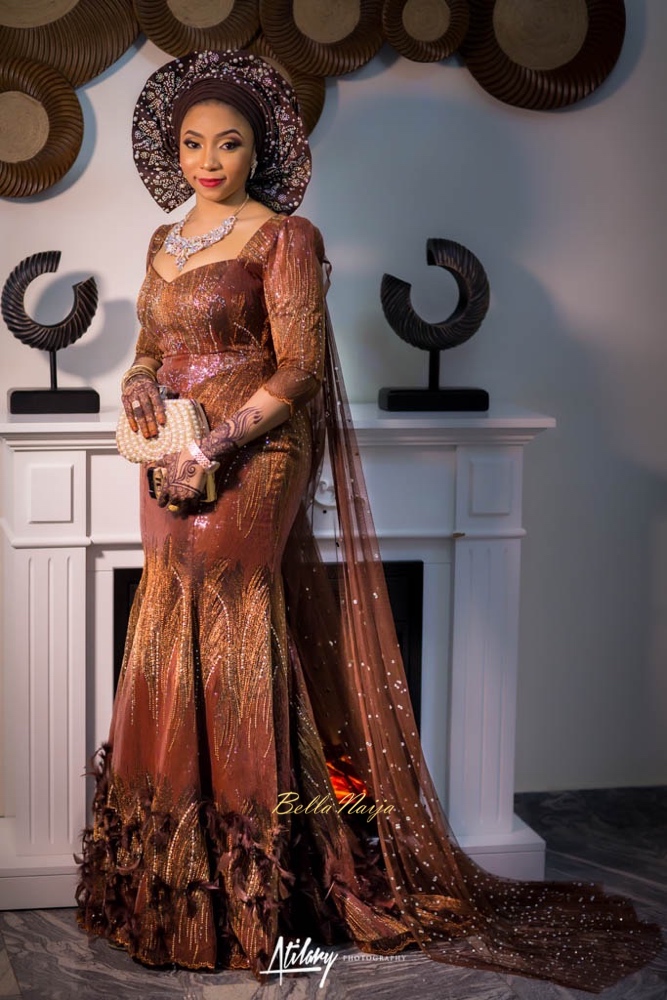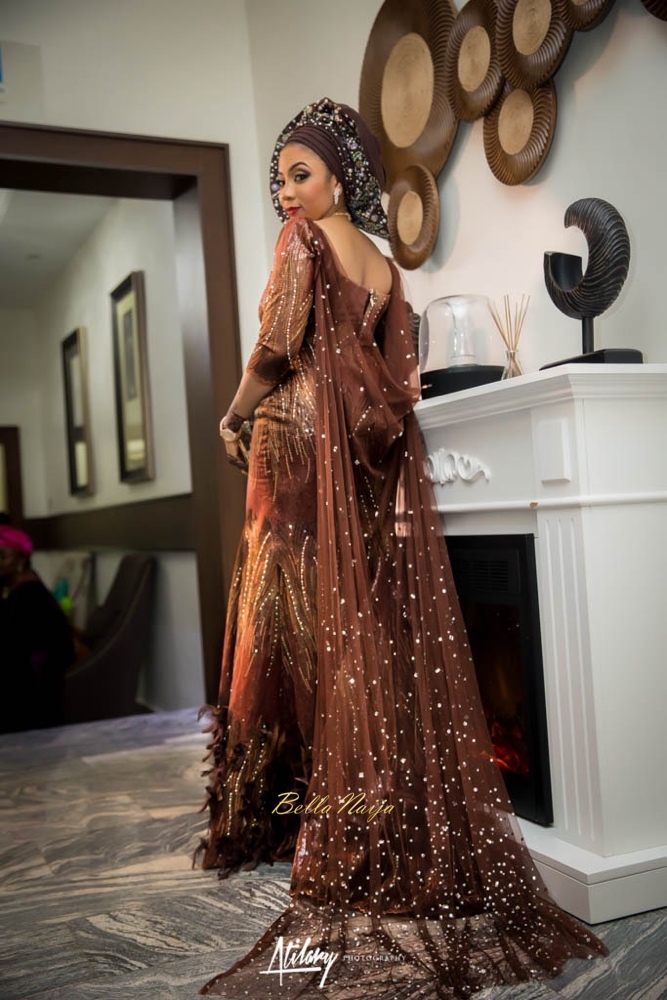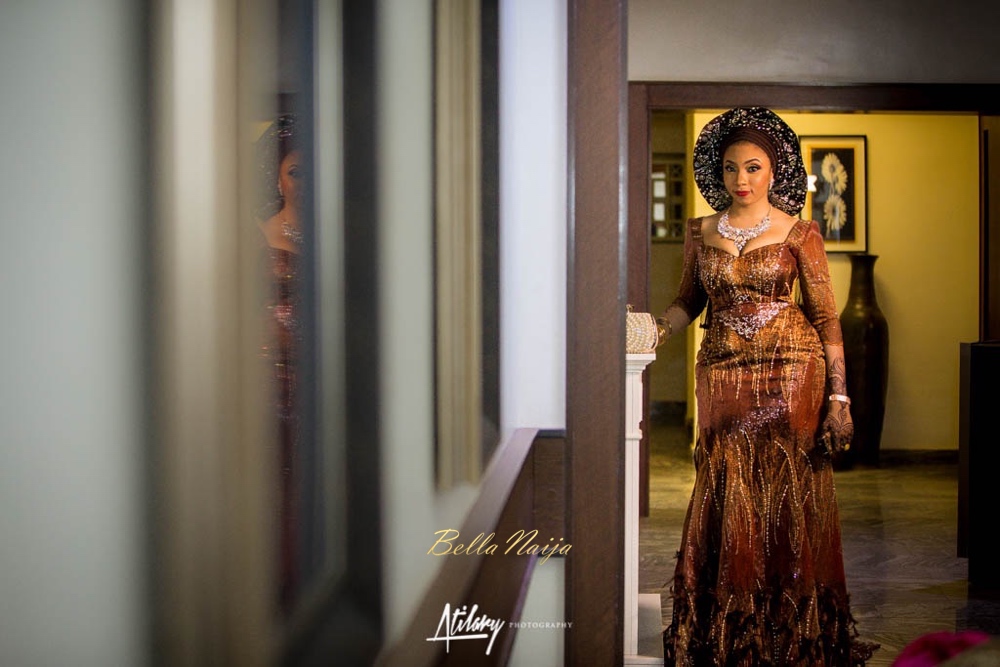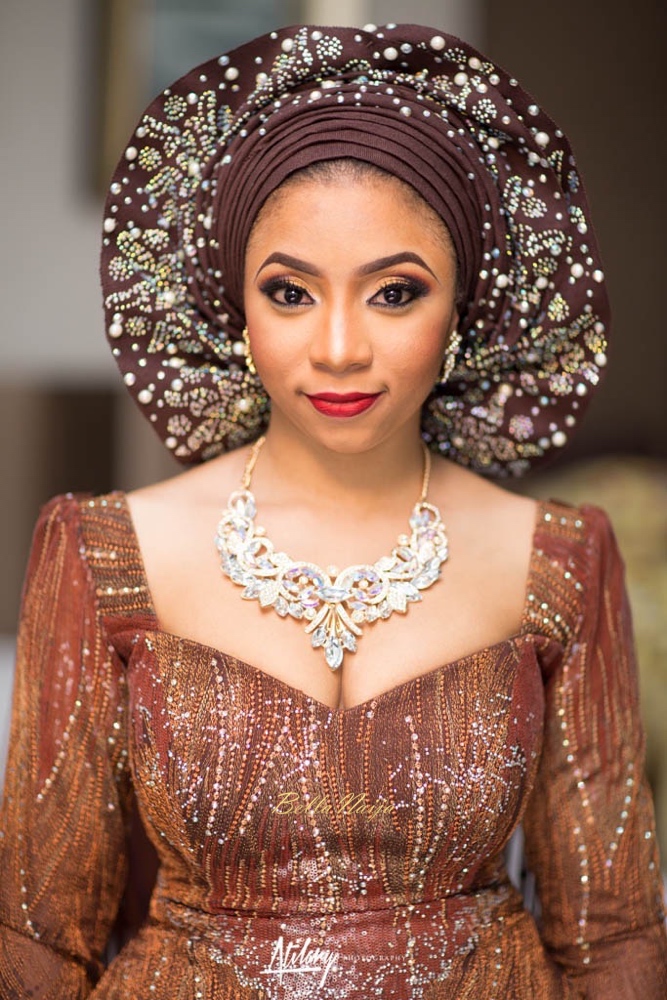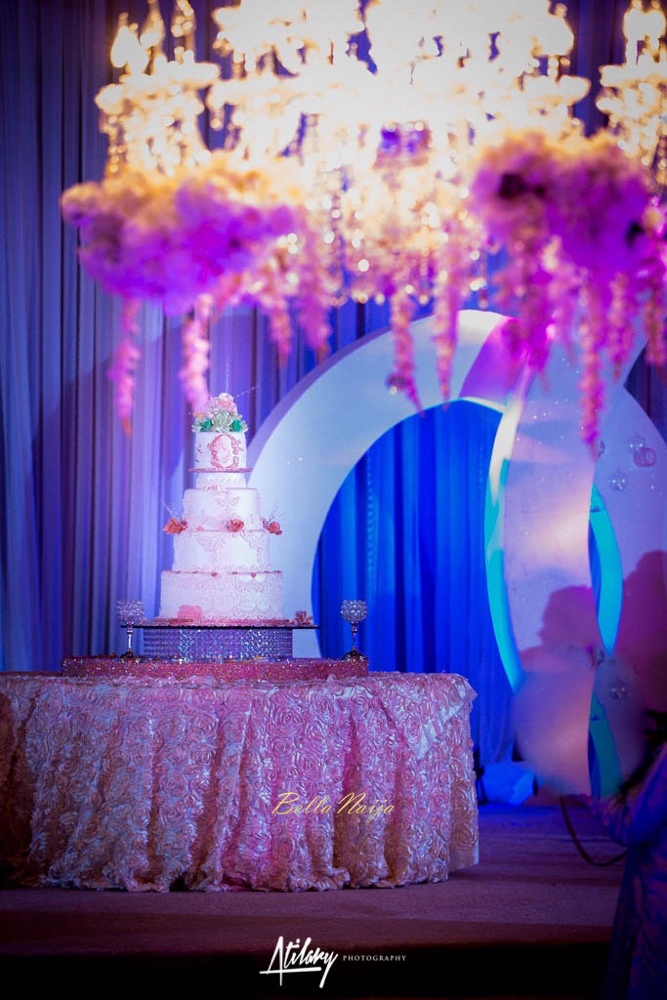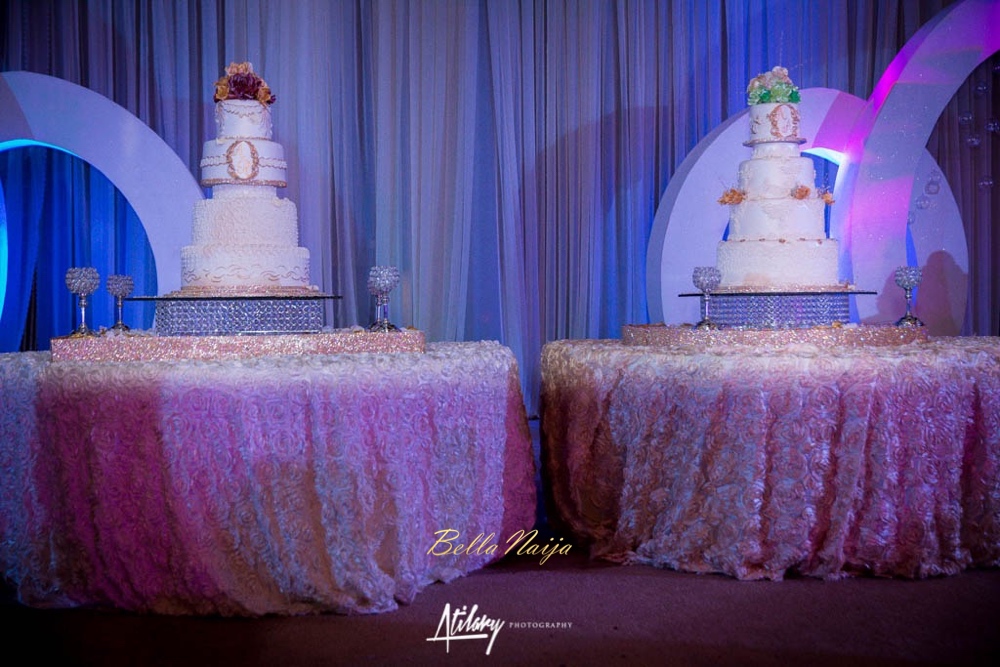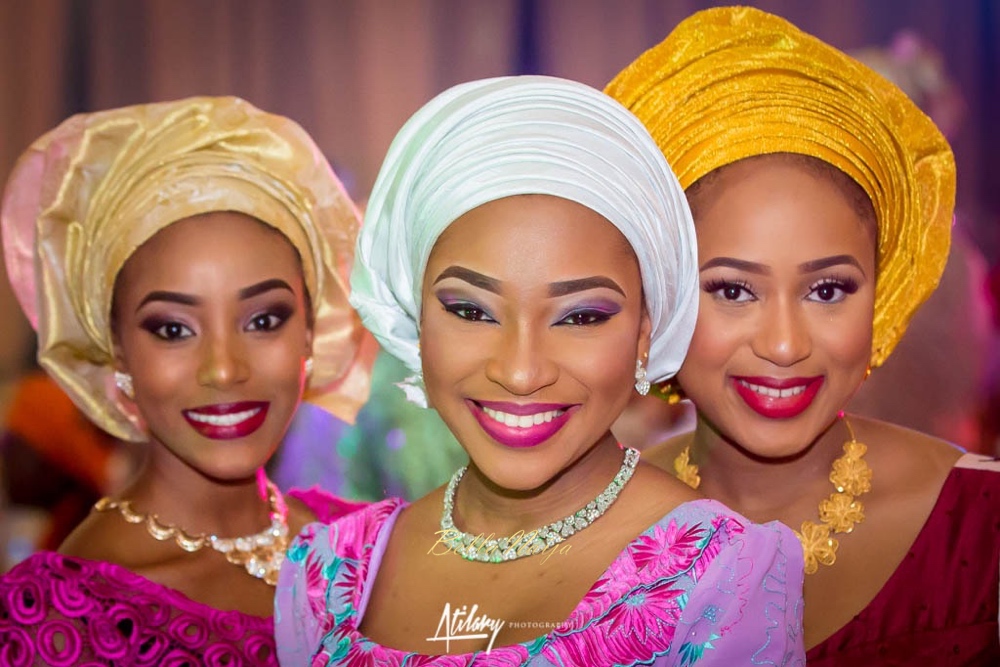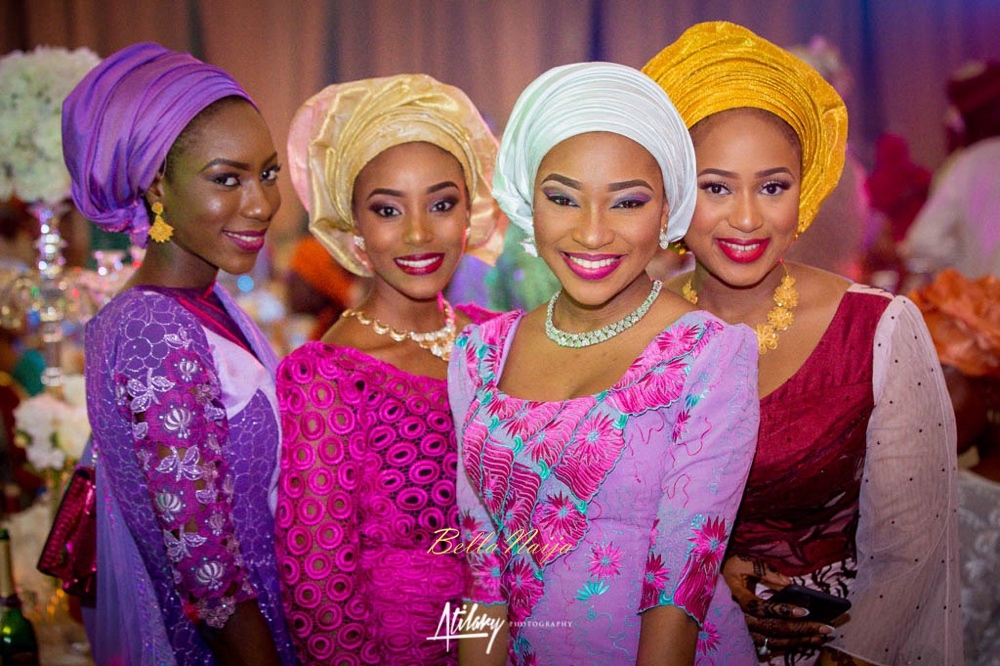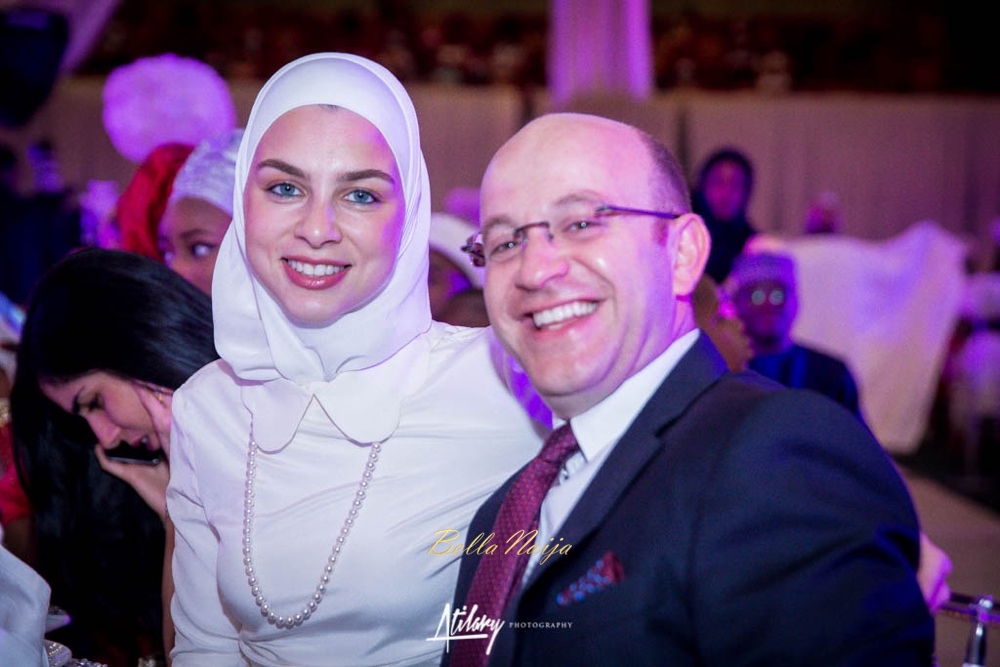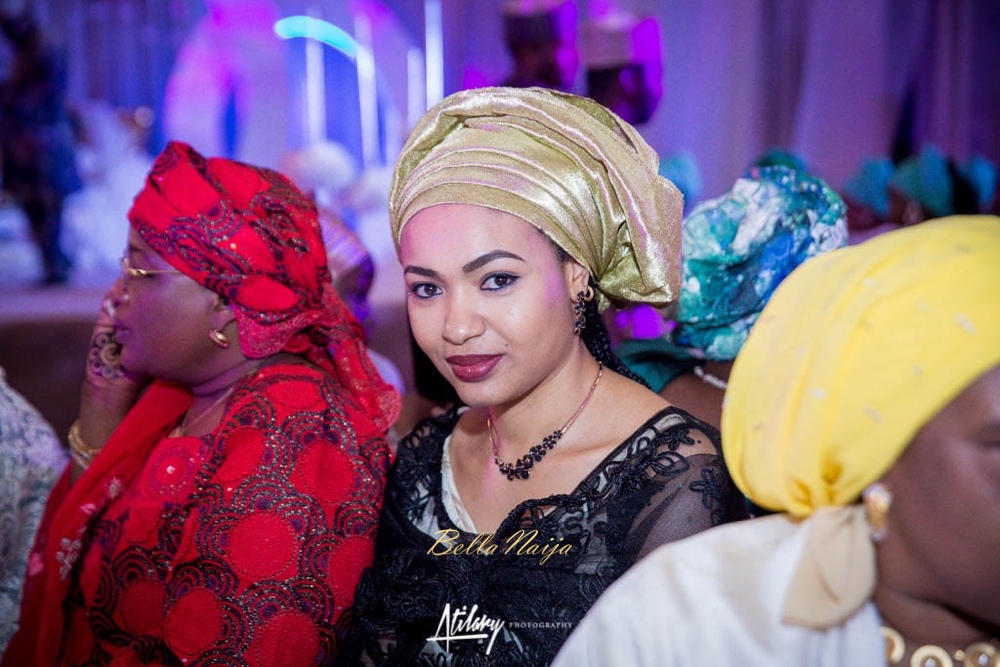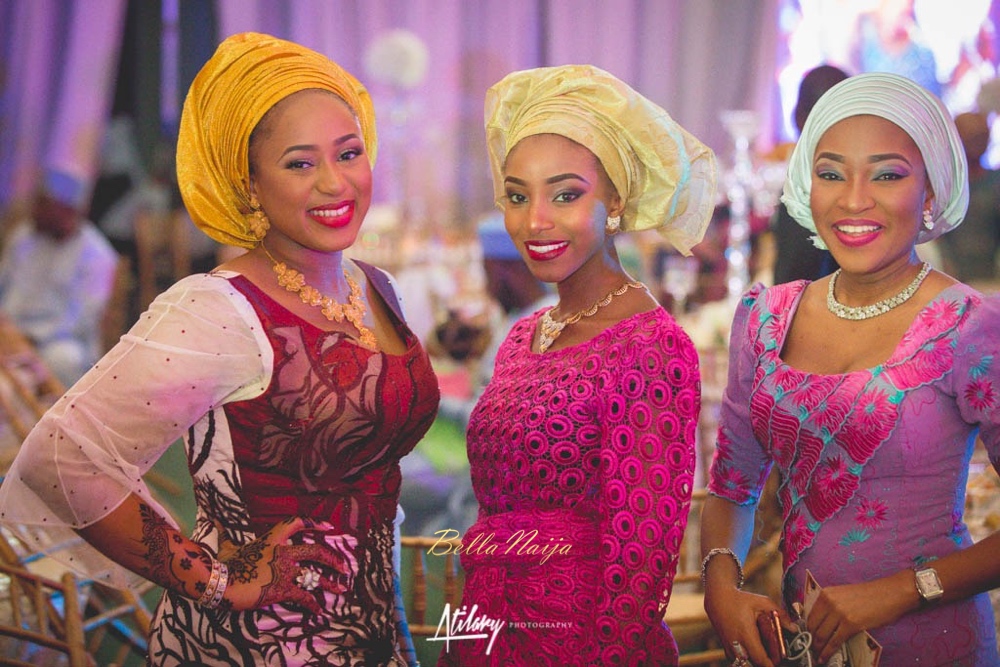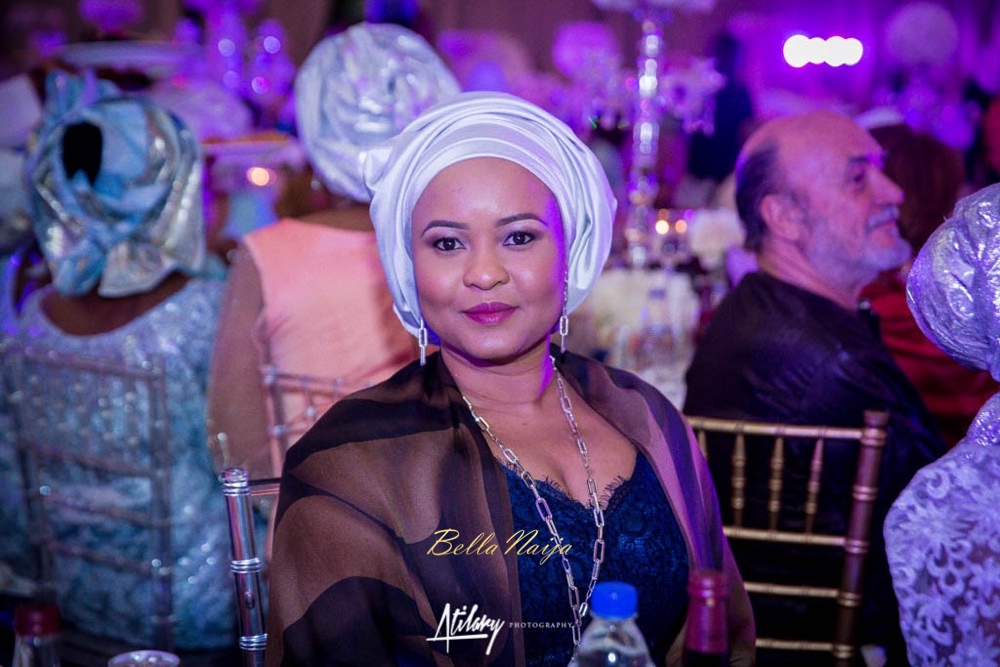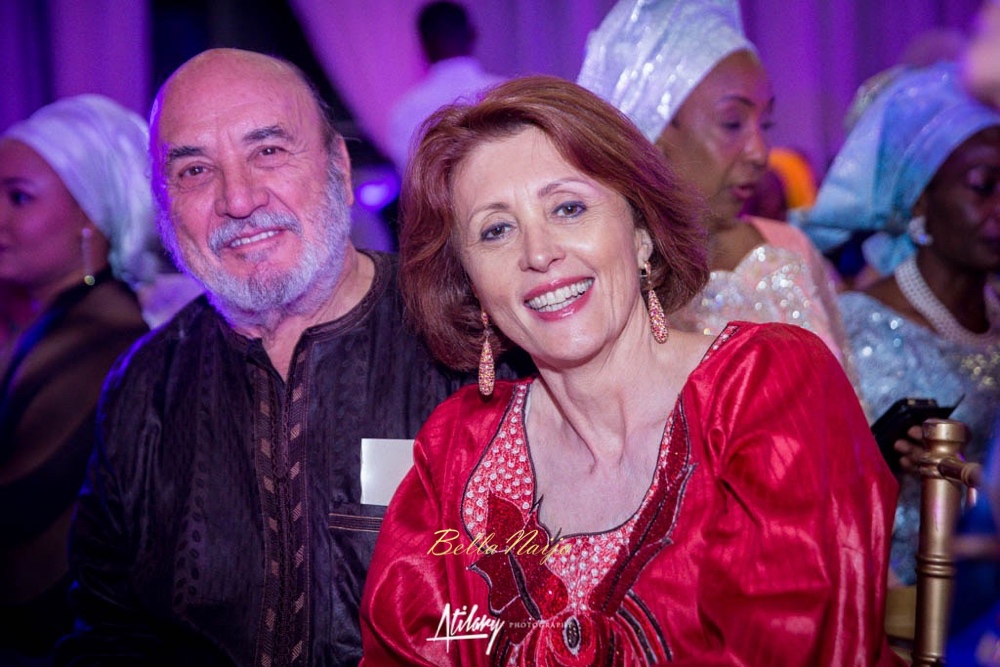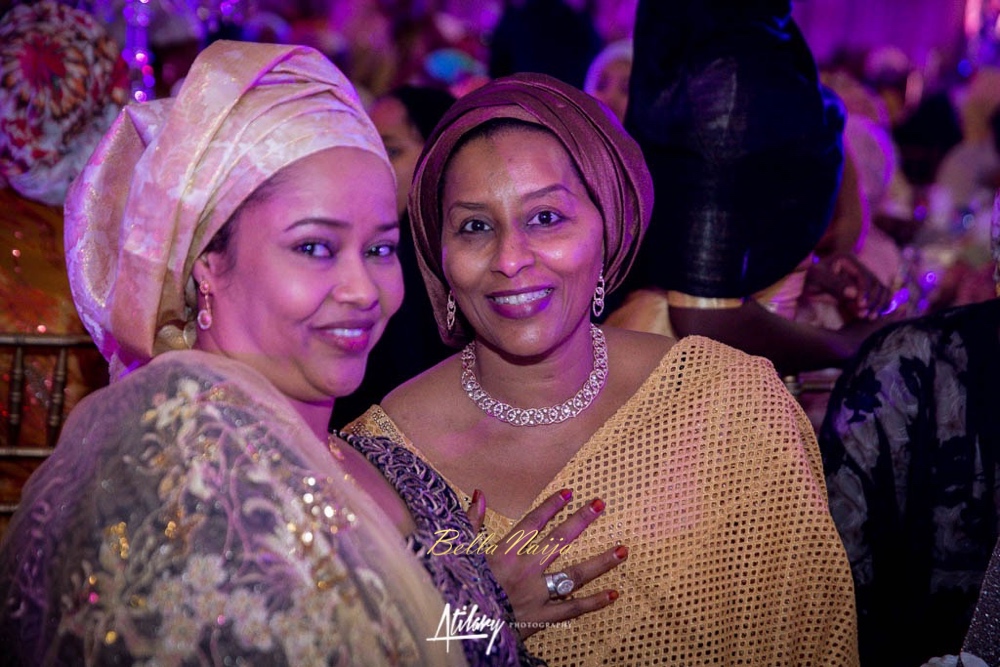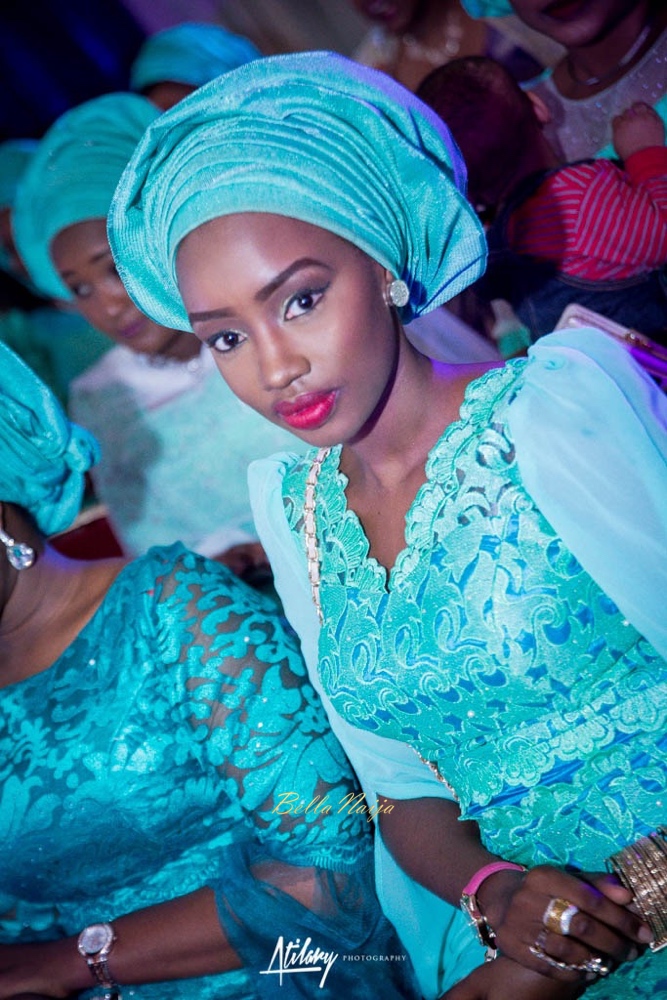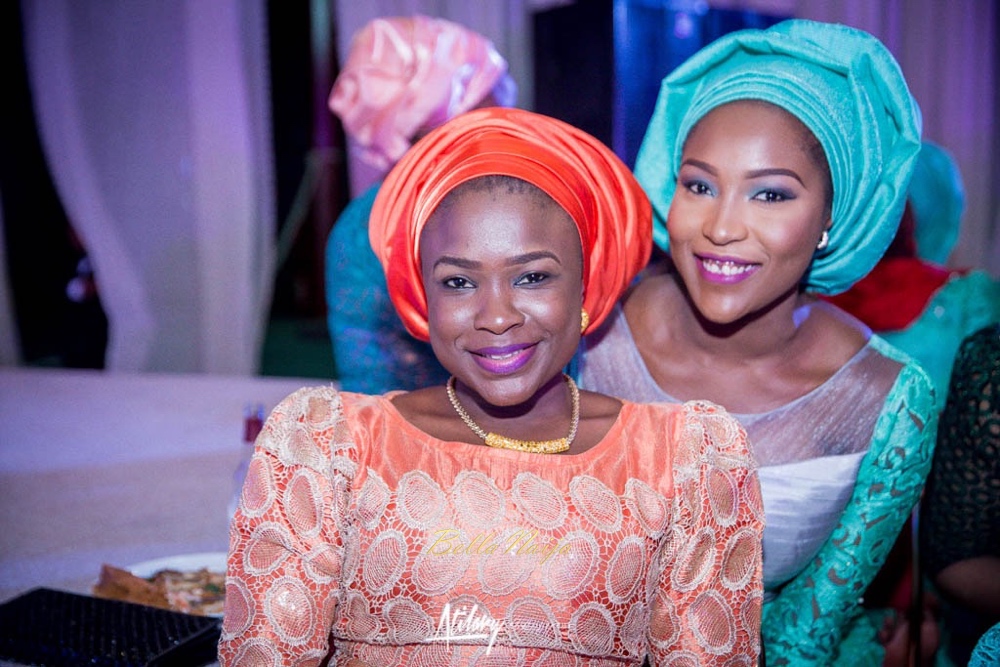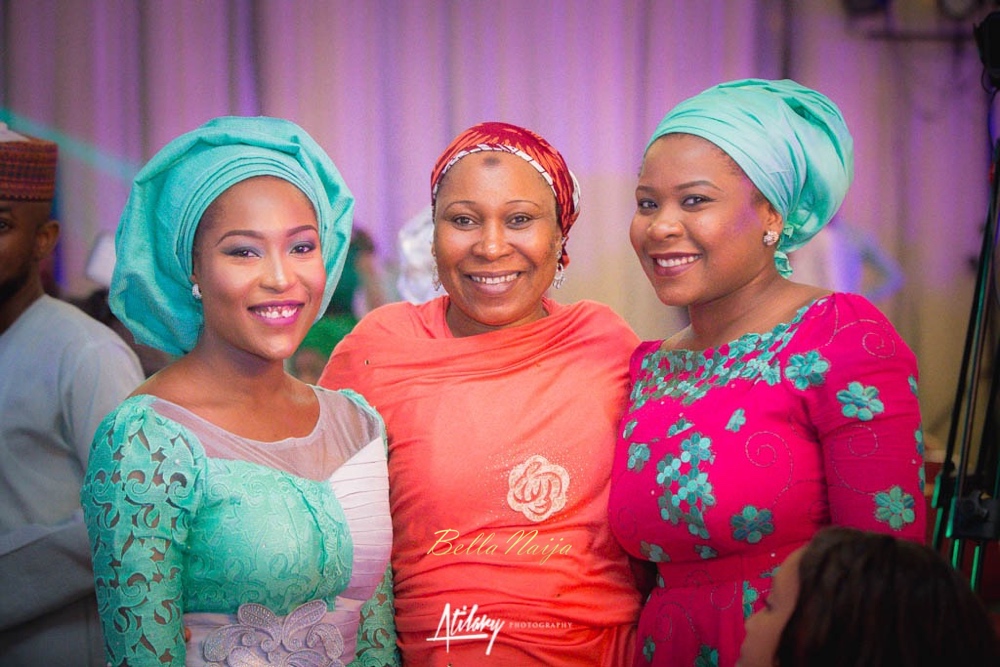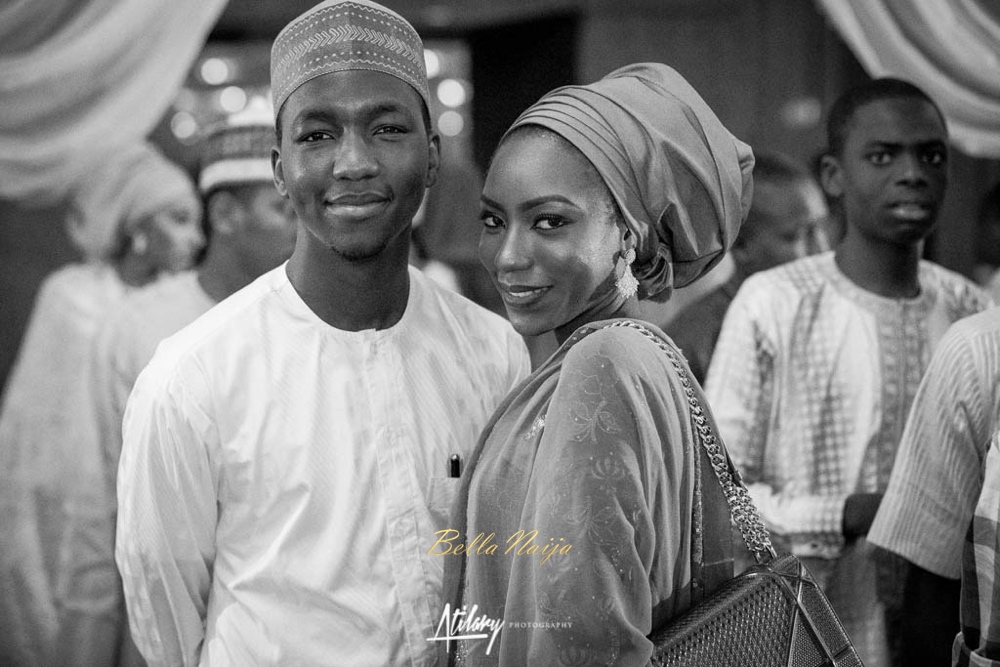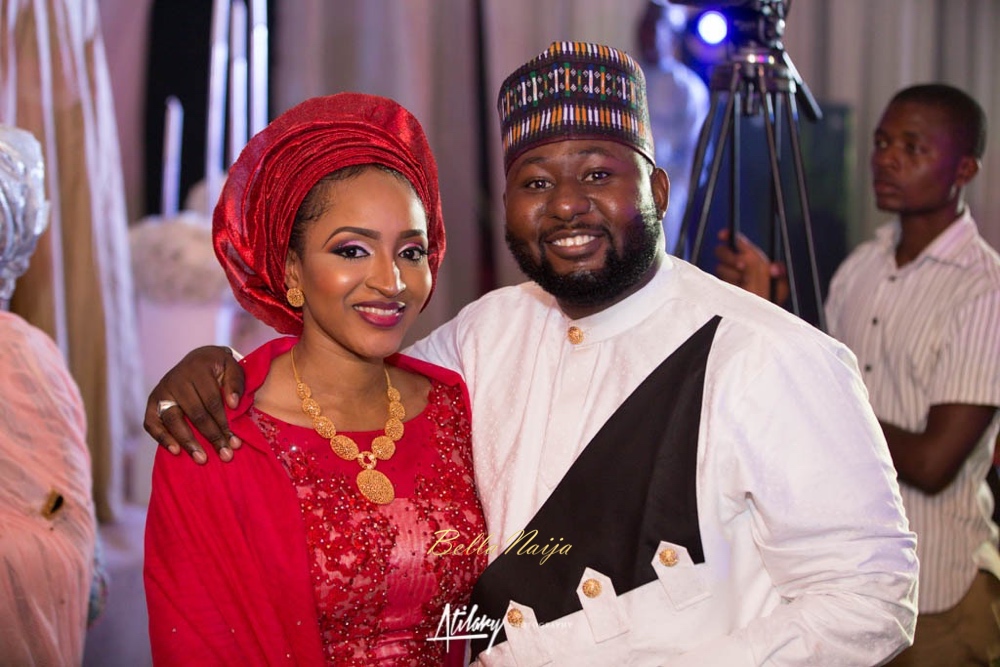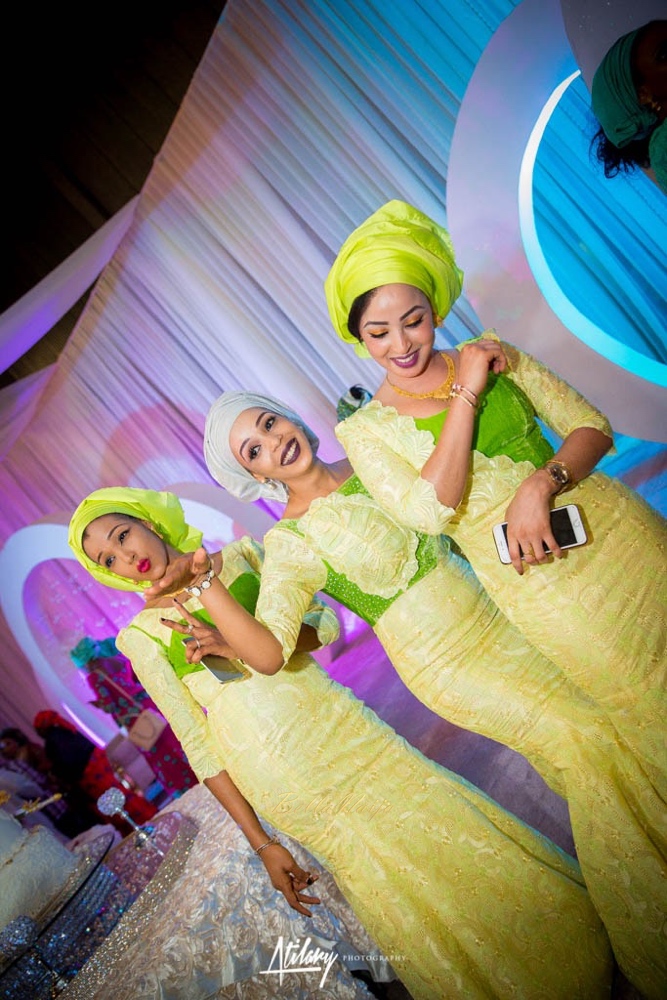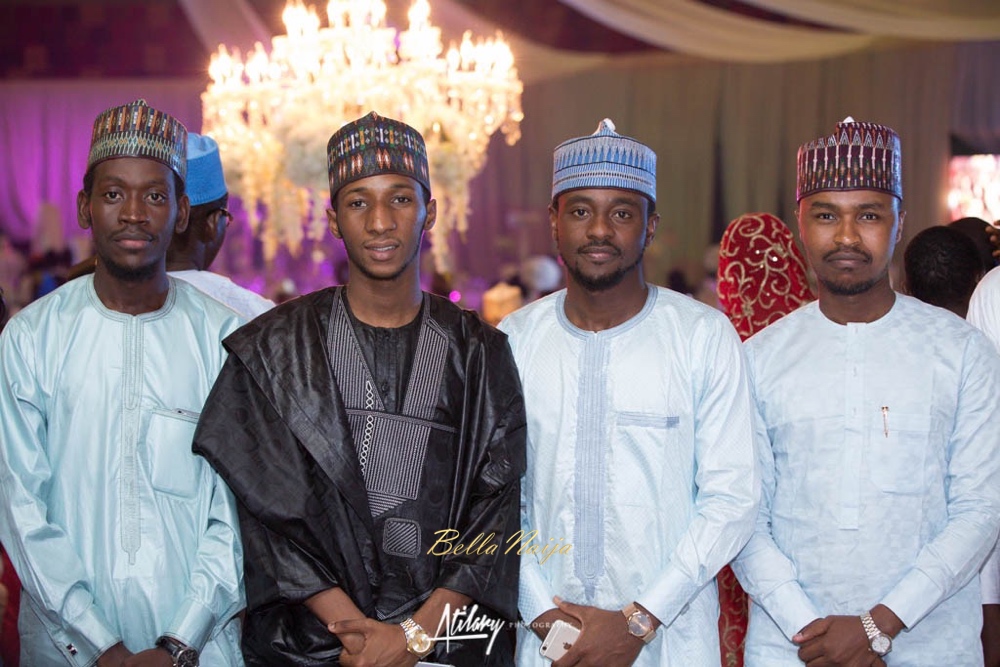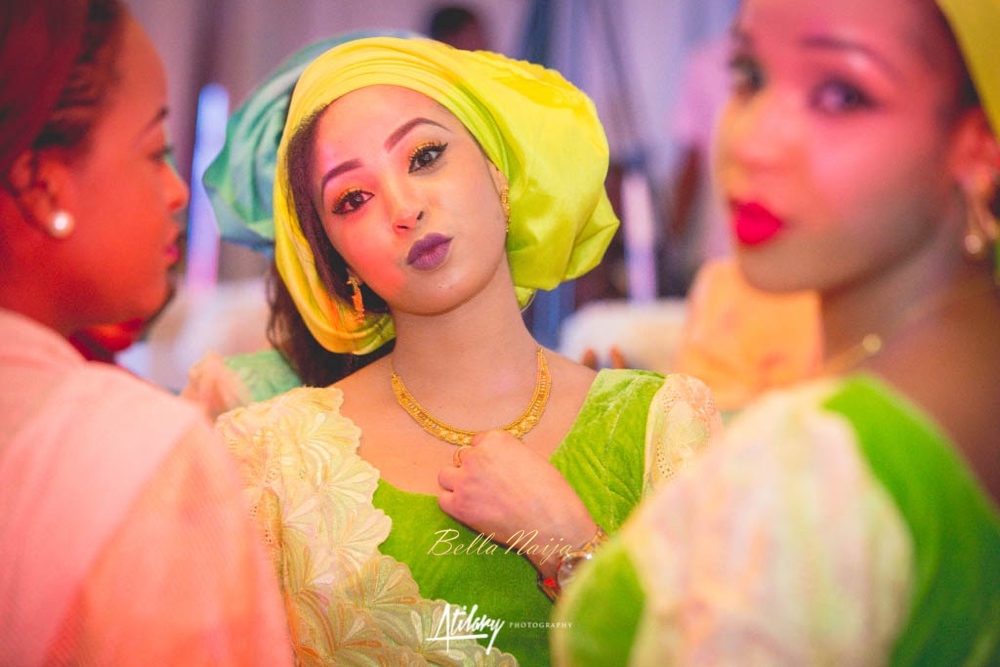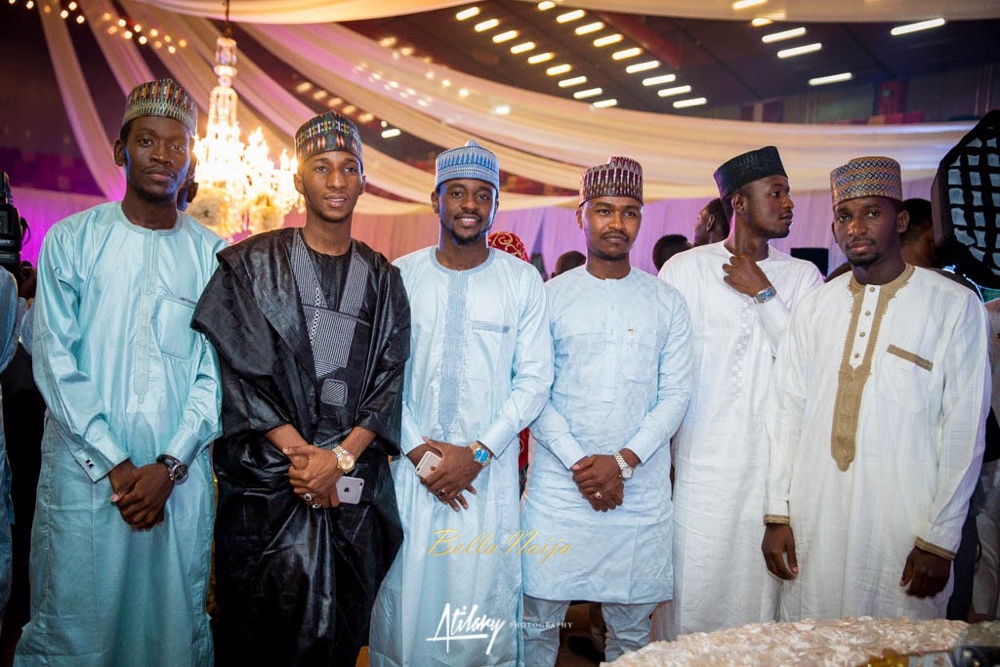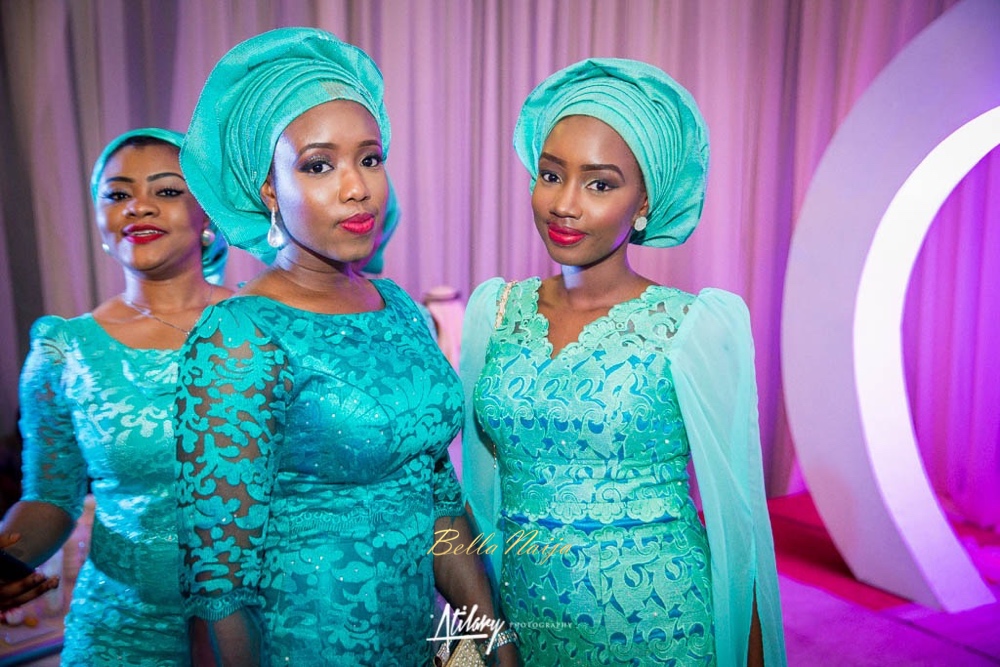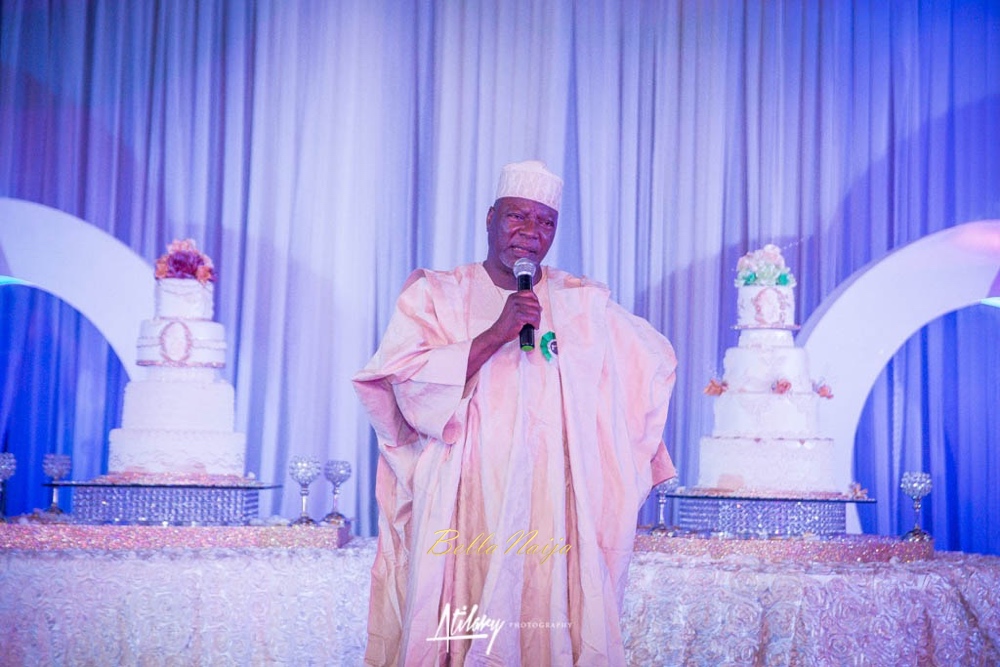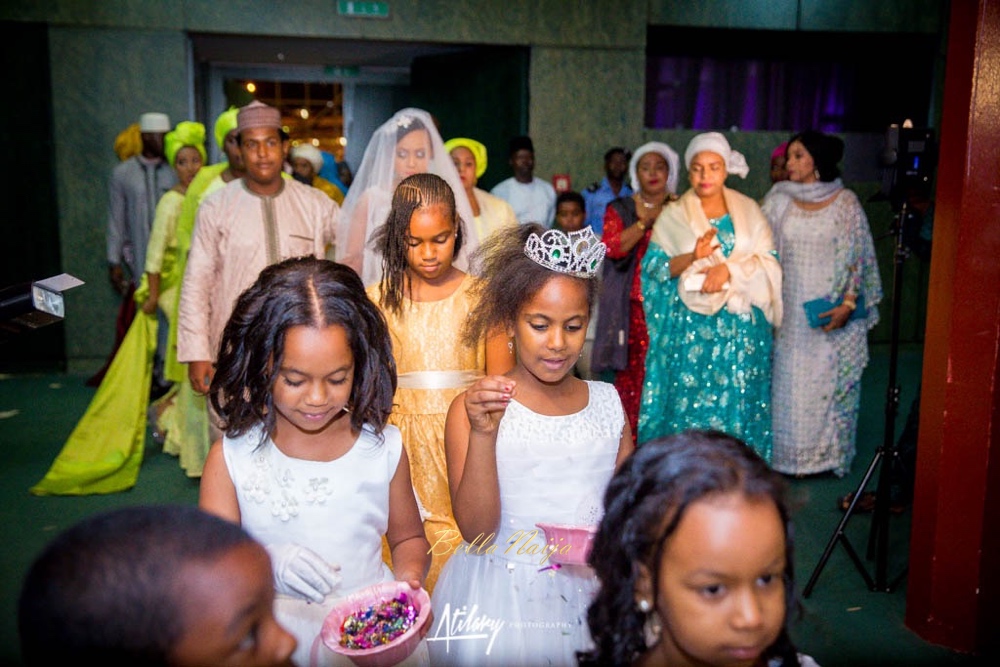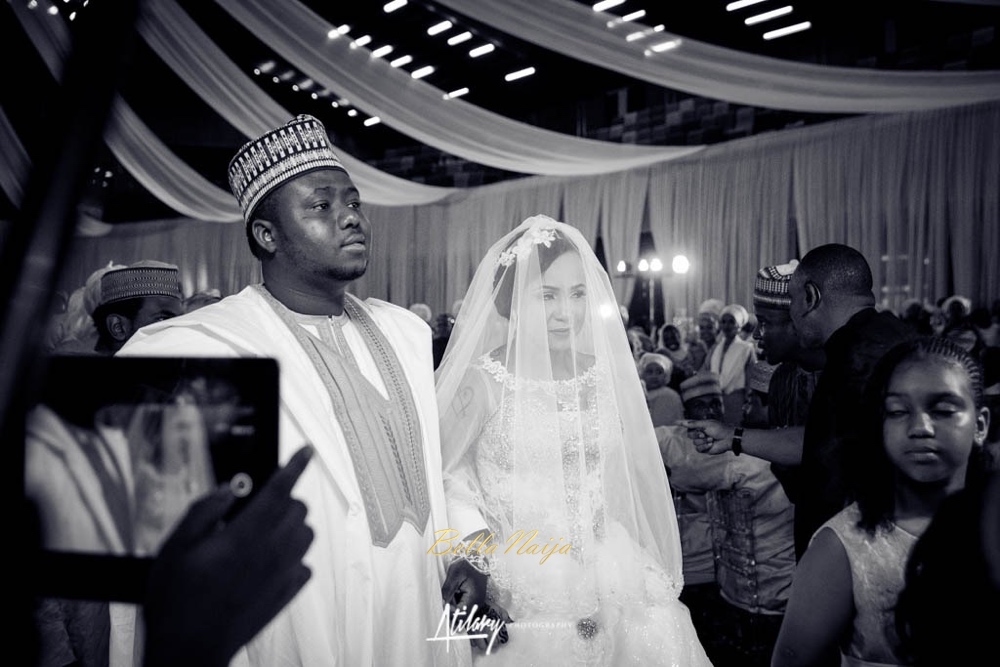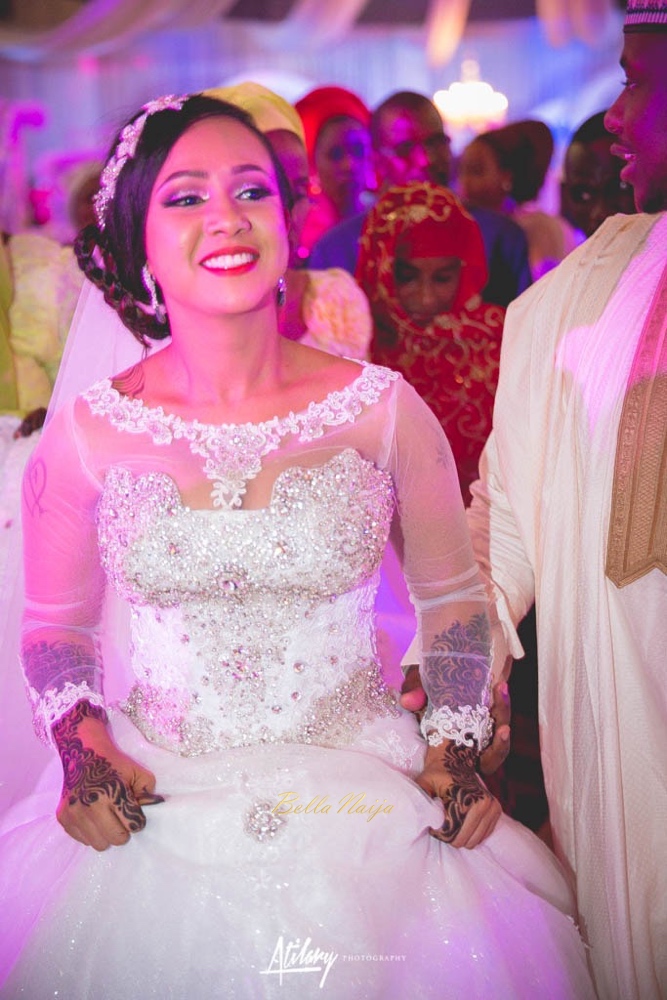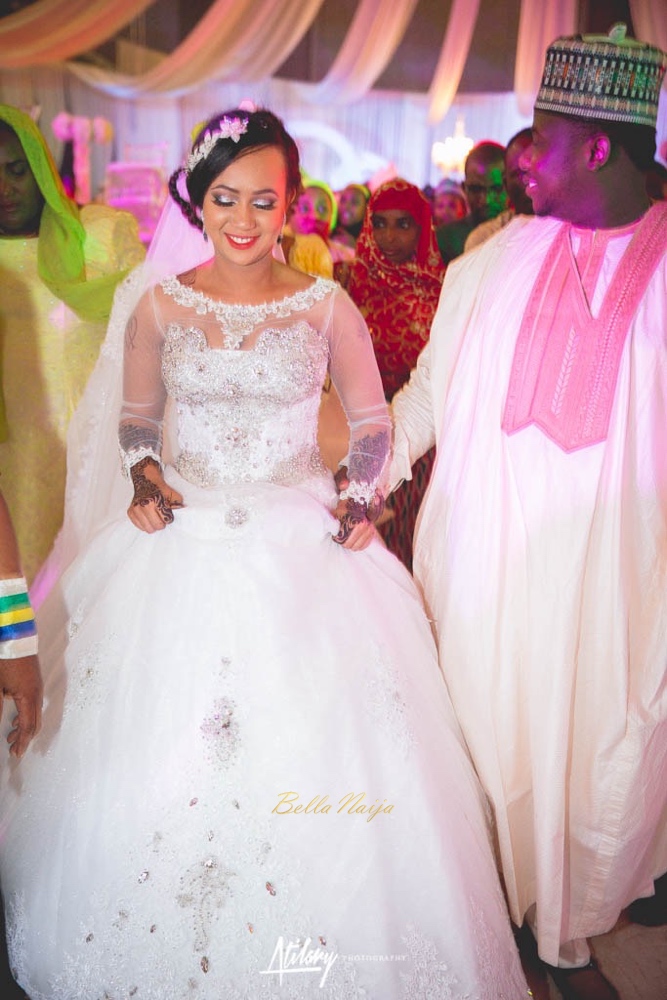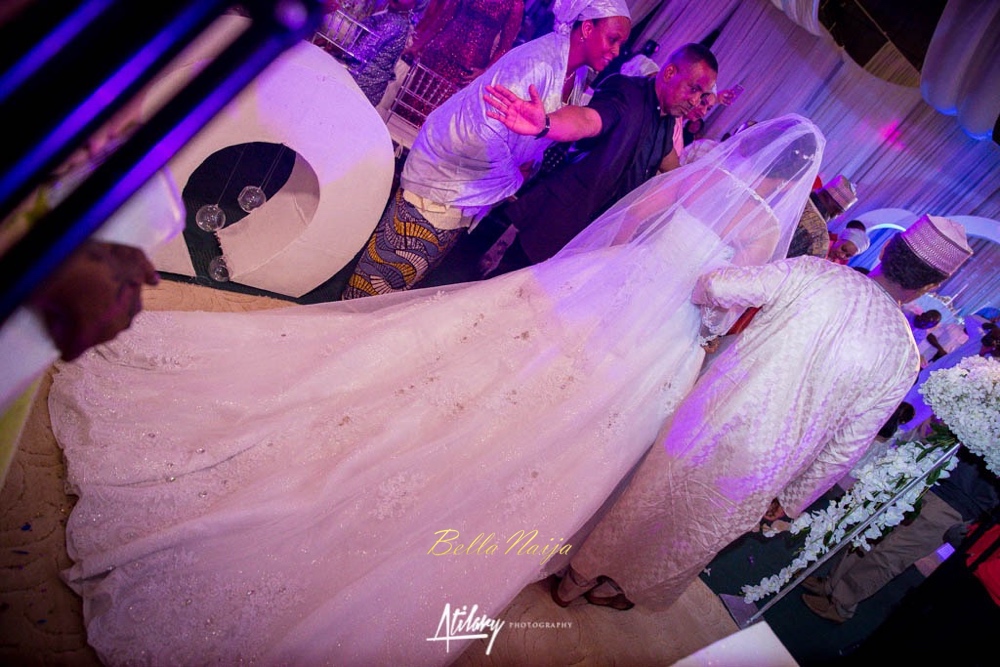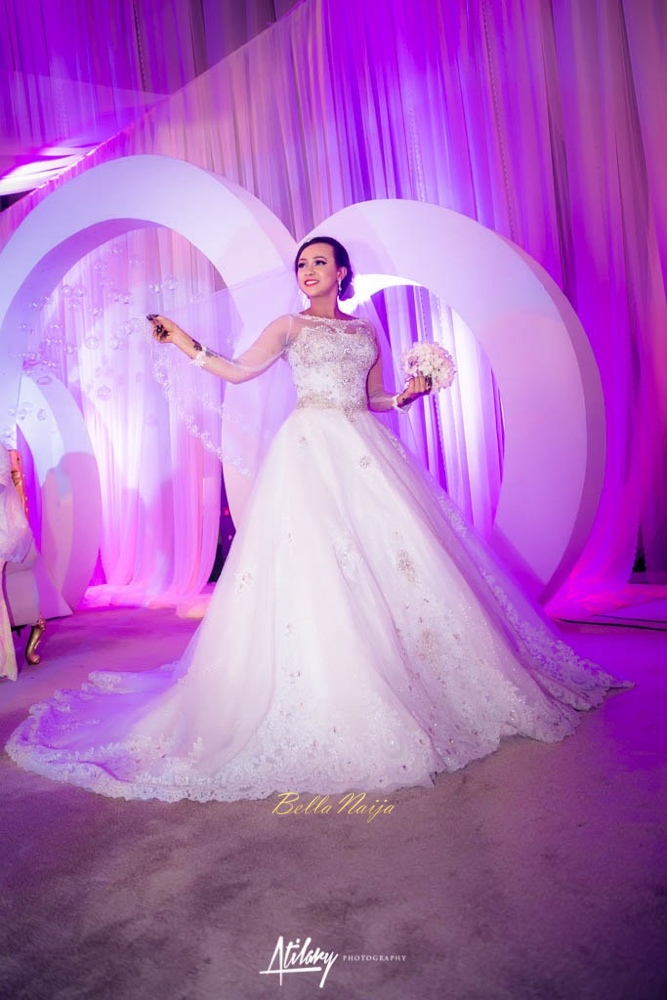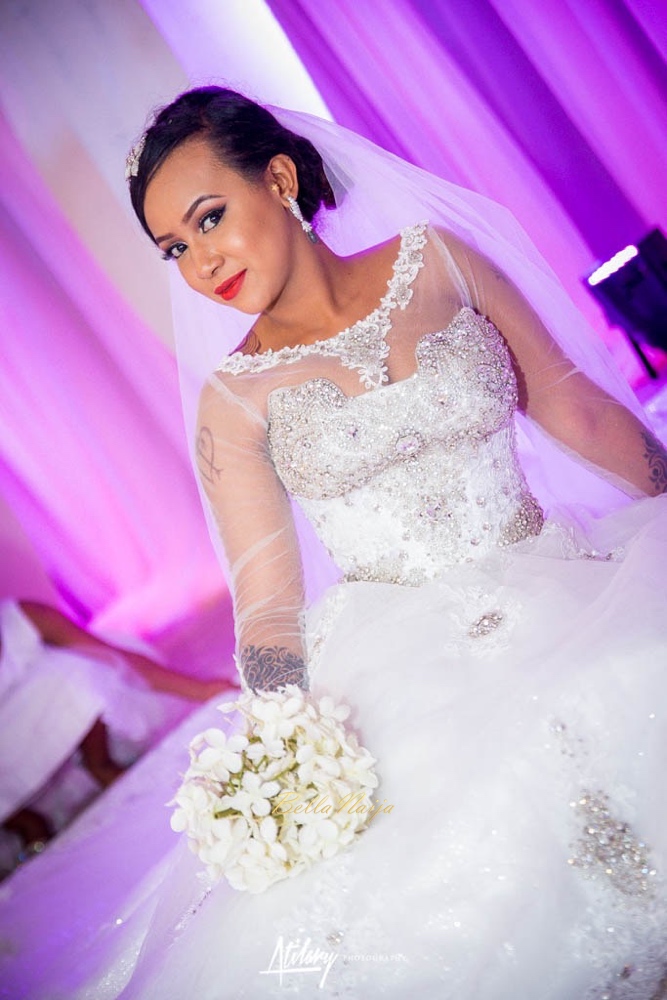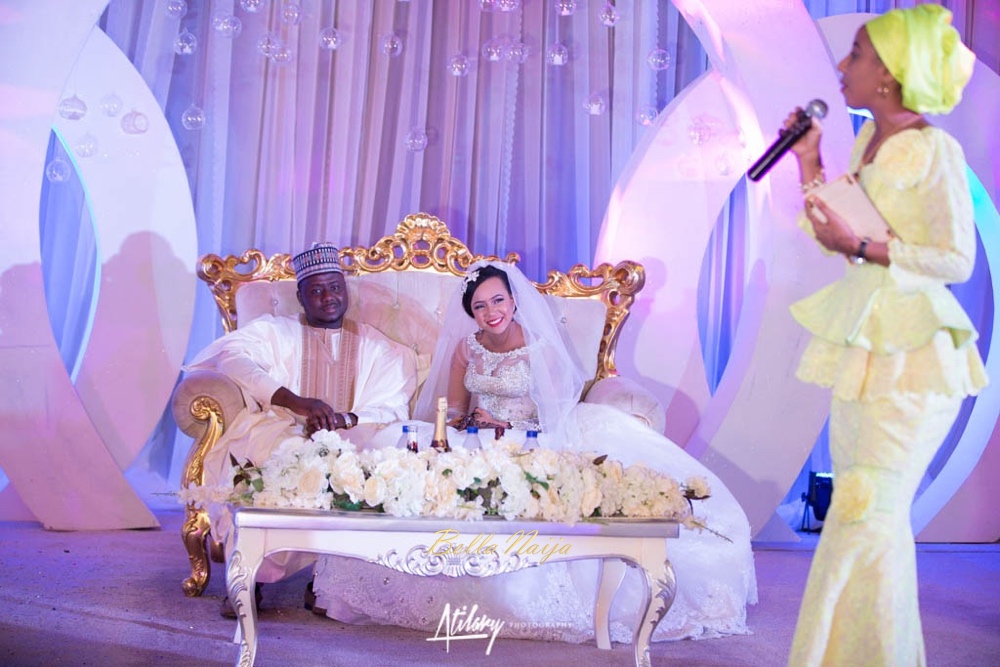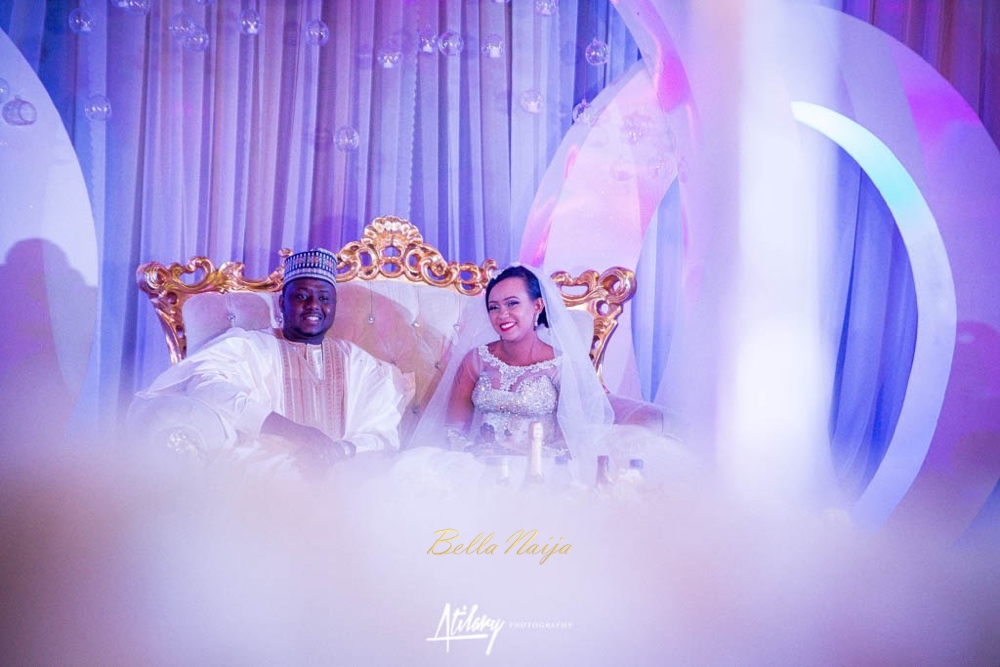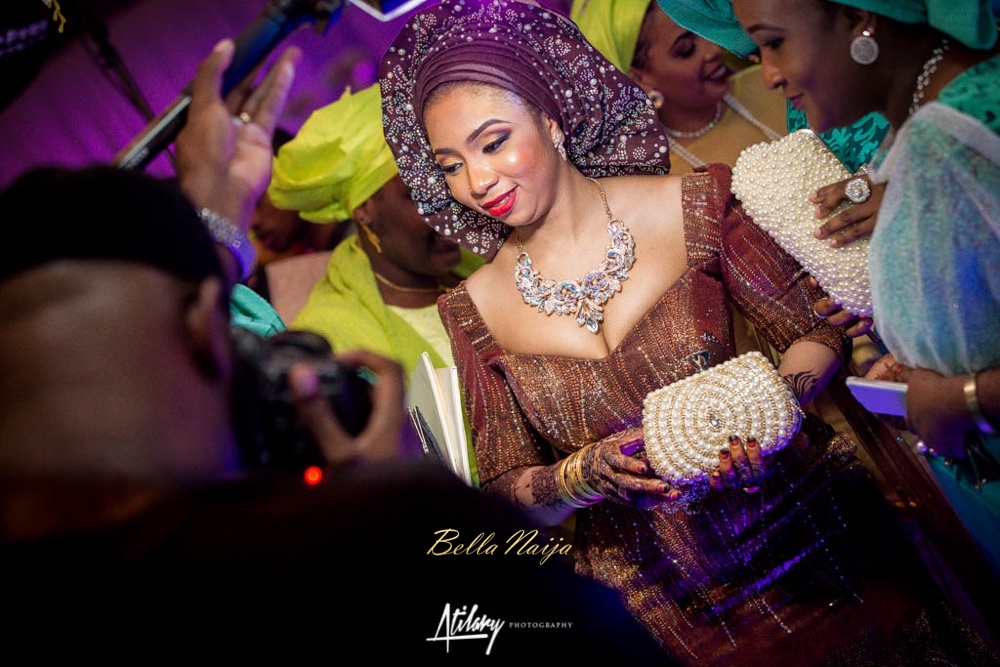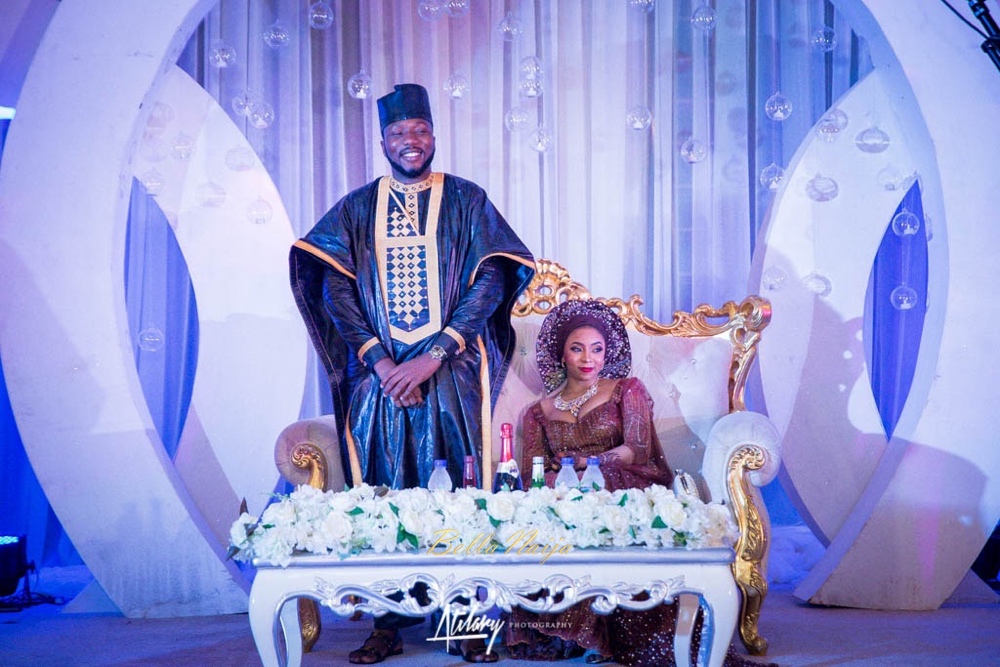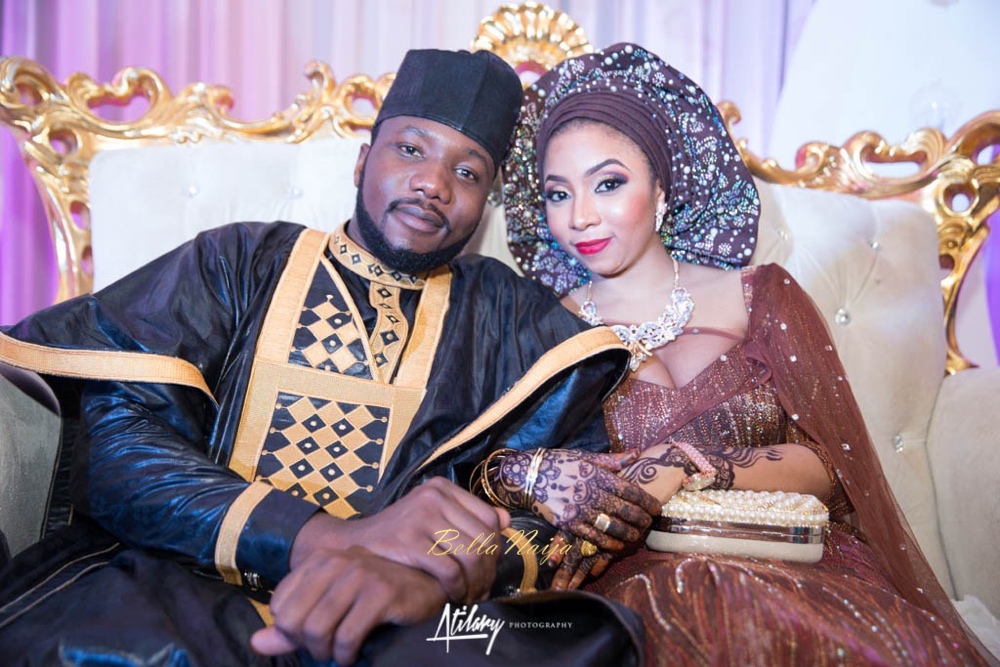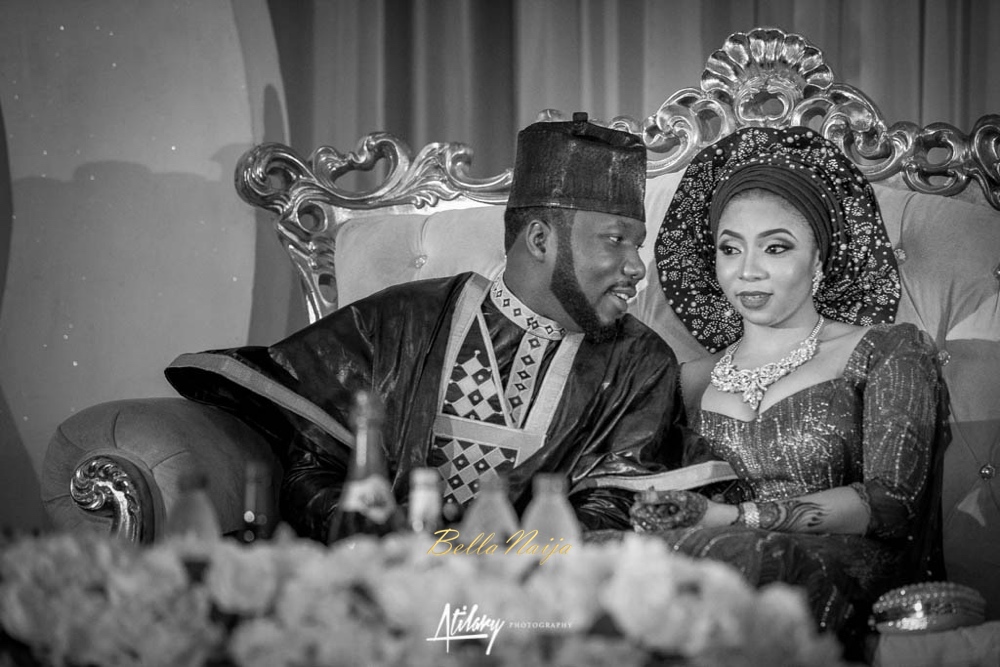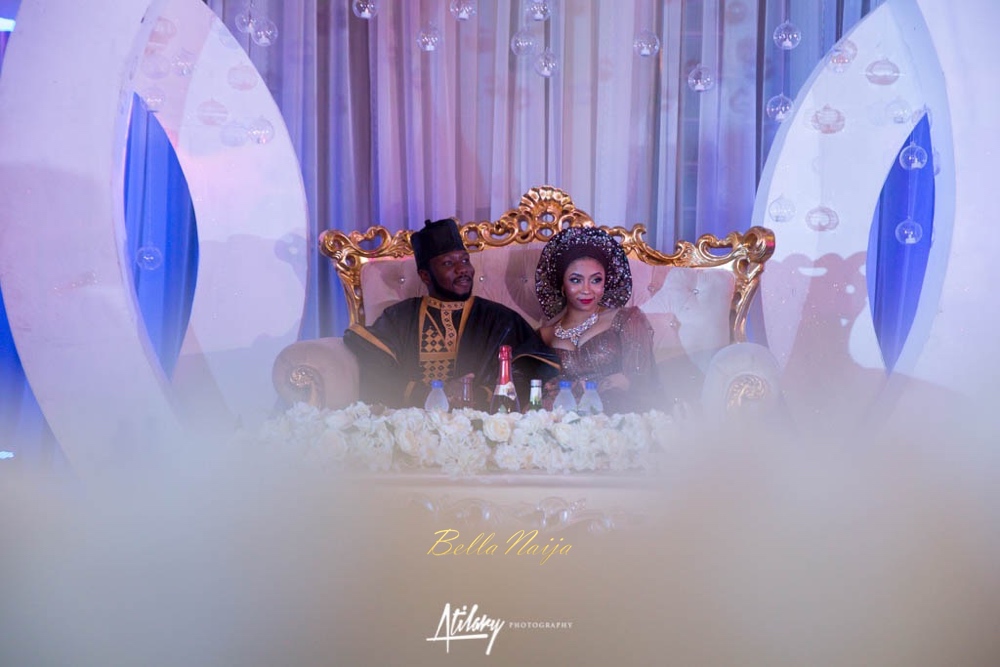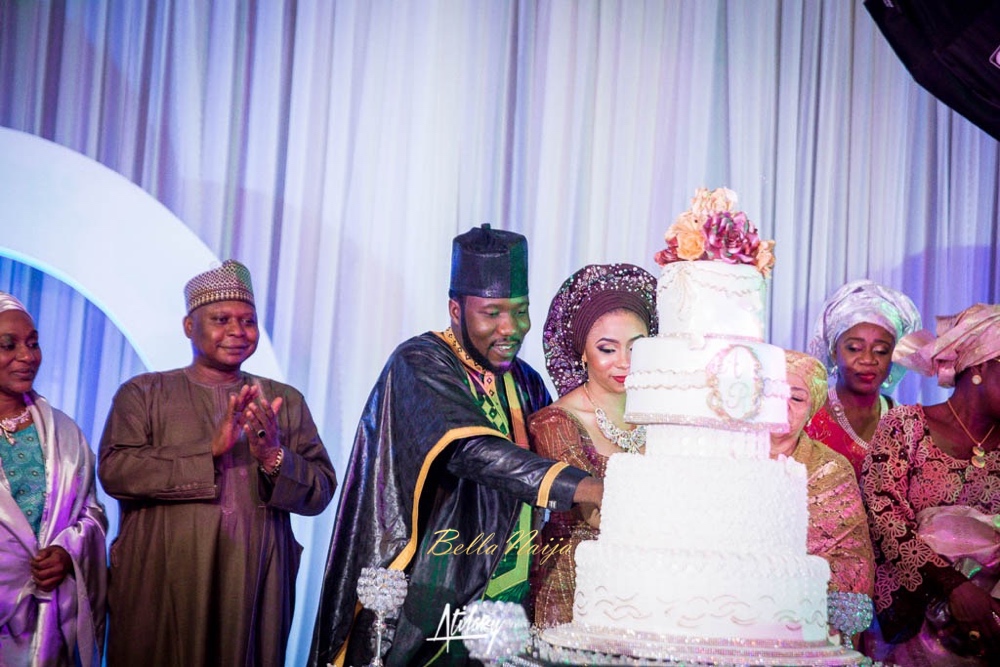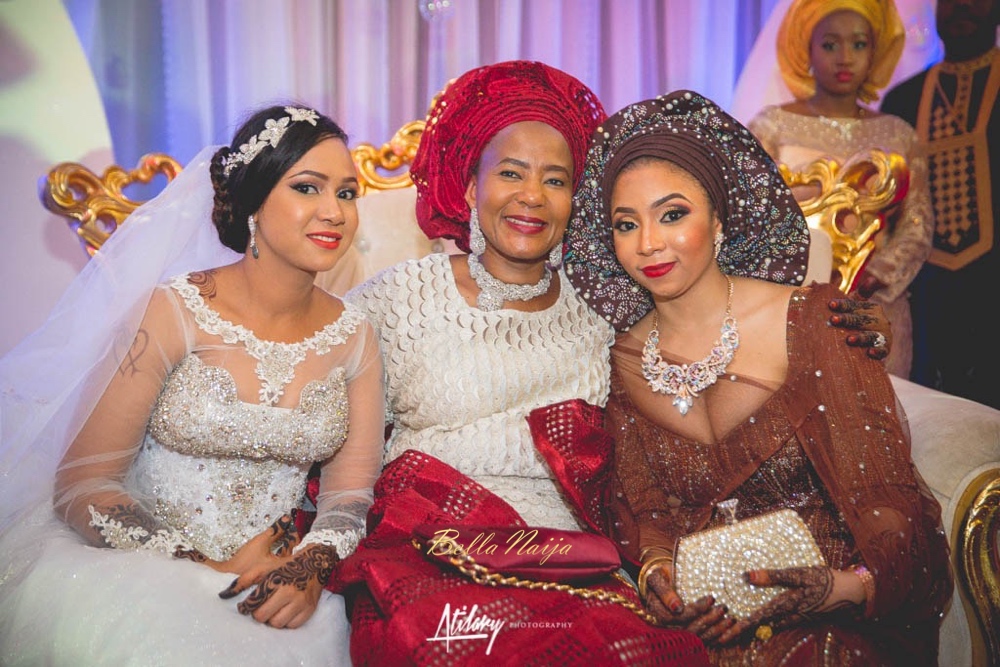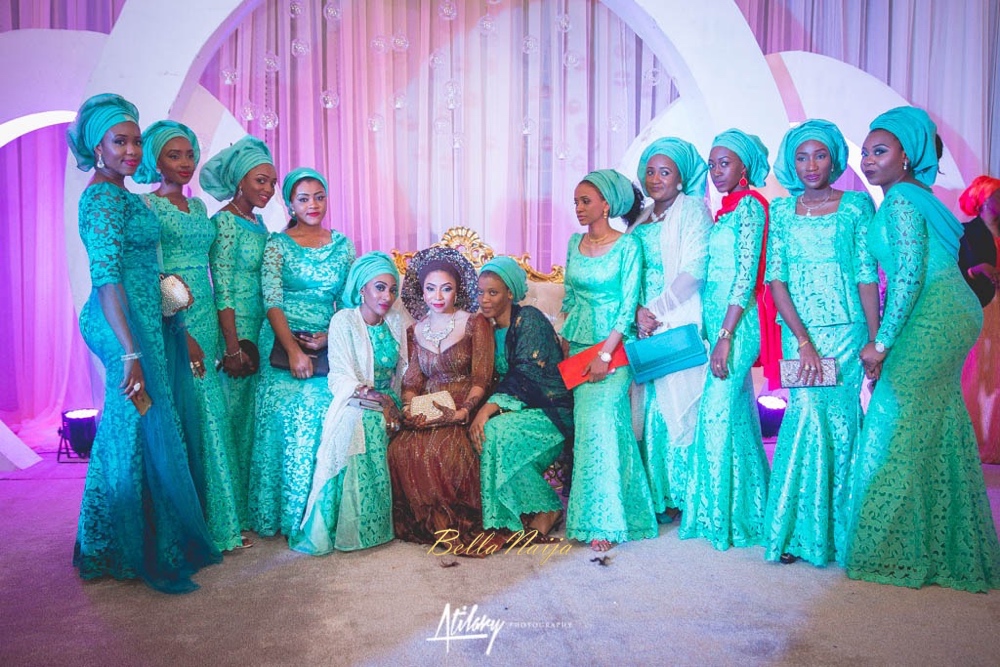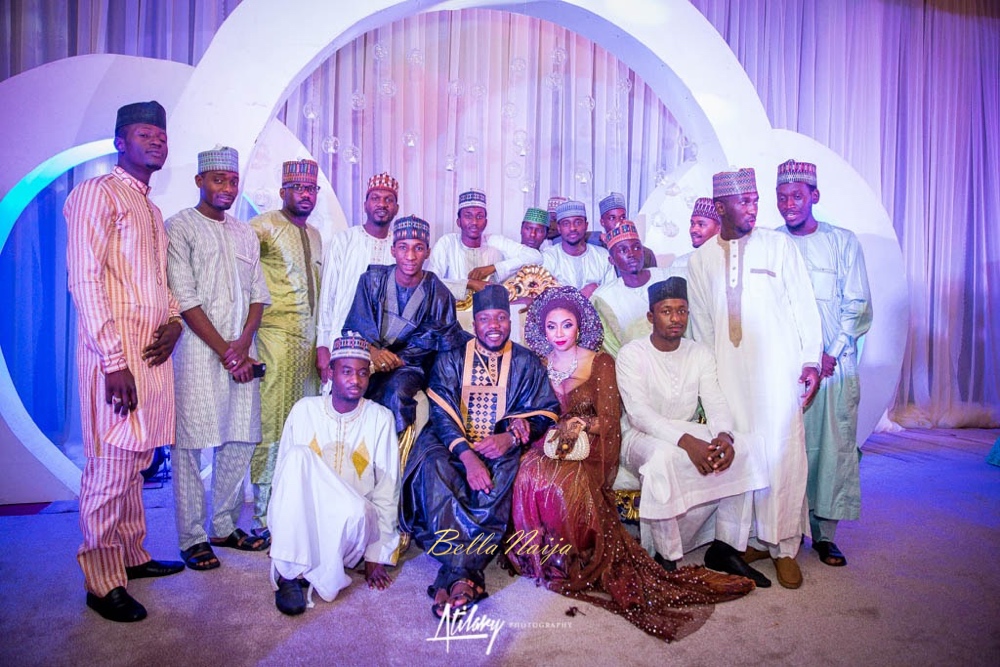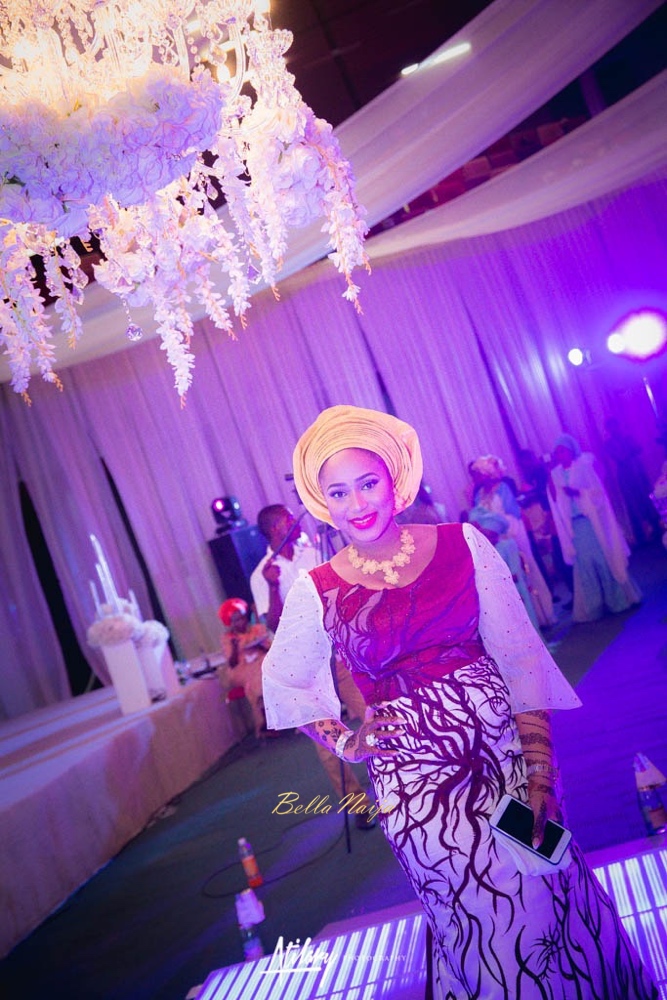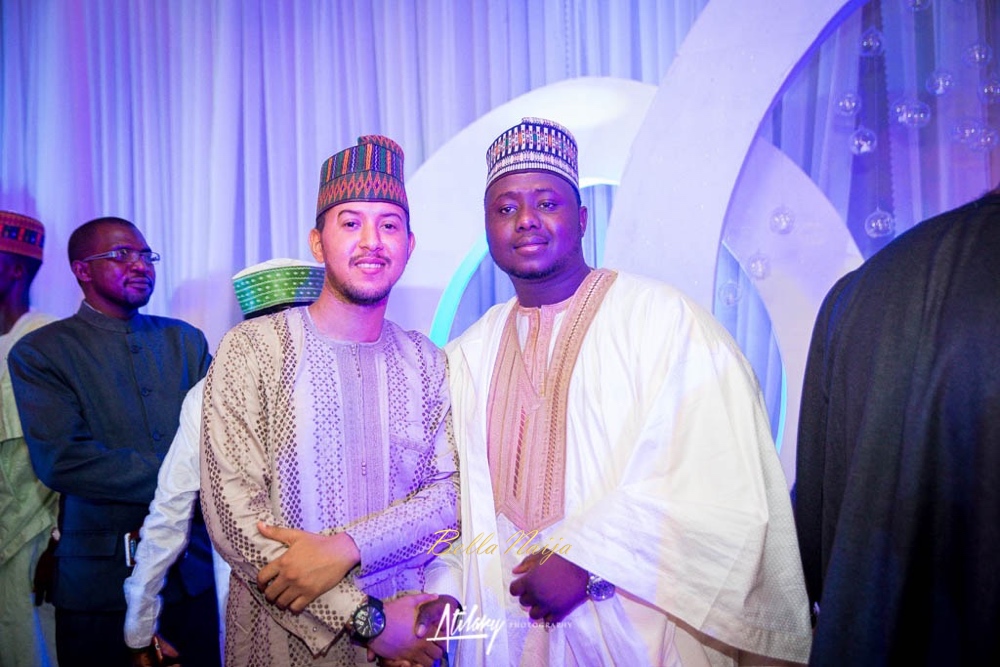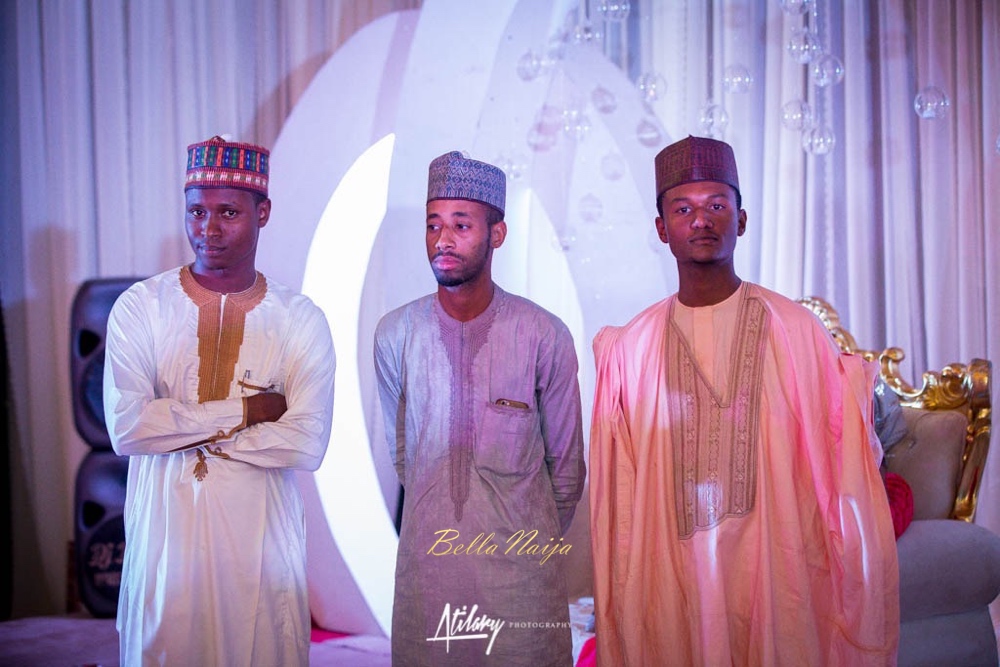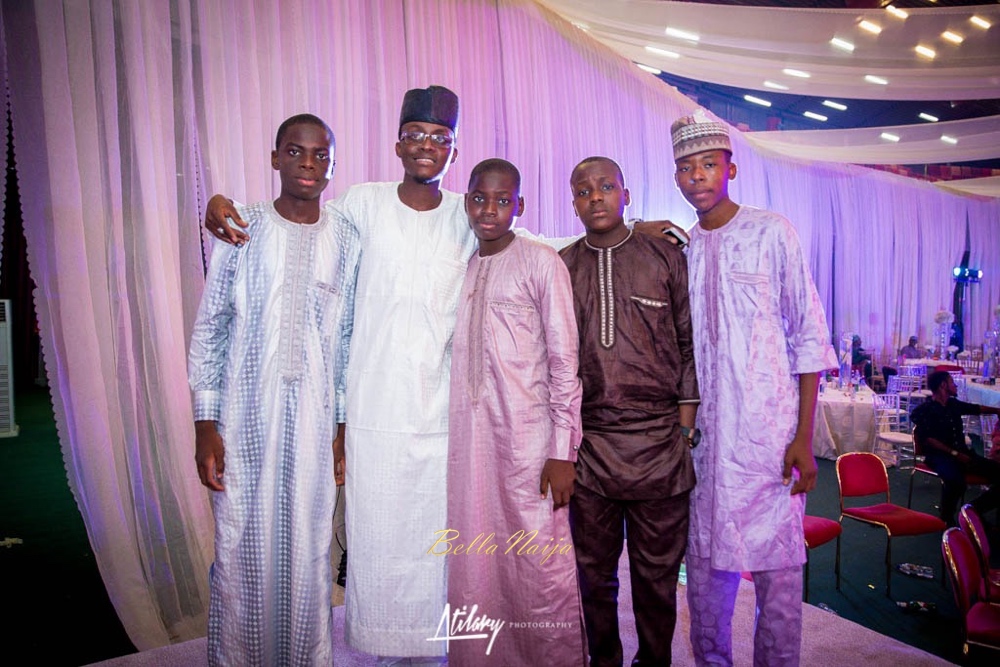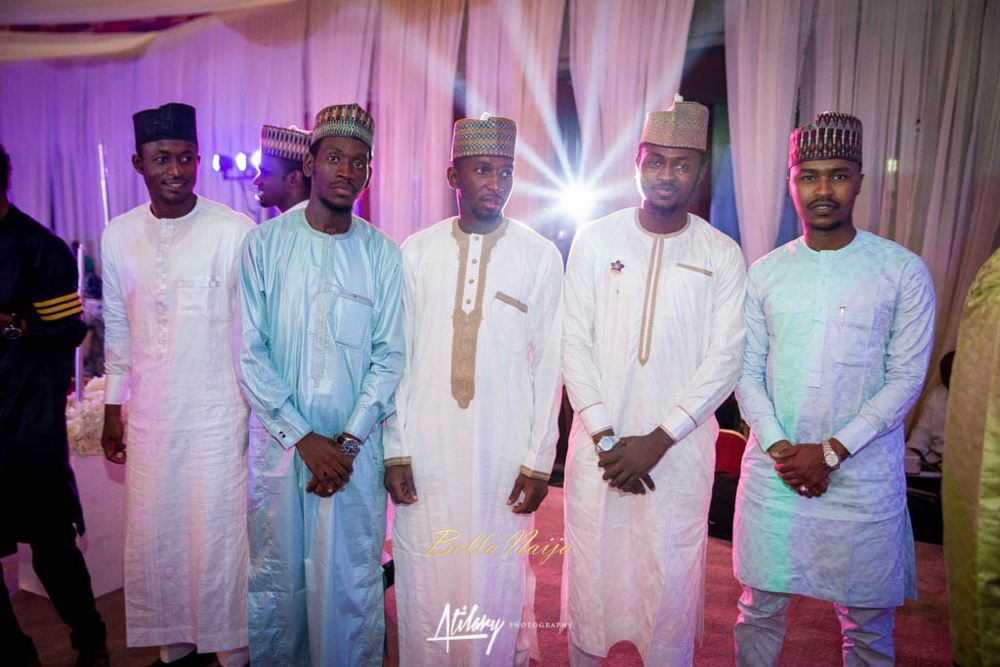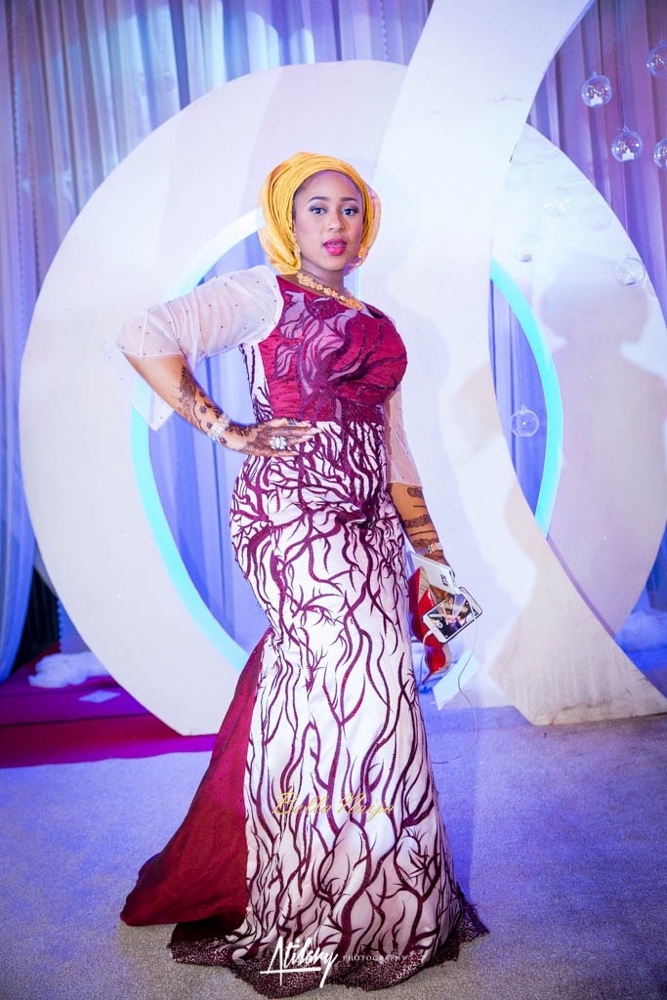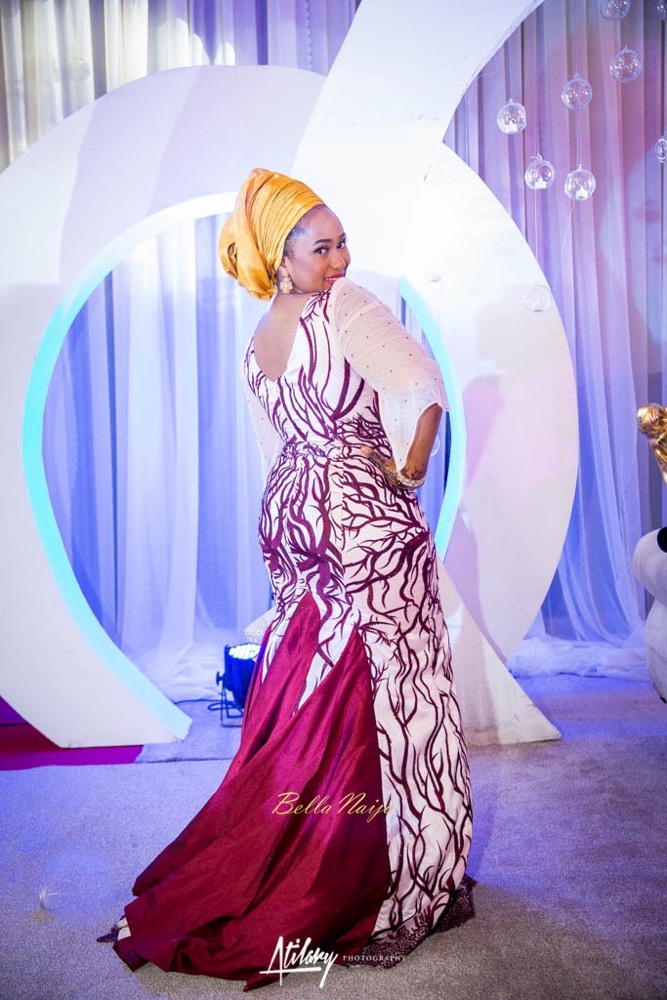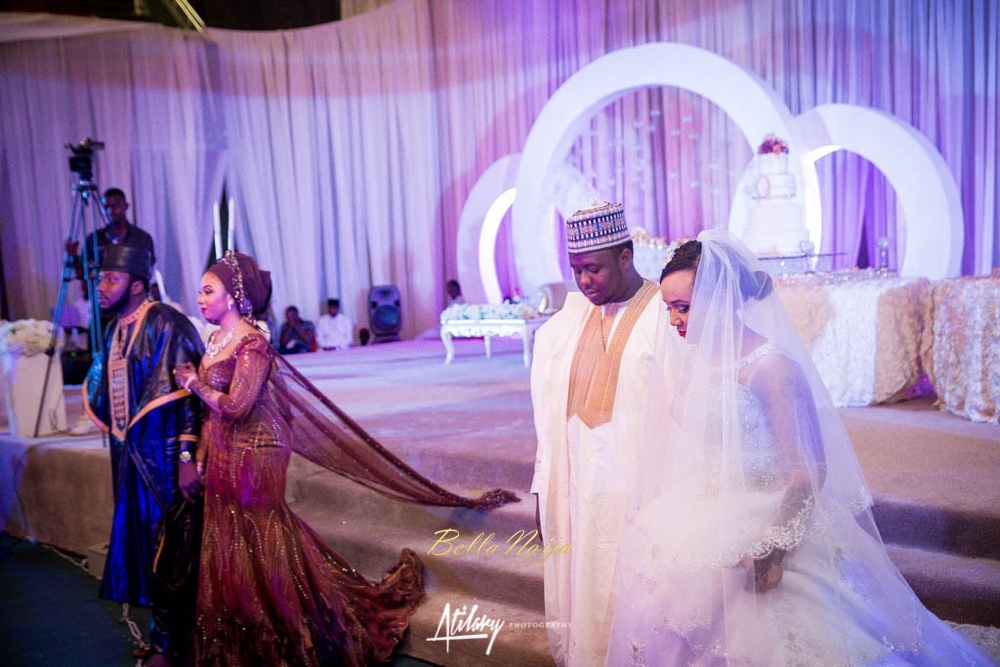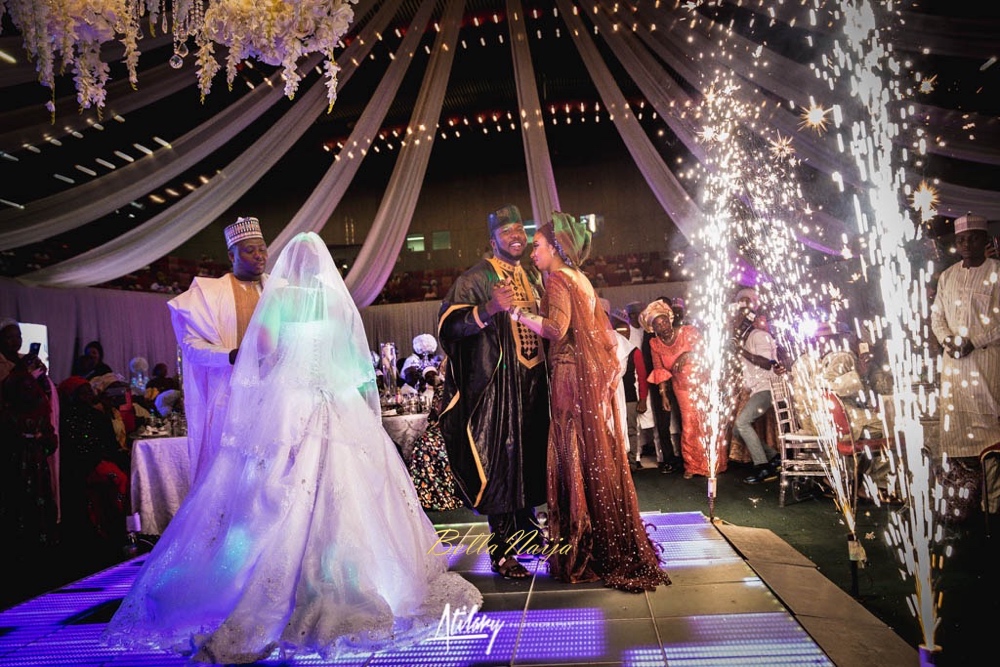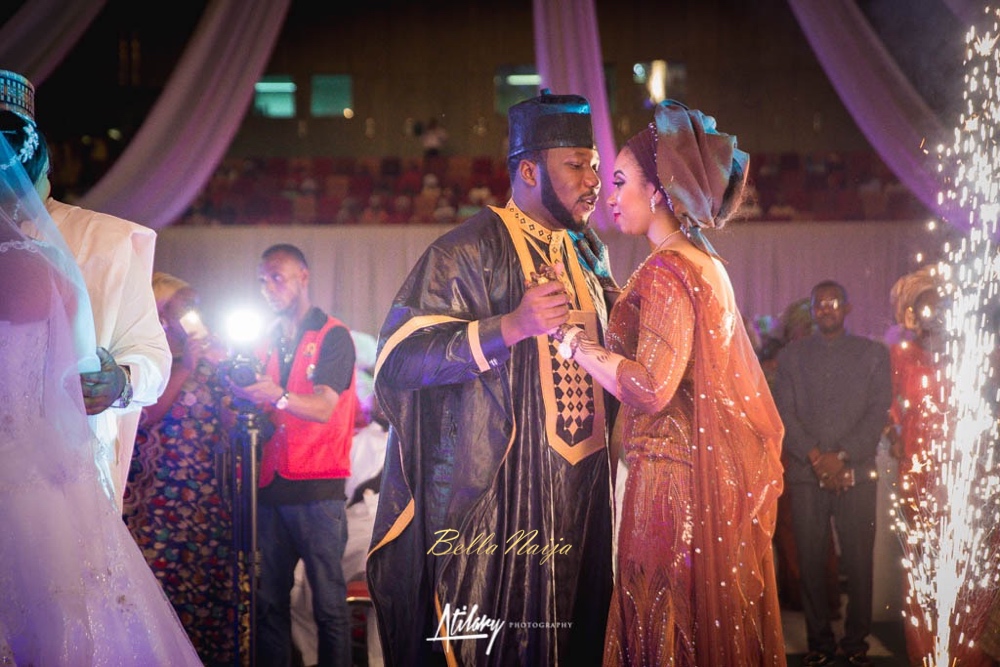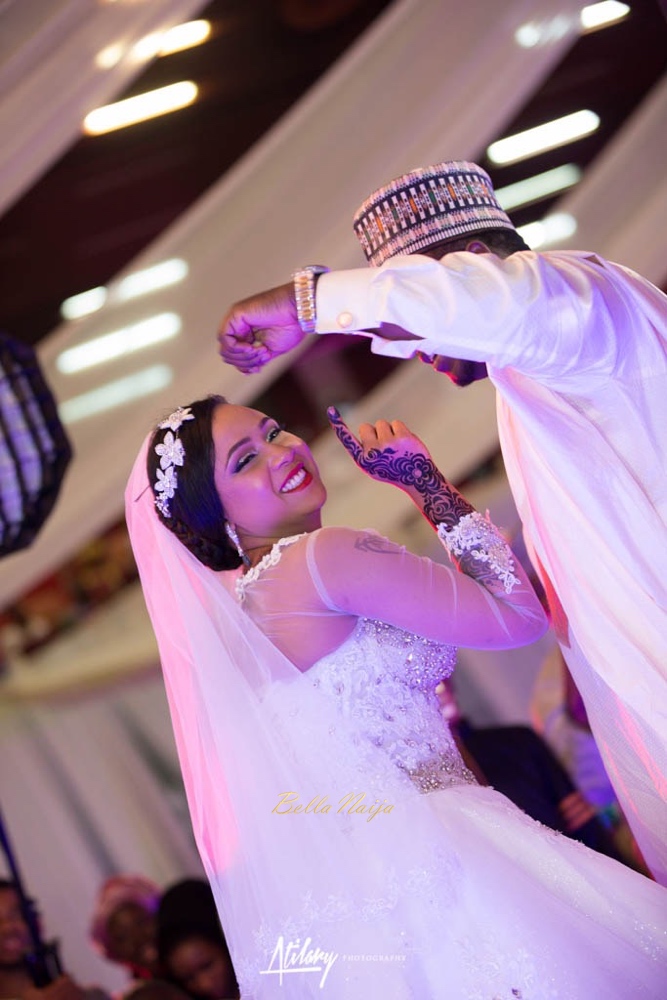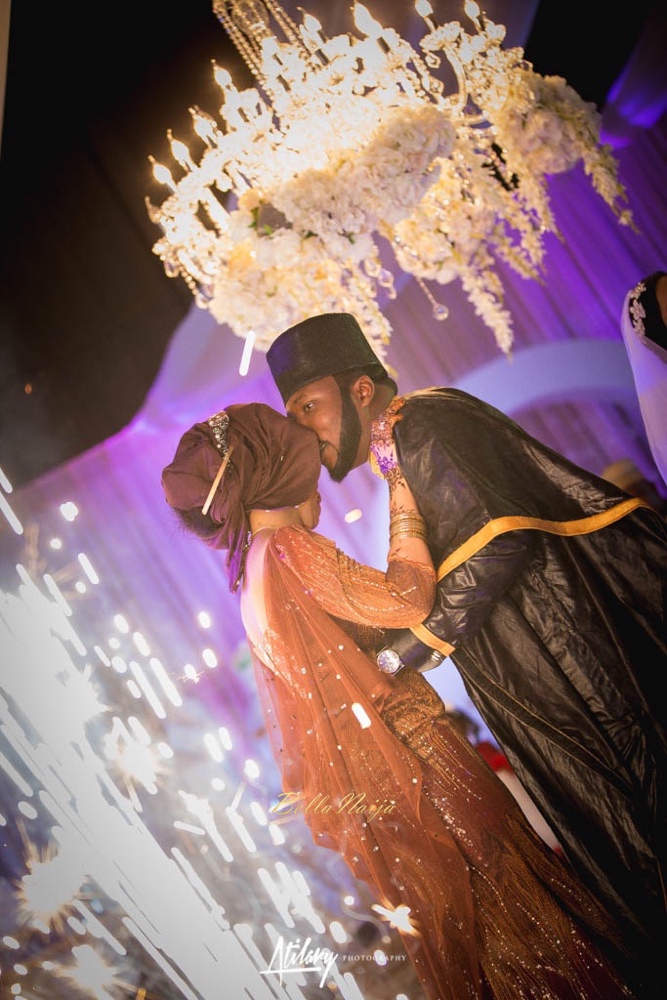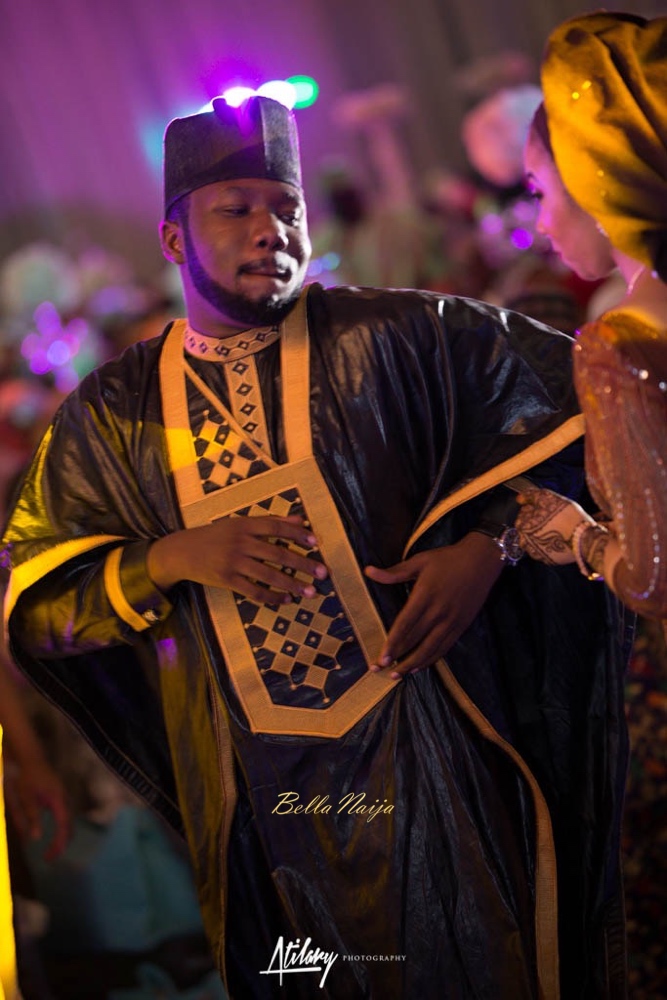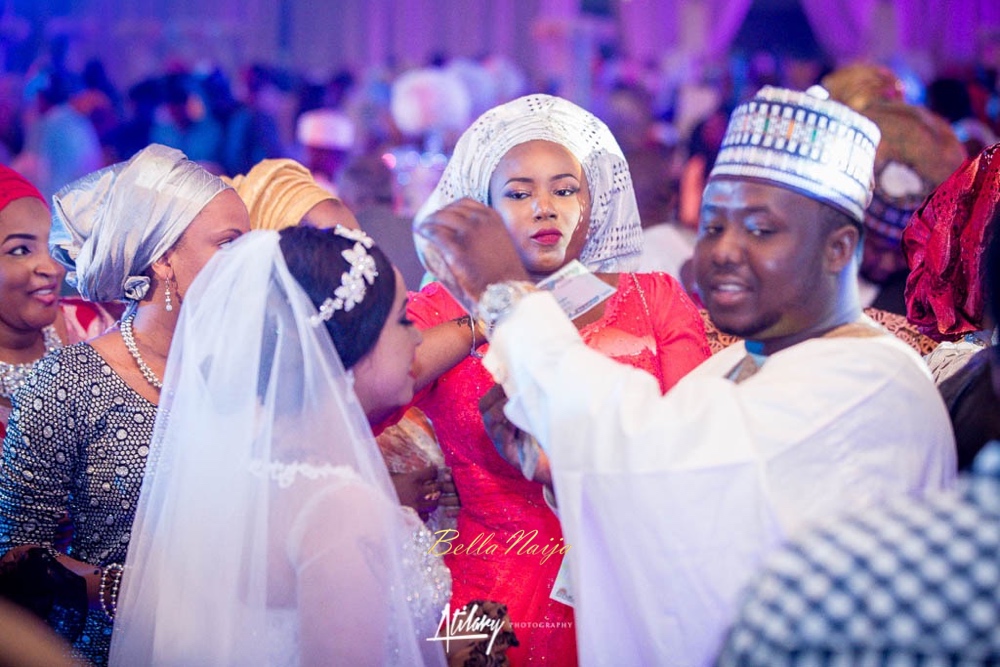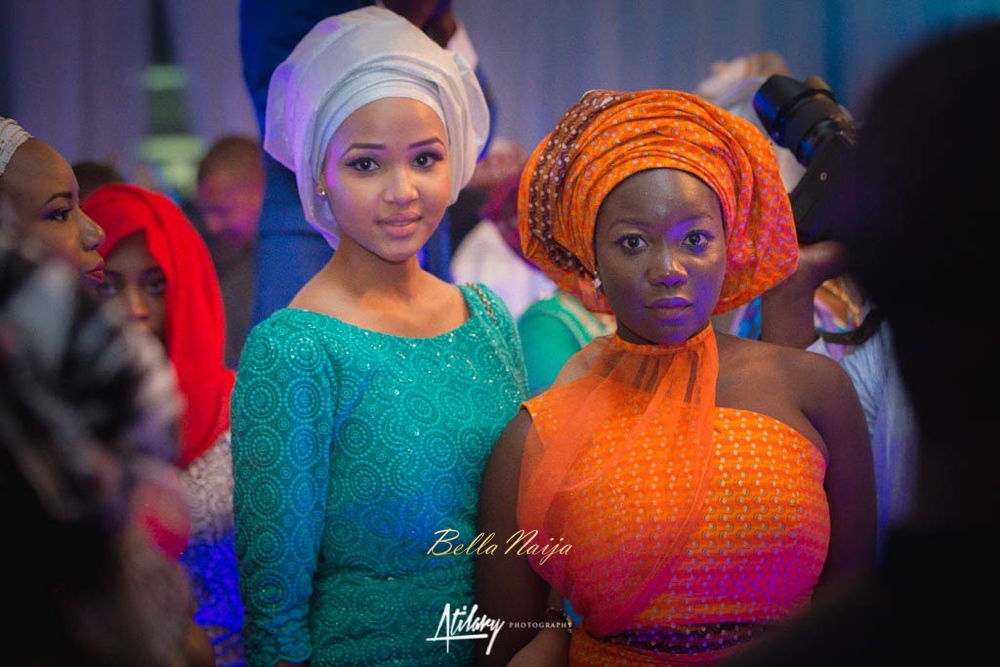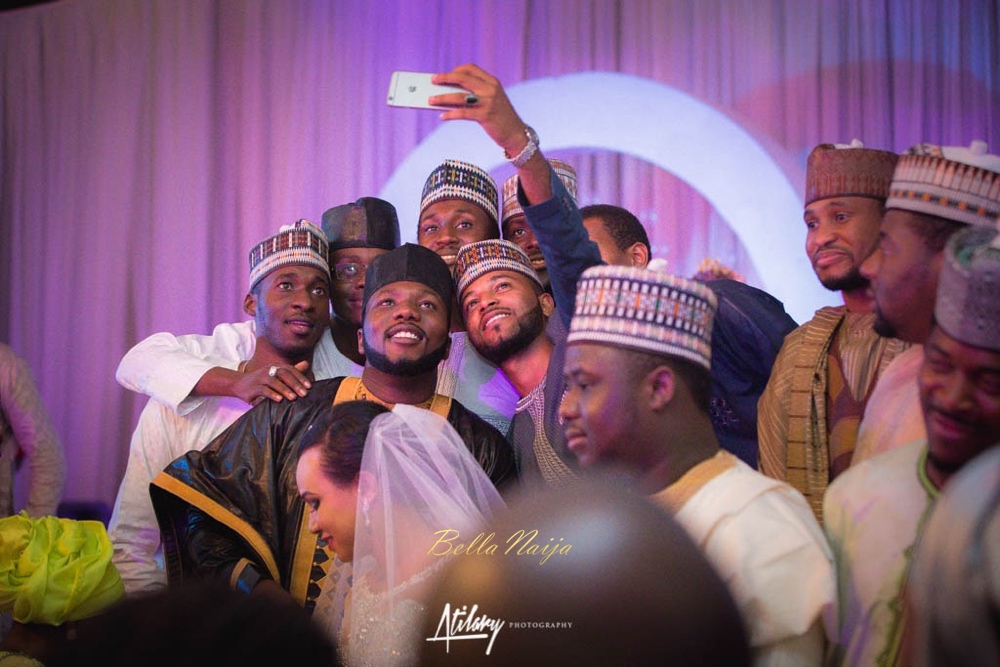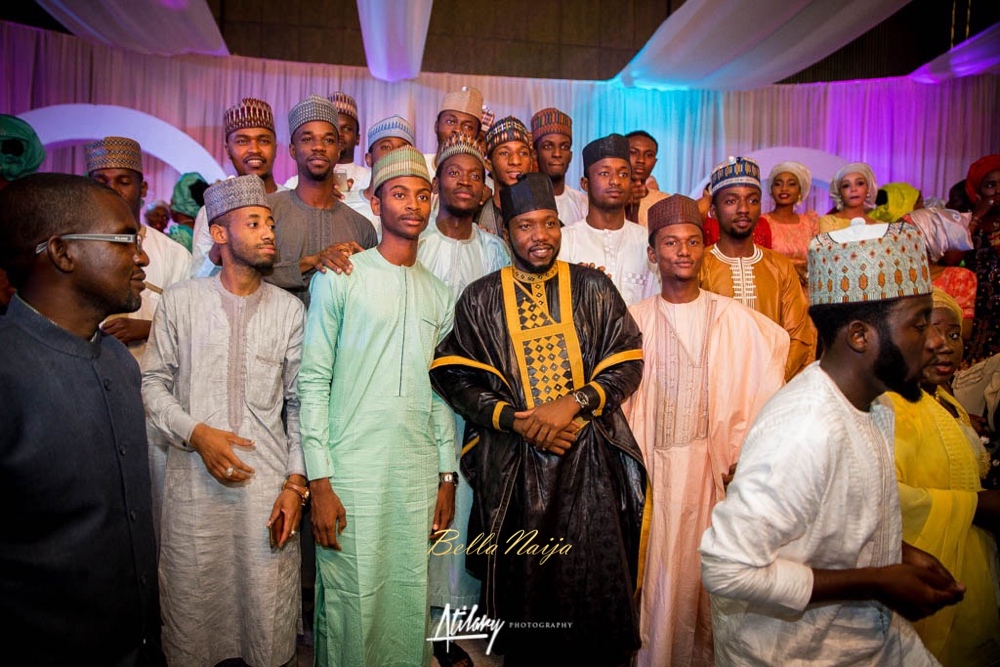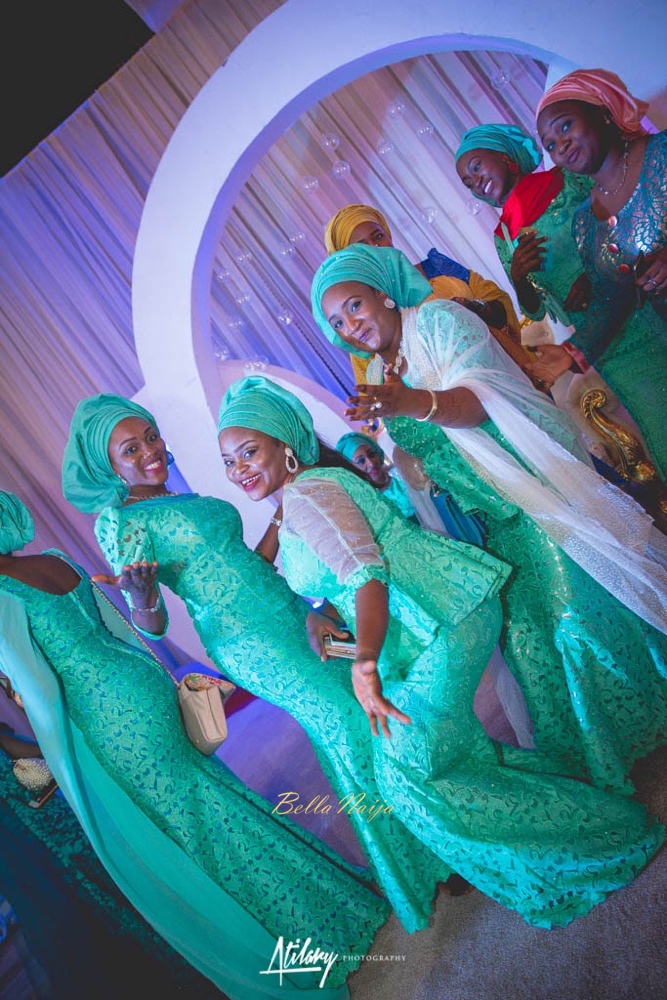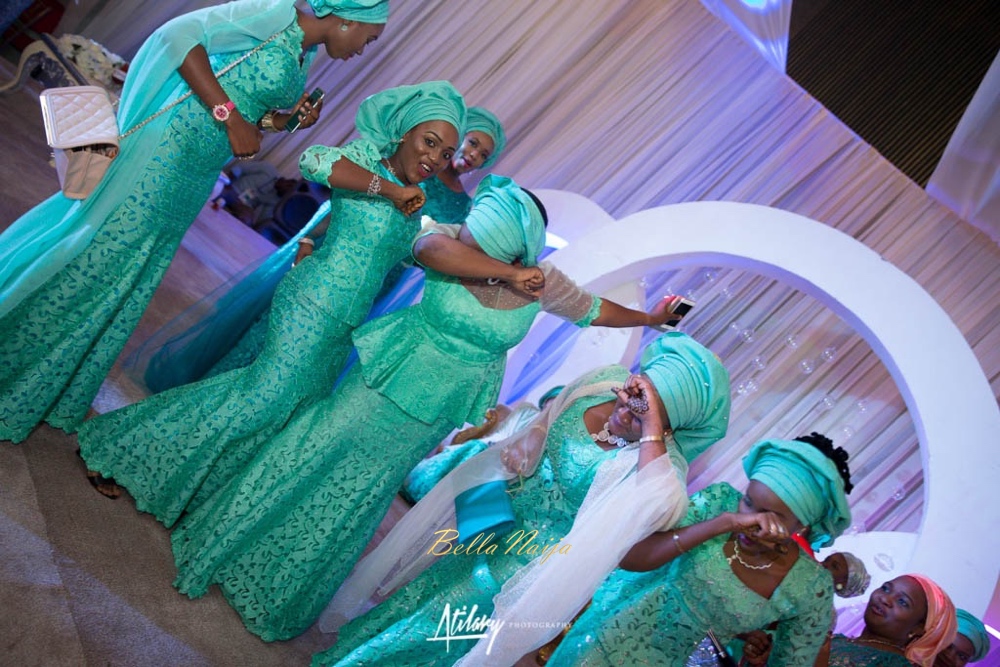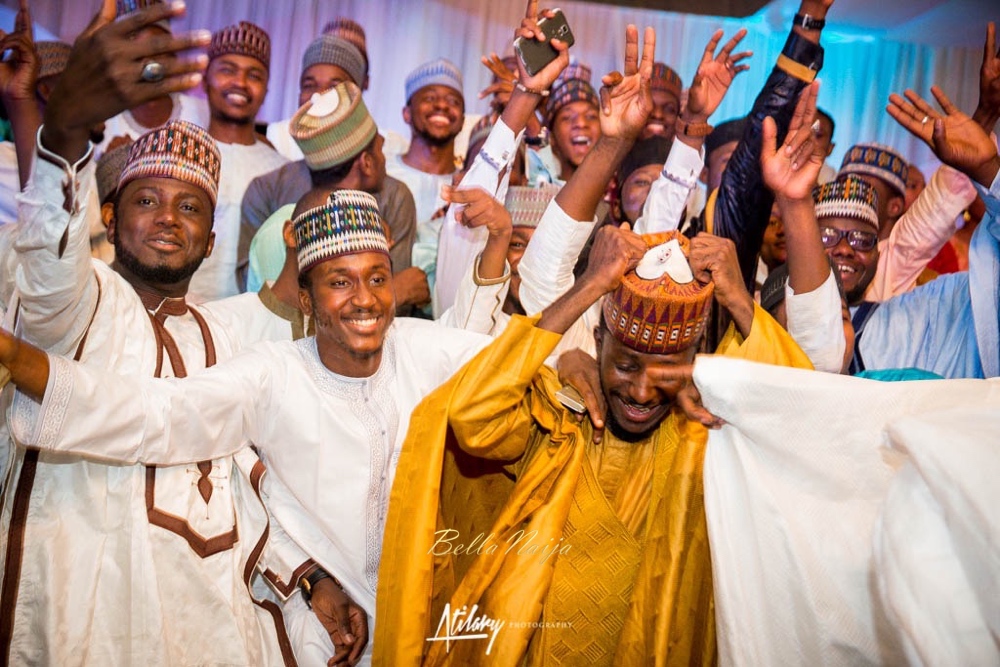 Budankai (Unveiling of The Brides) | Atilary Photography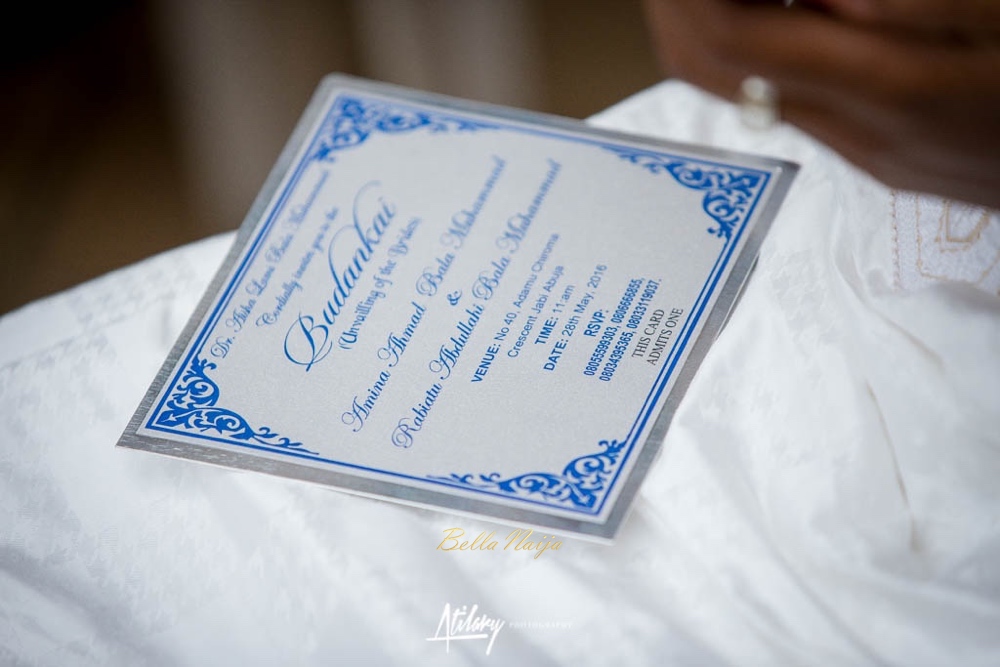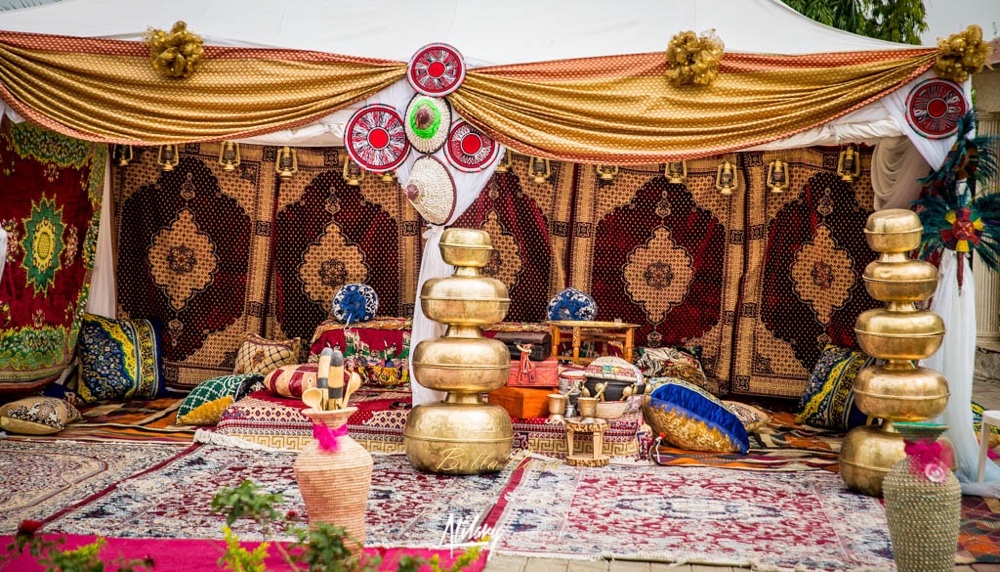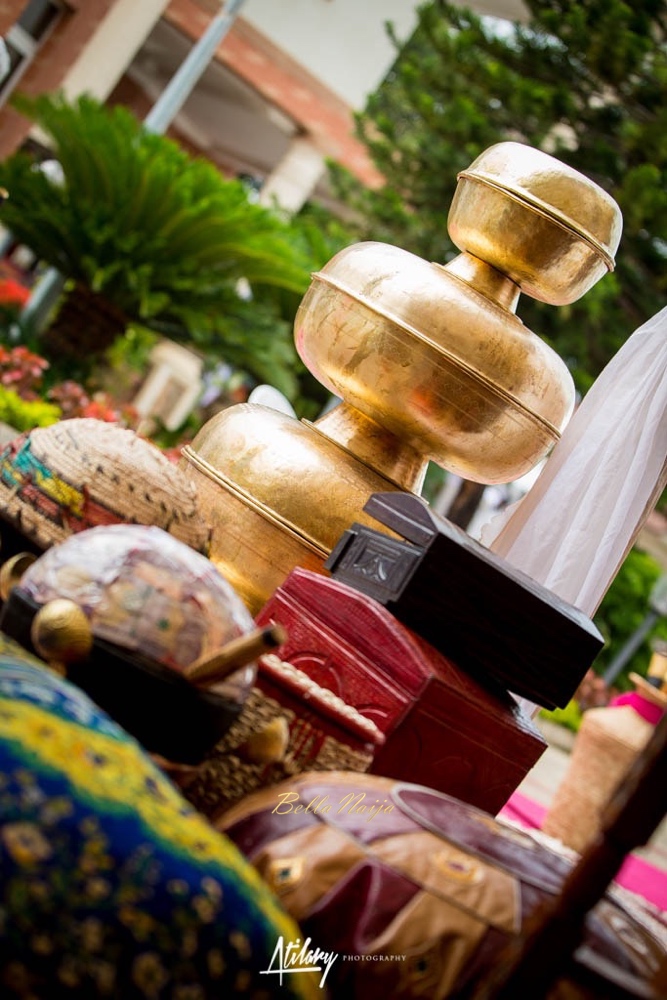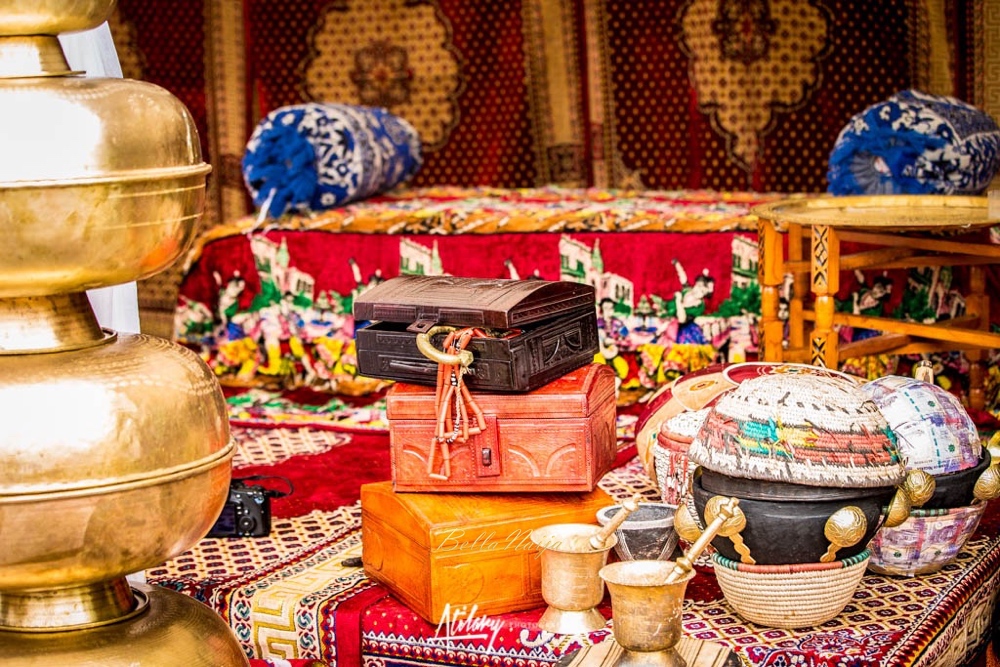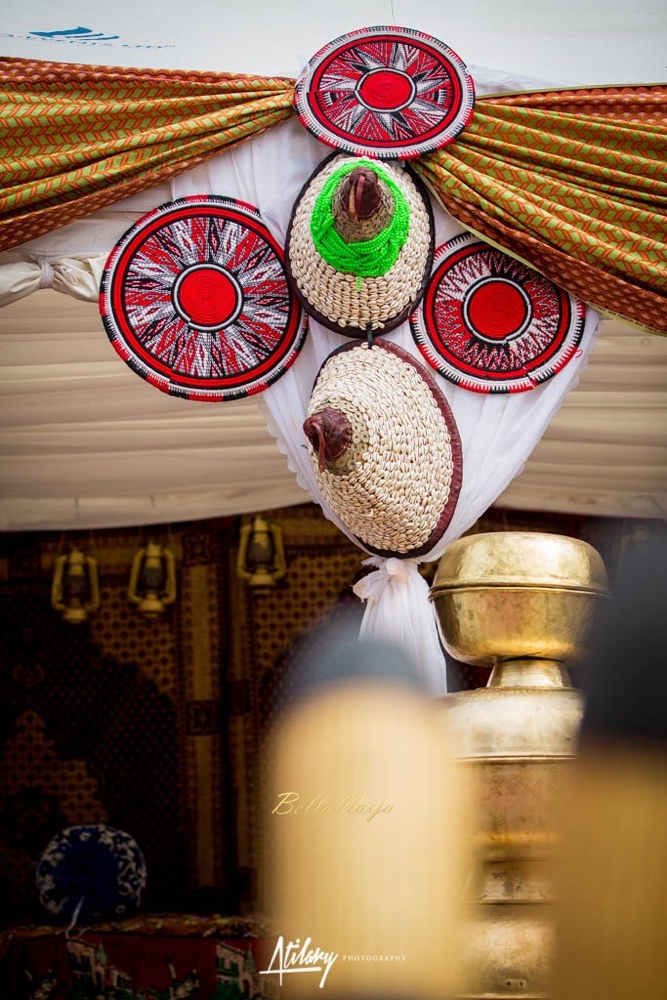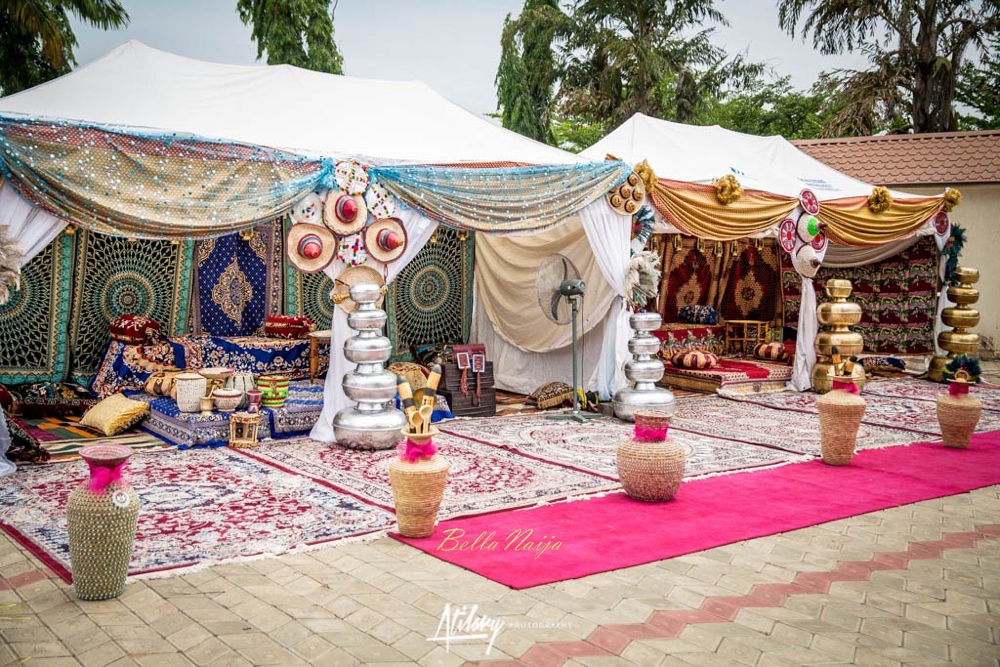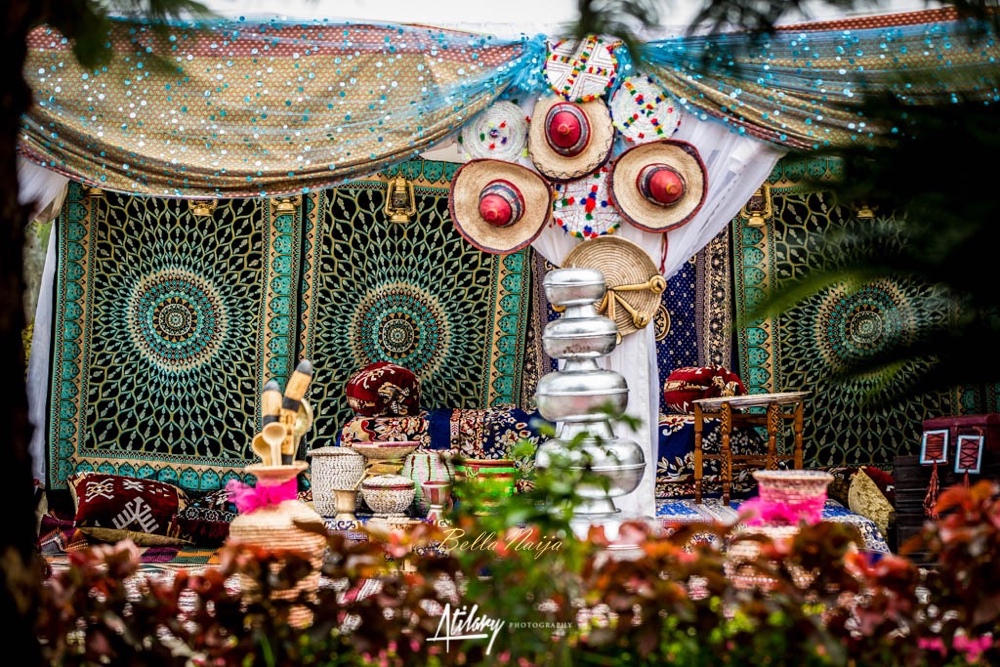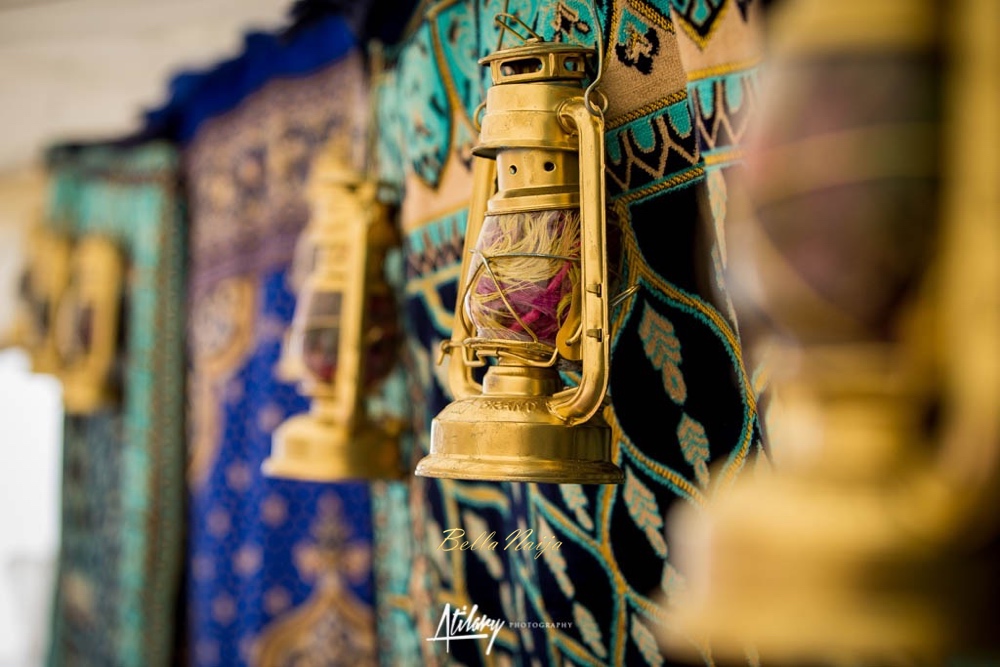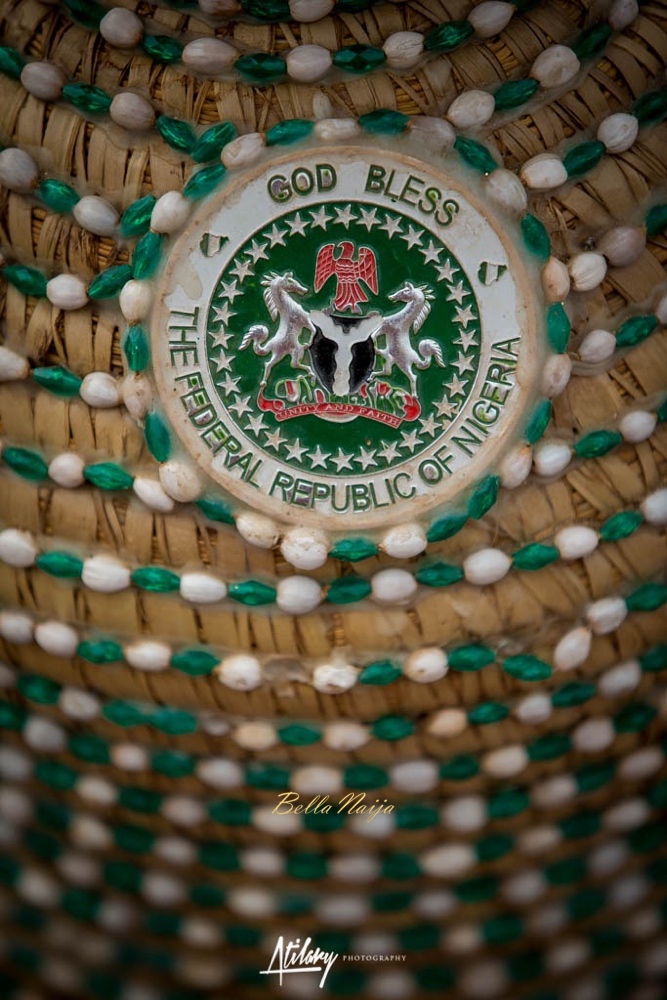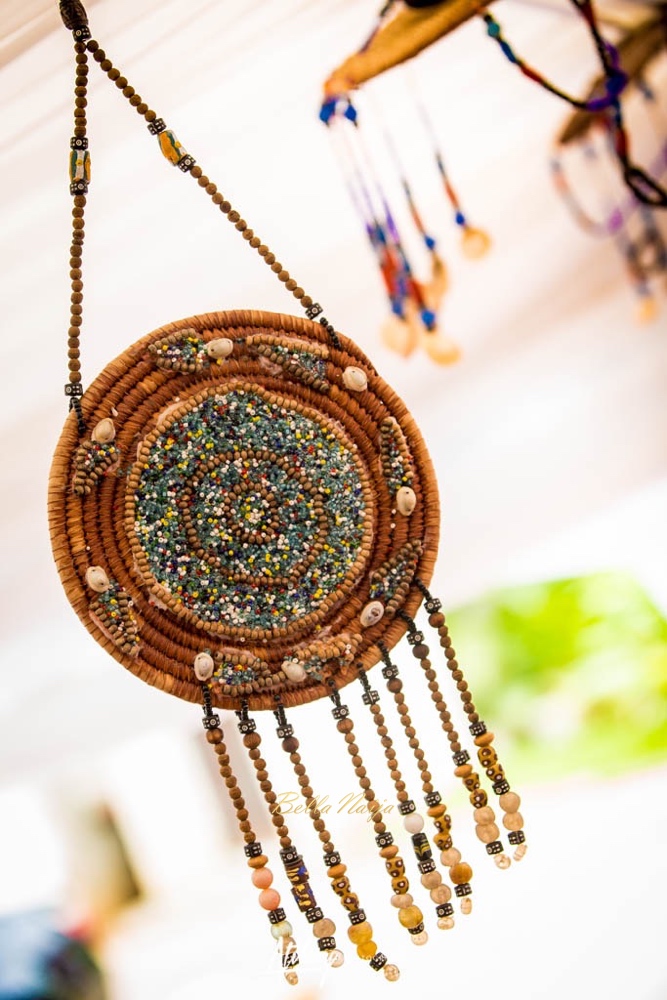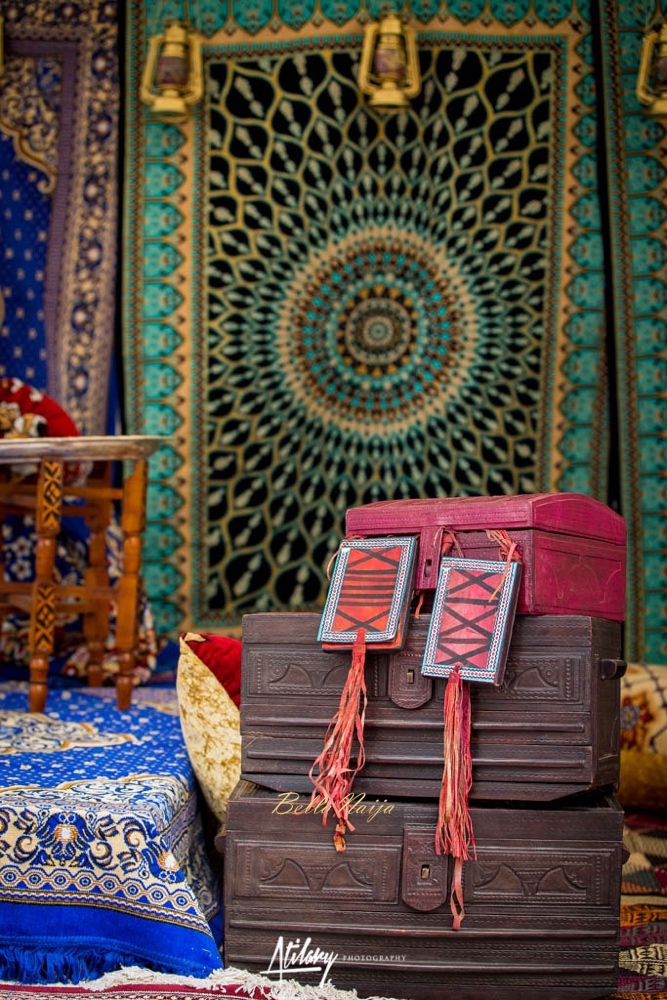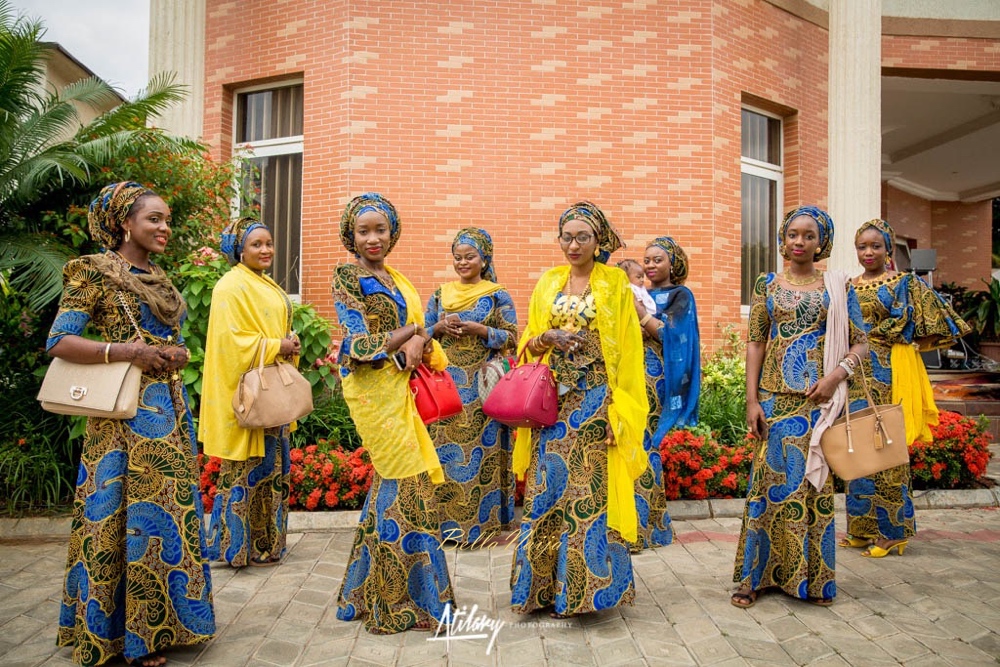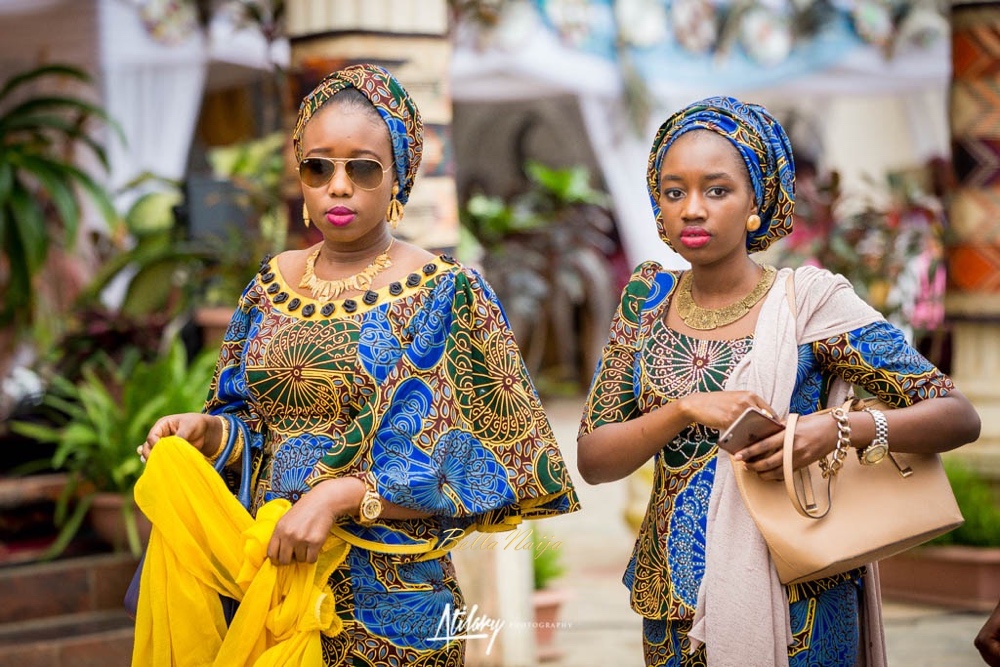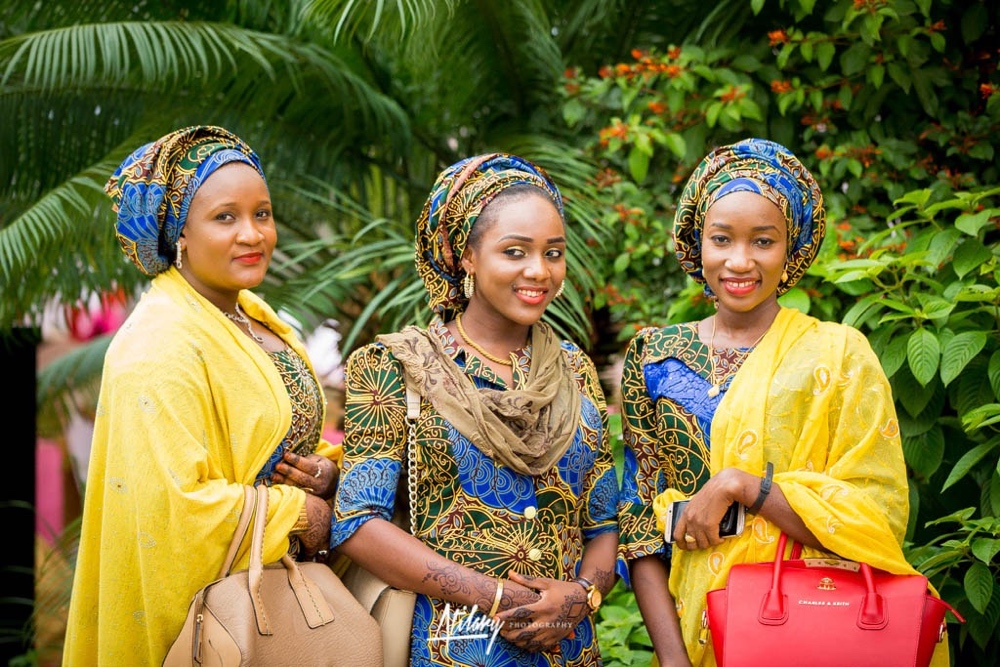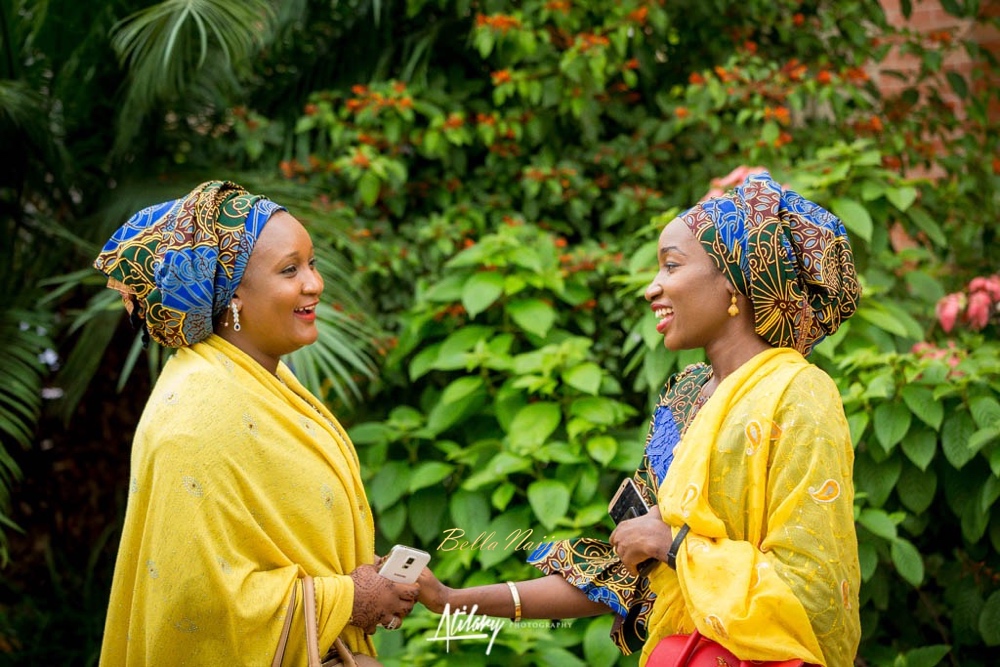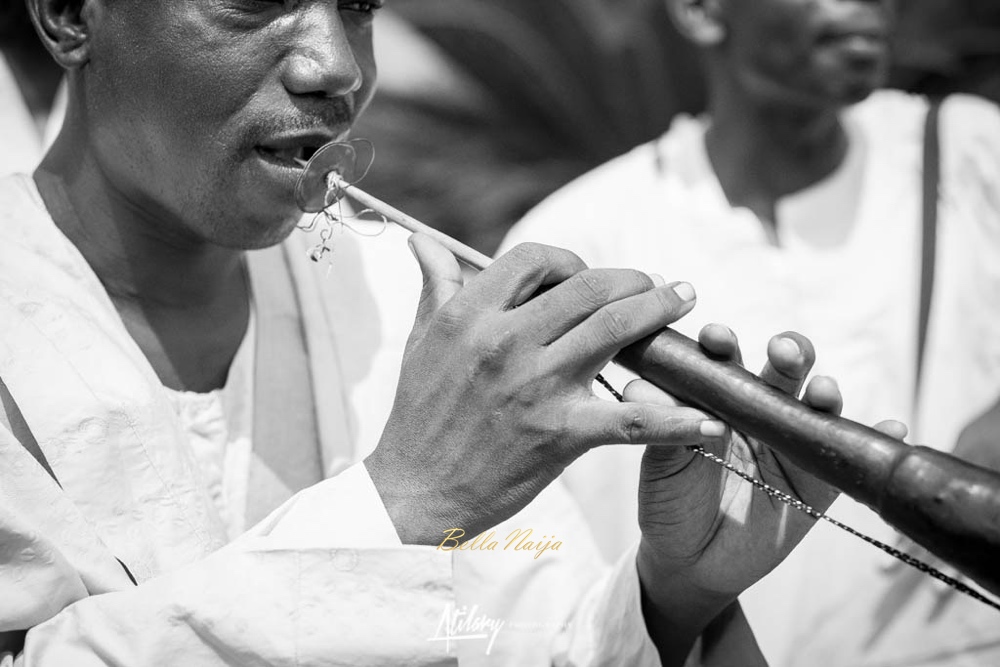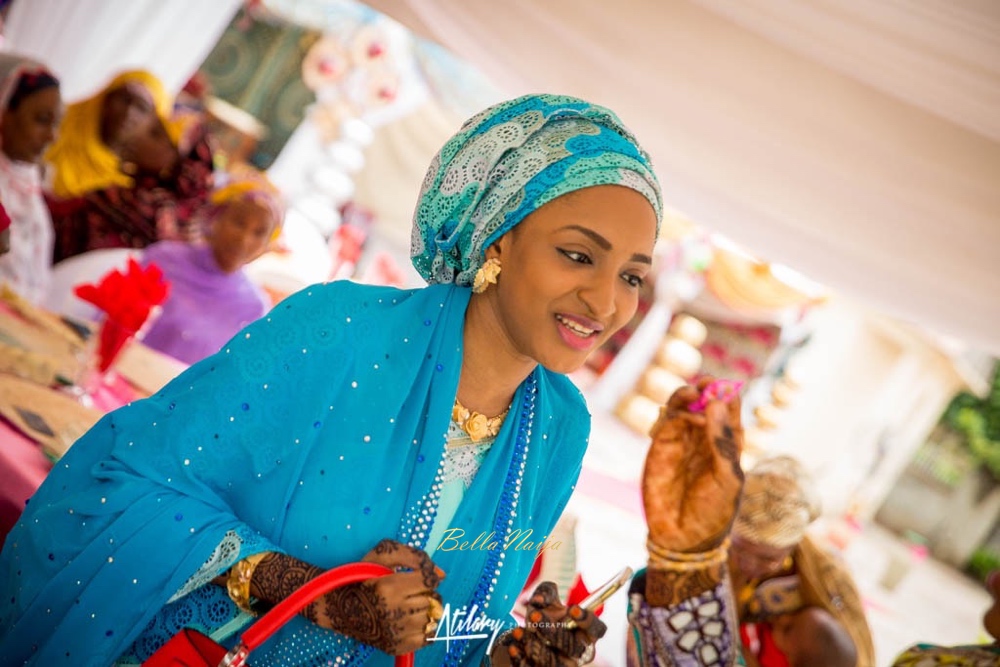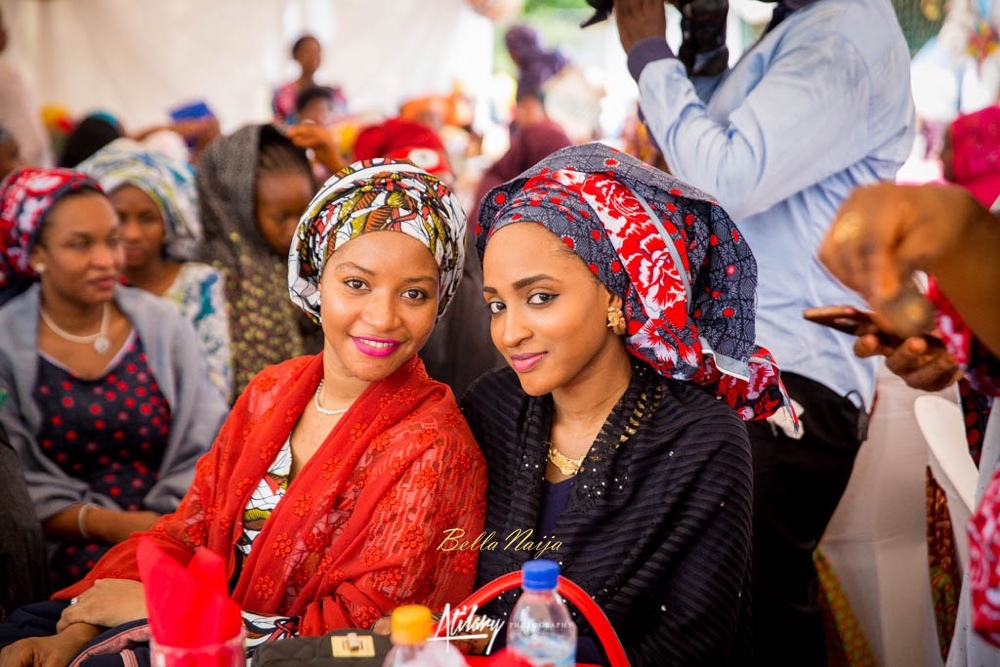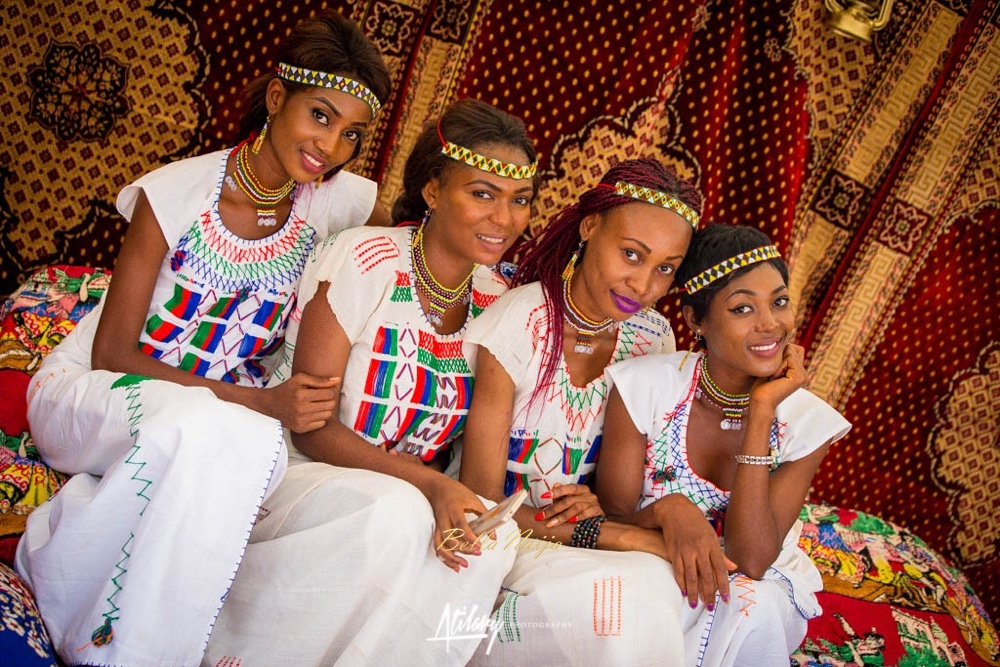 Unveiling of Amne by Ahmed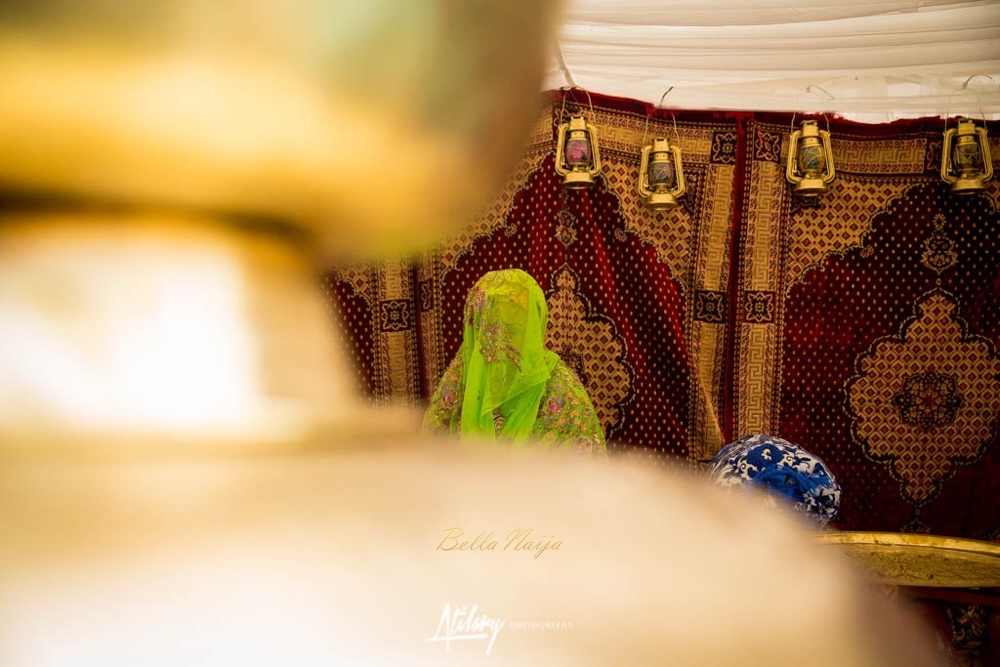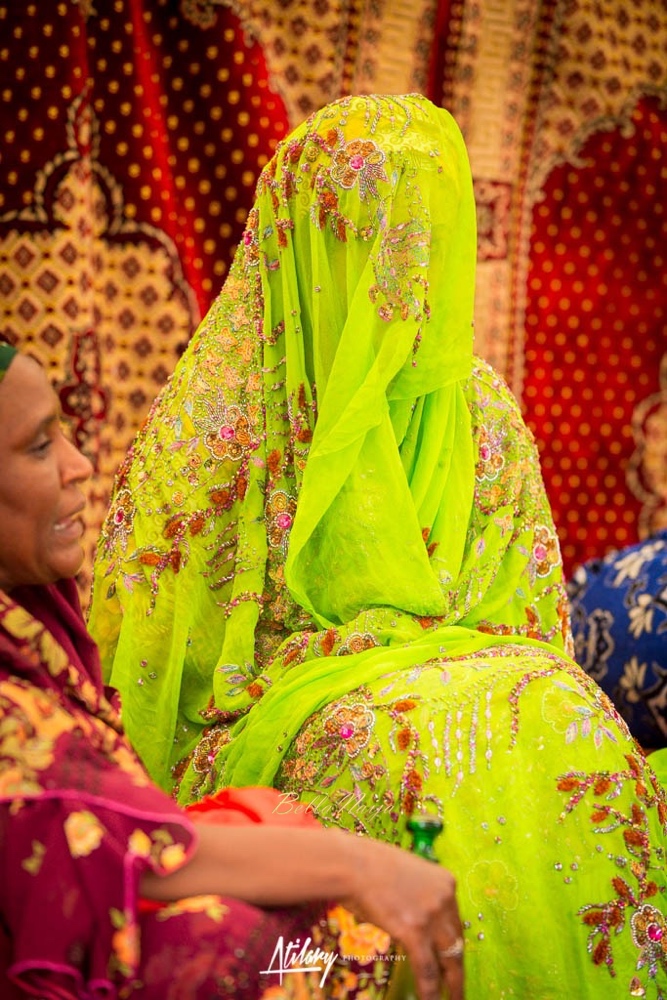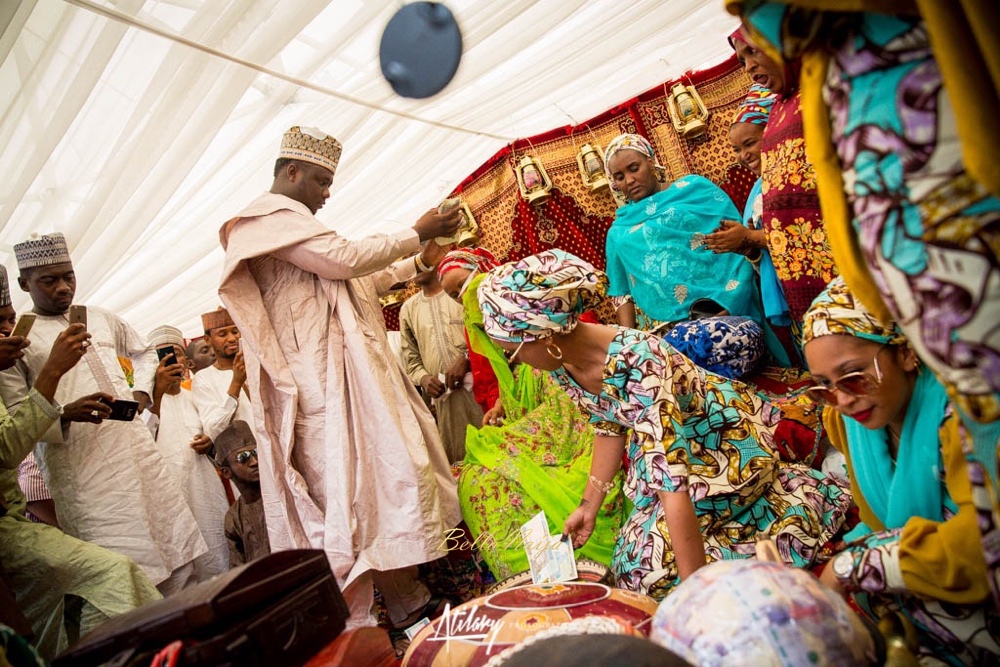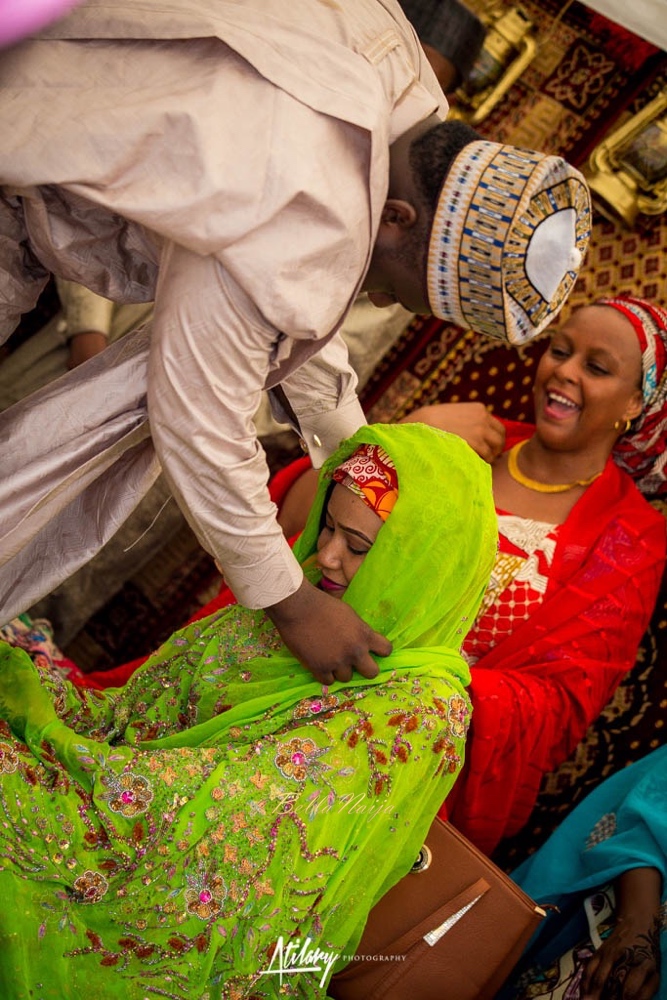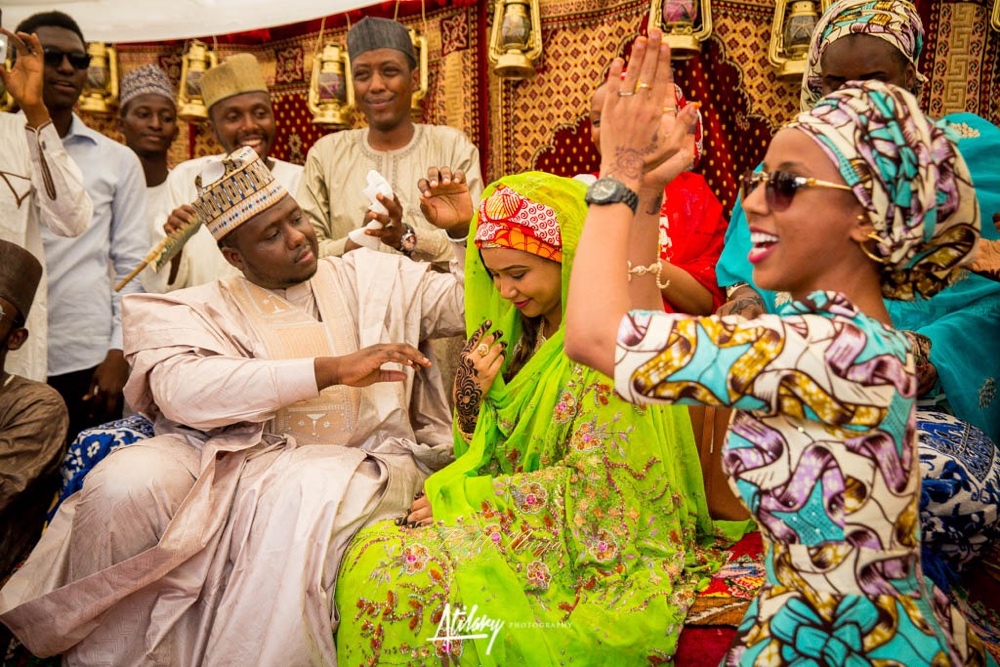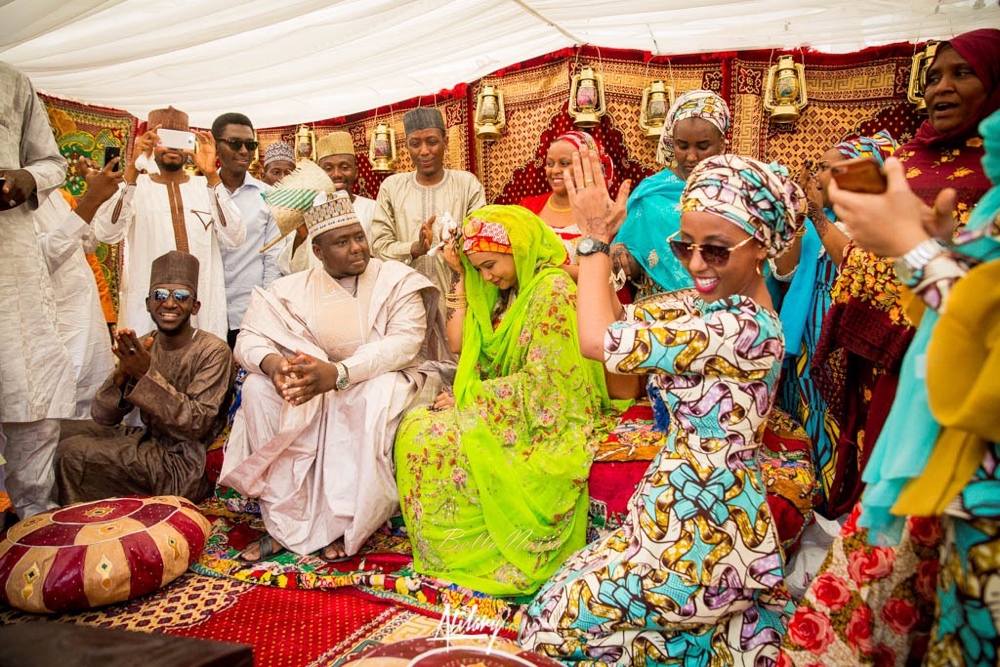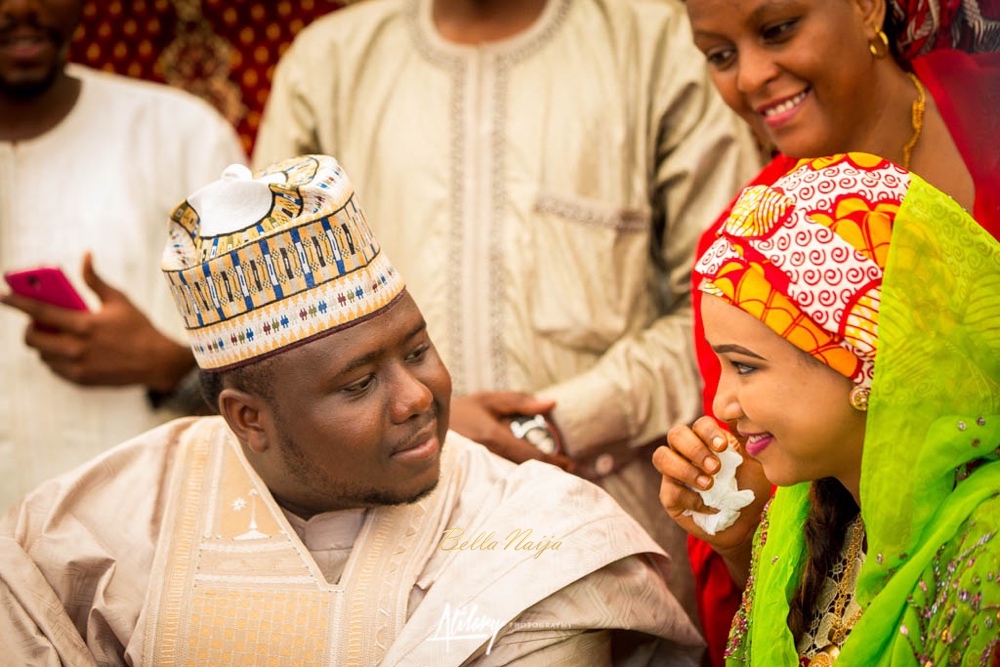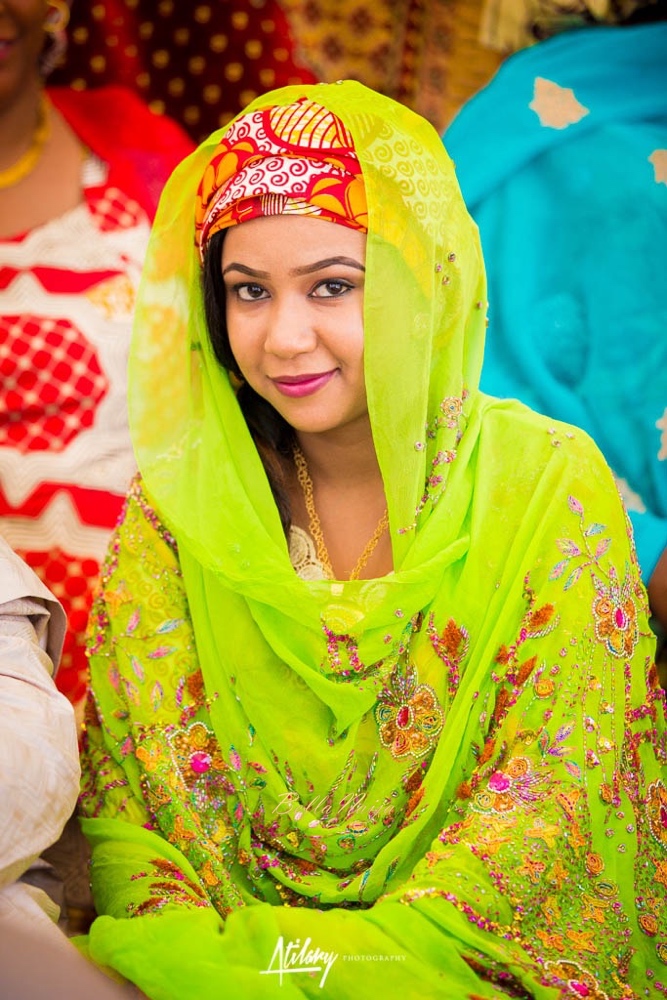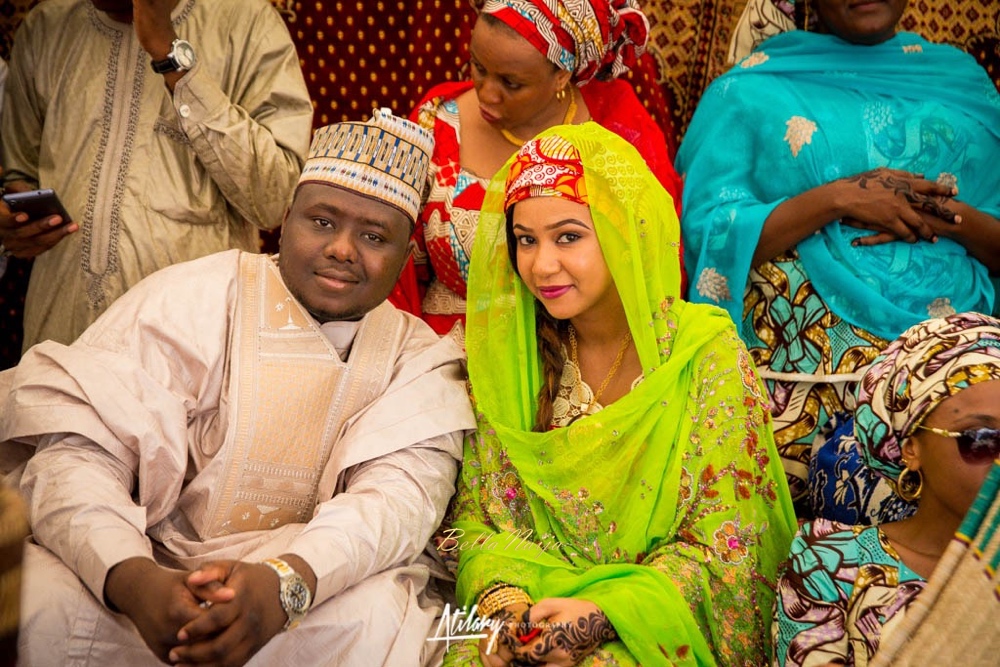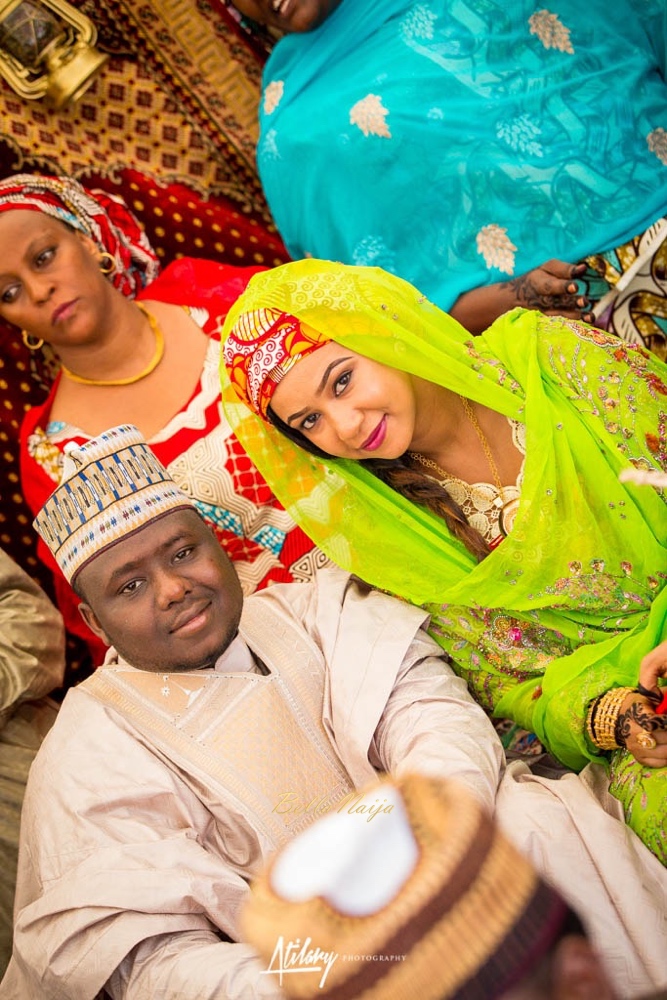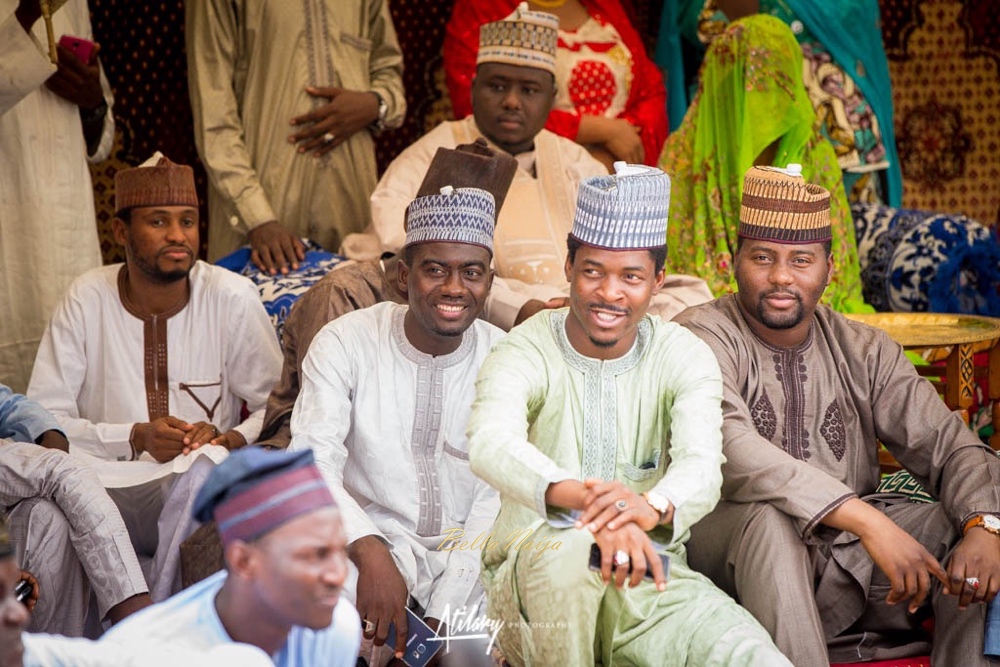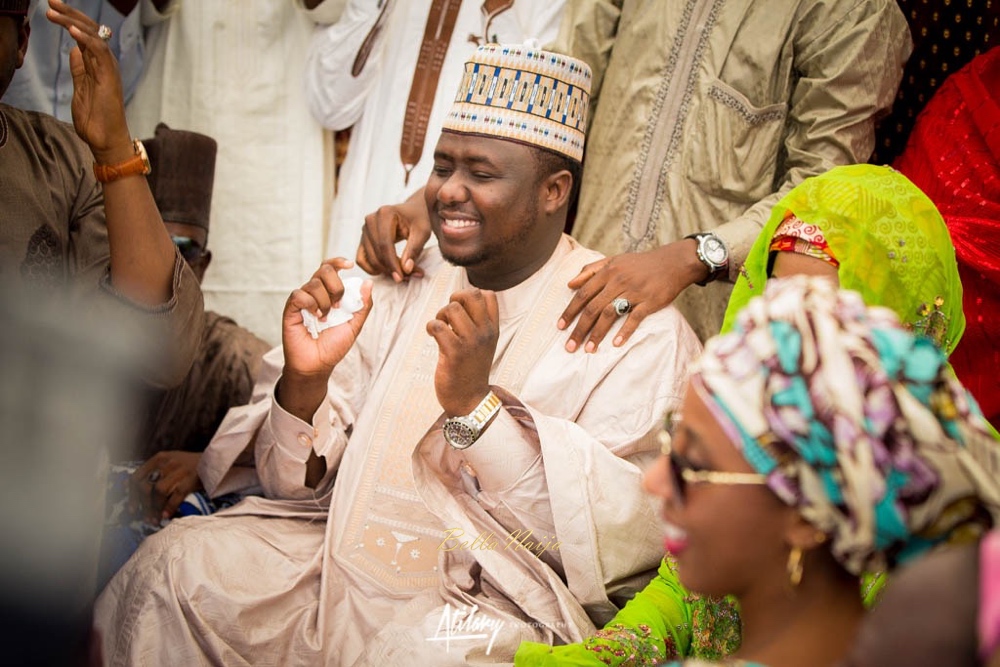 Unveiling of Rabi by Abdullahi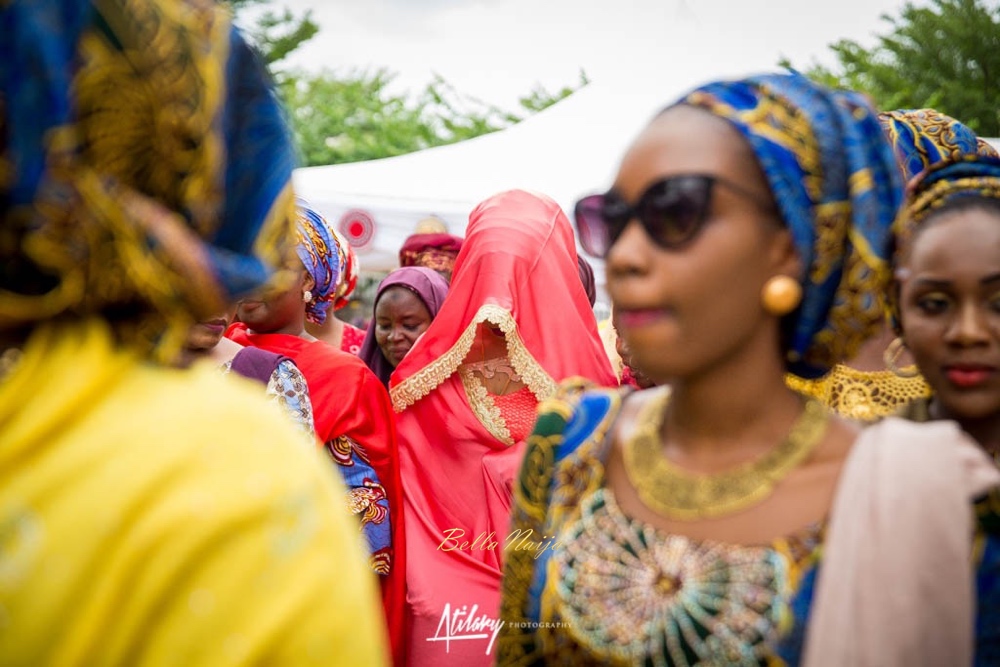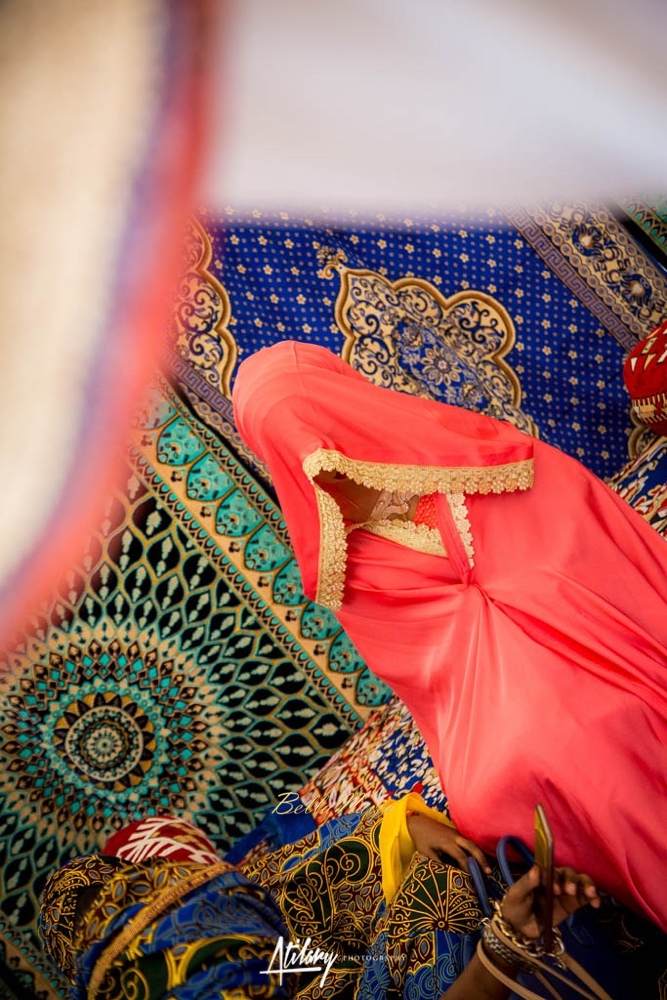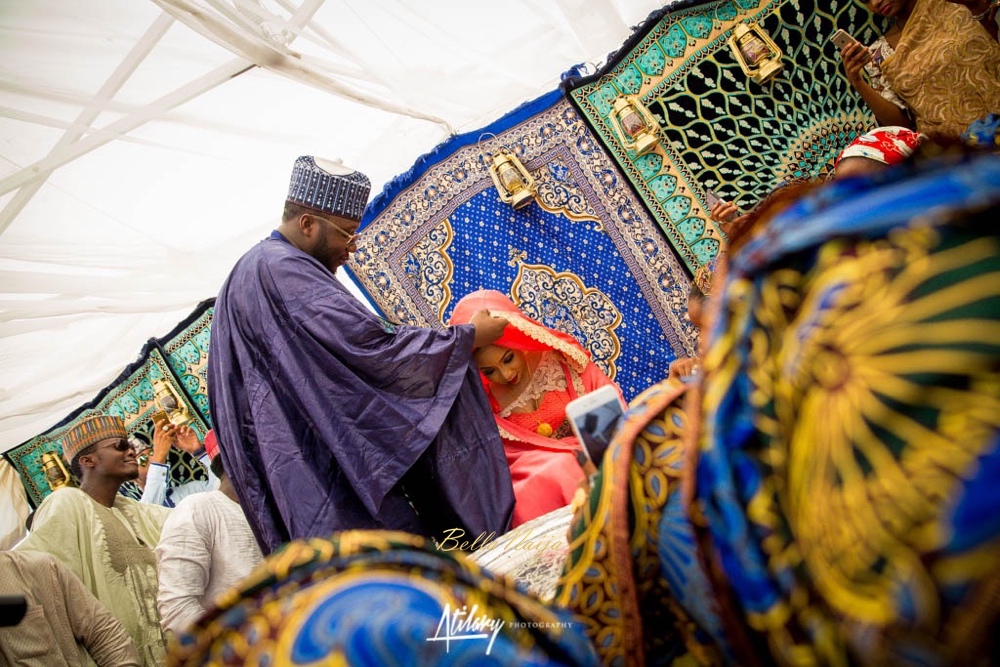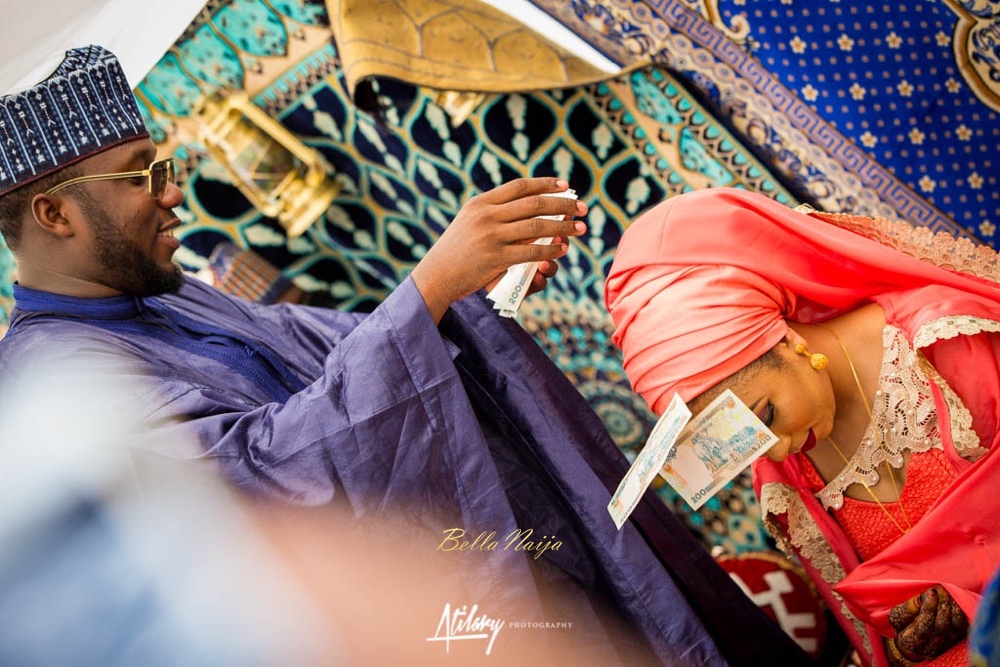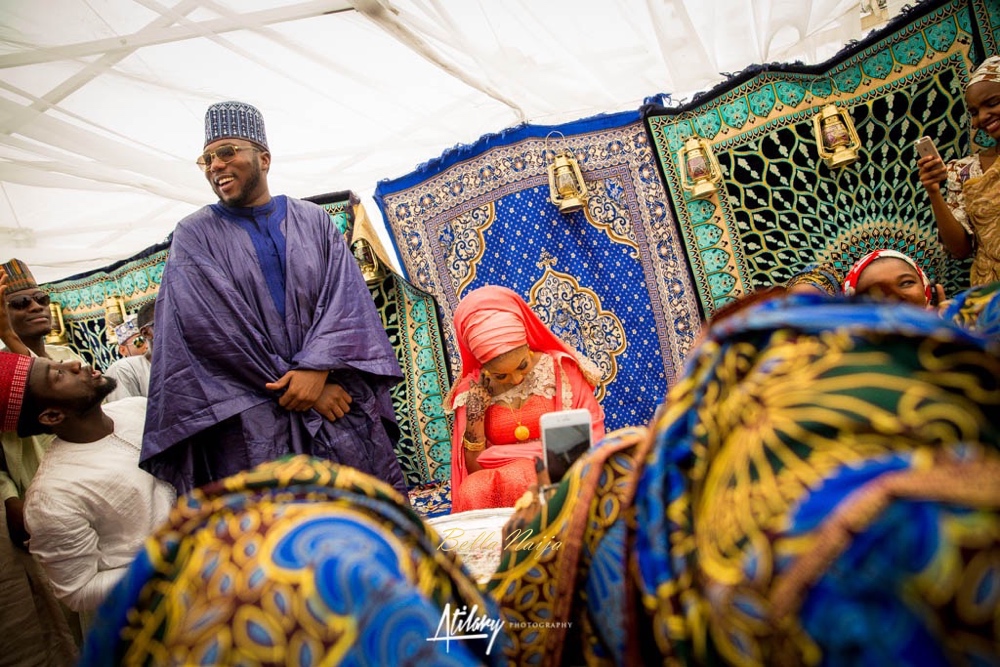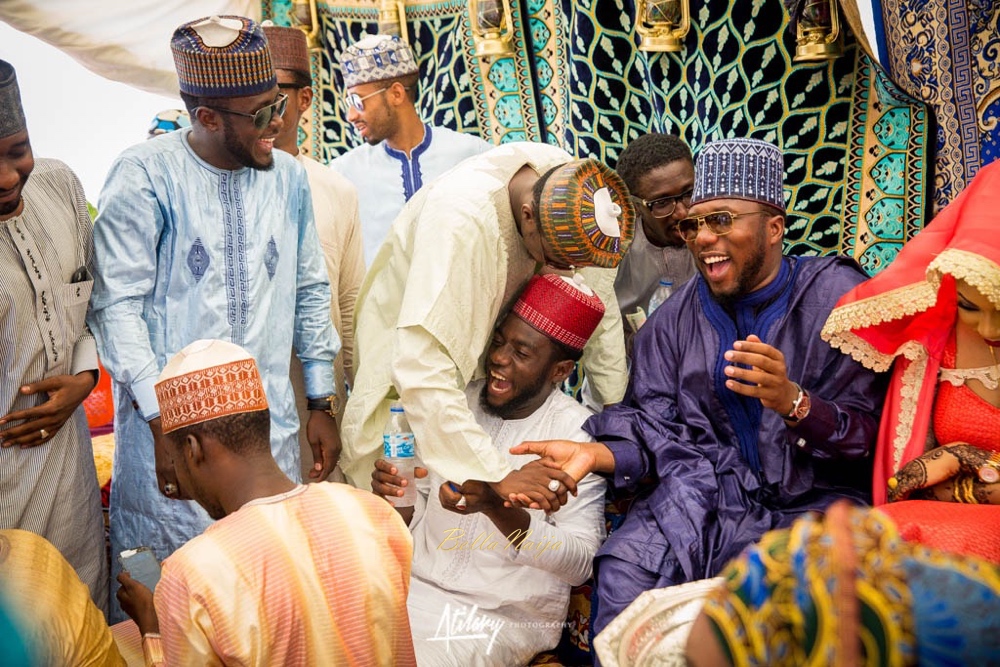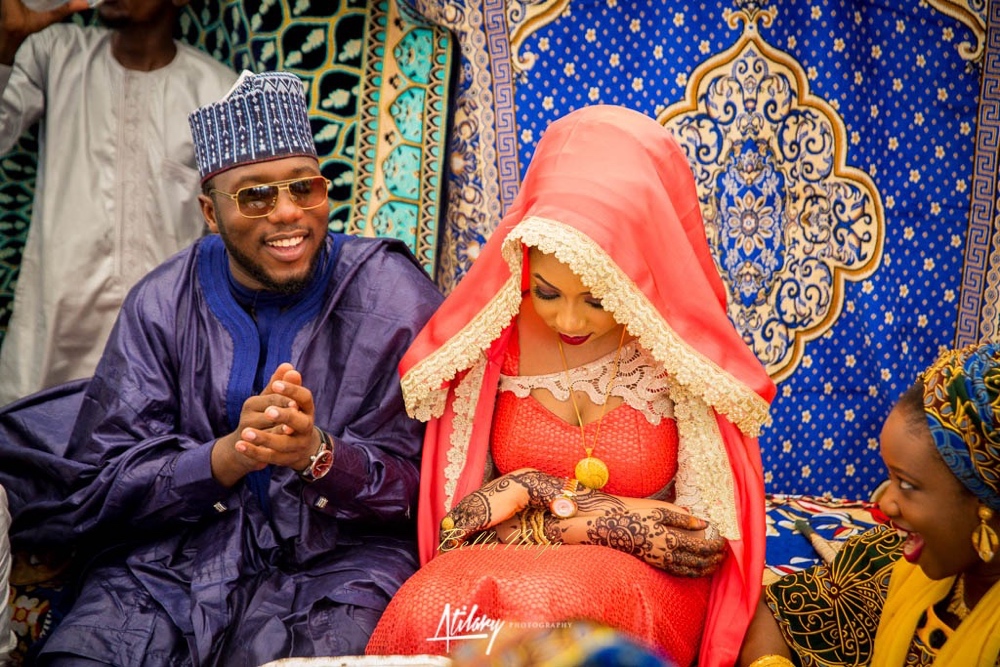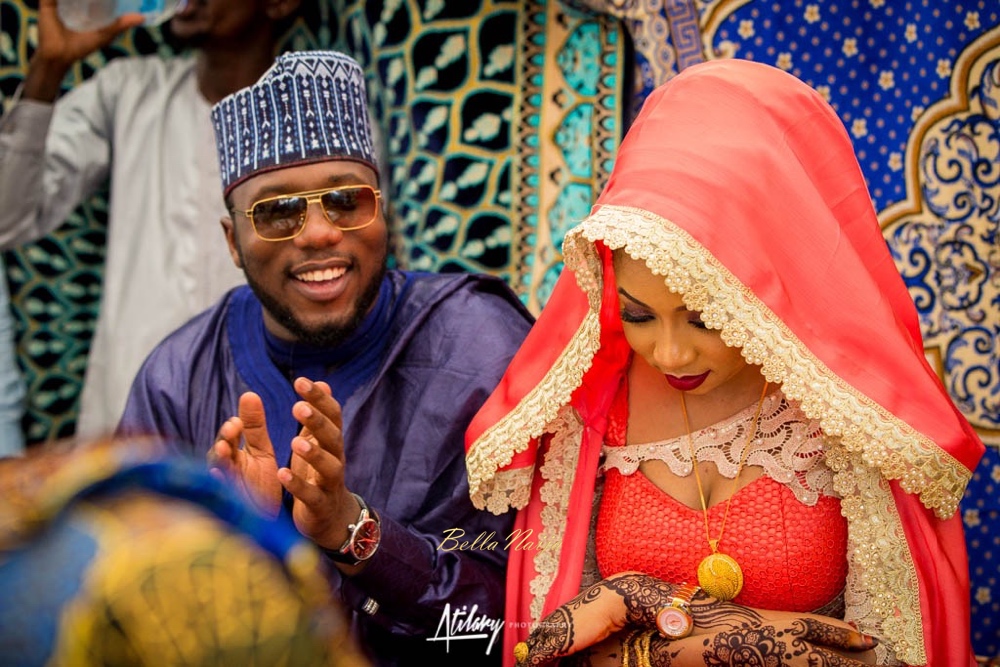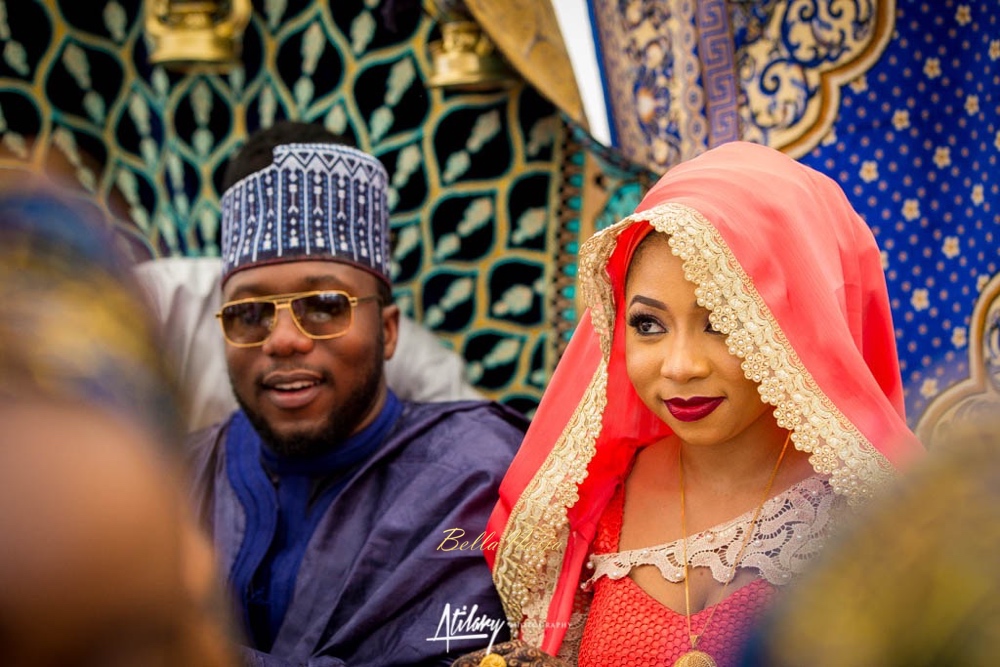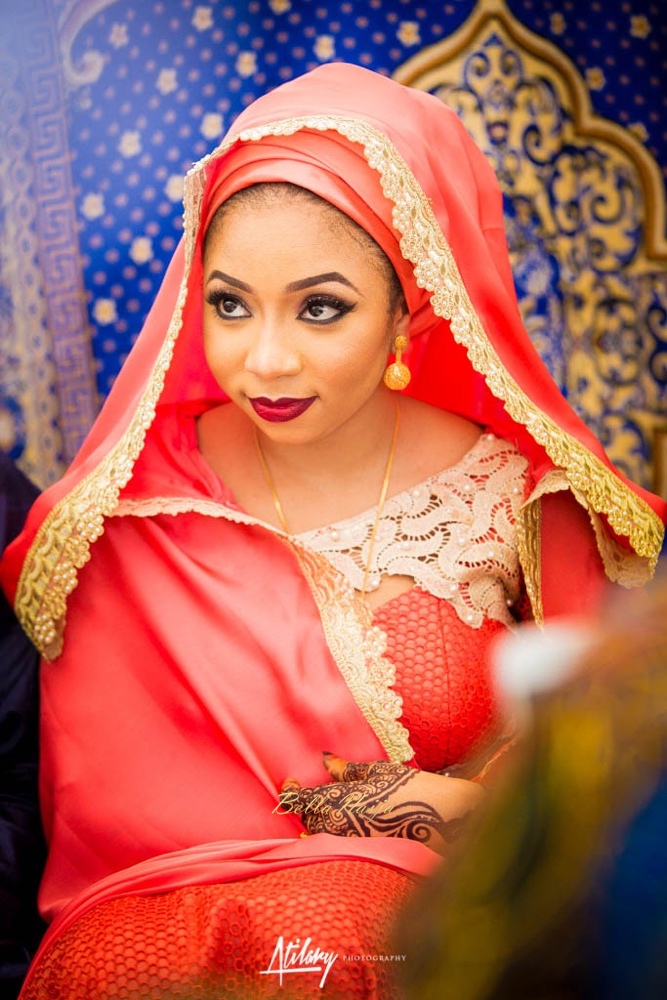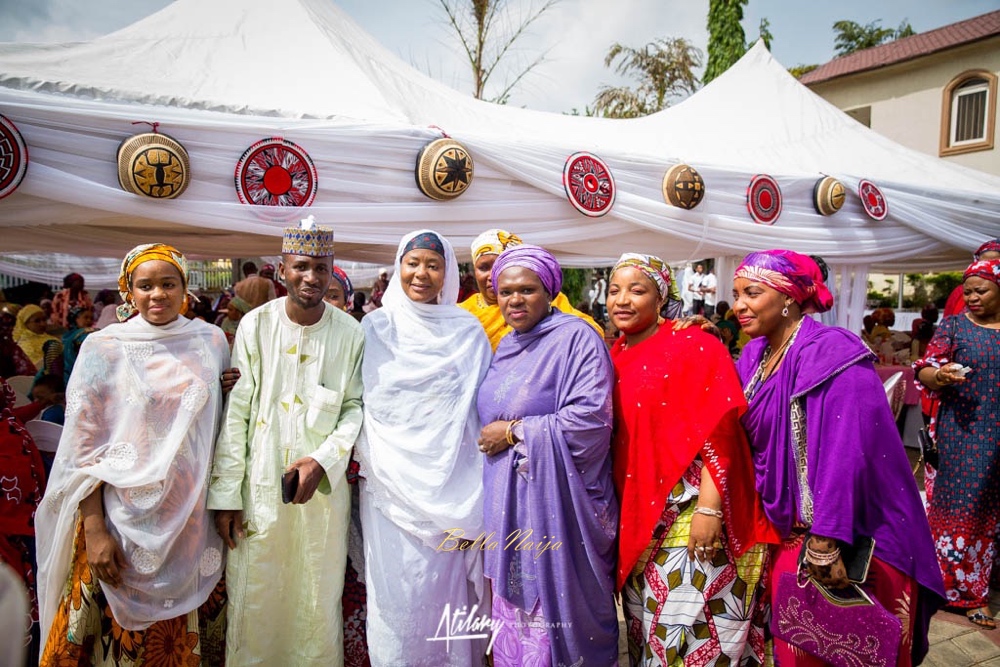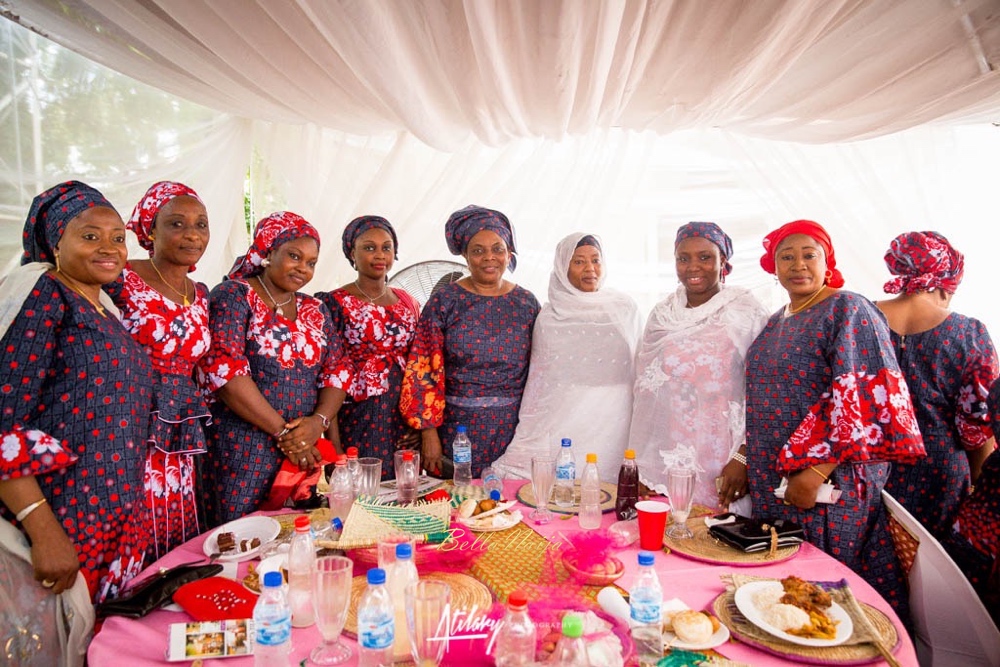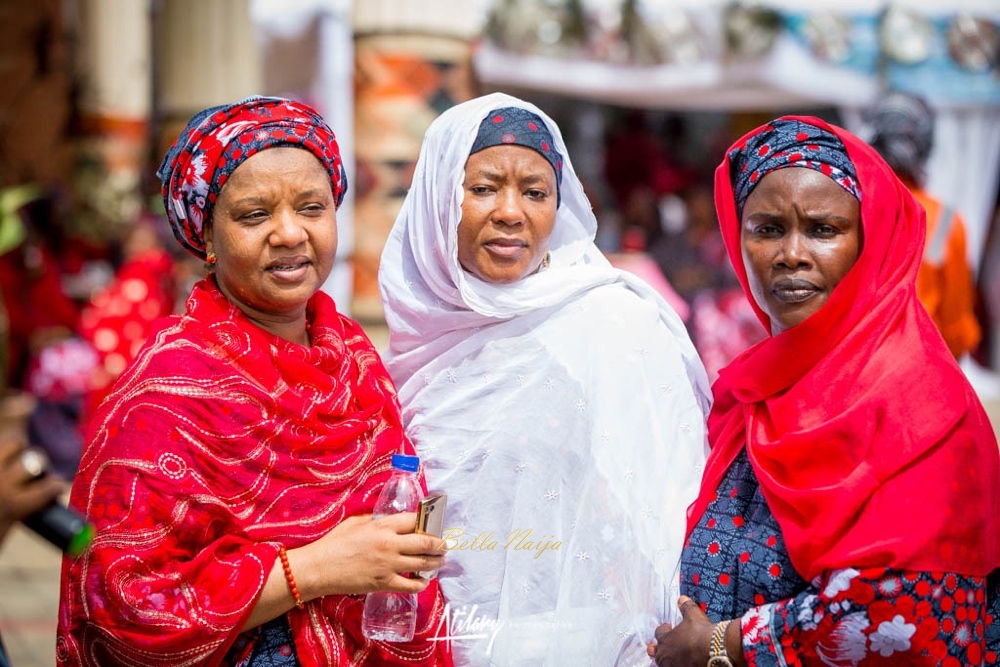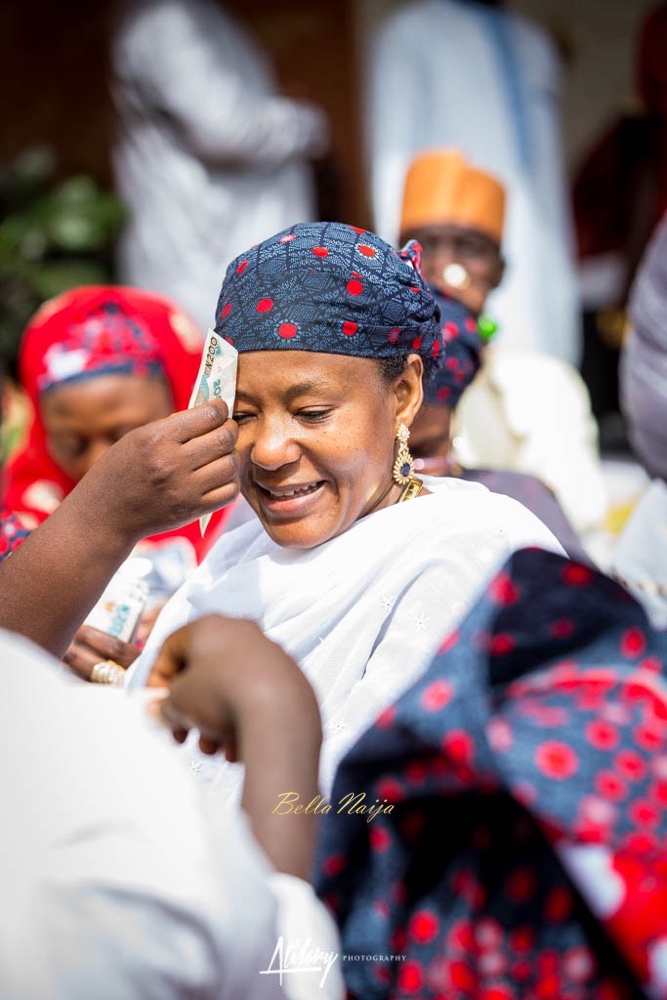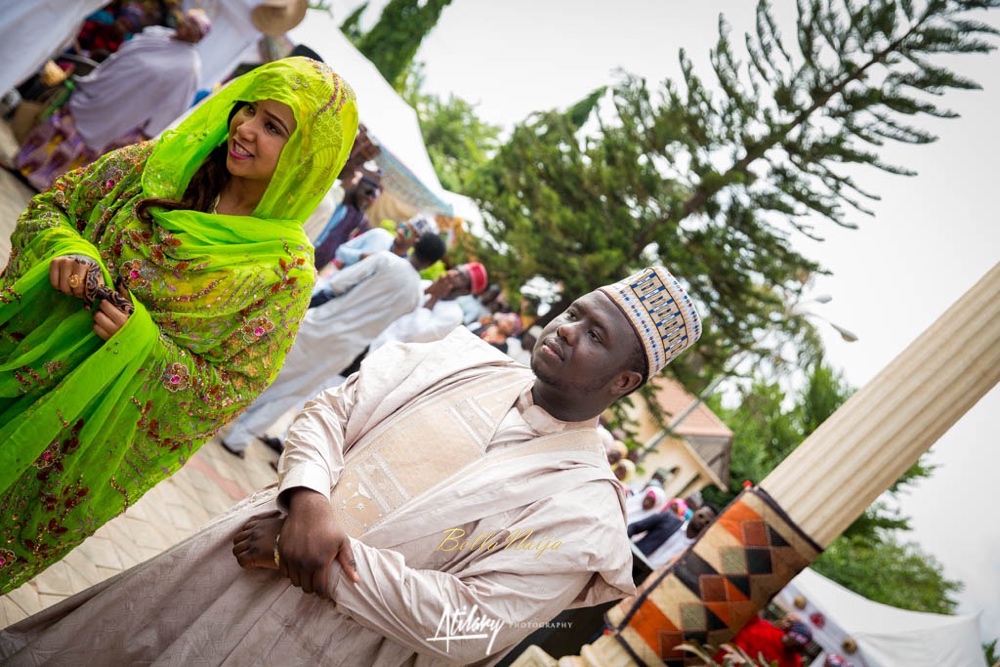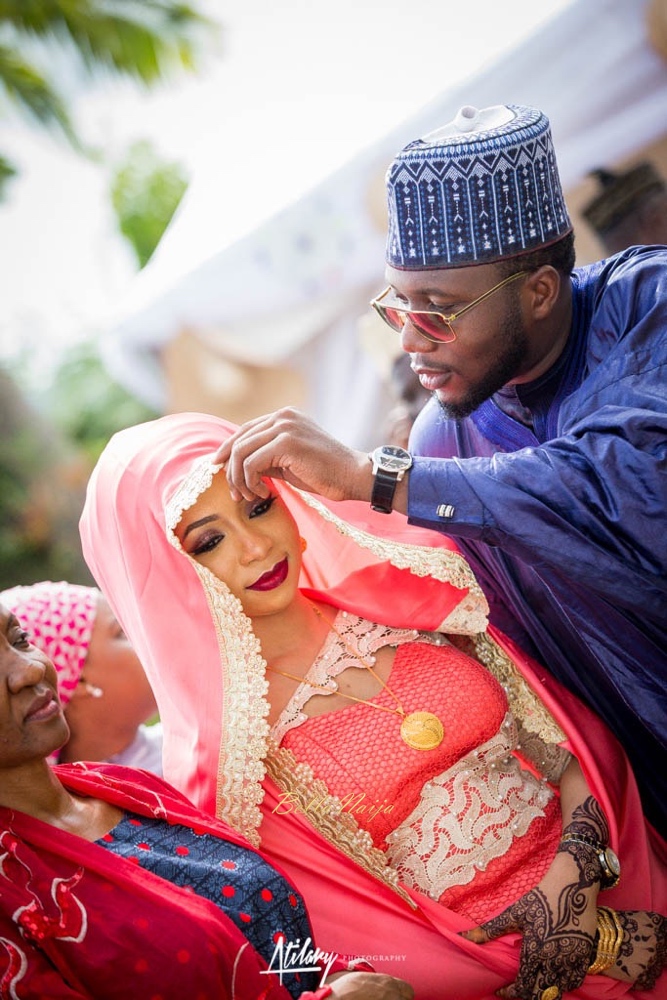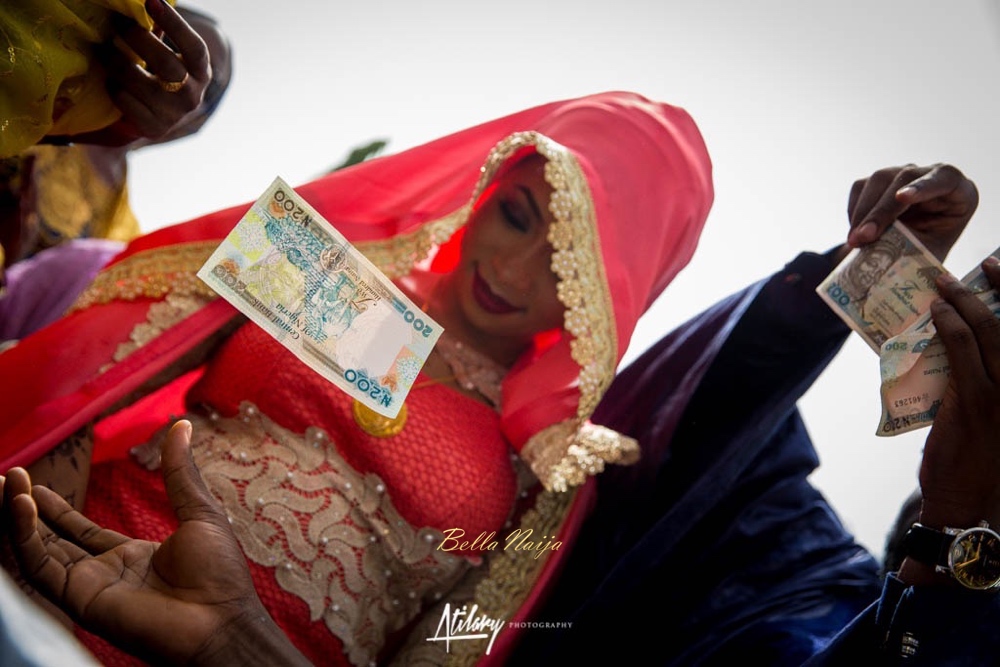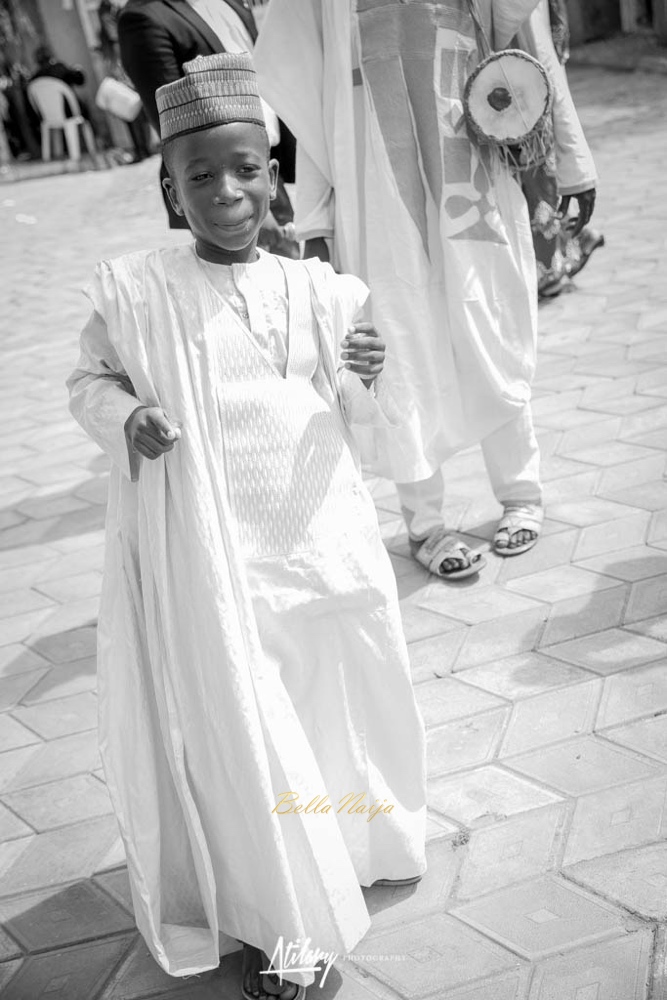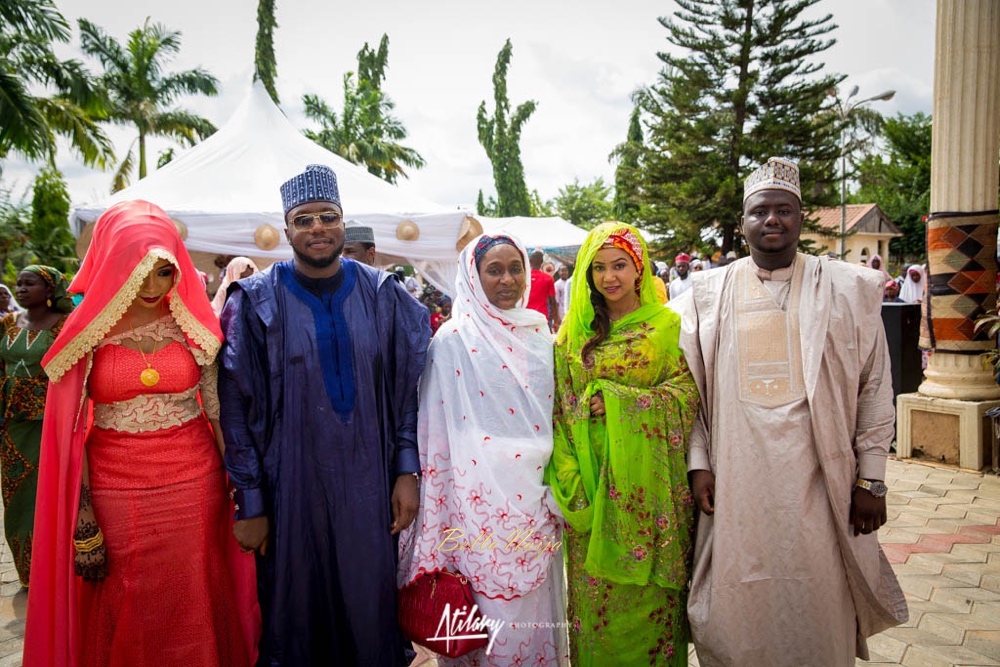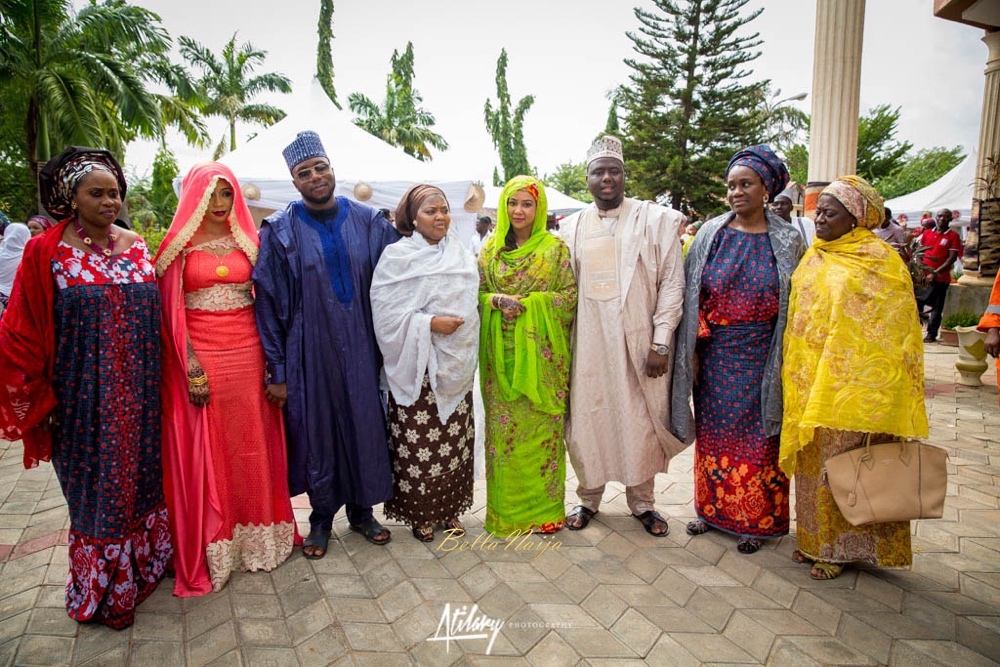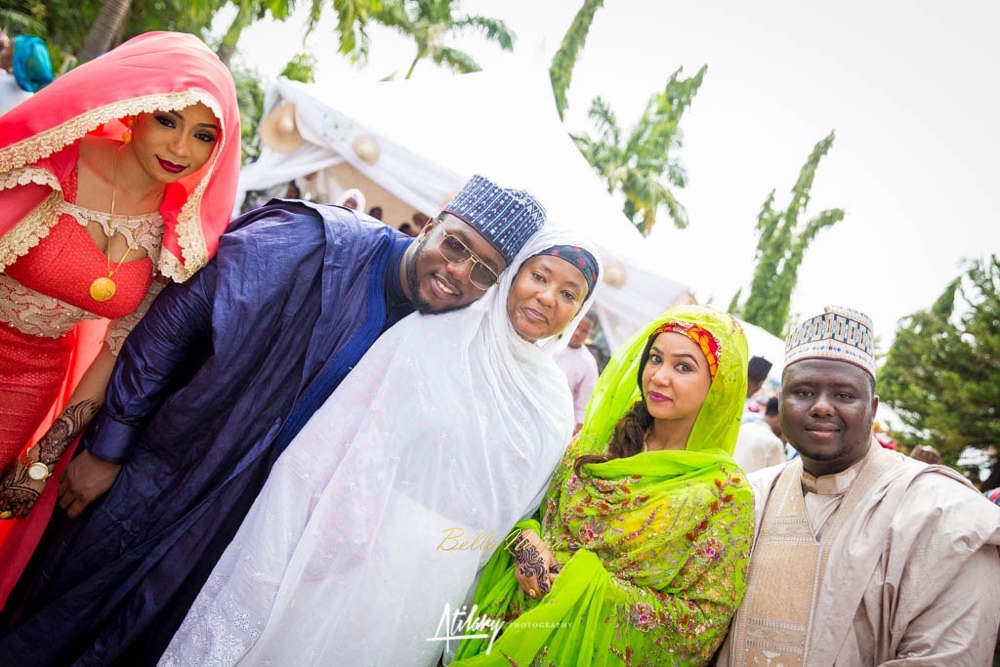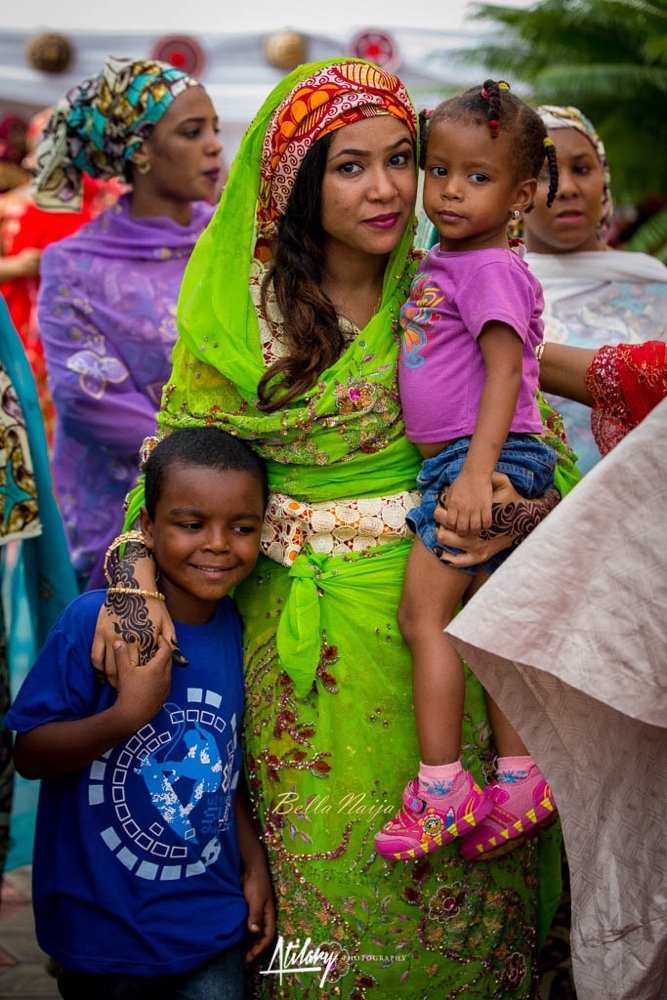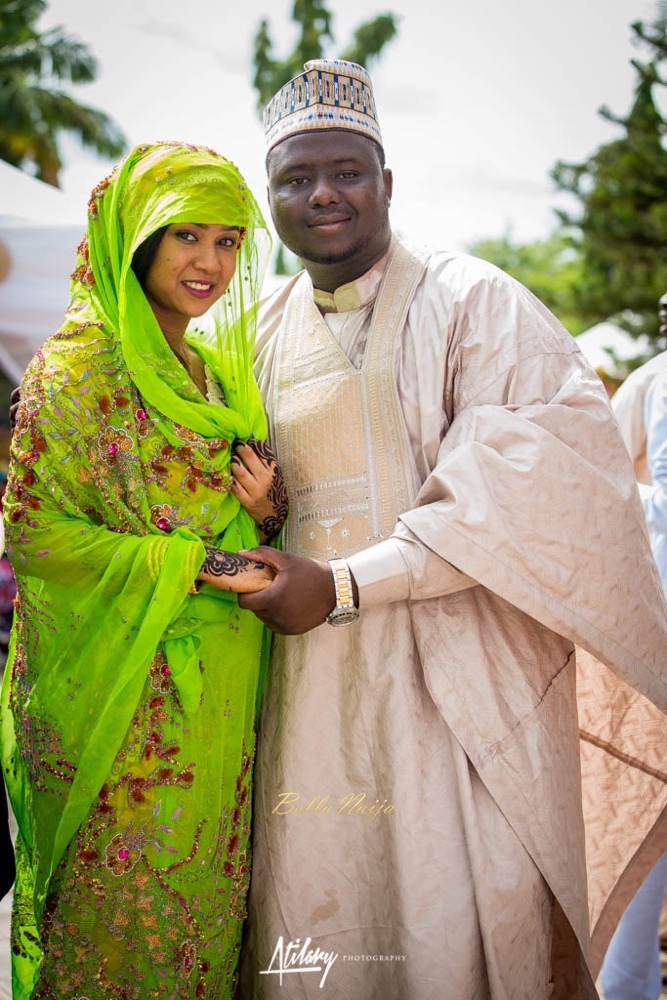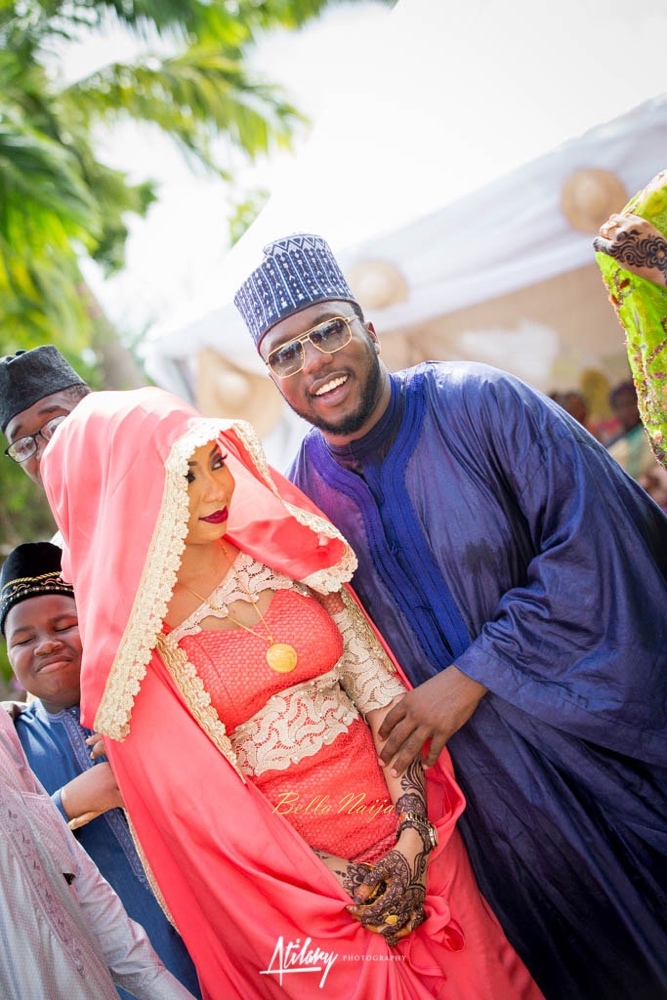 Walima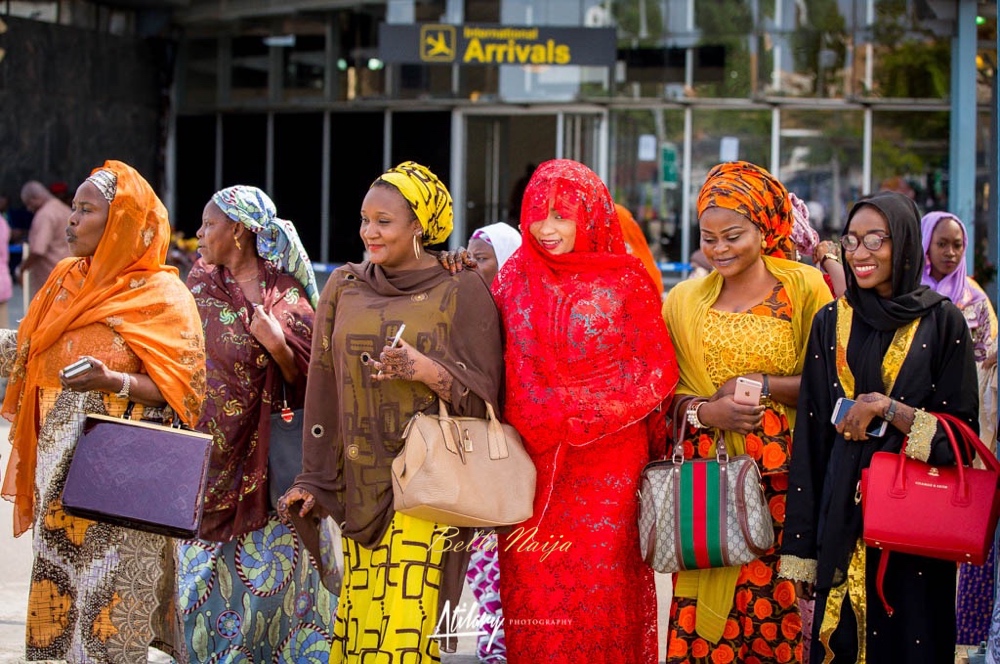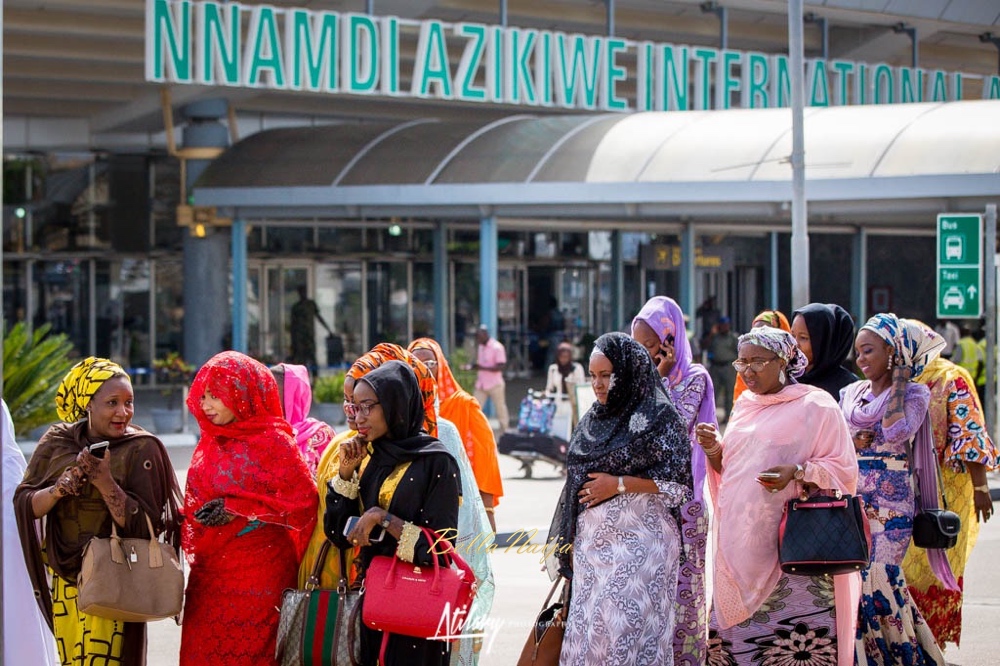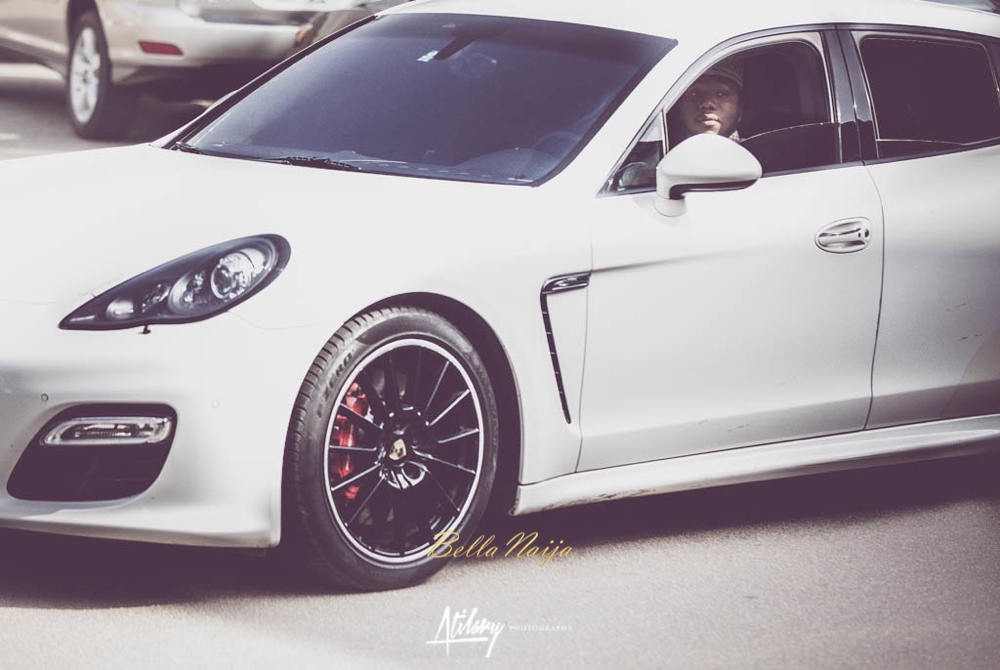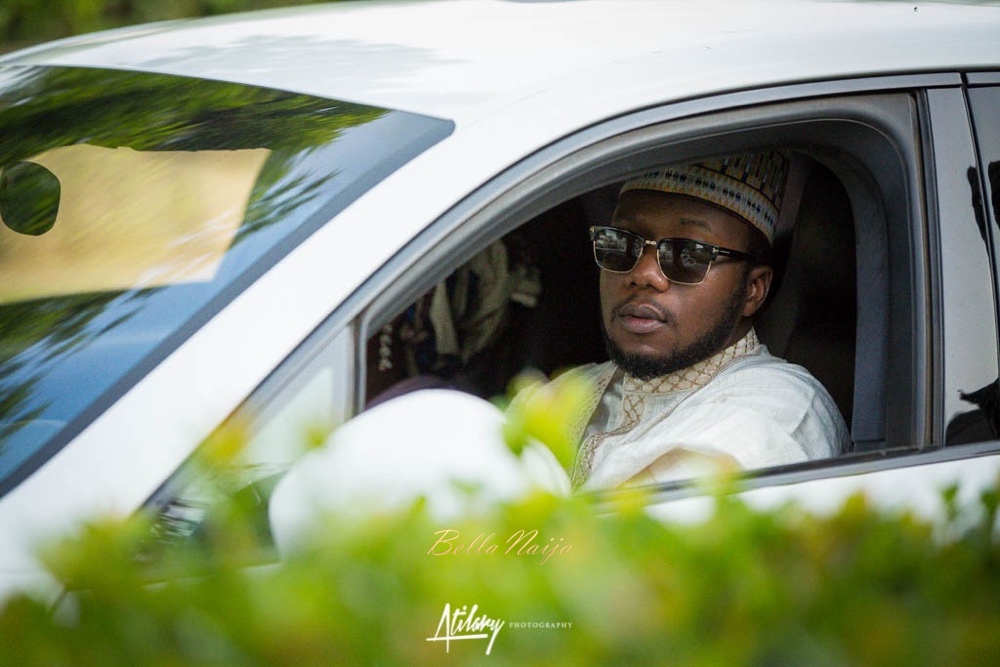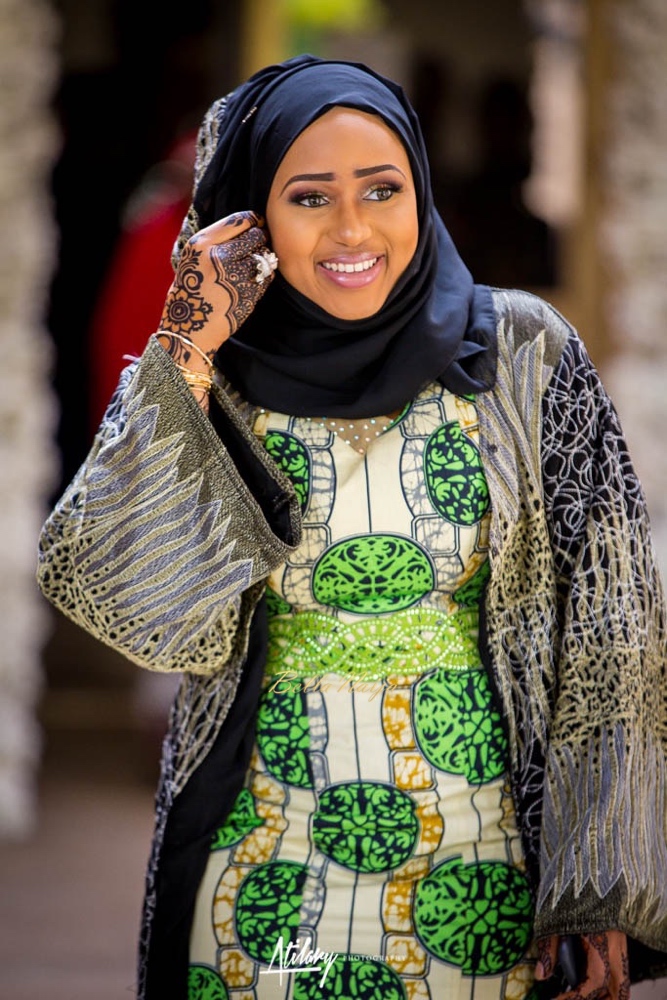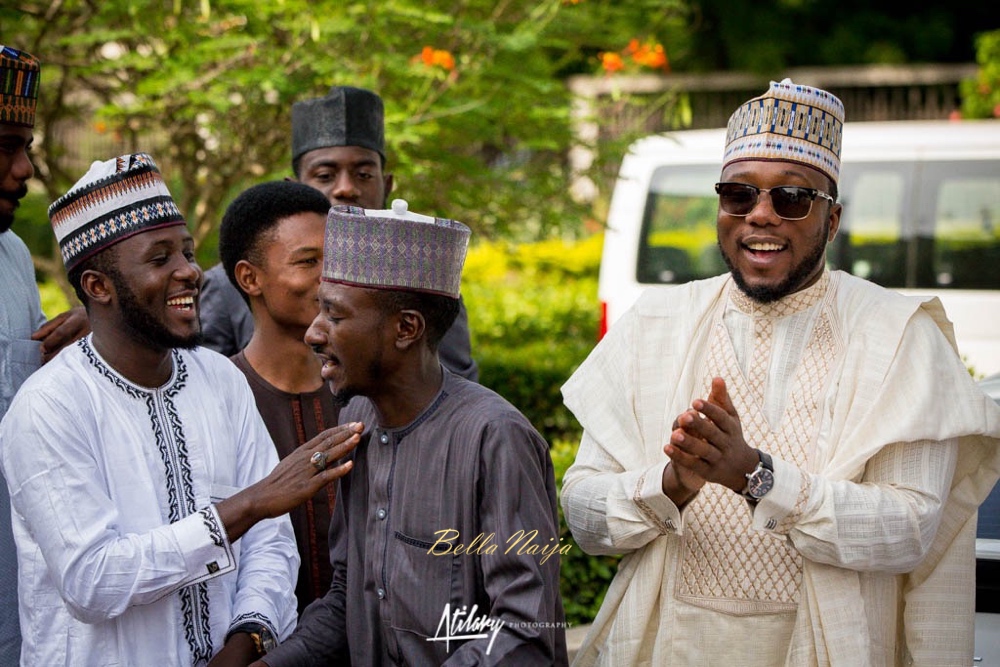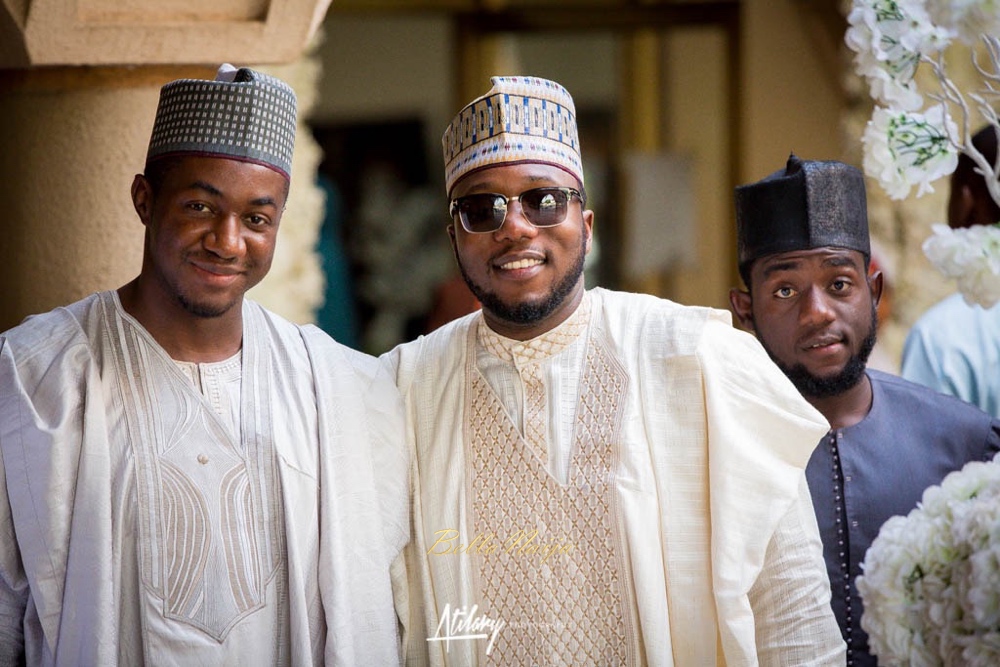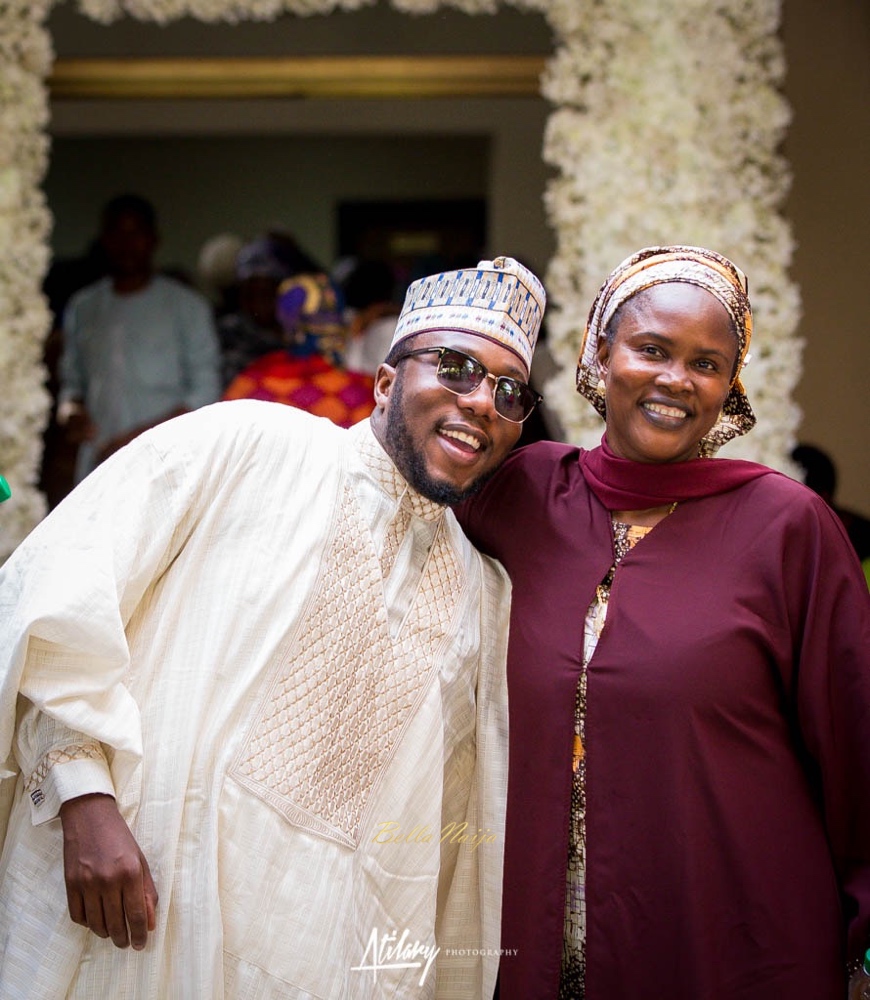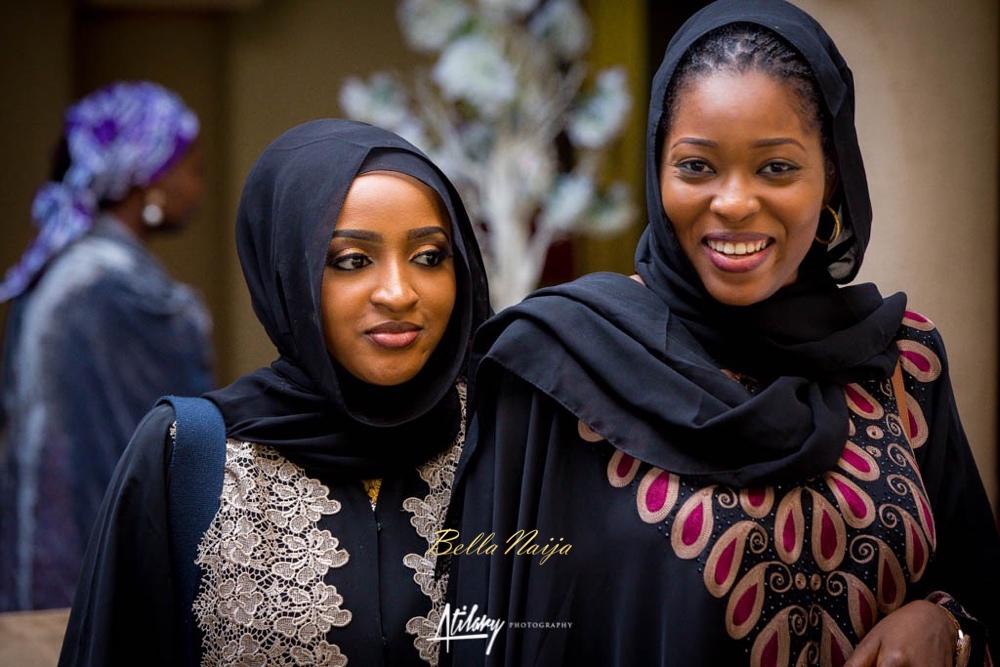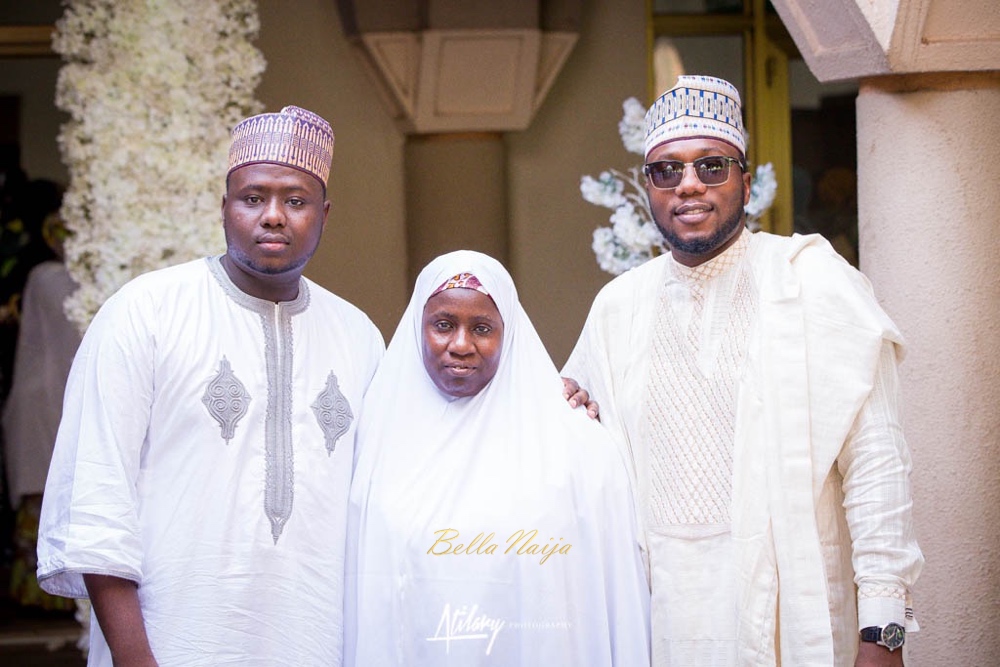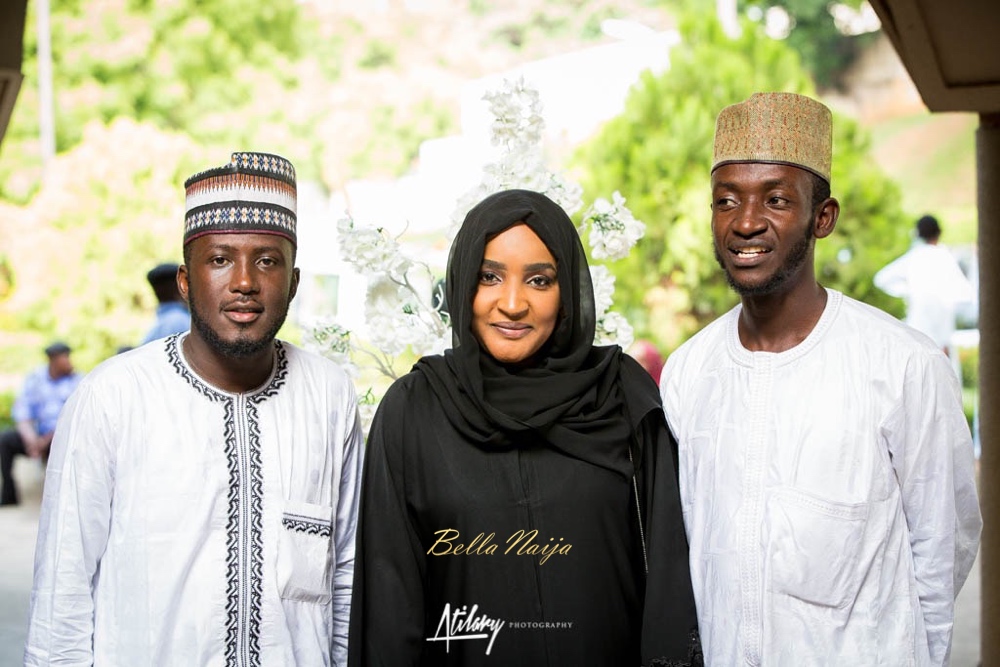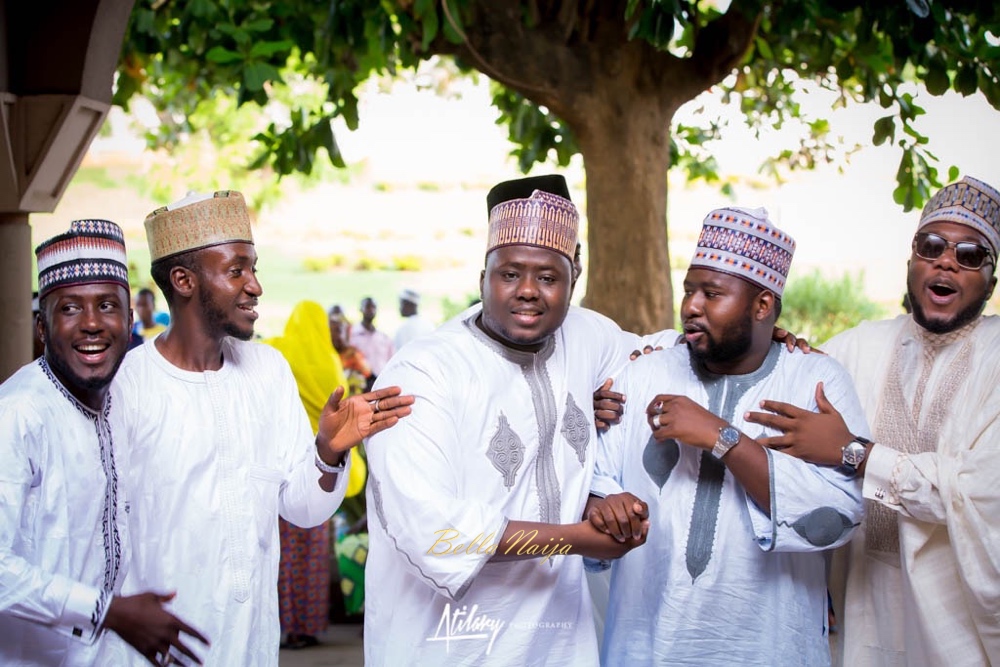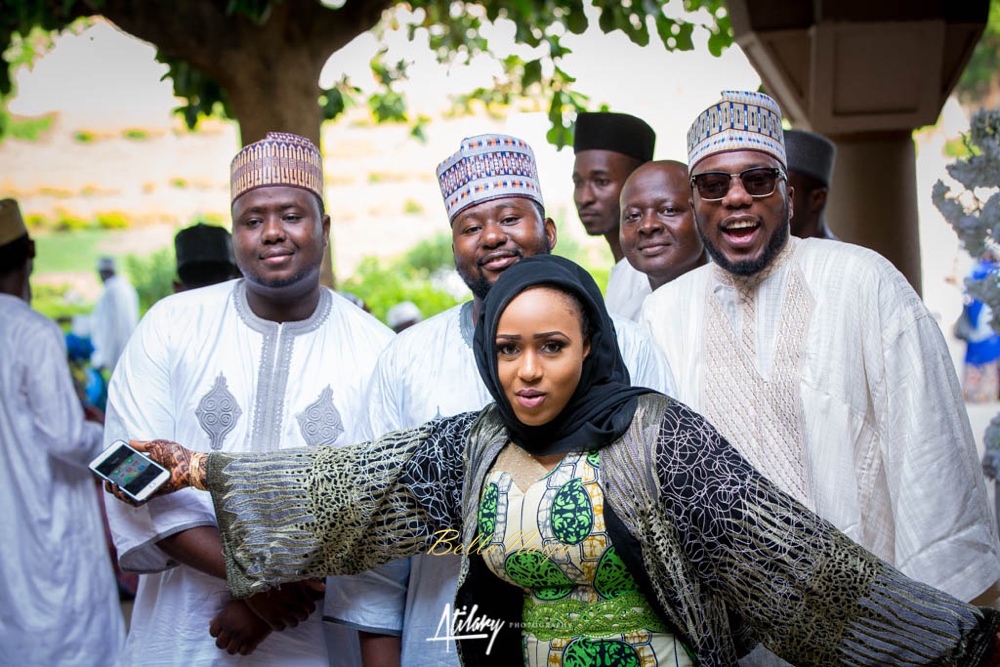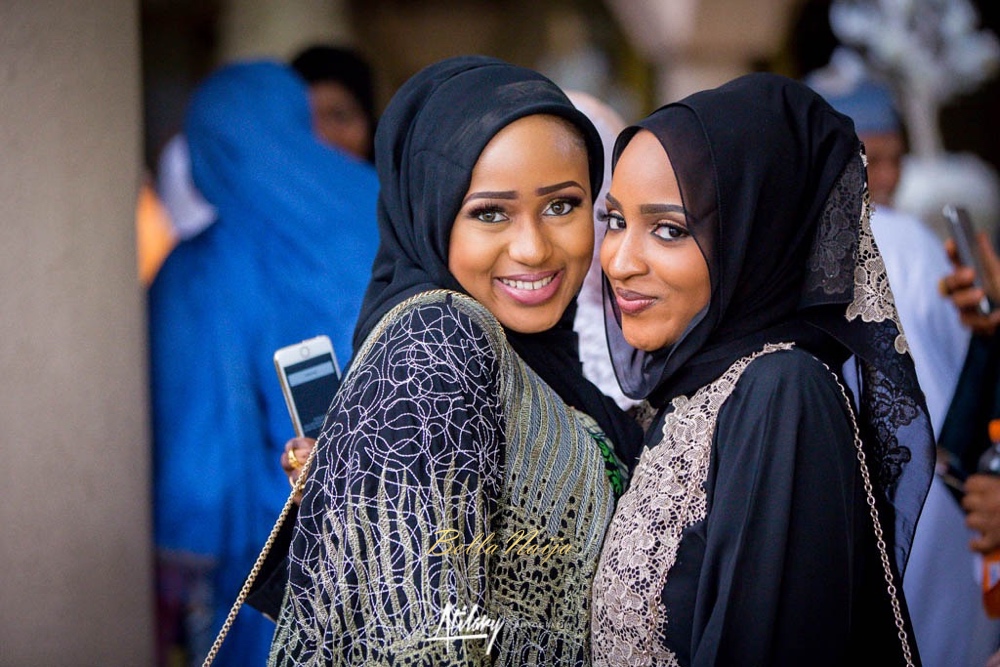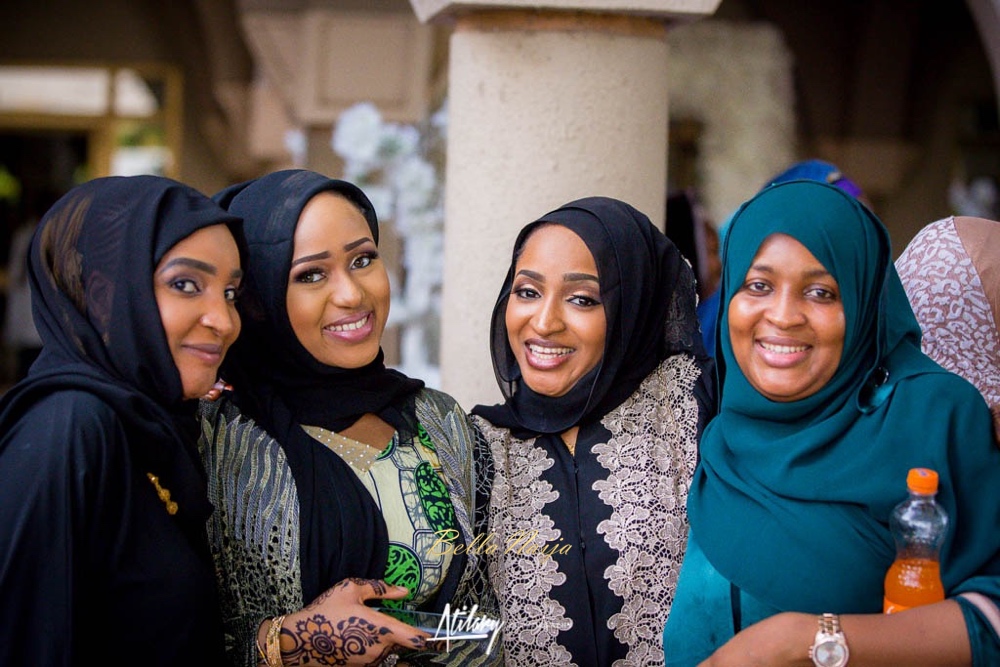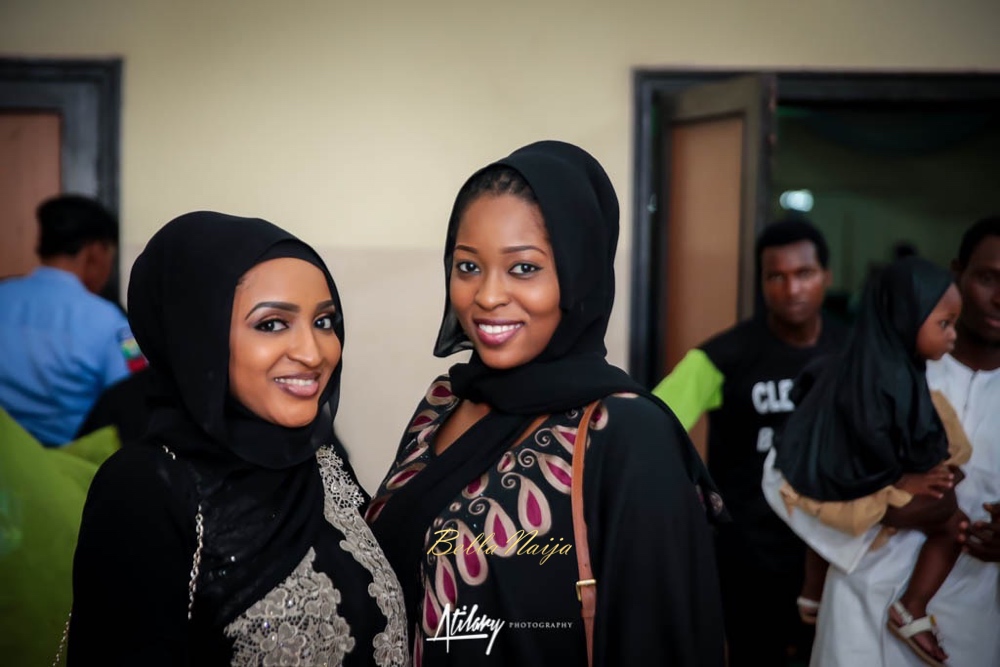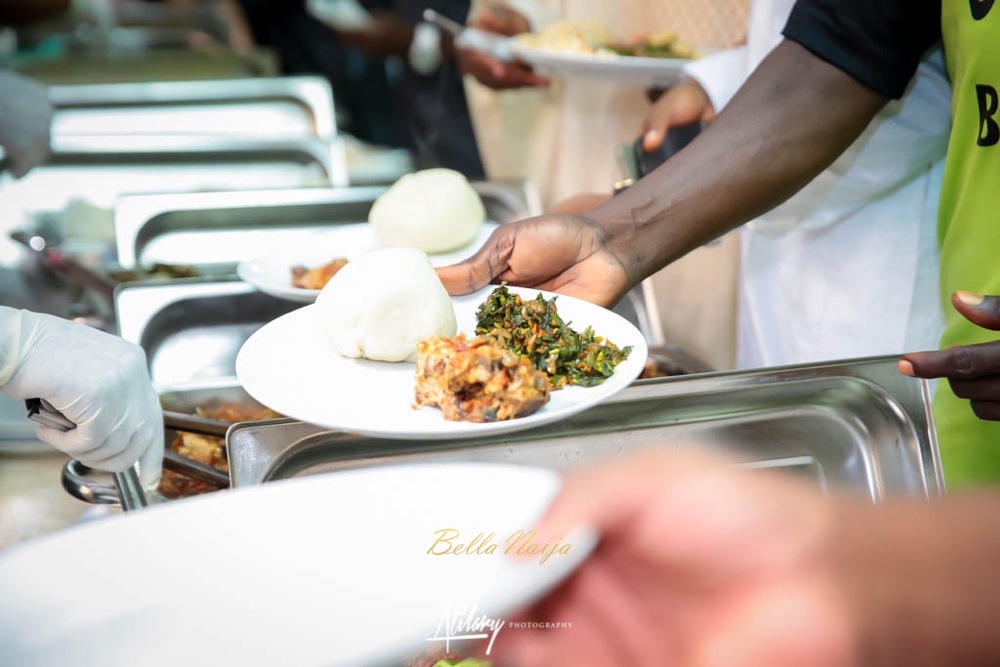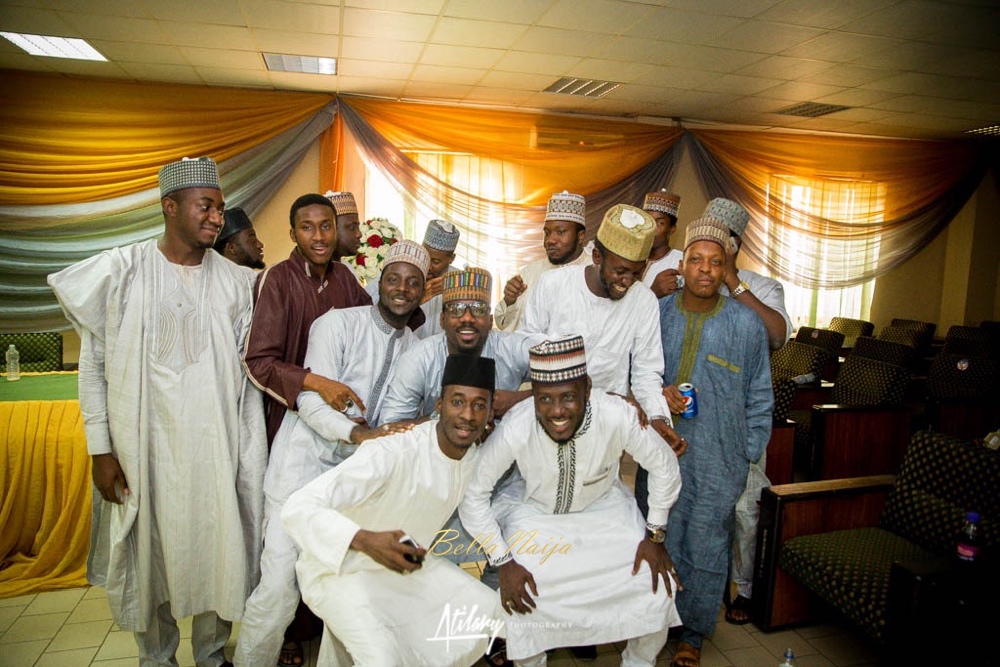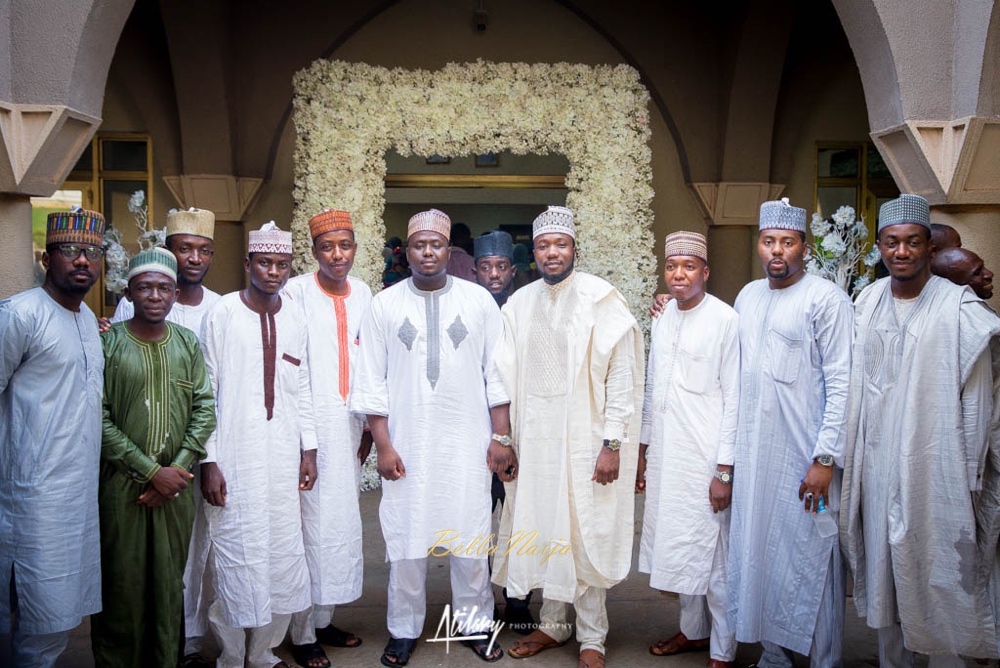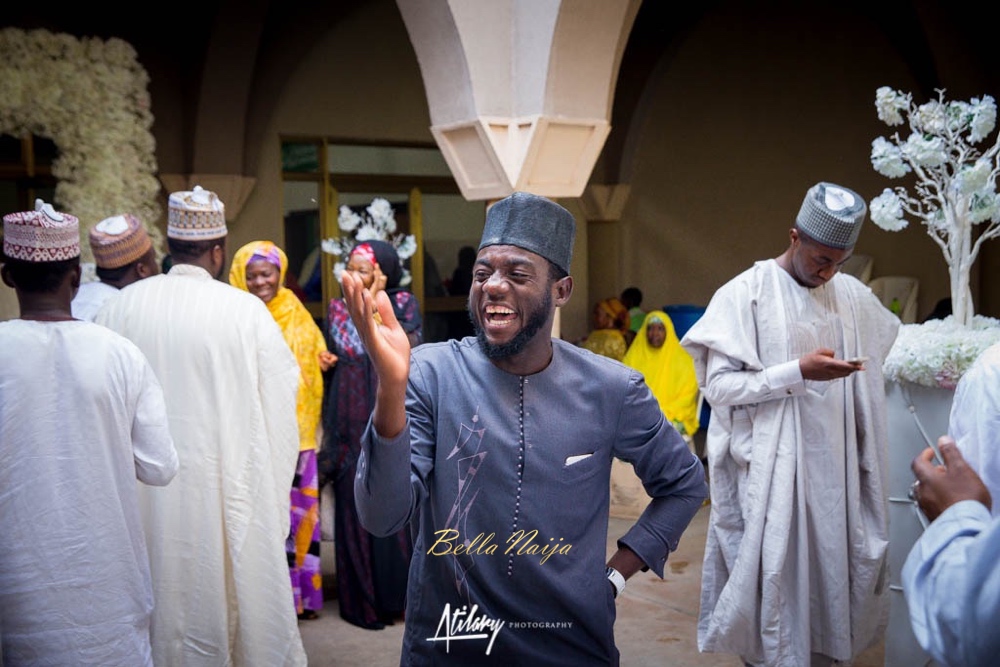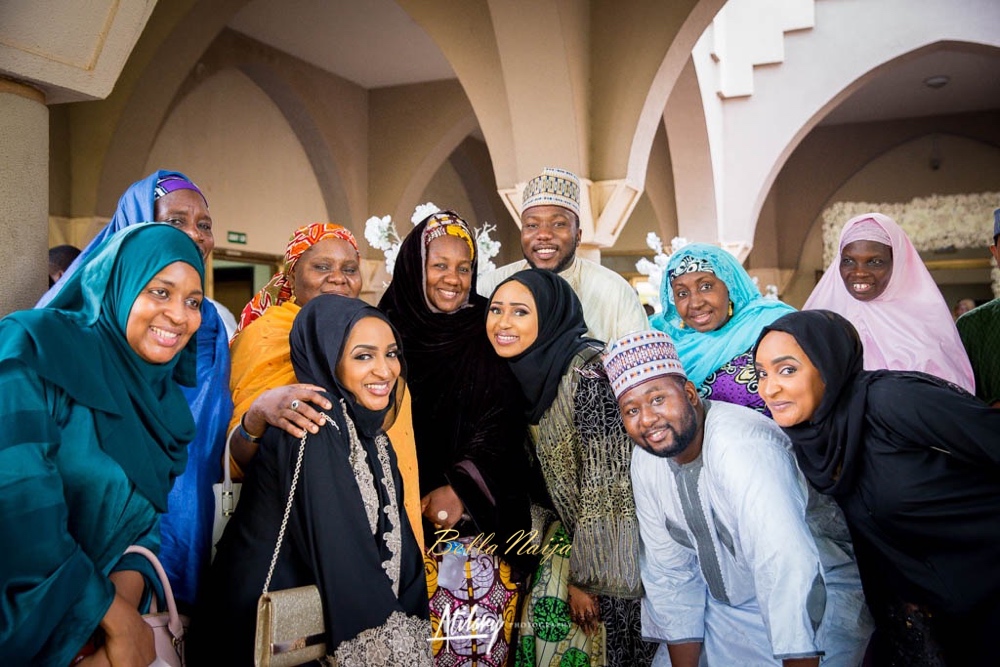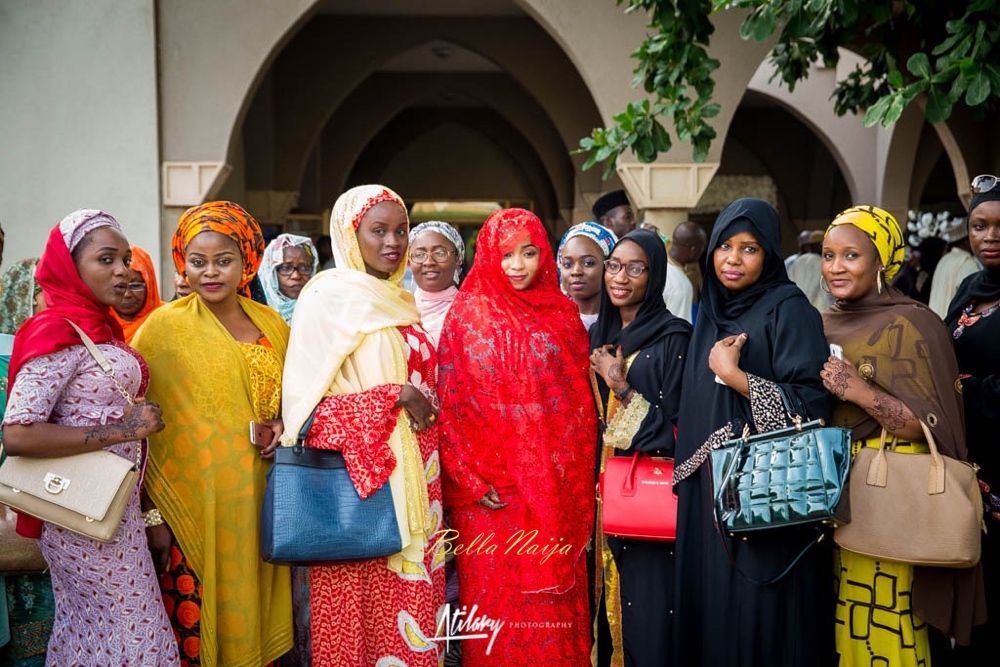 ***
Photography: Atilary Studio – @atilarystudio | Imagio Photography – @imagioweddings | Lilbature – @lilbature for @theemironline
Wedding Info – Venues & Dates
Walima and Kamu: Lelewal Hotel, Yola | May 18th & 19th, 2016
Cocktails: The Ivory Place, Abuja | May 21st, 2016
Groom's Walima: Abuja Central Mosque | May 25th, 2016
Arabian Night: Maitama, Abuja | May 26th, 2016
Wedding & Fatiha: Maitama and Sheraton Hotel, Abuja | May 27th, 2016
Grand Dinner: Abuja International Conference Centre, Central Area | May 28th, 2016
Durbar & Gala Night: Bauchi | May 29th, 2016
Wedding Attire
Makeup: Stephann Beauty | @stephannbeauty | Millie | @dazeita
Event Planner: Invitatu Events Co. | @invitatu_events_co