Womenswear designer Mason Mimi was at the recently concluded London Collections Men as a guest of Menswear Designer Adebayo Oke-Lawal of Orange Culture for BellaNaija Style. Read all about her experience!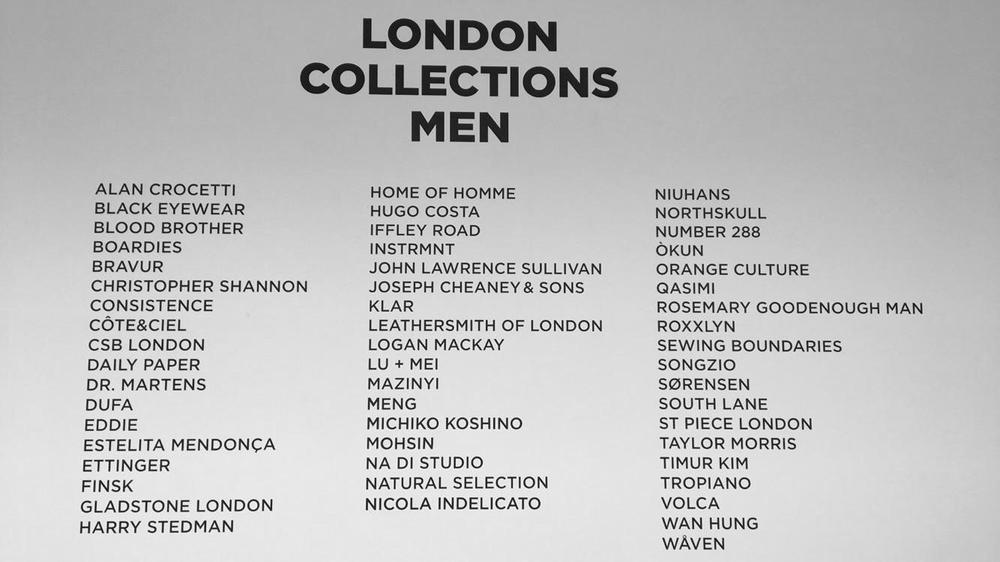 Good morning from rainy London!
The sun somehow shone through the clouds as I walked out of Temple Station, the urban style stars started popping out of nowhere, mostly dressed in black – the street photographers were shooting from all angles, then I noticed Jim Chapman as I walked into 180 Strand concierge to get my AA Pass!
I noticed minimal aesthetics, grey walls, bold writings and grand white spaces inside the exhibition space. I anxiously walked up the stairs to look for Bayo; our very own Orange Culture, trailblazer and one of the promising young Nigerian designers making waves in the global fashion market!
So, I ran into….
……Jim Chapman, famous for his YouTube channel.
Why I liked Orange Culture's Collection
OrangeCulture's pieces are known for being airy and light with movement; he's always incorporated a print with a meaning. My favorite item was the moustache nose ring, young and fresh and a collaborative effort too.
 What I Liked About The Other Brands
The brands had a uniqueness in them, each pushed the boundary of the norm a little bit. From their double knots of RG Man to INSTRMNT's minimalist deconstruct-able watches, and more so when I listened to their collection's inspiration, the minimalist effect is in full force for SS17
Enough writing for now – Orange Culture and LC:M SS17 through my lens.
Orange Culture
My Interesting Finds at LC:M SS17
Watch my phone made video here: