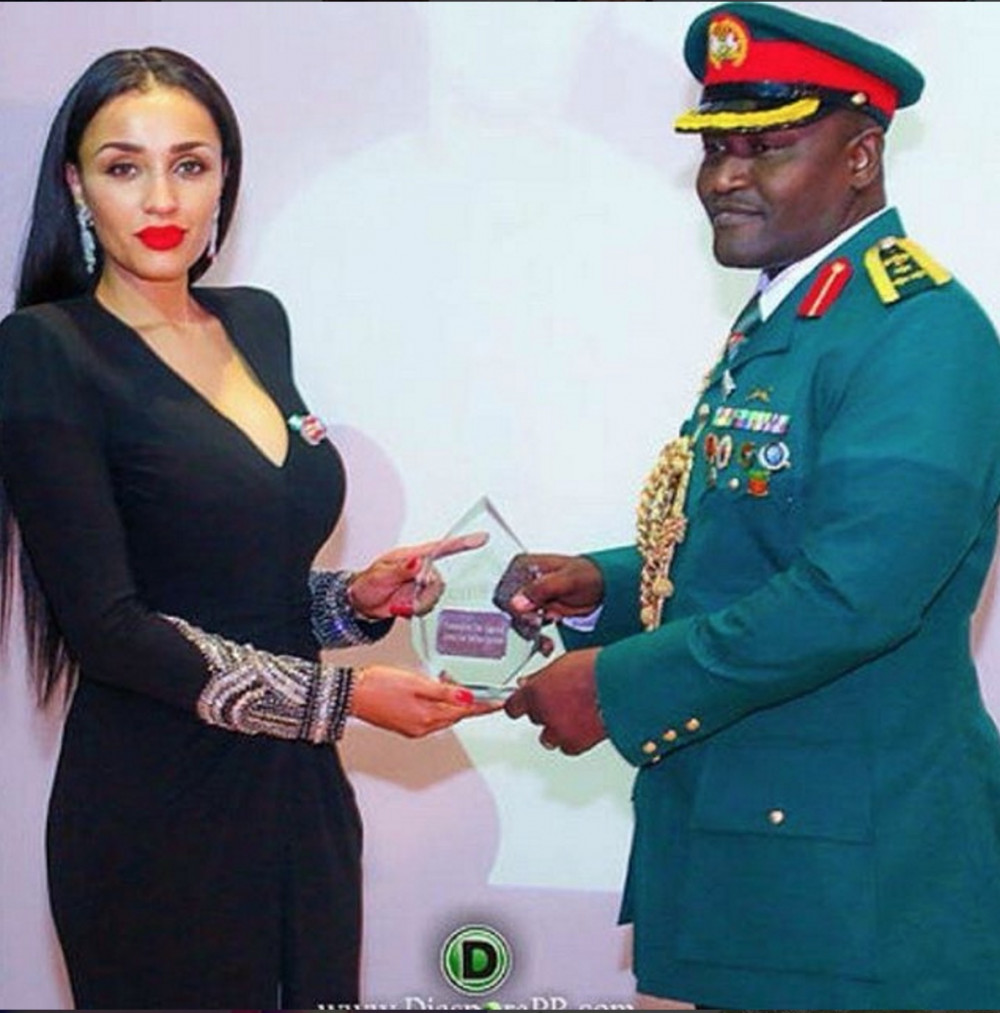 She's obviously beautiful and she's married to one of the most powerful men in Nigeria, perhaps that's why many are fascinated by Iara Oshiomhole.
The First Lady of Edo State married Governor Adams Oshiomhole in 2015 and since then Iara has made the headlines for her charity work in her home state.
She rarely grants interviews so it's interesting to get a glimpse into her life on this episode of Channels TV's Metrofile. Watch below or read excerpts.

Her name
She clarifies that her name is "Iara" (pronounced eeyara)
On Adapting to the Nigerian Way of Life
Iara says she is African as well so it was easy to adapt. According to her, Nigerians are all about family and in Cape Verde where she is from, it is the same.
Languages
Iara's first language is Dutch.
On if she experienced Culture Shock in Nigeria
She says "no" as she had been travelling a lot (she was a flight attendant), therefore, she had been exposed to various cultures. She also mentions that Nigerians are "warm", accepting and make you a part of their family.
On eating Nigerian Food
She loves plantains. She doesn't eat pepper though she is learning.
On cooking Nigerian Food
She says "Not really" when asked if she had learned to cook any Nigerian food.
Support
She receives tremendous support from women in Edo State.
On the work she does
She works with the youth, orphanages, IDP camps and many other charitable initiatives.
They are currently renovating the orphanages.
On the IDP Camps
She got emotional as she talked about wanting to do so much but not being able to do everything for the people there. She says she and the people of Edo State are trying their best.
Fashion
Her favourite colour is pink, she does not like a lot of jewellery and she loves to be comfortable.
On Gov. Comrade Adams' Evolving Style
She accepts that she may have influenced his style evolution but says she does not choose his clothes.
On Gov. Adams at Home
Iara says he is very calm, he's a loving father to his children and does not take any political fights home. She ends by saying he's a loving husband.
We also see Iara and Gov. Adams enjoying previous moments together along with her beloved pet dog Sardine.
Photo Credit: Instagram – @iaraadamsoshiomhole