For most, their wedding day is absolutely the best day of their lives – like nothing can top this!
And often, a common mistake as the hosts of the wedding, is allowing yourself to get caught up with the events of the day that you forget to snap all the memorable moments  of the day which could be captured for anniversaries, your family members, to show your kids or general recall.
Here is a fabulous list of 20 Top Nigerian favourite wedding shots that we all love to see – Make a statement and snap it!
This is Part 1 with 10 of the must-have shots in no particular order – Part 2 will be published next week Saturday 🙂
You can also view more of all these gorgeous weddings featured on BellaNaija Weddings!
***
1. The Bride & Groom's "first look/first solo moment"
The "first look" is when the bride and groom get to see each other before they say their vows. Nigerian couples are opting for this new trend, as you can get good portraits in and it's an intimate moment before the day gets hectic.
For the first solo moment, if you did things the traditional route, the first time you get alone time as man and wife is after the ceremony, before the reception.
A normal trend for most Nigerian weddings is an outfit change ranging from 2 to maybe 4 depending on how the couple intends to showcase themselves and their fashion sense on the day. Most times brides often change more than the groom, for reasons best known to women – Yeah girl! So before you go and party, get that intimate shot in that wedding album.
2. Getting Ready 
This is often the busiest and most proactive moment for the photographer – and the time where everyone wants to ask you "JAMB questions". So, before you get irritated or all excited with your group shots, as the bride get a shot of your makeup being done or even a shot of you putting your dress on, same applies for the males, a best-man helping his friend put his tuxedo on is also a nice touch.
3. The Decor
You can either choose between the church, ceremony venue or the wedding reception, but capturing the beautiful handwork of your event planner or decor designer is key (before guests get there), definitely a handy reminder, if you choose to send over "thank you" gifts later.
4. Something Grand or Unique #HashTagWorthy 
Make your BN Weddings mark and give us something to remember you by. In Nigeria, tens if not hundreds of weddings occur every Saturday, of different religions and cultures, but it is still a wedding just like yours. Do something that will make the crowd go "wow!", think outside the box, you really don't have to spend much to add your own personal touch and Hey, you never know what amazing photo could have your wedding trending (if you want to be an Insta-star for the day).
5. Walking Down the Aisle 
The unavoidable nerve-racking moment is also very beautiful. The first full look of the bride's dress, the standing ovation and if you opt for floral decor, you are in for a natural surprise.
6. Couple's Ride for the Day
Detail is everything and remembering the small stuff shows how well-planned the event was. I mean you cannot go wrong with a vintage car for the groom to whisk his bride away, with the right atmosphere and a intimate pose – this is definitely the chance to get a postcard perfect photo.
7. Wedding Shoes!
Probably the third most expensive item for a bride, after her ring and wedding dress of course, so why not give the girls a taste of your fashion sense and add a little personalization to your outfit, with colour or any other creative idea.
8. The "Who's Next" Bouquet
You cannot end the wedding without finding out who "all the single ladies" are, I mean who's next is a classic moment of fun at any wedding and if you've opted for fresh flowers or a gemstone bouquet that you are not taking home, it's good to have a shot for keepsakes.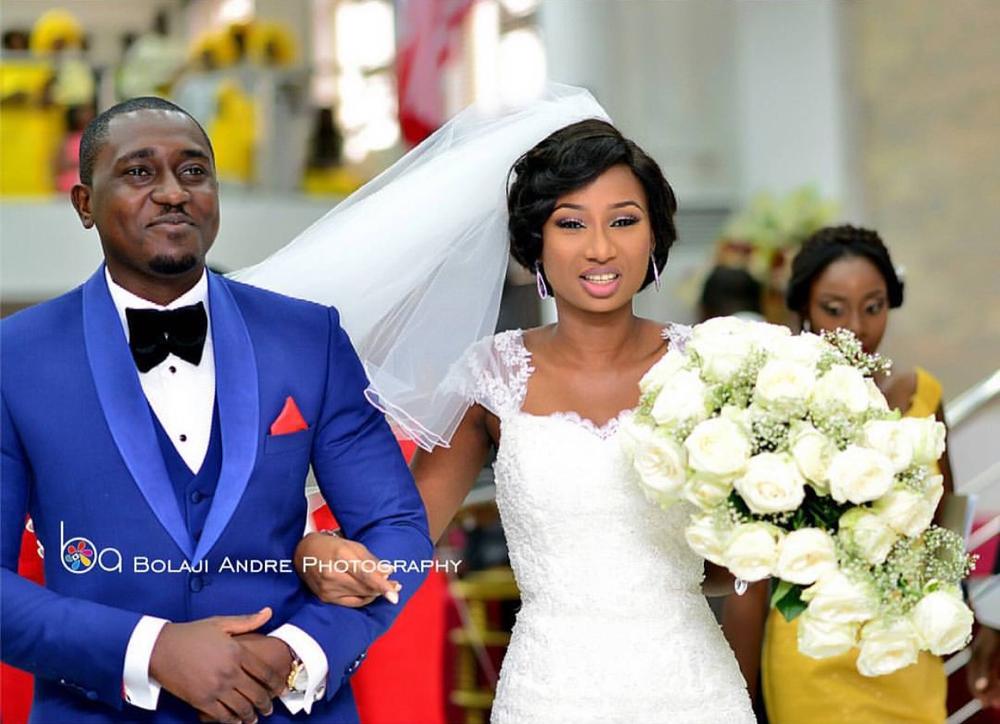 9. Bride and her Bridesmaids 
This is one of the most heartfelt photos because of the history within, the bride's train usually consists of her sister, a new sister-in-law, the bride's best friends and close childhood friends.  A natural hybrid of the old and new and the what's to come as most bridesmaids are the following upcoming bride-to-be.
10. Classic Portrait
The classic portrait is the "aww, when did you get married?" photo people walk into as they enter your house, years later. As a couple, this captures a clear focused profile picture of the couple smiling, it is usually taken before you enter the reception venue and after you have tied the knot with your "I dos" and becomes your first framed photo in your new home.
***
Look out for Part 2 next week Saturday!
Instead of wishing "I really should have had photos of …" make a priority list and share it with your wedding planner/coordinator before the big day.
Happy Snapping, and of course Happy Married Life!
Photo Credits: George Okoro Photography | PhotoGuyK | Inije Photography | Heathyr Huss Photography | Imagio Photography | Photography by Olumide | AkinTayoTimi | Bolaji Andre Photography | Joseph West Photography | Instagram