"Most of us ladies live in fear that pregnancy will ruin our bodies forever" – Sonia Ogbonna shares the Journey of her Post-Baby Body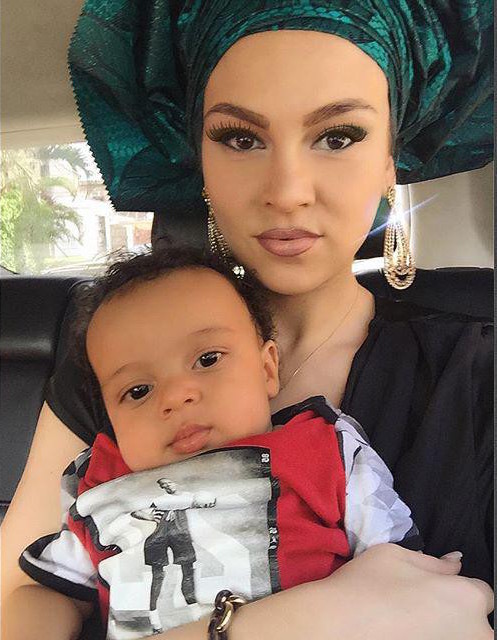 Sonia Ogbonna, wife of Nollywood actor and model Ik Ogbonna, got her post-baby body back so fast it was incredible.
The mum of 1 is sharing encouraging words on how she did it and advising other women not to be afraid.
She wrote:
I know how most of us ladies live in fear that pregnancy will ruin our bodies forever. We see women, even celebrities, that never look the same again after childbirth and we wander "what can I expect?" Sometimes we justify everything with good/bad "genetics" acting like it determines our destiny and that kind of thinking help us make a peace and comfort with being uncomfortable in our own skin.
And I'm talking out of my own past experiences and wrong attitude that made me forget I have an absolute charge over my own life. But then…

1)Pic : Exactly 7 days postpartum 2)Pic: 15 days postpartum 3)Pic: 40 days postpartum To make it clear, I have never done any surgery and I have never ever put myself through radical dieting nether I ever starved myself. That's an extra reason I have a need to make you understand that it's not that hard and it doesn't take any extreme measures to look the way you always wished. I want to share all my secret recipes, products, drinks, all my ways and routines that helped before and after my pregnancy to feel good in my skin and get the maximum out of my body. Remember, the goal is not to look like someone else; it's to look like the best possible version of yourself! Stay tuned, to be continued loves!