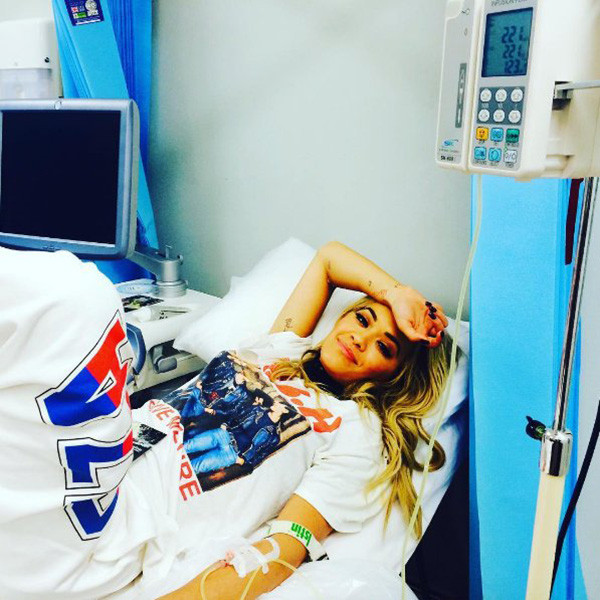 Rita Ora was hospitalized for exhaustion this Wednesday.
She posted the above picture on her Instagram with the caption "Today was pretty tough but I'm getting through it thank you to all of you for the support! I love you!! #exhaustionisreal", the post has been deleted. However, the photo is still up on her twitter account.
The "R.I.P" singer shared her busy day with fans on her snapchat, she started off her morning at a photo shoot in London, which she documented via her Snapchat. But as the day went on, Ora's energy waned. She eventually took a trip to the hospital, where she got an IV and some rest.