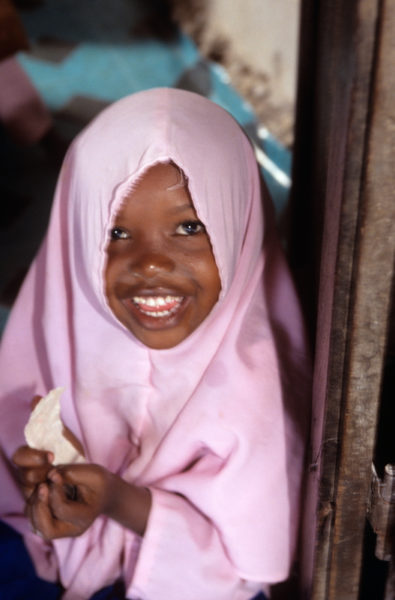 A special panel of the Court of Appeal in Lagos on Thursday, set aside the judgment of a Lagos High Court which held that the ban on Hijab (Muslim Headscarf) by the Lagos State Government, was not unconstitutional.
The special panel of the appellate court presided by Justice A. B. Gumel, held that the appeal was meritorious and allowed same.
The Lagos State Government had sometime in 2013, placed a ban on wearing of the hijab in schools, on the grounds that it did not constitute a part of the approved school uniform for students.
In reaction, two female students had on May 27, 2013, filed a suit under the aegis of the Muslim Students Society of Nigeria (MSSN), challenging the ban as being an infringement on their rights to freedom of thought and religion.
Justice Modupe Onyeabor of the Ikeja High Court had in a judgment, dismissed the suit on the grounds that the ban did not constitute a rights infringement.
The judge had held that the prohibition of Hijab over school uniforms within and outside the premises of public schools was not discriminatory.
Dissatisfied with the lower court's decision, the students had appealed the verdict and urged the appellate court to upturn same.
In his lead judgement on Thursday, Justice Ali Gumel held that the use of hijab was an Islamic injunction and also an act of worship.
The judge further held that it will constitute a violation of the appellants' rights to stop them from wearing hijab in public schools.
Resolving all the five issues raised in favour of the appellants, the appellate court held that the lower court erred in law when it held that ban on hijab was a policy of the Lagos State Government.
The court noted that no circular was presented before the lower court to show that it was a policy of Lagos State, adding that it is trite law that he who asserts must prove.
The appellate court further held that if there was a policy, such policy ought to have emanated from the state House of Assembly which is the legislative arm, and not from the executive arm of government.
Consequently, the court held that the fundamental rights of female Muslim students as enshrined in section 38 (1) of the 1999 constitution was violated by the respondent.
The court also dismissed the argument of Lagos State that it made exceptions by allowing female muslim students to wear hijab during prayers.
Other Justices in the five-man panel include: Justice M. Fasanmi, Justice A. Jauro, Justice J.S. Ikejegh and Justice I. Jombo Ofor.
Photo Credit: Alan Gignoux | Dreamstime