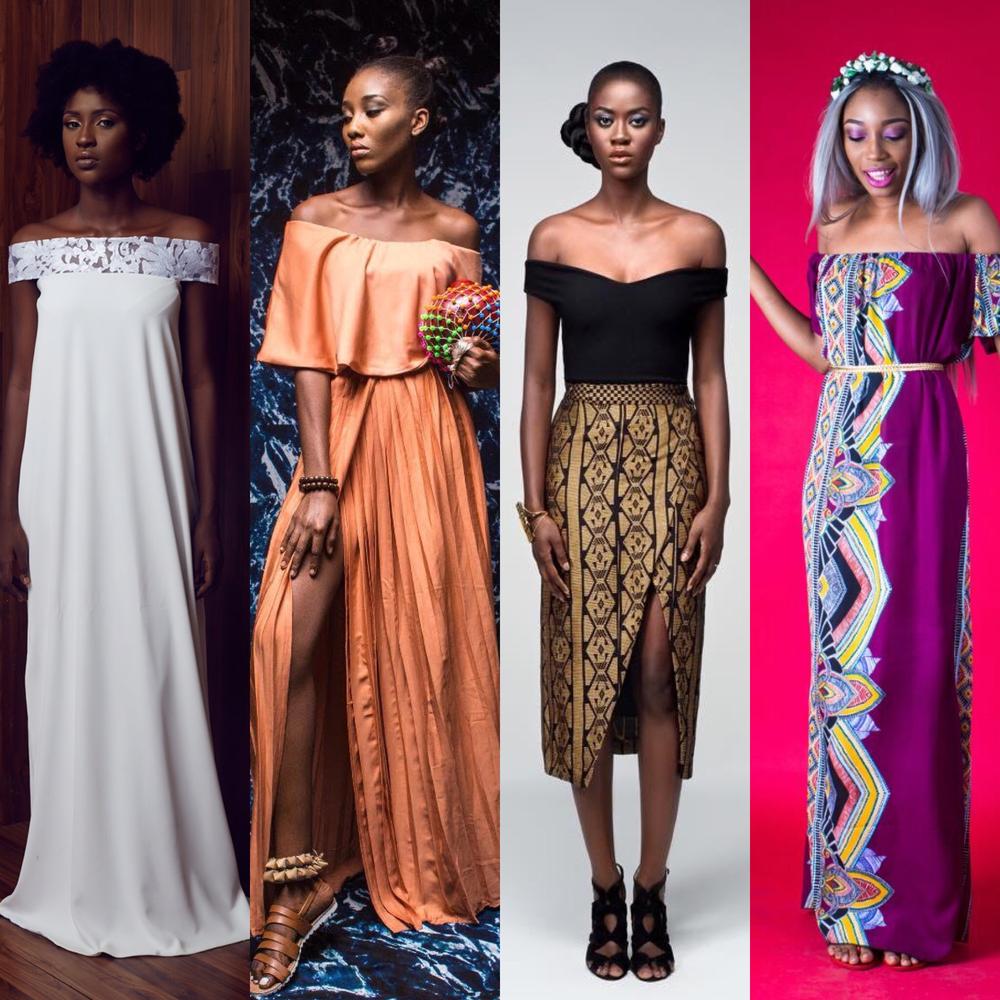 BN Style presents Collection Conversations, a weekly round up of all the collections and look books from African designers featured on BN Style from the previous week. Collection Conversations features Eki Ogunbor & Richard Akuson sharing their individual thoughts on featured collections from the previous week.
So, let's get started.
***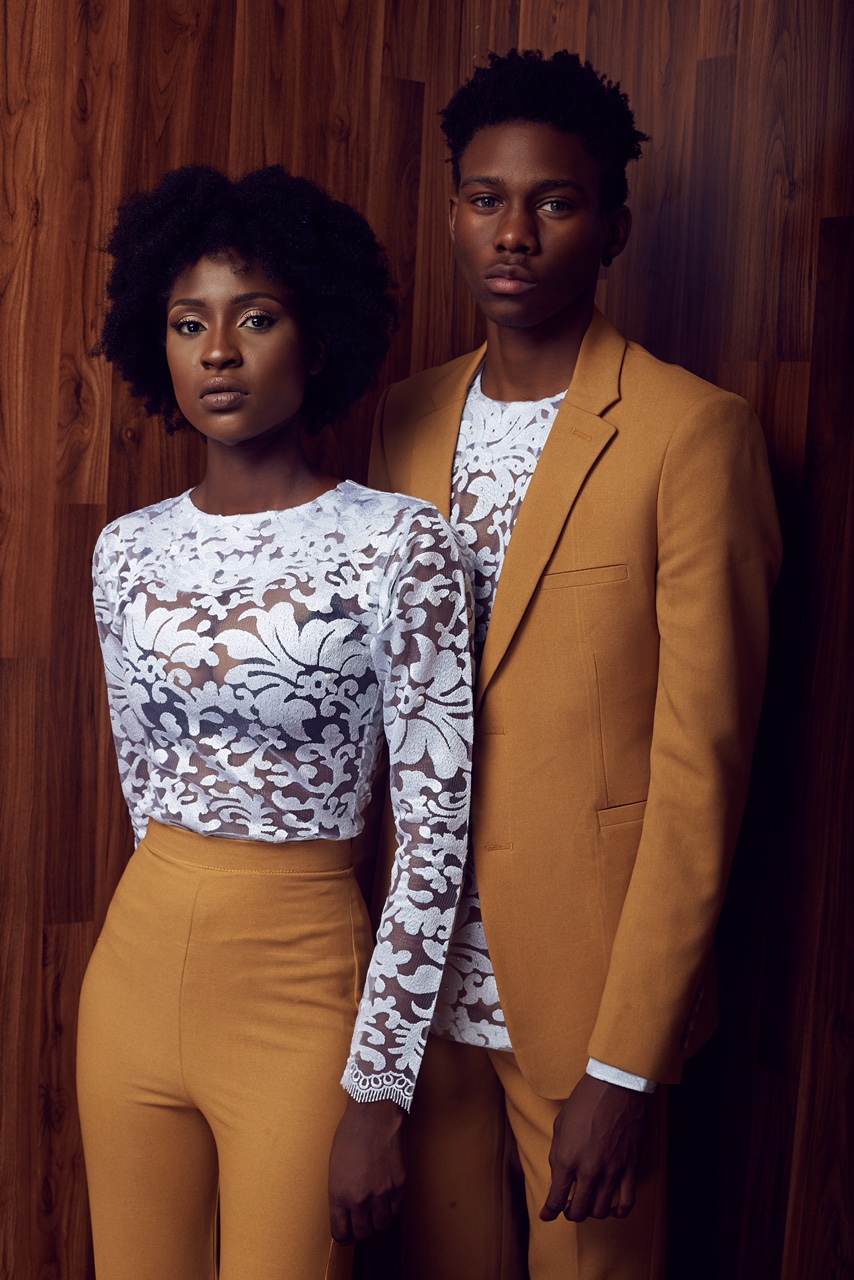 Eki: T.I Nathan
Richard: My God, Eki, I'm simple in awe of T.I Nathan's collection
Eki: I love the simplicity of the designs and the fact that there are still some trends in there like the bare shoulder and the sleeveless jacket. The tailoring looks very well done too and it genuinely excites me when designers use one continuous thread through their collections. Like when they pick a staple colour print or fabric and hen rework it in multiple ways to create new things or add it as accents here and there. It's really hard for me to pick a fave here.
Richard: And I'm speaking singularly about the menswear. It's the cleanest and sharpest I've seen the brand get. The colours used are equally neat and crisp, I'd wear each and every of these pieces without even blinking an eye. Imagine what it must feel like for me. Eki, everything the male model is wearing speaks to my body and soul. Do you know that I've been unable to even look at the womenswear because of how much I'm just in love with the menswear.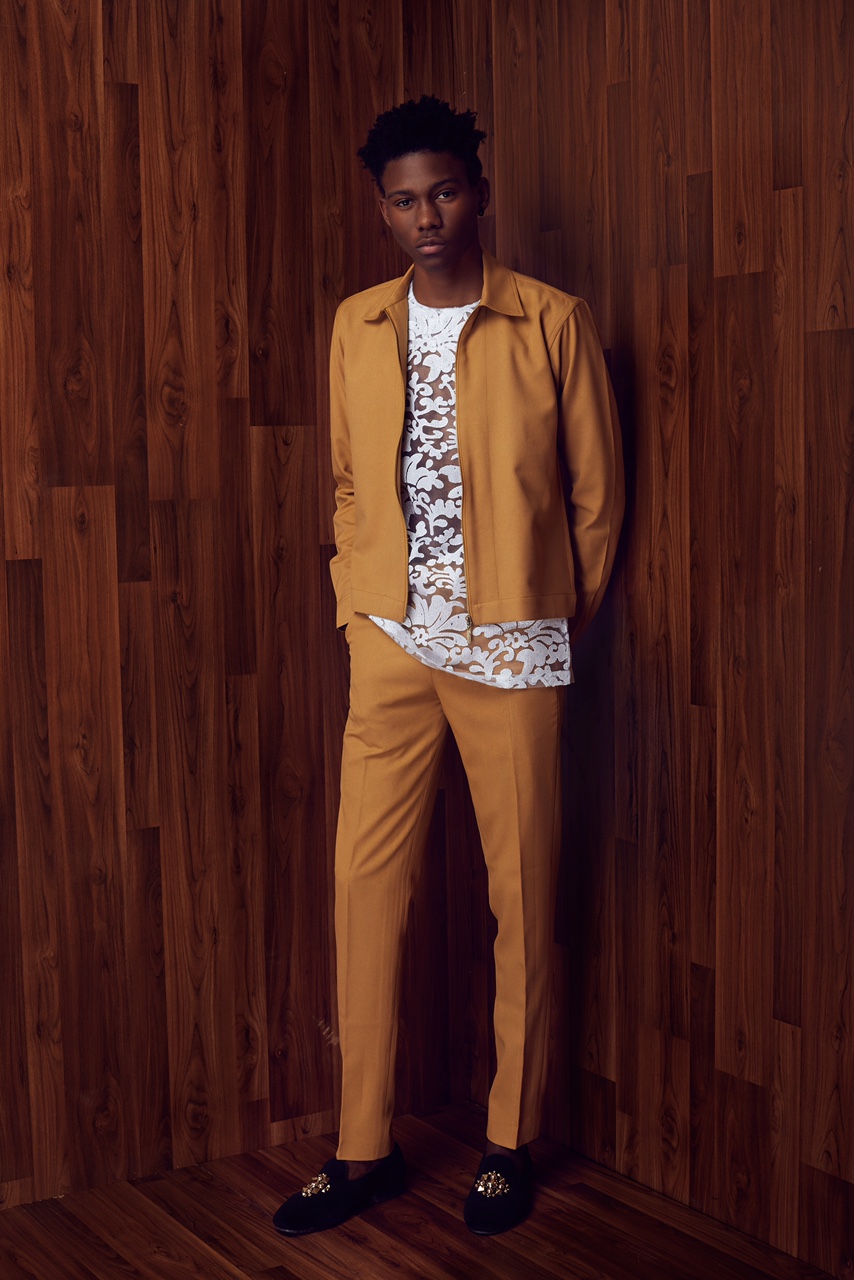 Eki: Lmao I'm in love with both and to be honest, my fave piece is actually from the menswear, it's the bomber jacket. I want it.  That all white look on the guy as well and those shoes ?? The styling was good. For womenswear I think my fave is the sleeveless jacket and white pants look. Because together and as separates, all pieces work.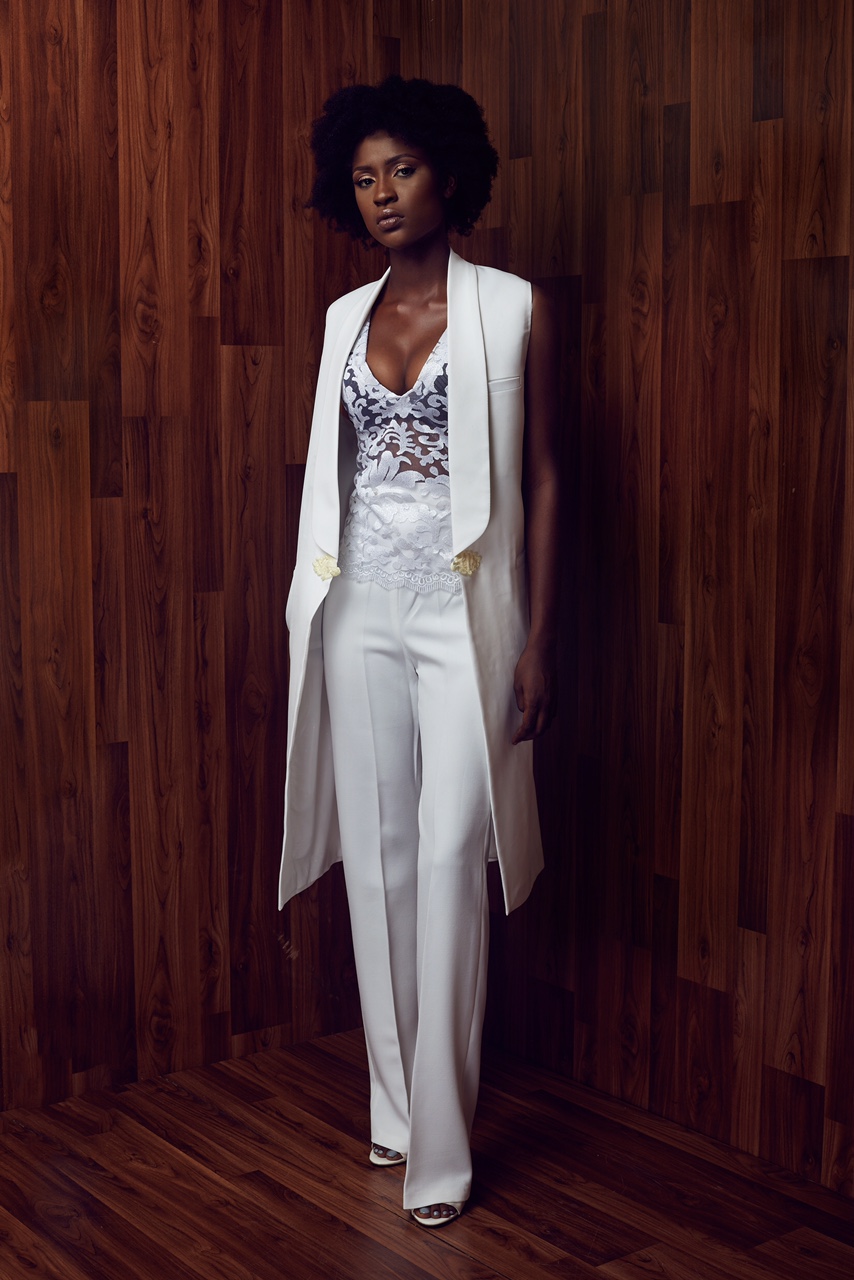 Richard: Ok. Let me try and look at the womenswear. Urhmm, this is the weakest link for me, the womenswear I mean. The collection could have done without it to be honest, the male model in my opinion added to the beauty of the collection. He has such an interesting and striking face and I also like the wooding finishing on the background, it sort of elevates the clothes and gives it a certain finesse
Eki: Really?! Well I like both men and womenswear, it the tailoring and cohesiveness of the collection as a whole that I really like. Yes I like the background as well. Pick a fave Richie
Richard: Ok. The bomber jacket and the plain white 2 piece I also like the lacy shirt. This is the most tasking thing I've had to do all day
Eki: Lol Ok then. Kancky presents 'Road to Kalakuta'
Richard: Road to Kalakuta by Kancky wasn't the most critical or thorough collection. Seams were unintentionally ruched, you can see the seam lines and creases from the lack of ironing/steaming.
Eki: My first observations, the background shouldn't have been the same fabric as the clothes it confused my focus at some point and yes the tailoring could have been better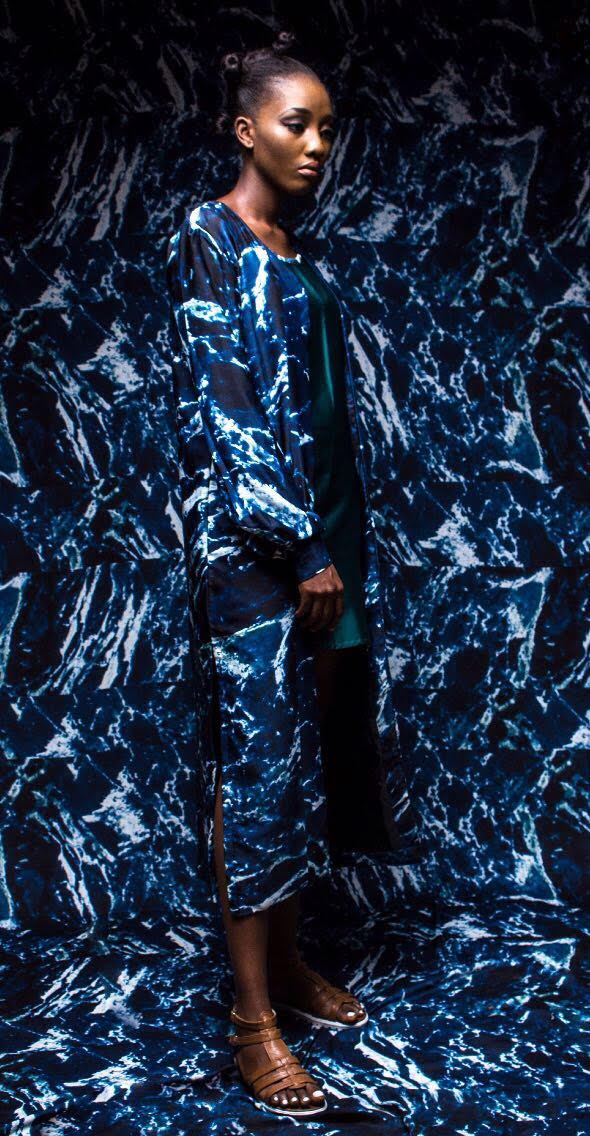 Richard: As regards technique used, there isn't one thing that wowed me about the collection. And in all honesty, ANY TAILOR can sit and make each of these pieces without racking their brains and that's the biggest flaw of this collection for me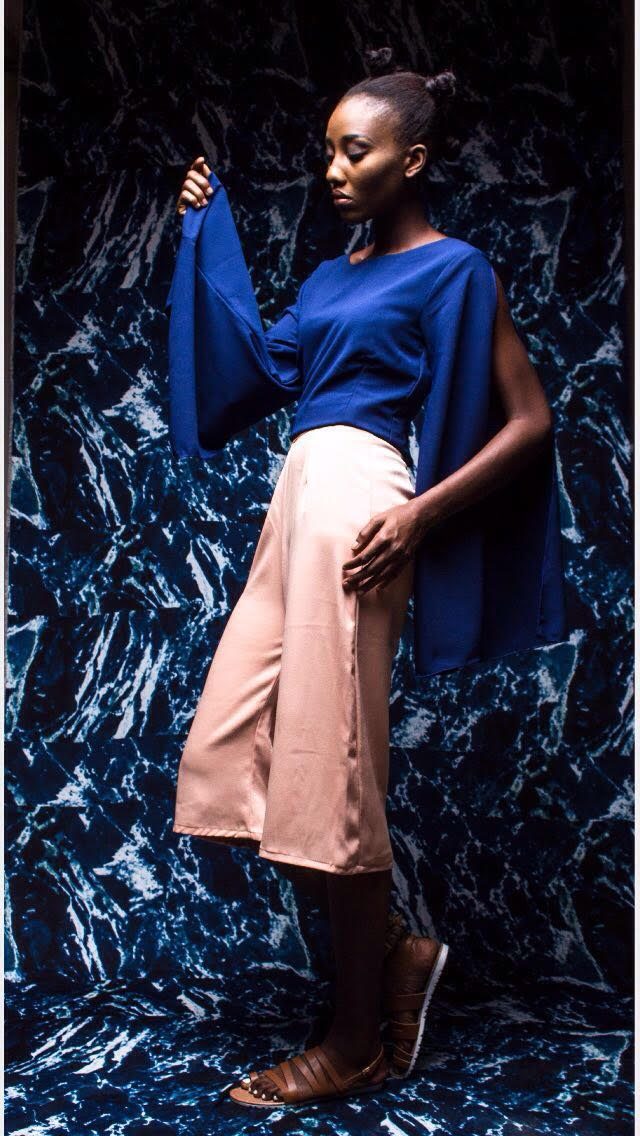 Eki: That statement, about any tailor, I kind of agree. It's nice but it could have been better, it screams high street – cheap fashion. I like the adire print fabric
Richard: Oh yes It does? My dear all I see is a lazy IamISIGO imitation. Yes this I like @ adire print
Eki: Yea this isn't high end now Lol !!!! It's something that should be picked off the rack and sold for affordable prices is what I mean, quick fashion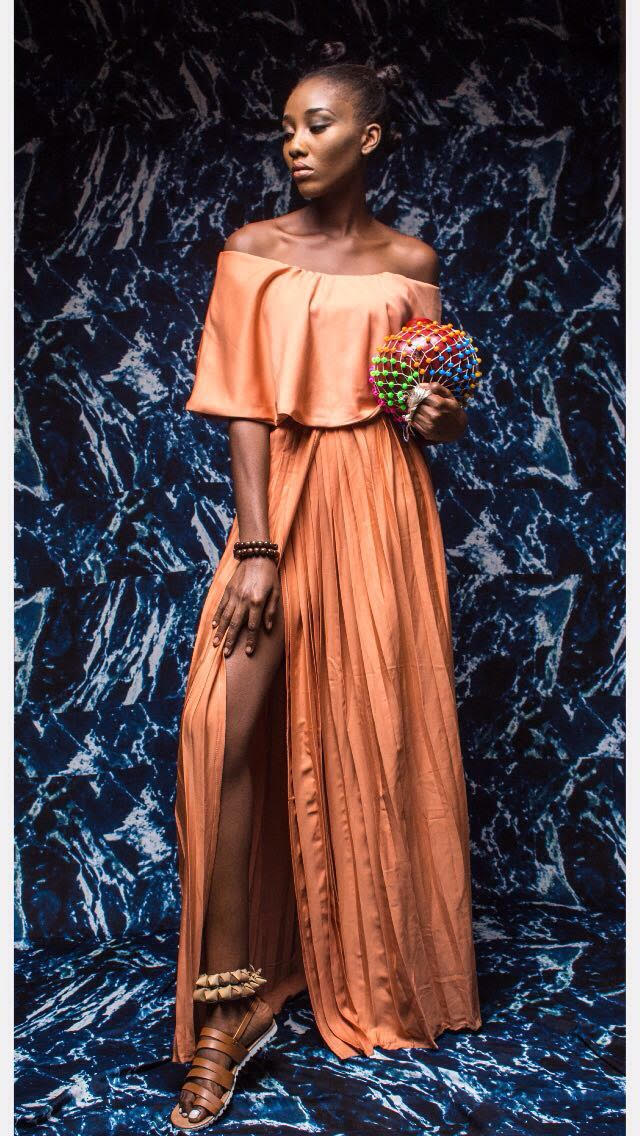 Richard: I get your point. We often see Zara, Atmosphere and their likes make affordable versions of high-end designer runway looks. But my dearest Eki, there's always a twist, a wow factor that'd make you and queue up for days or anticipate for those affordable versions
Eki: So this is high street IamISIGO abi?
Richard: In a funny way, yes!
Eki: Lol yes and from a styling perspective, some girls would want to own some of these pieces if tailored better, especially these white pants with the print top. Do you get what I mean?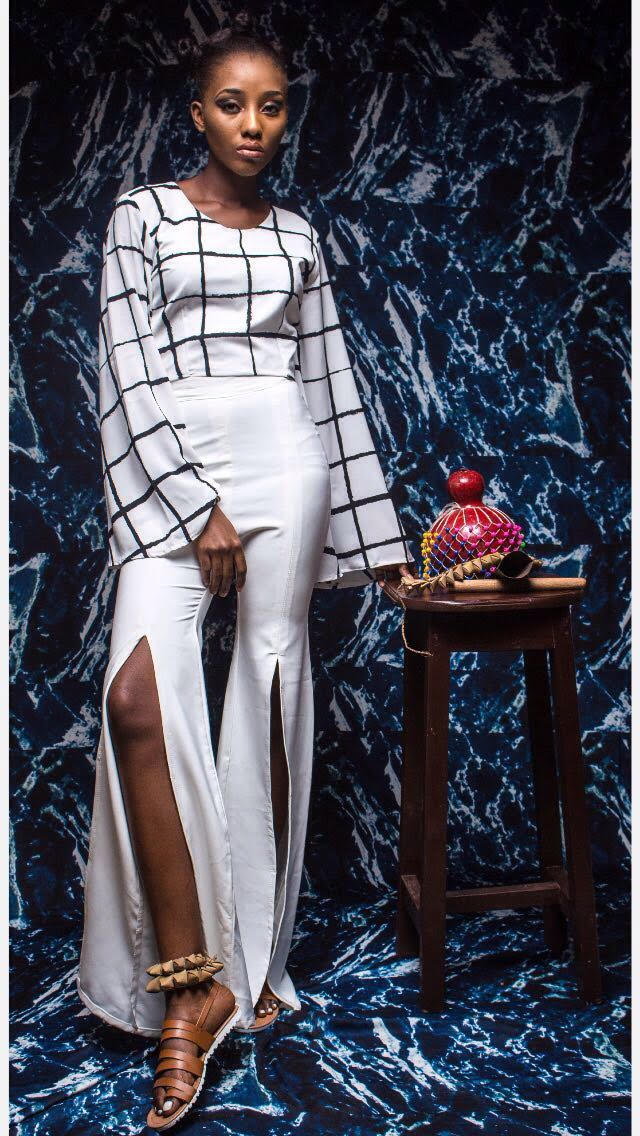 Richard: Yes I get your point
Eki: Anyway, my fave is the adire print fabric. Ok let's move on, Guirazzi presents Chameleon!
Richard: Hahahaha Urhmm, Chameleon. I like reworking classic silhouettes in wax print. This is a job well done
Eki: As in eh I want everything. This whole collection is me. One of my favourite parts of this lookbook is that the model's hair is different for every dress
Richard: In a few of the pictures, the model exudes the playfulness of the campaign which I'll term the essence of the campaign but in other pictures she doesn't. It makes me want to doubt her choice as the face of the campaign.
Oh yes @ hair, but I'd have loved to see them continue with the doll thread
Eki: Yea she could have definitely smiled more, she gorgeous when she smiles. More off shoulder here again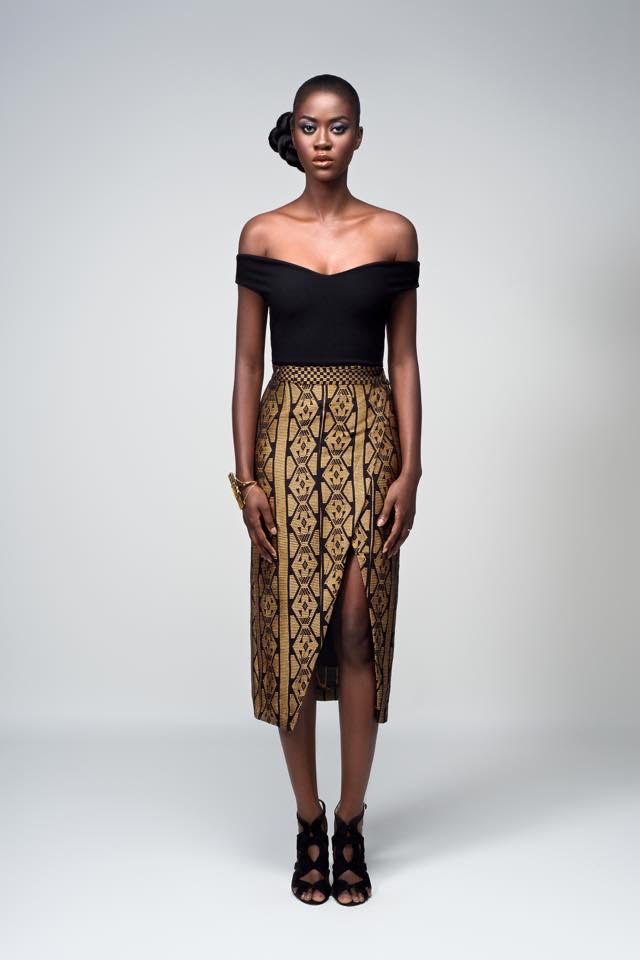 Richard: Yes. But true, this is so you. I see that @ off shoulder
Eki: I cannot pick a fave, I love it all! Do you hv one or it's still the smiley one?
Richard: I like this one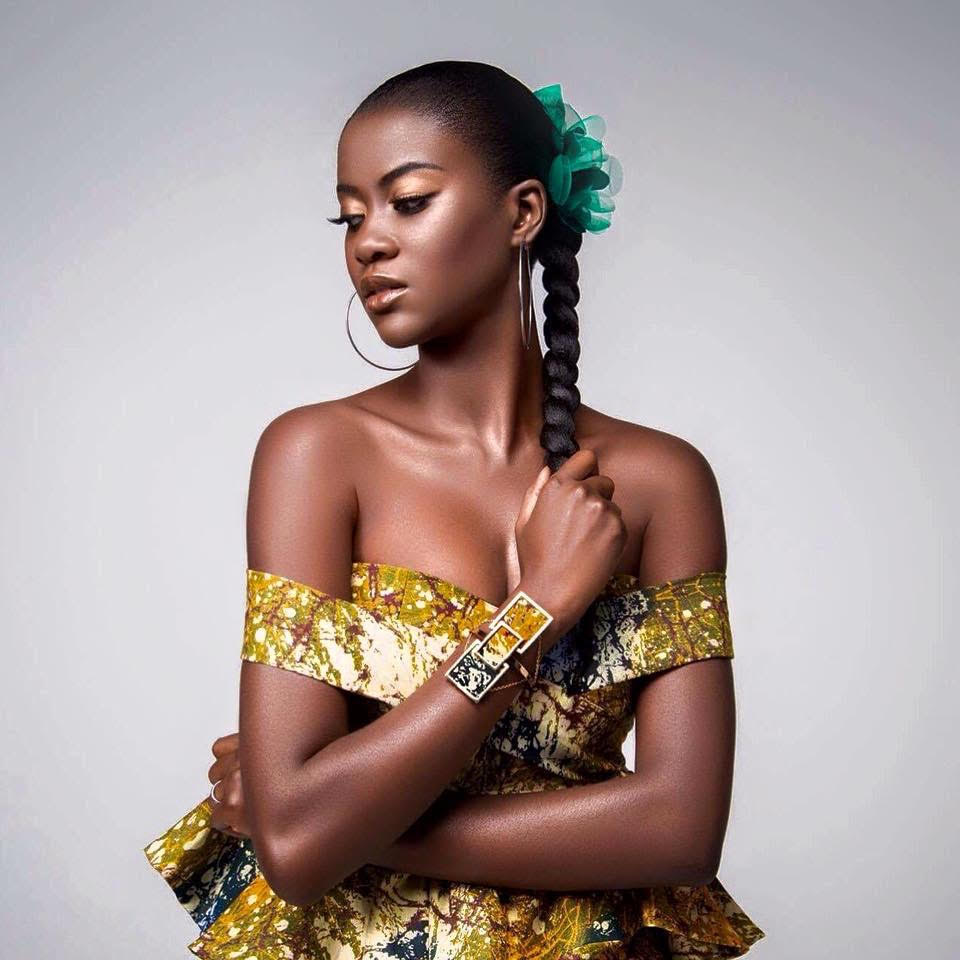 Richard: It's really lovely and the pose is memorable too
Eki: Ok LeVictoria by Zephans next. First thing, more off shoulder! Lol
Richard: Looking at it. First off, I really can't get past the models. They really come of looking kitsch. I don't know if it's the poses or the hair or the unnecessary pouts but they left a sour taste in my mouth and now I can't even look at the clothes without thinking about them
Eki: Really!!! Lol tbh I didn't pay much attention to their faces cuz I like the clothes. I don't mind them to be honest, the clothes speak volumes on their own.
Richard: I like this because of the simplicity and clean lines
Eki: Me toooo and the styling with the necklaces I like too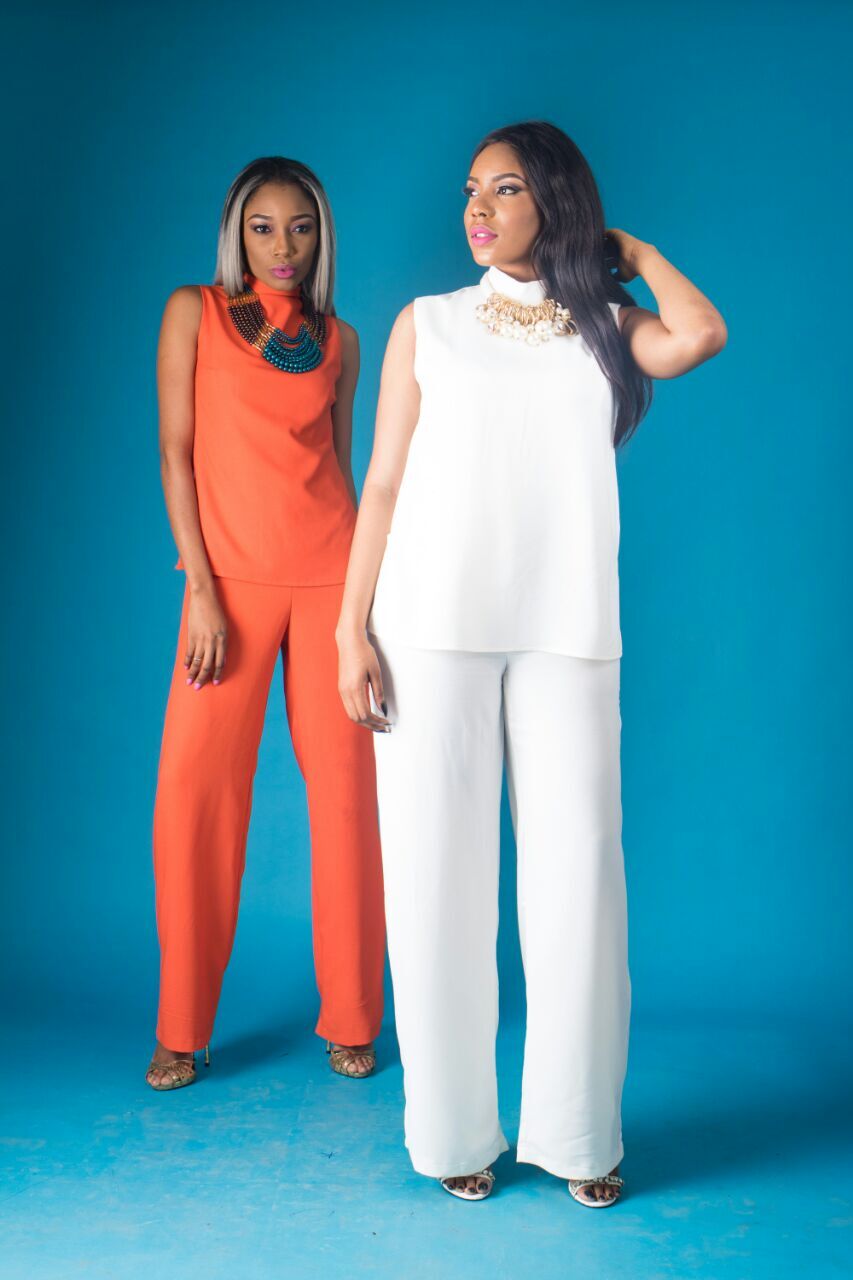 Richard: And I like these because they sorta tame their really large personalities. Plus, they're pretty dresses. They remind me of Omotola Jalade-Ekeinde in that Lisa Folawiyo dress
Eki: Lol large ? Yea I see the resemblance, it's the prints.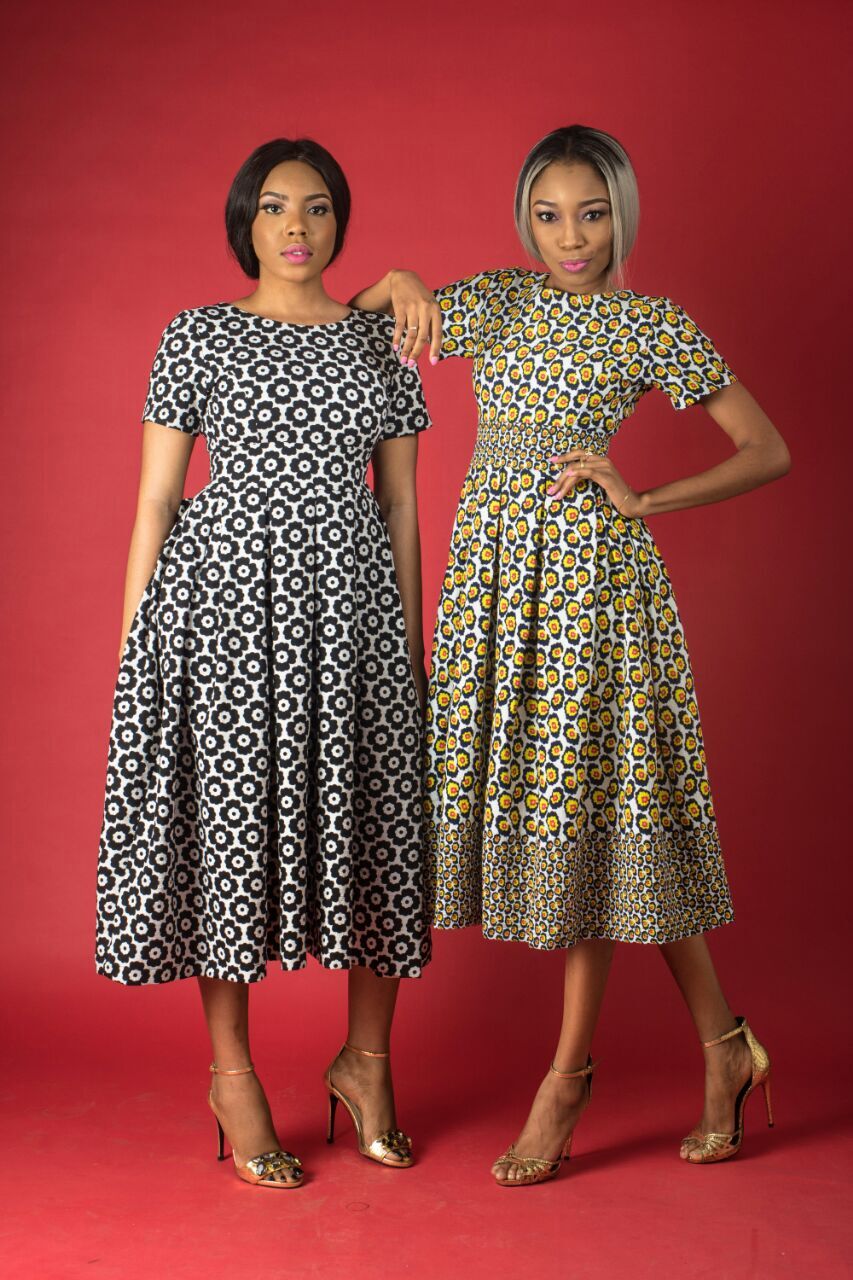 Eki: Happy birthday Richard!!! ??????
Richard: Hahahahah Thanks love, I feel so old. I'm finally 22.
Eki: You haven't seen old yet my friend
Richard: In my mind I'd have attained Davido/Wizkid's level of success by now. But it's good, I'm better than I was a year ago and I guess that's the most important thing
Eki: Yes it is and keep improving ! Have a great day tomorrow
Richard: Thanks Eki. ??
***
Today's title was inspired by lyrics from Cold Shoulder, a song by Adele. I picked this song because of the off shoulder looks we've been seeing a lot lately.