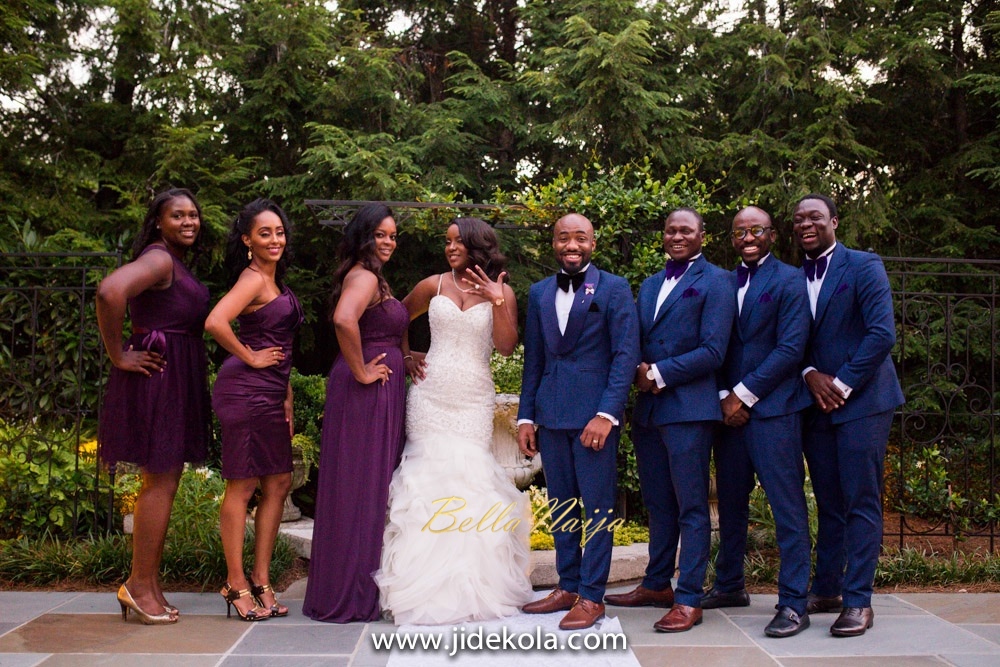 American Bride Kristen and her loving Igbo groom Chimezie began their happily ever after began when they met in a coffee shop in Norcross, Georgia USA at a time when they were both looking for love the most, they clicked and stuck together like a King would to his Queen.
~ Photography by JideKola
How We Met
from the Bride, Kristen
After some hectic shopping on a rainy day, I wearily sat down to have some coffee and relax all by myself. Out of the blue, Chimezie popped up and said,
"Hello, can I sit with you?"
I was screaming
"NO!"
inside of me but I gave him the go-ahead. I'm glad I did because it happened to be the best decision ever. A few hours later when we finally stood up to leave, I realized I didn't want him out of my sight for too long. We have been inseparable since then.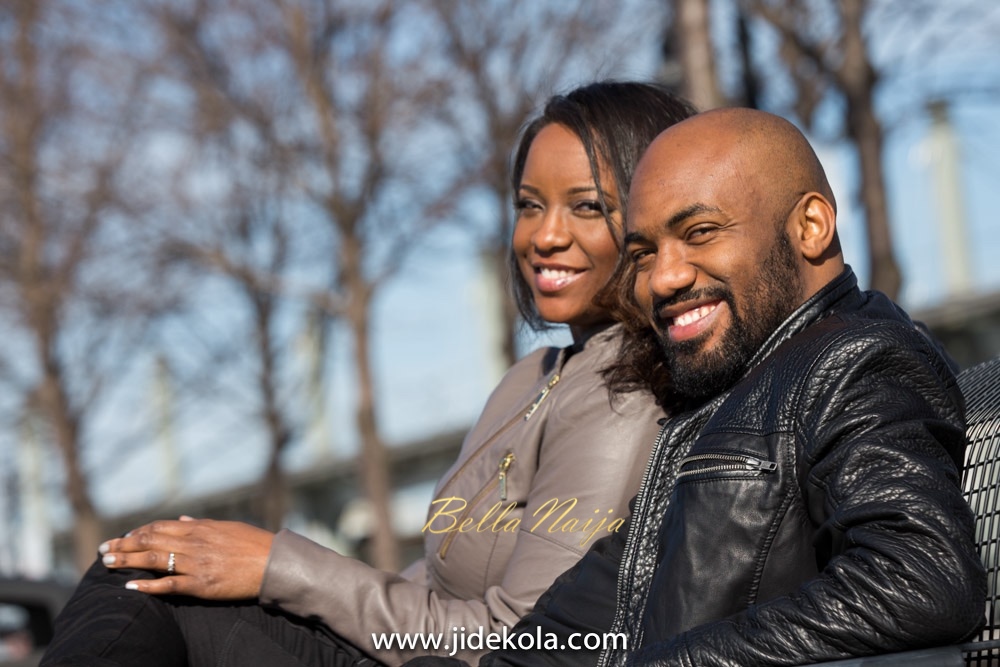 from the Groom, Chimezie
I was a little bored so I went to the mall to catch a movie – yes, I go to the movies alone sometimes. The movie I wanted to see was sold out, so I aimlessly wandered into a coffee shop to get some coffee, a beverage I do not even like. Destiny, I guess. While looking for a seat, this pretty lady winked at me and I winked back – just kidding.
I spotted her and instinctively walked up to her and asked to sit, and we started talking. We talked until it was midnight. I finally asked for her number expecting the normal American
"ela"" I have a boyfriend"
but instead, she replied
"okay, here is my number."
Since then, we haven't spent a day apart, either in person or on phone.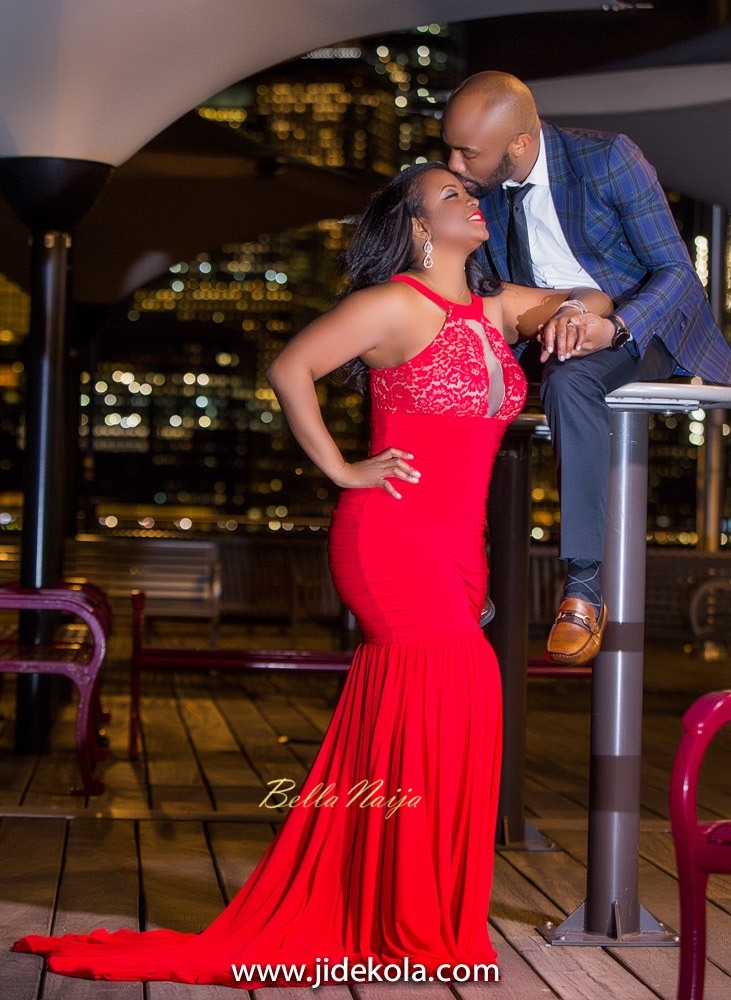 The Proposal
from the Bride, Kristen
Fast-forward to the Christmas holidays which we spent together. Everything was going on as usual until Chi suddenly started making plans for a special dinner date at Top of the Rocks at Rockefeller Plaza, a popular tourist attraction with a beautiful view. I found this odd because he is a very spontaneous person and had often surprised me with spur-of-the-moment dates and gifts. So, when he told me, "We are going to Rockefeller Plaza
tonight
", I rang up my cousin Akeia and told her I knew Chi was planning to propose to me. I could barely contain my excitement.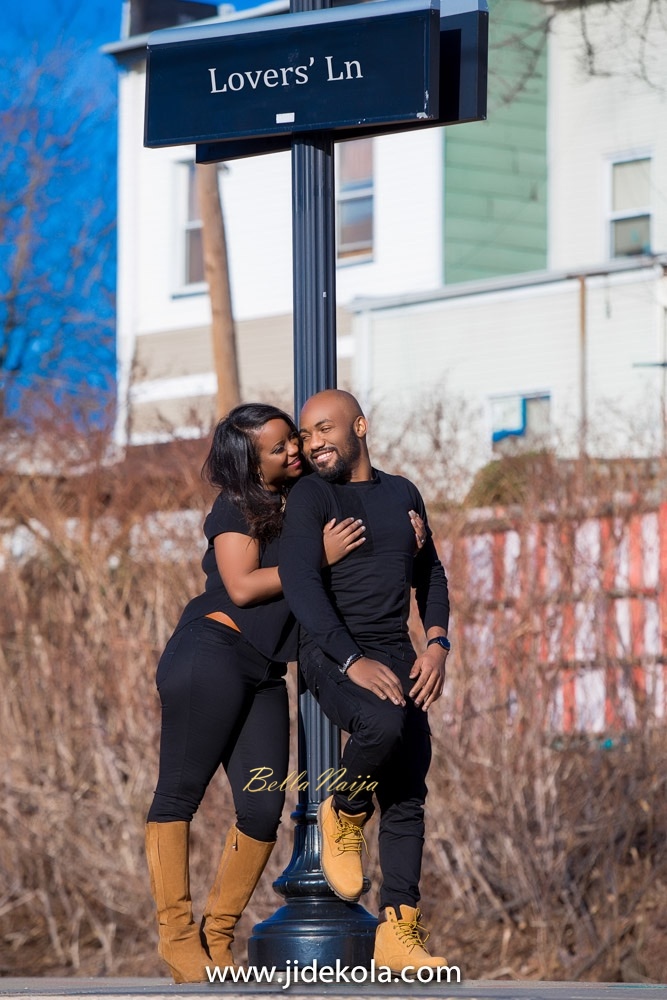 As we arrived the venue of our date, I was quite unsure at what exact time he would make the move but I waited patiently till he got down on his knees right before dinner. In a heartbeat, I accepted to marry him because I knew from the day I met him that I could not leave his side. Till today, I am unable to remember what we had for dinner.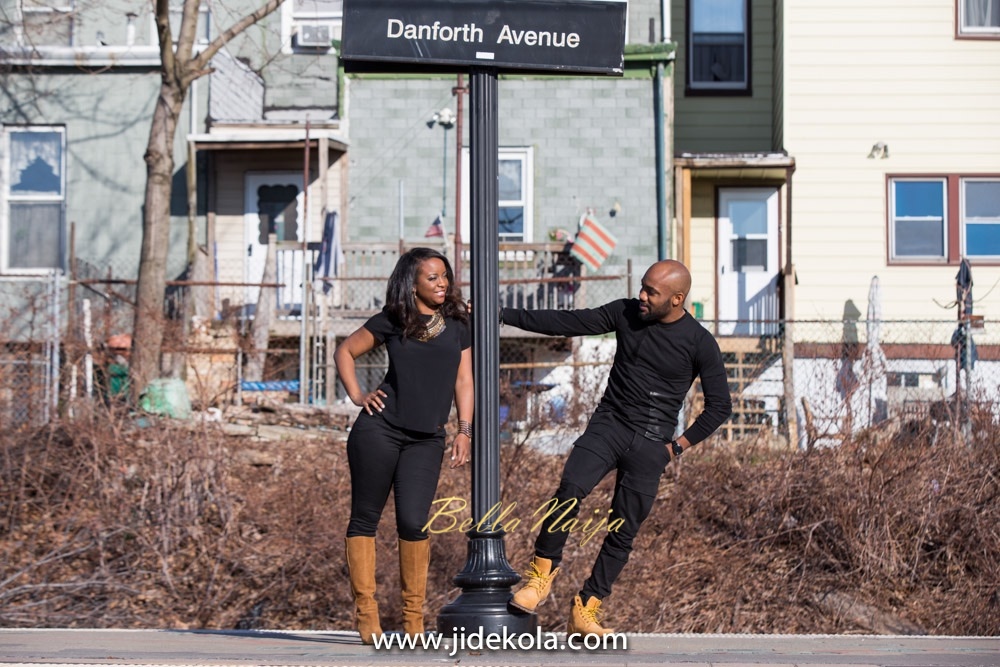 from the Groom, Chimezie
Proposing to her happened in the blink of an eye. I rang up my uncle to tell him my plans and he gave me his blessings; then, I told my two friends
Chidi
and
James
about my decisions and they also had positive contributions because the name Kristen was already a household name for them. Shopping for a ring was quite difficult because Kristen is a very simple lady and would not have liked something too luxurious, yet I wanted to get a befitting piece of jewelry.
When I was getting dizzy with indecision, I told myself  "all these engagement rings are luxurious, just pick one already" – I think she loves the ring, phew!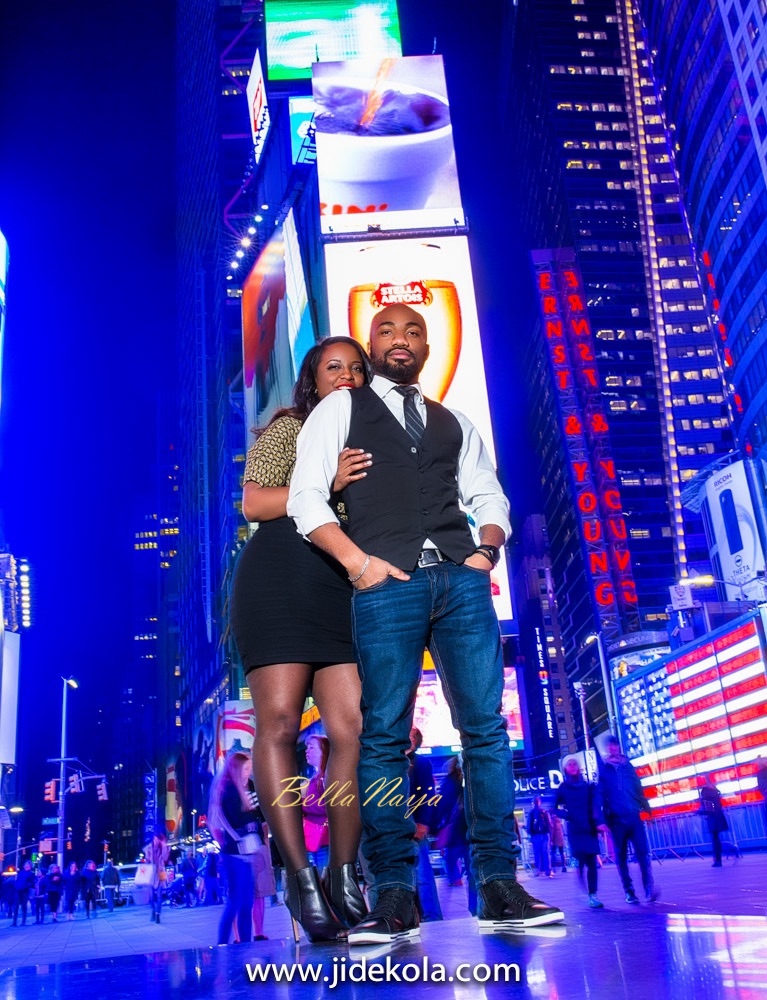 Another difficult decision was a romantic proposal location. After considering renting a yacht or helicopter and quickly discarding the ideas because Kristen would frown at the extravagance, I eventually settled for the classy Top of the Rocks. D-day would be New Year's Eve. It was a beautiful evening and, as we set out for the location, my heart was racing. When I finally popped the question, it was like I had dropped a heavy burden off my heart. Love is a very beautiful.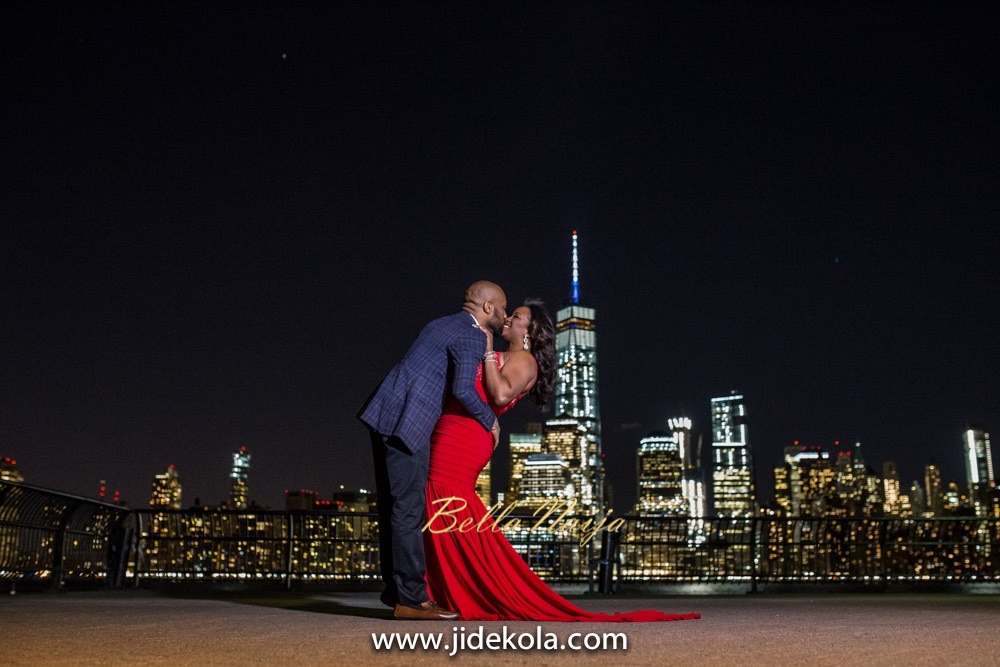 Kristen is everything I was looking for in a woman and that's why I gave her my lengthy last name (lol). I thank God for such an amazing life partner.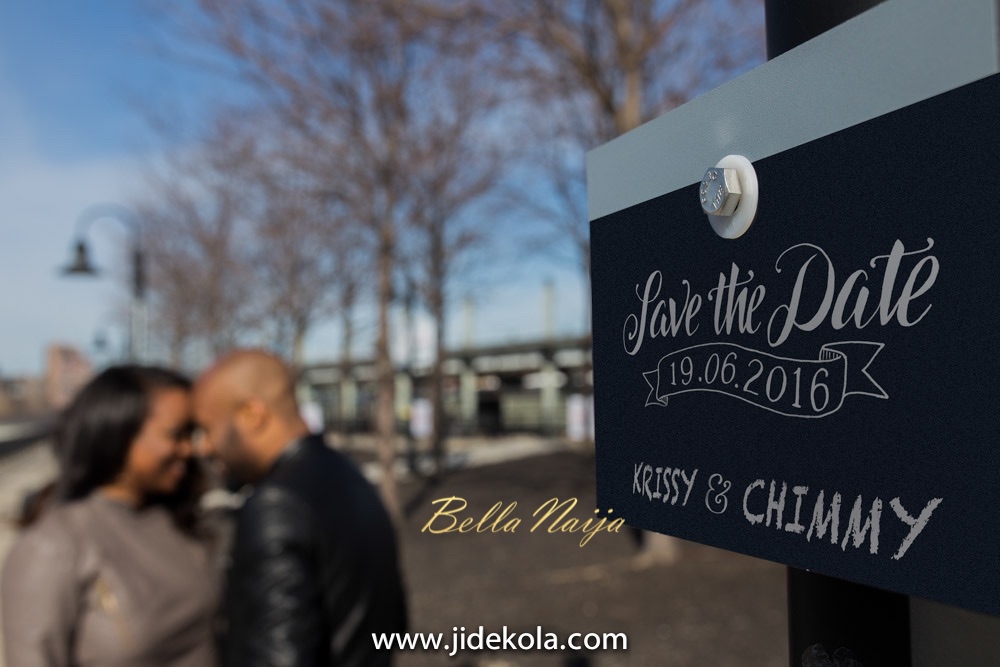 BellaNaija Weddings
wishes Kristen and Chimezie a happy married life and more spontaneous moments.