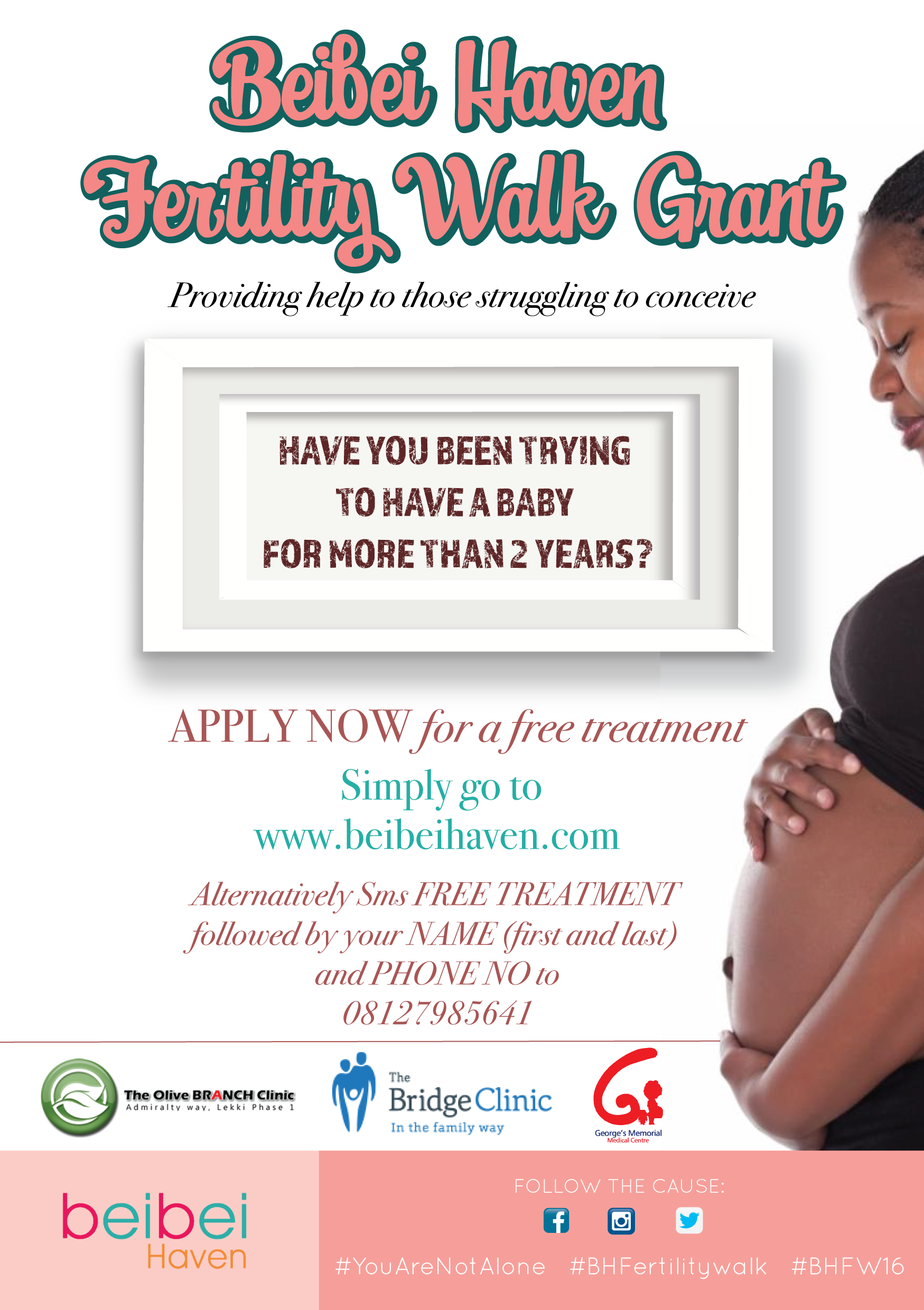 It's so painful when your financial situation stops you from experiencing the joys of parenthood. The founder of BeiBei Haven Foundation has experienced this and wants to give couples struggling to conceive a fighting chance at becoming parents.
We will be awarding free fertility treatment cycles to low income earners or couples who have run out of funds to go though another treatment cycle. We are focusing mainly on giving free IVF cycles as it cost over N1,500,000 for one.
We have collaborated with 3 of the best fertility clinics in Nigeria to provide these cycles.
The fertility treatments recommended will be based on the patients needs from initial consultation. The Couple must be married and have been trying for at least 2 years.
To apply for the BeiBei Haven Fertility Walk Grant simply go to www.beibeihaven.com
There is so much silence surrounding Infertility, it affects so many Nigerians but no one want to talk about it making those having to go through it feel so alone and ashamed. We want couples going through it to know that they are not alone. If you know someone struggling to conceive come for the walk to show you care. Anyone can participate either as a walker and/or donor.
Each step of the walk is a reminder that no one with fertility challenges should walk alone.
Volunteers are also welcome to join the foundation. Kindly email [email protected]
Details of the walk are as follows:
Date: Saturday, July 16th 2016
Time: 7 AM
Venue: Muri Okunola Park, Victoria Island, Lagos
You can register for free at www.beibeihaven.com
——————————————————————————————————
This content has been published for free as part of BellaNaija.com's commitment to youth, education, healthcare and community development as part of our corporate social responsibility programme.