How Much is Too Much when it comes to Relationships & Social Media? WATCH Yagazie Emezi's New VLog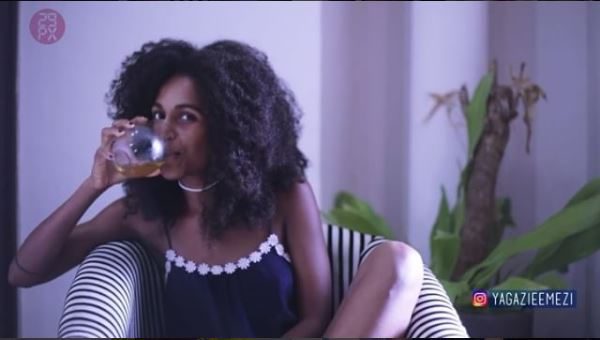 Yagazie Emezi is back with a new vlog!
In this episode she's talking about relationships and social media and it is a must watch.
She writes:
Y'al can definitely trace my relationship history online – from my very first boyfriend in 2009 lol. Like someone on twitter put it, 'I love how Yagazie broadcasts every boyfriend she has not caring what anyone thinks.. She's just living her life like it's golden outchea.'

Because tbh, I really don't have the brain span to post only pictures of boyfriends I'm 'secure' of. Imma post alll 'em through all my life phases. What matters is that I work on being secure with MYSELF. Side-boys, boyfriends and eventually husband(s?) all going up. So you post of a picture of you and your boo today and break up tomorrow. And so what? Baby, live your life and share your happiness.

I LIKE sharing the good parts of my life on social media. Some people like to keep their personal life private, good for 'em. So do I, but a picture isn't giving much insight to my personal life tbh. Comings and goings of relationships are part of life. Accept that. Now live that.
Watch below.