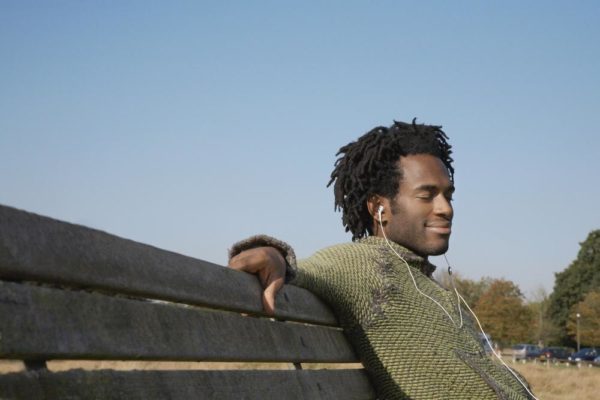 "Follow your passion" might be the most common career advice ever given. In fact I've heard this saying many times (maybe you have too); "If you follow your passion, you'll never work a day in your life." Meaning, if your job is one you derive joy in what you're doing, you're likely not going to find it boring or draining as others (who probably earn more) would.
Your passion is something you have boundless enthusiasm for. In relation to jobs, I like to describe passion as what makes you quit that high paying job to do something else, which pays far less (not in all cases though).
Across the globe, there is the class of people who carry out their jobs with so much gusto, not minding negligible pay and the class who are never motivated doing their jobs, they just hang on for the pay check at the end of the month because obviously, bills have to be paid.
There's also the category of people whose jobs guarantees both – they make mad money for doing what they love. If you belong to this category congratulations, because surely you have the best of both worlds. It is something many people can only dream of. I like to think that the people who belong to this category in Nigeria are in the minority. I'd call them the 'fortunate few.'
I know a good number of Nigerians doing so much at their workplace for very little rewards. While some may be industrious, they lack passion for their jobs. One thing I'm quite sure of is that very many Nigerians don't exactly love their jobs.
Here's my proof: A typical conversation between two Nigerians;
Mrs Dayo: Good morning Mr Okafor, how are you doing?
Mr Okafor: Morning, I'm fine.
Mrs Dayo: How's your family?
Mr Okafor: We thank God (meaning, they're okay).
Mrs Dayo: And work?
Mr Okafor: We're managing.
Make no mistake, Nigerians are super 'managers'; so, never take "we're managing" lightly. Many Nigerians have been managing their jobs for decades without quitting and you can't blame them much; there are no jobs.
Need I remind you of the staggering number of unemployed citizens out there who keep uttering curses on the government every day due to frustration? So it is a case of half a loaf is better than none.
What really is your drive for working? What gets you out of bed on a Monday morning? Genuine passion for your job or an income which guarantees you smile to the bank every month?
A few years ago I was in dilemma. I was about to apply for my masters fresh from National Youth Service. Although I had a background in science, I seriously contemplated doing my master's programme in a different discipline – broadcasting, which I had ventured into during my National Youth Service year and boy did I relish it! I discovered a new side of me.
I did radio presenting for a media outfit for months, a role which didn't pay much (I was just having fun and serving my country).
Indeed I had a decision to make, whether to consolidate on my previous field which I still loved or take a detour and explore a whole new area.
Just to put this in perspective, besides the perks of doing radio or being on TV, generally media jobs don't pay very well in Nigeria – especially when compared to my degree which had potentials of landing me jobs in the oil and gas sector. So the following thoughts kept popping in my head; "would I be making academic progression or would it be a stupid risk?"
But every time those thoughts came, I was comforted by the fact that I just wanted to do what would make me happy. I needed a second opinion so I sought advice from an experienced friend but what he said left me musing even some more. He was blunt enough to tell me that broadcasting jobs are barely sustainable and that when the chips are down, I'd realise how difficult it would be to settle my bills especially when I have a family.
I ended up completing the master's programme in my original field but later underwent series of trainings in broadcasting and that's the industry I work in now. But if a United Nations job comes calling with its fat salary package that triples what I currently earn, for a role that would literally bore me to death, would I jettison my media job? Erm…. Err….
I'd hold my thoughts, let's hear yours. Which comes first for you, passion or pay?
Photo Credit: Dreamstime