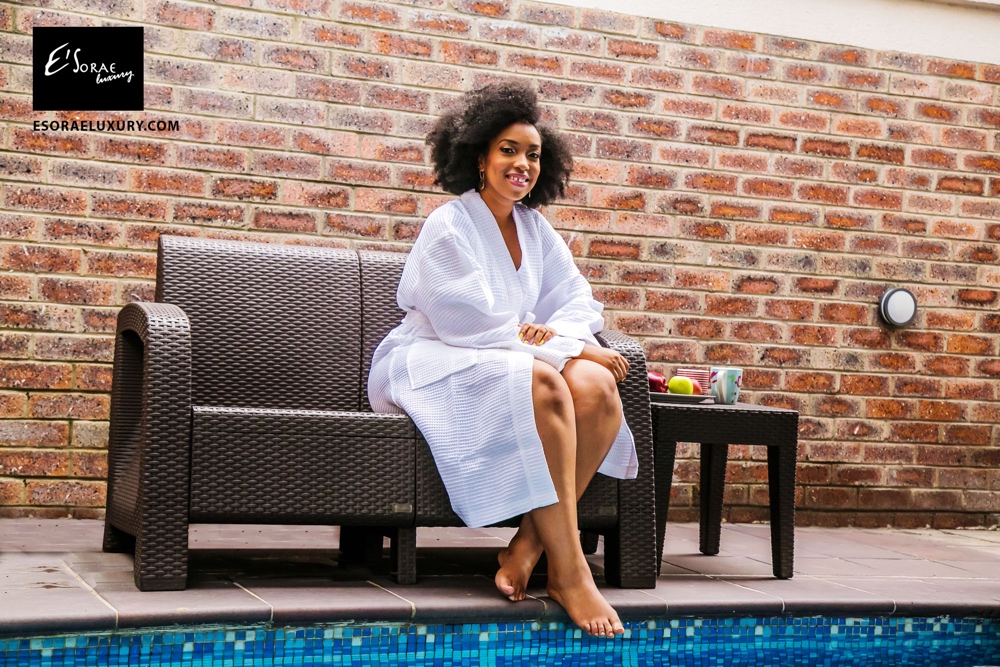 Opulent homeware brand E'sorae Luxury announces BN's Eki Ogunbor as their Brand Ambassador and face of their new ad campaign targeting the retail market having acquired loyal corporate clients including numerous restaurants and hotels all around Nigeria. Here's what they had to say;
Here at E'sorae Luxury, we pride ourselves in providing you with the right essentials for your home.

There are thousands of products out there and very often, it proves difficult to know what you really need. However, this is where we come in. At E'sorae Luxury, we specialise in providing just the right products you need for you and your home

With our customers at the core of our strategy, we introduce Eki Ogunbor as our new Brand Ambassador. Eki runs a blog and is also a part of the Lifestyle team at BellaNaija. Working with a lifestyle editor is an integral part of our marketing strategy and we have been very meticulous in getting this process right.

Over the next few months, Eki will be working with us to bring the best product offering from our beddings to household essentials that not only meet the requirements of our esteemed customers but create that extra comfort at affordable pricing. Welcome on board Eki!
See the Photos
Credits
Photography: J Gates Visuals | @jgatesvisuals
Models: Eki Ogunbor | @thechameleonblogger, Nosa | @no__sir
Website: www.esoraeluxury.com
Instagram: @esoraeluxury