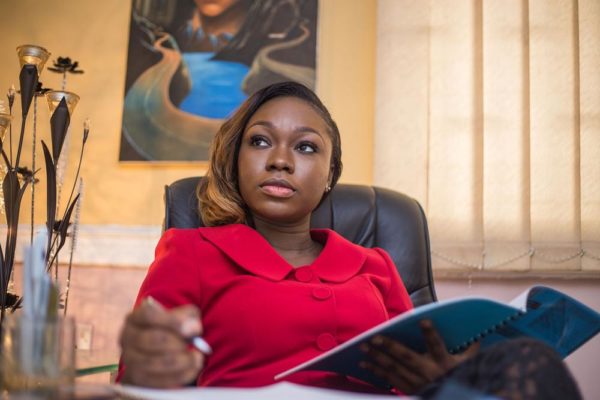 It takes just one customer to kill your business. I'm absolutely not exaggerating. Have you ever heard the statement "it's a small world and everyone knows someone" now relate that with customer service. That one customer you took for granted can share a bad customer experience with another prospective client, who shares the story further and before you know it, you have 10 people who have promised never to make use of your services again.
So let me begin by stating that if you aren't the only business offering that product or service in the world, you should begin to work on that strategy that will improve the experiences customers have whenever they contact you.
Customer service is your best marketing strategy. Any person in your organization who communicates directly with clients must understand the importance of this role and receive adequate training before interacting with clients. It is safe to say that the customer service representatives are the face of the business and the client's perception of your brand will sometimes be defined based on the actions of these people.
It is your job as a business owner to ensure that your customer service representatives understand the mission and vision of your business. For those of you already questioning this statement, allow me to explain further. The honest truth is your brand's reputation is most times based on how customers feel about your services. Due to the power customers have on business, businesses need customers to survive o! A customer can make or mare your business with their words or even worse online posts which can go viral and may never be erased from the Internet.
You do not have to create a perfect experience for all clients because that is relative and let's face it humans are simply hard to please. Yes I said it! Feel free to quote me. So I am in no way projecting that you serve cake and champagne when clients visit your fashion store, or make promises, which you know, even your industry leaders cannot keep.
The key to superb customer service is eliminating obstacles that cause ineffective communication between you and your customer. Research shows that 81% of people around the world are more likely to work with a business again after good customer service. Over 95% of unhappy customers never complain, and those who do complain will tell up to 15 people about their bad experience. Companies who make customer service a priority make 60% higher profits than rivals.
Create Ease For Your Customer
It is part of your job to create ease for your customers. As a business owner you should be relatable and if you do not deal directly with clients ensure that who ever does this job understands the weight it carries.
Give customers the value they are paying for. From replying messages on time, picking phone calls or giving a call back if calls are missed. Setting up appointments with clients and arriving on time. Your customers should never have to wait on you for an appointment you set up. It does not matter how popular you are on Instagram!
If your business is suffering from a setback or revenues are stagnant you might want to ask yourself just how great your customer service is. How easy is it to do business with you? How easy to use is your website or app. Do they even work? Do you write on your social networks that customers can reach you via whatsapp and when they do you reply with "sorry please send us an email"?
In searching for a great tailor for an event I had, I messaged a fashion designer after seeing her contact details on Instagram. After explaining all I required from her, she asked that I send an email stating the venue of the wedding I was to wear this dress to. The first thing that crossed my mind as someone passionate about business was why will a tailor require the venue before sewing my dress? And even if she needed this so as to know the status quo of the event to be attended, why was I required to send an email to this same person I was already chatting with on Whatsapp? I could have easily stated the venue on there. Plus, I had followed the instruction on her Instagram Bio, which stated that I WhatsApp the said number for enquires.
Creating ease for clients can lie in something as little as parking space, I cannot for the life of me understand how a business owner rents a shop without thinking of where clients will park their cars in order to use the services of the business in that shop. Or the security guards who ask you to re-park a car they saw you parking the whole time!
Customers want ease when doing business with you. You must learn to offer flexible services if you really want to retain customers or get new ones.
Human Interactions & Body Language
I have a weird smirk on my face as I write this paragraph. This is because I am remembering the very angry customer service representatives I have met this year alone. The people who are at tills of stores and scan even your bread with the biggest frown on their faces. The customer service representatives at bars that you ask questions and look as confused as ever.
I smirk because I am a very patient customer, this is because I have had the opportunity of working with entrepreneurs and therefore understand just how tough it can be. And so I love to give businesses second chances no matter how appalling the services are, I am a believer that there is always room for growth. But what about the short-tempered customers, or people like a few friends that will ask outrightly "why are you squeezing your face"?
Customer service representatives must learn to smile, Ladies especially! Yes I said it; feel free to quote me again. I think in the past few months those who have mastered this skill work at the toll gate area in Lekki. I will also add that customers should also be receptive to human interaction and body language. You cannot be asking for better customer service when you are purposely creating difficulty for the person serving you.
Your customers will always remember human interactions; this is what they will talk about whenever your brand name comes up! If you don't believe me try being on a bridesmaid group chat. No matter the adverts you do online or on TV you simply cannot counteract a bad experience.
Ensure that your customers feel heard and wanted. You must show commitment to dissatisfied customers and always follow up. Ensure that your team offers consistency and the truth is you have to treat employees well so they handle your clients with the utmost care.
It is your job as a service provider, to put your self in the shoes of all clients! Yes! every single one of them. The key to superb customer service is to have the right people, the right information and the right tools. Use the language your customers use and speak clearly and concisely. Use first names to address customers even in emails.
Be sure to look out for my article next month as I will be breaking down tips which will improve customer service of your business, handling negative complaints and much more. In the meantime feel free to share your thoughts or questions with me.