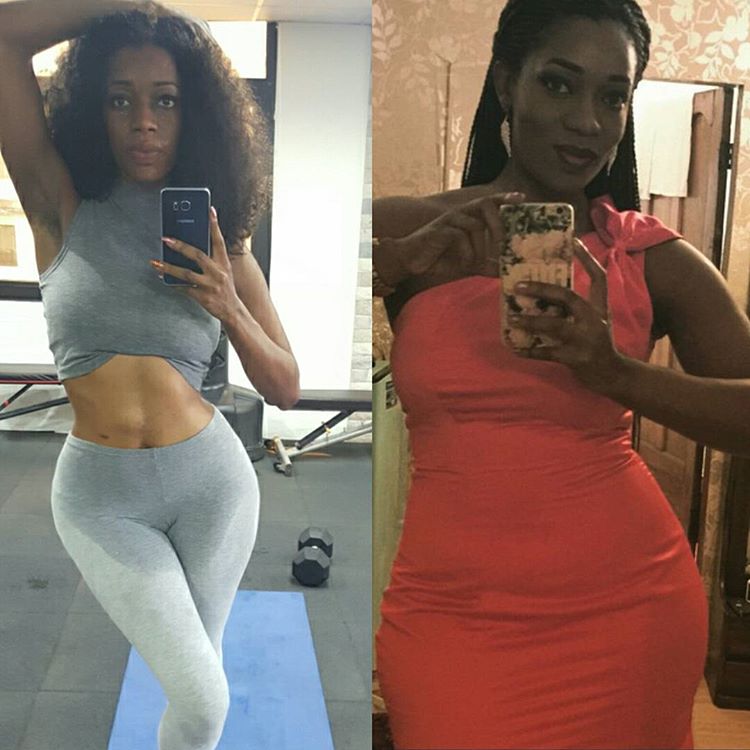 She's been on the scene for a number of years and recently, radio personality/actress Destiny Amaka has lost weight and gotten on track with her fitness.
The Cool FM 96.9 OAP shares the story behind her weightloss. She will be sharing tips on how to lose weight healthily while still eating Nigerian meals in her new Vlog!
Look out for it on BN TV this month.
***
Hey BellaNaijarians,
I'm Destiny Amaka – Cool FM OAP and Actress, last year May 2015, I had an emotional breakdown and unlike before instead of stuffing my face, I just lost my appetite and couldn't eat as much as I did before.
WOW, what a shock to my entire system because I love food so much. I lost a lot of weight in a short period of time (no fun at all and I certainly do not wish this on the next person).
When my appetite came back, I just didn't want the extra weight back so instead of going back to my old eating habits, I started cutting my portions down.
Destiny Amaka Before
I realised that my body doesn't need as much food as I was giving it. I've lost a total of 23kg in 14 months with portion control, eliminating certain foods hitting the gym and drinking a lot of water.
My lifestyle completely changed and so did my health for the better, I sleep better, and have less aches and pains during the day.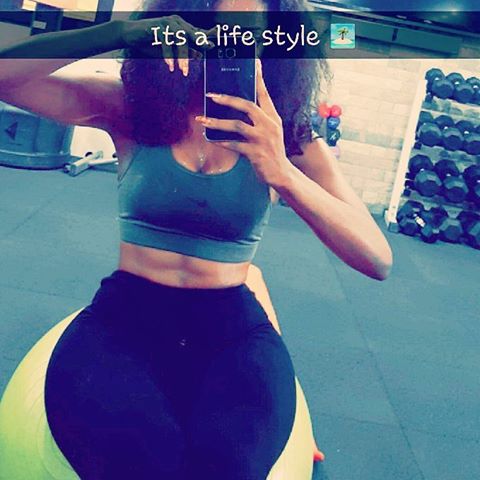 I started of at 89kg and gradual worked my way down to 66kg. I was afraid to say anything before because I thought the weight would creep back as it usually does but this time it is gone for good :)…Well, until it's time to start a family.
For now, my goal is to stay under 70kg and maintain a healthy lifestyle.
It didn't happen overnight and what was different this time is that I wasn't looking for quick rapid results as before but I focused more on not gaining the weight back and sustaining my weight by setting smaller goals and keeping an eye on my weight by weighing my self every Sunday.
That way, I have an idea of how I can manage my food intake for the coming week. Therefore, I know if there is  room to slack or if I needed to be a bit stricter that week. Let me not spoil it all, due to the overwhelming number of messages in my DM, I thought it would be easer if I did a Vlog explaining my journey, my does and donts and ideas of yummy healthy local delicacies.
The key for me was slow progress, this way it becomes a way of life, my body is still changing, I'm still learning new things and setting new goals.
If I can do it then so can you.
No pills.
No surgery.
Just a determined mind to stay healthier and happier.
Destiny Amaka Now – 2016
I'm here to help you on your journey so feel free to ask any questions and also suggestions on things that have worked for you.
Look out for my vlogs, kick starting this August. God bless and good luck.