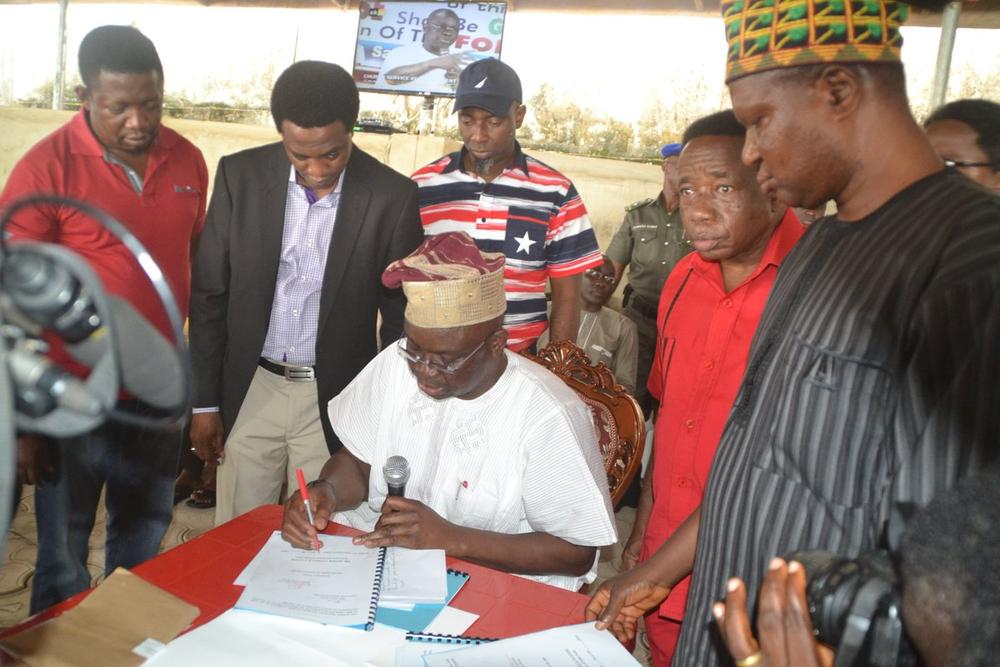 The Ekiti State Governor, Ayo Fayose, has signed the law banning grazing in some areas of the state and treating offenders as terrorists.
Fayose said the law would strengthen security and make provision to treat anyone violating it as terrorist.
"With the signing into law of this bill today, anyone caught grazing with arms or any weapon in Ekiti would now be charged with terrorism and be made to face the law according to certain sections of the law
The same goes for those who graze in prohibited areas or go against the time frame of 6PM – 7PM allowed for open grazing
The 'Anti Grazing Bill, 2016' recently passed by the state House of Assembly was signed on Monday at the interactive session with the traditional rulers.
The Bill was originally sponsored by the executive, following the killing of two persons by persons suspected to be Fulani heardsmen in Oke Ako, in Ikole Local government.
The bill sought to criminalise grazing in forbidden places and certain time limit in the state.
Fayose said the new law would put to rest, incessant cases of attack or killing of local residents and farmlands by herdsmen and their cattle.
Giving an overview of the bill earlier, Speaker of the state House of Assembly, Kolawole Oluwawole, said the Assembly gave it accelerated hearing as part of its collaborative efforts towards maintaining peace and order in the state.
According to Oluwawole, the state government was already working with local government officials to allocate portions of land for grazing to all local government authorities in the state.
The speaker also gave some of the highlights of the law, saying that the government shall allot certain portions of land to each local government for grazing.
"Anyone caught grazing on portions of land or any farmland not allotted by government shall be apprehended and made to face the law. Any herdsman caught with firearms and any weapons whatsoever during grazing shall be charged with terrorism."
He said any cattle confiscated shall be taken to government cattle ranch at Erifun and Iworoko Ekiti community
"Any farm products destroyed by the activities of any apprehended herdsman shall be estimated by agricultural officers and the expenses of the estimate shall be borne by the culprit. Any herdsman who violates any of these rules shall be imprisoned for six months without option of fine," the speaker said.
Photo Credit: Twitter – @OlayinkaLere