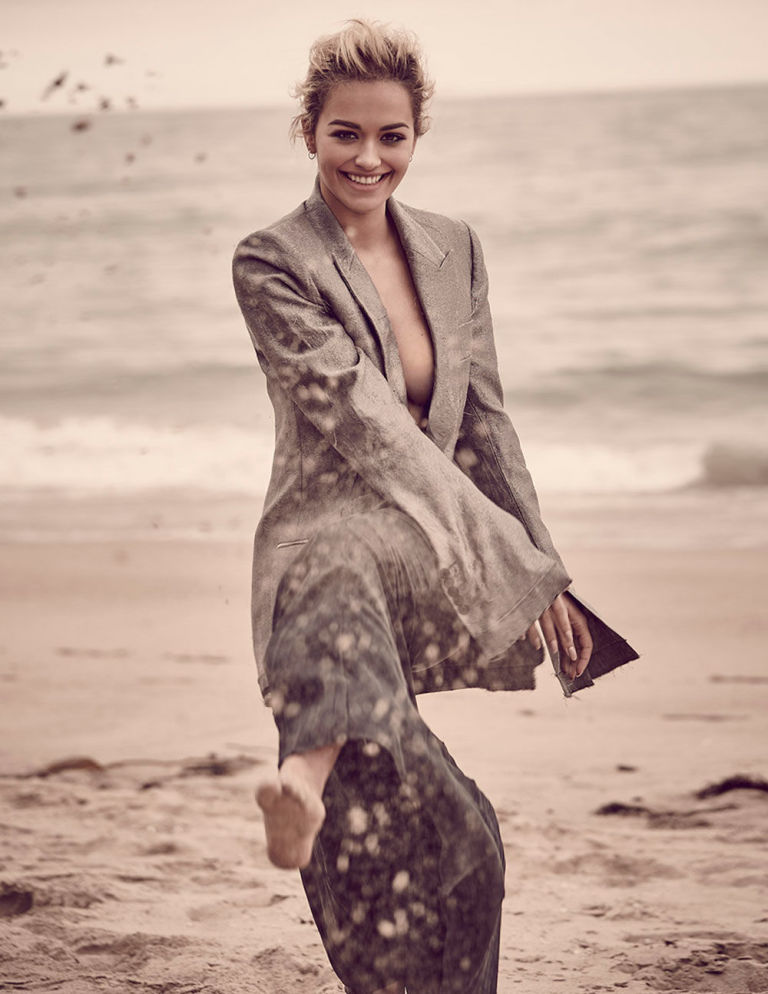 British Singer and Actress Rita Ora is all pink and sultry on the most recent cover of Cosmopolitan UK Magazine.
In the issue, she finally opens up about being regarded as "Becky with the Good hair"and having Jay Z, Beyonce and Victoria Beckham as her mentors.
Read an excerpt here:
On enduring sexism in the industry when she first came in:
Yeah, 100%, especially early in my career. Things would be said differently and conversations would be taken outside [the room] only because I'm a woman. I was never the quiet one – I was always the girl with the annoying laugh. I still am. It's very potent and very loud!
On Leaving Roc Nation and rumours about being "Becky with the Good Hair":
I'm still happy I've had this incredible experience,  Jay is one of my idols and Beyoncé is obviously the queen of life. I'll never not appreciate the experience I had with them and the things I've seen. Beyoncé and Jay Z have been great mentors and I look up to them a lot.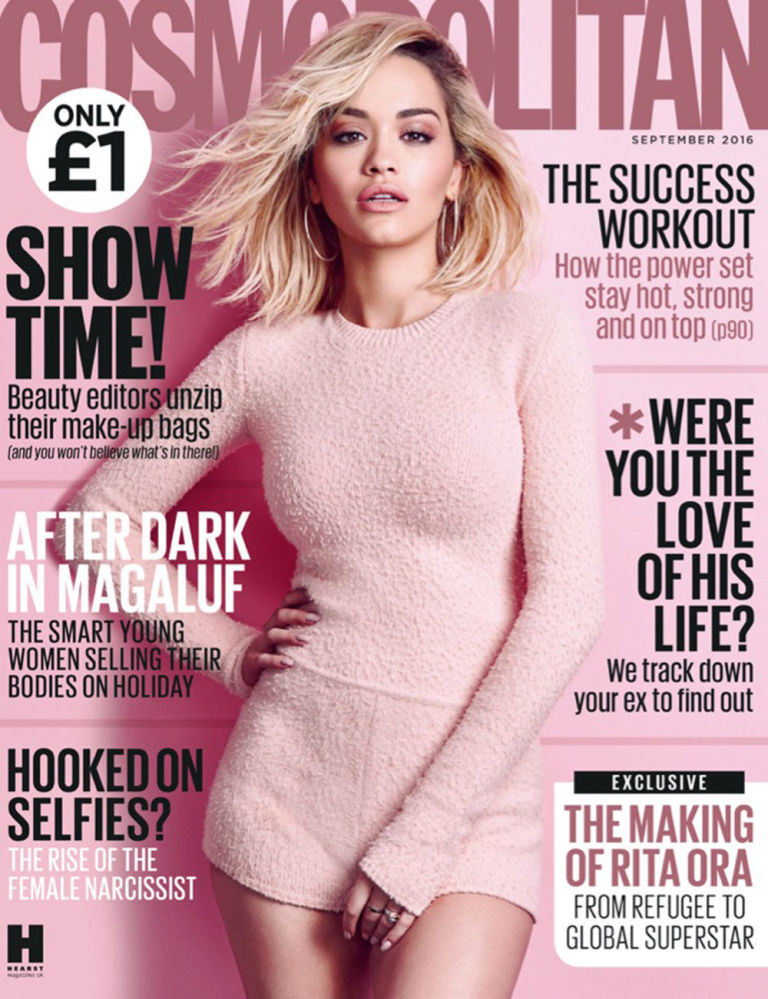 Her mentors in the spotlight:
Victoria Beckham, for one. She's an inspiration and I love her stuff. And she came from the Spice Girls – major! People get confused with what they see in the newspapers and only see 'Rita parties'.  The hardest part is maintaining it – it takes discipline. You've got to sacrifice going out with your friends, things like that. But then when you're 30, you can look back and go, 'Woah, I created that'.
She also spoke about new music, her new Adidas collection, and her new role as host of America's Next Top Model in the magazine.
For more on Rita Ora, head over to Cosmopolitan.com