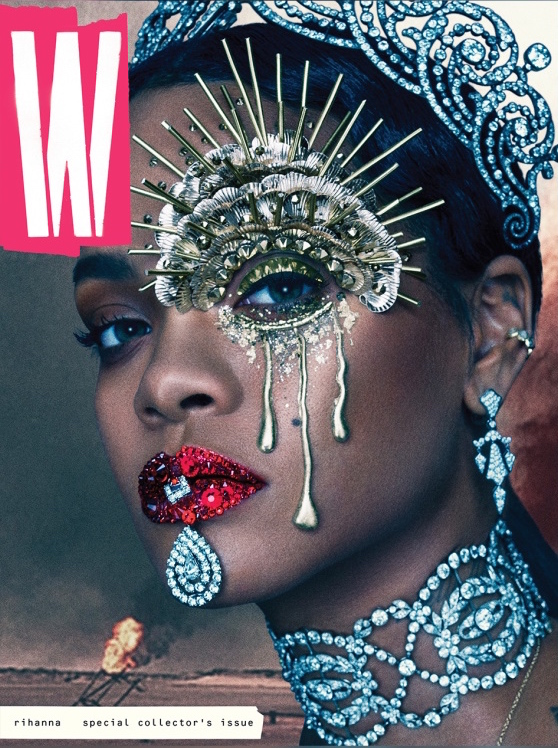 W editor-in-chief Stefano Tonchi enlisted the help of Terry Jones, founder of British style bible i-D, and creative and fashion director Edward Enninful to art direct the September 2016 issue of the Condé Nast publication with Rihanna as cover girl.
"With all the things that are happening, I thought it could be fun to hand make a magazine," Terry said. "All the things" referring to the wave of change that technology and digital media has caused for traditional publishers over the past decade. Transforming and threatening the industry, especially after the 2012 sale of i-D to Vice Media, which turned the property into a digital video brand.
According to Tonchi, having Terry on as art director is part of a a larger strategy to place print in the forefront of people's minds as opposed to digital media which is slowly killing print. Making every issue a 'collectible' is their way of creating excitement for print again.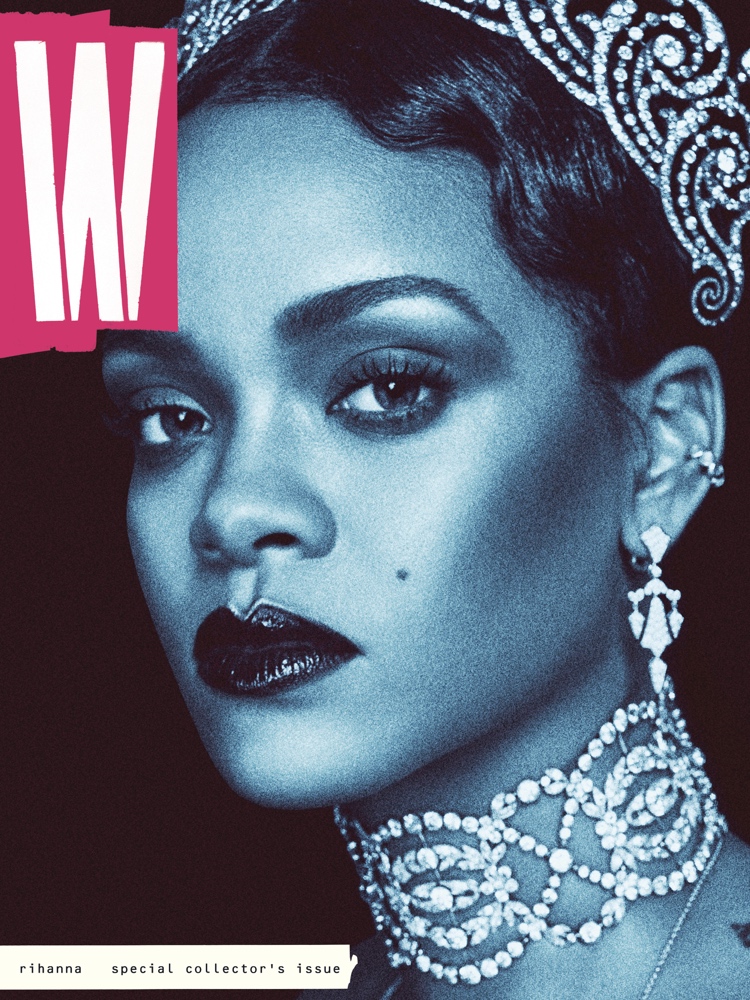 About the theme and inspiration behind the issue
To be sure, the biggest impact of Jones' efforts on the W project can be seen in the issue's dual covers, featuring Rihanna photographed by Steven Klein, cast as a queen in wartime and peacetime, nodding to both the 40th anniversary of the emergence of punk and the 90th birthday of Britain's Queen Elizabeth II. At peace, she's rendered in black-and-white. At war, the scene is in full colour, a burning sky in the backdrop with rubies encrusting her lips and liquid gold tears streaming down her left cheek.

On both covers, she's wearing a Cartier tiara with a matching choker and earrings so bold they almost look like paste jewellery. (The jewels were flown over from the UK to New York by five members of the Cartier team.) In the bottom left hand corner, a single cover line — "Rihanna Special Collector's Issue" — has been taped on, and the W logo stencilled in right above it. – BOF
See more Photos
Sources: BOF, W magazine
Photography: Steven Klein
Styling: Edward Enninful