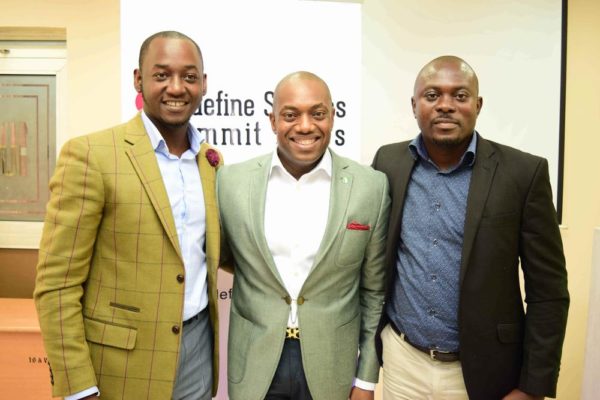 The 2016 edition of Redefine Success Summit Lagos, an empowerment summit targeted at young professionals, held recently in Lagos.
The summit actually started off in London where it has over 8 years of history in empowering young people to make a visible impact in their local communities.
The 2016 maiden Lagos summit had 3 speakers, Paul Foh, Ihotu Joy Amuta and Sheun David-Onamusi. They shared critical success tips in sales, business startup, and digital personal branding respectively.
The summit also had four seasoned professionals in finance, agriculture, entertainment, and branding sit on a panel to take questions from attendees. The Panelists were Zeal Akaraiwe, Cornelia O'Dwyer, Yomi Laniwun and Olusola Sowemimo. The panelists held nothing back from the attendees as they candidly shared life skills and how they all individually started off on their journey to success.
Sheun David-Onamusi also presented his second and new book (Proverbs Of A Highly Inspired Yoruba Man – a self-help book that uses Yoruba proverbs to inspire the reader) publicly for the first time.
To crown up the night motivational speaker, Fela Durotoye closed the event with an inspiring lesson on success and the reason why we were created.
See the photos below.