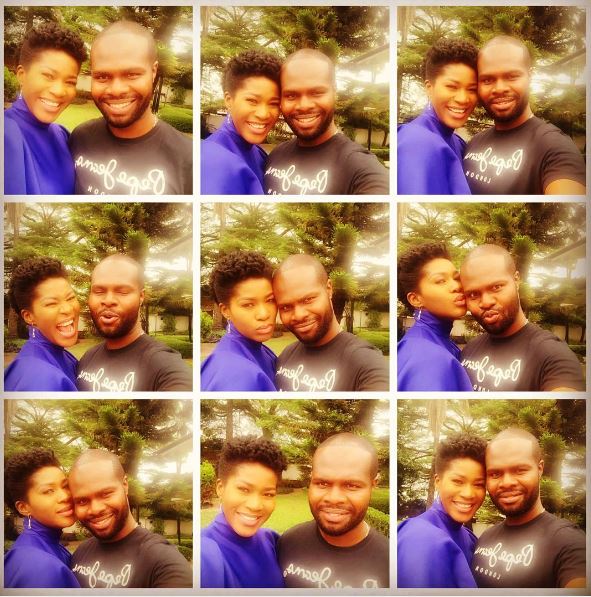 Nollywood actress Stephanie Linus and her husband Linus Idahosa are picture perfect in these new photos the actress shared on Instagram.
She was about stepping out for an event – for which she rocked an all-blue outfit with a pair of yellow pumps – and before leaving she took time out for a selfie with her hubby and a quick pose to show off her outfit for the day.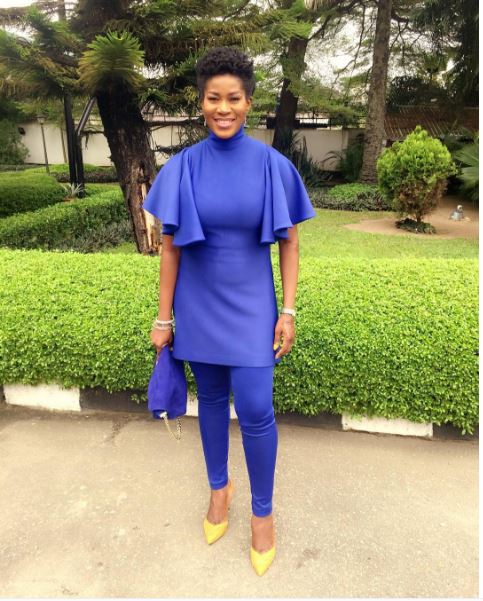 She posted the photo and captioned:
Love disturbing this guy for a selfie. #doesn'tlikeselfie #whodoesntlikesefie #myPadie#StandouT #StartNow #SaturdaySelfiewithHubby
We have to agree – who doesn't like selfies?