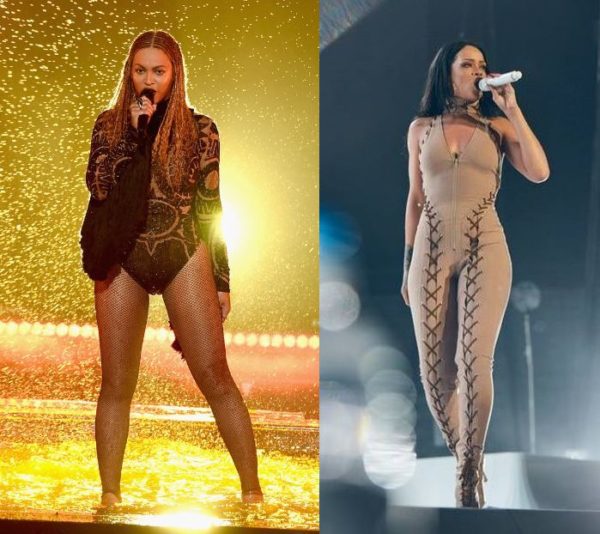 The 2016 MTV Video Music Awards are set to kick off in an interesting fashion!
Pop Star Rihanna has already announced that she will officially open the show. She said on Twitter:
Kickin Awf the @MTV #VMAs Sun at 9PM! Thank you for this ? in honor of the #VMAs2016 era @pandagunda! #RiRiVanguardhttps://t.co/sEpgVVVfcz

— Rihanna (@rihanna) August 27, 2016
She will also be receiving the Michael Jackson Video Vanguard Award at the event.
With the show being less than 24 hours away, rumours have been rampant about Beyonce taking to the stage. The network has remained mum until they shared this cryptic photo on twitter:
— MTV (@MTV) August 27, 2016
It is believed that Queen Bey, who leads with 11 nominations, will bring 'Lemonade' to life in an exciting fashion.
Britney Spears, Ariana Grande and Nicki Minaj are also taking to the stage. The 2016 VMAs airs live from Madison Square Garden today and you can trust BN to bring you all the juice!