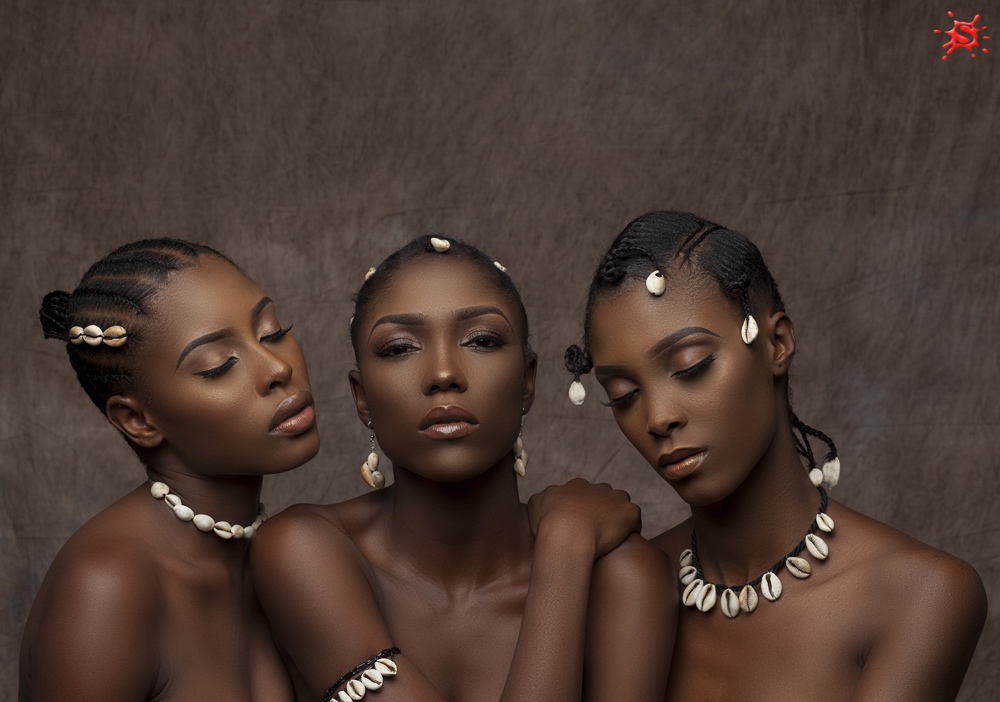 Creative fashion photographer Emmanuel Arewa of Spotlight Photos & Imagery creates a new body of work centered around African Beauty and the popular Cowry Shell.
The ancient cowry shell mostly worn by African women is a symbol fertility, womanhood and wealth. In this beauty editorial, the cowries as used creativily as accessories which can be seen on the ears, wrist and neck as earrings, bracelets and chokers respectively. These beautiful African jewels are also intricately woven into the models traditional Didi hairstyle, a popular hairstyle which originates from the Western part of Nigeria.
The aim of this series is being achieved by the use of contemporary photography to preserve and re-present this unique ancient african fashion to the up-growing generation.
See the Photos
Credits
Photography/Creative Director: Emmanuel Arewa | @spotlightpi
Makeup: Jibike Faborode | @kikyfabz
Models: Bonita Nanfe J.Kefas | @mimzbee of Zahara Model MGT
Aduke Shitta Bey | @adukebey__ of Beth Model MGT
Teminikan Idowu | @teminikan__ of Few Model MGT
Image Retouching: Toyin Adeleke | @verified_imagery