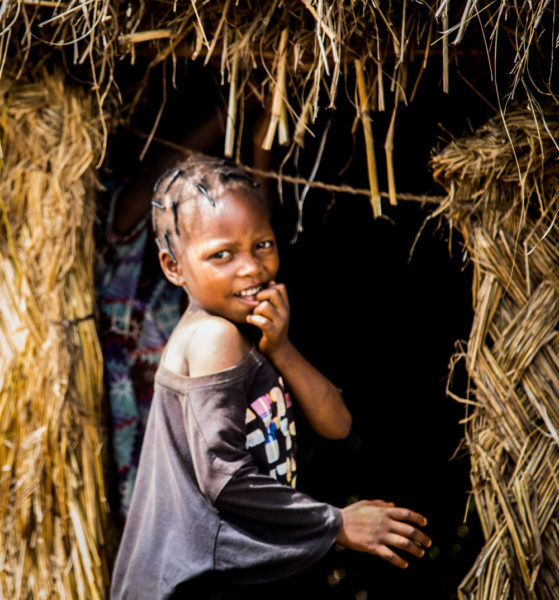 There have been a lot of attacks by Fulani herdsmen in many parts of the country lately which has brought about varying opinions, discussions in some circles, and arguments in others as to how to bring the crisis to a definite end. Stereotypes have also been formed along the way.
The story about Hauwa and her family is one of many examples of how these atrocities can be avoided with the right mind-sets.
This story describes how a Fulani herdsman and his family have been able to adapt in an unlikely part of Nigeria where he has no ancestral roots, yet he naturalizes there and teaches his children to live in peace in a home away from home.
I accompanied a friend, Debo on a recent trip to Ogbomosho, Oyo State where he owns a farm. Ogbomosho is located in the south-western part of Nigeria whose populace is predominantly of the Yoruba ethnic group.
On arrival at his farm, he took me on a tour.
We approached a hut built with raffia from top to bottom and saw a little girl playing with her dog under a tree in front of the hut. Upon seeing us, she gave a welcoming look because she recognized Debo. Her name was Hauwa and I marvelled as she engaged him speaking Yoruba fluently. Out of curiosity I asked him who this little girl was, and the conflict between her name and her location.
Hauwa is the fourth and last daughter of a Fulani cattle rarer who lives in Ogbomosho. Alfa, as he is called has lived in Ogbomosho for the last 10 years. He started a family there and gave his children both Yoruba and Fulani names.
I took out my camera to capture this rare moment.
Hauwa is a natural, she immediately composed herself and posed for a few shots. All of this couldn't hide the fact that she was shy.
While taking the pictures I saw her older sister Fatima standing by the entrance to the hut, their home. Fatima ran into the shadows upon seeing my camera and said (in Yoruba) she didn't want any photos of her taken. Somehow her sister's standpoint made Hauwa withdraw. She quickly ran into the hut to join her sister.
I said to them in the little Yoruba I know that I just wanted to take photos and nothing else. This eased their tension to an extent. Yet, they were both sceptical as they reluctantly posed for a few more shots.
Fatima then said, "E pada ijo odun"/"return on a festive day".
It occurred to me she wanted to look picture perfect if any photos were to be taken of her.
A moment later, I heard Hauwa calling out to her brother, Umar, who was just returning from grazing the cows on the farm. She screamed at him to come over and take photos as well.
He answered after she screamed at him a few more times.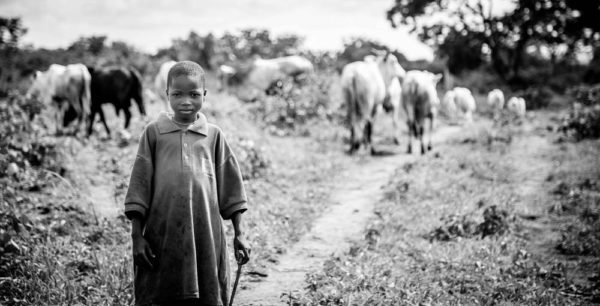 By this time, Hauwa and Fatima were much more comfortable and had come out of the hut to pose for more photos. And I took as many shots as I could, to capture this paradox in our time, this untold story that may or may never be told.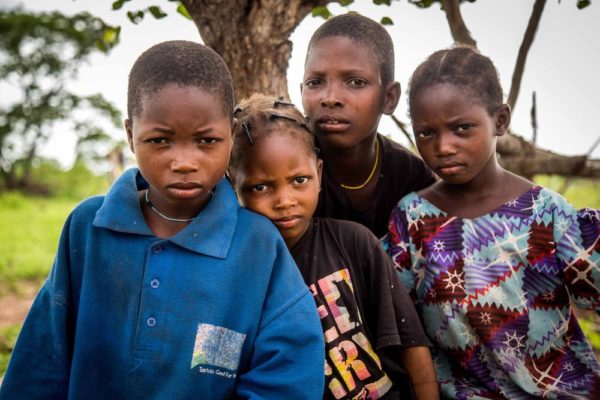 By the time I was done taking the photos, I showed it to them on the screen of my camera and the kids loved it. For every one they liked, Hauwa kept saying "Oshe…oshe" Yoruba, for "thank you".
I promised to send them copies of the photos and they were even more grateful.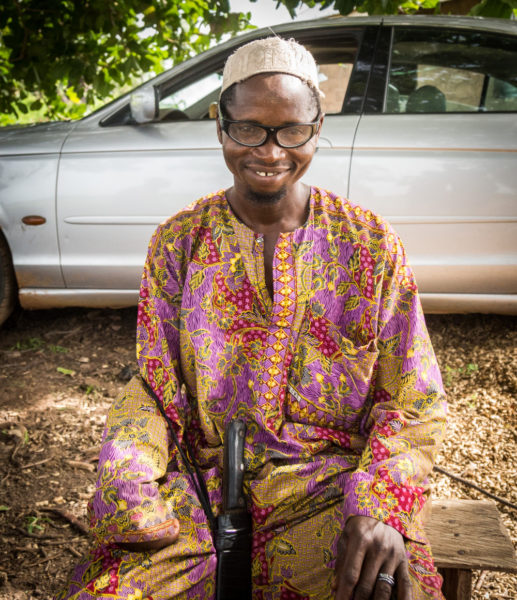 Not long after that we saw a man, with a cutlass slung over his shoulder, riding a bike towards us. He had a pair of plastic goggles on.
He rode faster, the closer he approached and was all smiles as Debo teased him about his glasses. This was Alfa, Hauwa's father.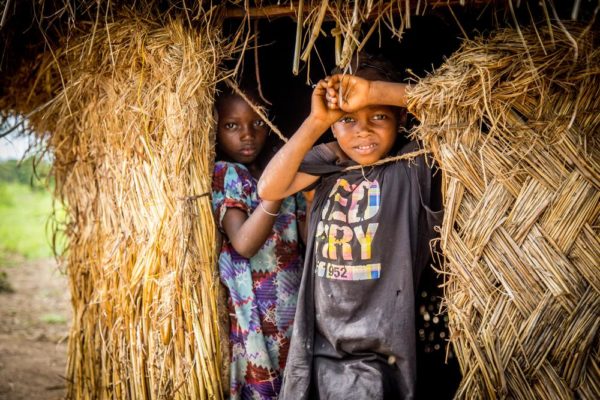 Debo teased him the even more about his pair of goggles. Alfa just kept on smiling, he was evidently shy. He approached us where we sat under the tree and sat with us. We exchanged greetings and an introduction was made. Immediately, Debo told Alfa to pose for a few photos and without even giving it much thought he turned in my direction. I immediately saw Hauwa in her father. The similarity in their mannerisms and warmness of heart was unmistakable.
Debo talked with him for a while, discussing issues on the farm at the same time chipping in a few jokes. The friendship between these people was effortless and honest. It was something I hadn't seen in a very long time. I wished every Nigerian was present with me in that moment. To witness this unusual and yet heart-warming reality, in the middle of tribal and religious wars raging around the country.
Perspectives need to be changed. Forgiveness needs to reign in our hearts, no matter who started or incited the wars, a peaceful Nigeria is possible, once again.