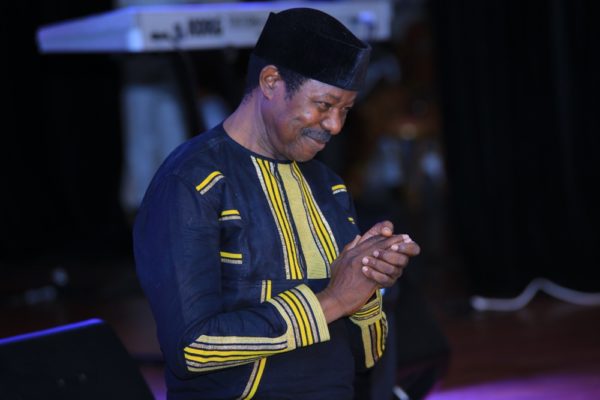 It's Afrojuju living legend King Sunny Ade's Birthday today and he's turning 70!
To celebrate, we've compiled a short list of things you might not have known about him and some songs for you to enjoy (for the mega fans like us).
Since we can't go all the way to 70, here are 7 Things to note about KSA:
KSA was born to a royal family in Ondo, thus making him an Omoba, hence the King in his name.
His father was a church organist, while his mother was a trader. He left grammar school in Ondo under the pretense of going to the University of Lagos.
King Sunny helped open the door for other Afro-pop artists, among them are juju stars like Ebenezer Obey and Dele Abiodun, Zaire's Tabu Ley Rochereau and Papa Wemba, Senegal's Youssou N'Dour, South Africa's Mahlathini and the Mahotella Queens, and Madagascar's Rossy and Tarika Sammy.
He horrified his parents by pursuing music, which was considered a profession for commoners. He dropped out of school in 1963 to join semi-pro bands in the capital of Lagos, playing juju.
By 1967 he had formed his own band, the Green Spots (taking off on the name of longtime juju king I.K. Dairo's Blue Spots band), and recorded his first single, "Challenge Cup," which celebrated a local soccer team's championship and became a hit!
Sunny has collaborated with major artists such as Manu Dibango (Wakafrika) and Stevie Wonder (played harmonica in Aura), as well as younger Nigerian artists such as Wasiu Alabi Pasuma and Bola Abimbola.
In the 1980s Adé embarked on a career in Hollywood. His music was featured in the 1983 film Breathless, starring Richard Gere, and the 1986 comedy One More Saturday Night, and he acted in Robert Altman's 1987 comedy O.C. and Stiggs.
Here's when he thrilled people in New York:

We compiled 7 of his Amazing works for you to enjoy!
Listen to them here:
Ja Funmi:

Baba Moke pe o:

Aiye Nreti Eleya Mi:

Malanu Makorin Ma Fi Gboluwa Ga:

Oro To 'Nlo:

His Entire Album for those who want to bask in Sunny Ade & His African Beats 1973 – Vols.9&10:

King Sunny Ade – Classics Volume 3: (The Good Shepherd & The Child):

Credits:
Facts: Rolling Stone and Wikipedia
Photography:  Evi Greene Photography – @evigreene  | Insigna Media