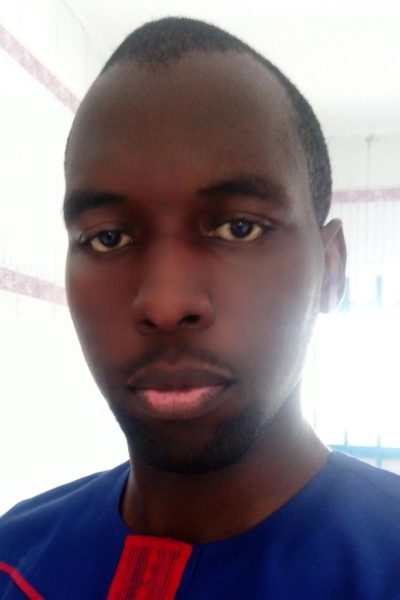 Move Back to Nigeria is a series on BellaNaija which aims to encourage young and not-so-young professionals in the diaspora who are trying to make the decision of whether to move back to Nigeria. In collaboration with the brilliant team at MoveBackToNigeria.com, we hope to bring you regular interviews with individuals who have successfully made the leap, so you can learn from their experiences and make a success of your move back.
***
I am Osarume Akenzua, Corporate Lead at West Africa Vocational Education. I would like to describe myself as a very dynamic and spontaneous person. I am passionate about what I do, although seemingly reserved in my general disposition. I attended primary and secondary schools in Nigeria and later proceeded to England for University education. I obtained an LLB in Law from the University of Hertfordshire and worked as a volunteer mentor to high school students, with a branch of the Welwyn Hatfield Council (now Kaleidoscope Enterprise), before moving back to Nigeria finally. While studying, I worked as a student representative and also as a market researcher with a British research company.
What motivated you to pursue a law degree?
My decision to study law wasn't exactly motivated by one particular thing; I was simply dissatisfied with what I was previously studying. Growing up, we had this notion in Nigeria that top paying jobs were either in the oil and gas sector or in banking. This made me strive to pursue a career along these paths, especially oil and gas. I understood though that I couldn't do engineering since my physics wasn't too good, so the next thing related to that sector (oil and gas) which interested me was Geology. I would soon discover that was potentially the worst decision I ever made. I ended up with Environmental Science which didn't quite cut it for me and after quite a miserable year at University, I had to take a drastic step – move faculty (department). Strangely, I was convinced that it was law I had to study to make the best out of my University experience and finish with good grades. The events which followed my decision to switch to law confirmed that I was in the right place. Internships and other learning opportunities began to emerge almost all at once. I discovered other sides to me and began to explore other opportunities such as mentoring high school students and volunteer work/community service.
Great! So when did you start thinking about moving back to Nigeria and how did you know the time was right?
When I completed my law degree, there was this buzz about returning home. Young Nigerians wanted to contribute their time and effort and be a part of the much needed change and reform. I realized soon enough that I had only a few things to offer my dear nation. I had planned to return to Nigeria to practice law however, law as I knew it was always an engaging and intellectual exercise. Reality series like Boston Legal and The Practice, among others, portrayed law practice as an exciting and enthralling experience. Interestingly, I found that this perception wasn't entirely true when I returned to attend the Nigerian Law School.
How were the first few months being back in Nigeria and did you experience culture shock?
There were so many things that shocked me about my experience at the Law School and rather than just moan or complain, a few friends and I decided to draft letters to the authorities, addressing those burning issues that needed urgent attention. There were so many things that were visibly wrong yet had become widely acceptable under the false message that Nigeria cannot be better or Nigerians cannot do better. I began to hear things like "you're in Nigeria not England so get used to it", and those lines constantly exasperated me. Most people, I found, generally had a sense of mediocrity- irrespective of social status or educational exposure. We deliver many times, bad service and too many of us are happy to accept whatever service, however badly it is delivered – again because we are in Nigeria or are Nigerians. This made it very challenging for me to adjust, as I refused to conform to what exists or existed at the time.
Tell us about some of your observations from the Nigerian service industry.
Generally, one thing (apart from poorly trained or untrained people) I believe is missing from many organisations, yet critical, is proper relationship management between employees and employers. Sometimes, we find that a business or corporate organisation desires training for its employees and expects that once this is done, everything will be right again. We have found that training does tackle one aspect of organisational behavior but company policies, procedures and environment also influence significantly the employer's expected outcomes. We also demonstrate this by seeking long-term partnerships and support with our corporate clients. Follow up is key to evaluate the impacts of training and other interventions so we maintain long term relationships with clients to support them where and when necessary post-training through other forms of interventions.
Any suggestions on how this can be improved?
I think we will witness great improvement  if businesses and organisations begin to invest more in their people; and by invest, I don't necessarily mean spend money on them but make them feel like they are part of an entity. The days when we said things like "keep your personal issues and problems to yourself and just do your work" are gone. Employers must begin to integrate the people they hire into the business culture. People must be recognized, appreciated and rewarded. Get to know your people better.
Accountability is key but employers need to find a stern yet amiable approach to dealing with employees. Employees must also begin to realize that they are constantly sowing seeds which would produce either good or bad results for them in the long-term, when they eventually own their business and start hiring people too. Find the right balance in managing your employees. Employees should also give their best.
Interesting. What do you currently do professionally?
I serve as corporate training lead at WAVE; I work with employers to tease out best ways to achieve effective service delivery from their people. We usually train employees on business writing, effective communication, customer service, teamwork, among others. Much of the training we deliver are experience-based and involve activities which initiate participation of trainees or attendees. We have worked with organisations across all industries from hospitality to healthcare, finance, telecommunication, education and IT.
Has the current recession affected you in any way and if so, what are you doing to mitigate the effects?
The current economic situation in the country affects everyone but on different scales. I have had and still have my fair share of its attendant challenges. I've had to save more than I usually do and make tough sacrifices.
What do you do for fun/relaxation in Lagos?
I enjoy listening to good music or audio books when I am not working and also meditation is something I am learning to do more of these days.
Any advice for prospective returnees? 
My advice to prospective returnees is to lower your expectations to allow yourself become pleasantly surprised by the good sides rather than heightened expectations that could be dampened by the harsh realities of life back home. Keep an open mind as well because you may have planned one thing and realize when you get back that something else (which aligns with your vision) requires more or all of your attention and commitment immediately.