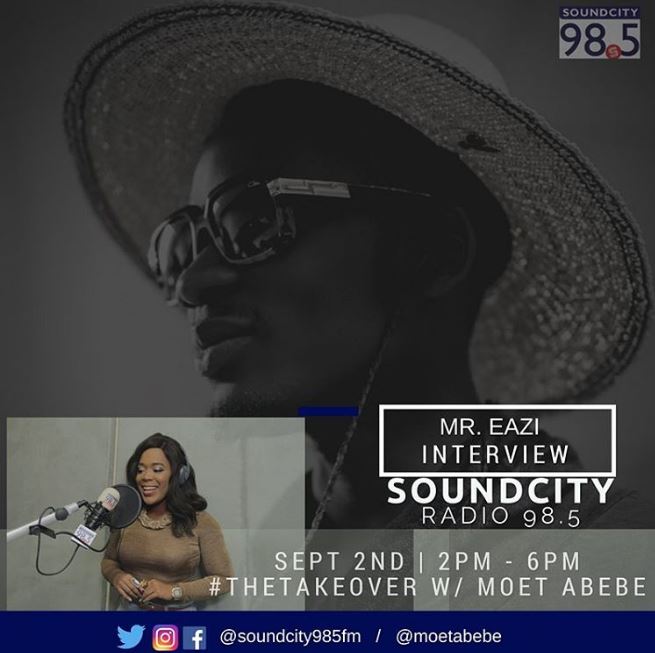 BellaNaijarians, Mr Eazi prefers Ghana Jollof!
He revealed this in Moet Abebe's #TheTakeover podcast on Soundcity radio 98.5. He also spoke on 'the album' and why Dammy Krane was not featured on 'Hollup' video – stating it had nothing to do with his issues with Wizkid earlier in the year .
He also said that he is working with Vic O on new music! The collaboration began with a bet he had with Eugy who featured on their collaborative 'Dance for me' hit track. He then went on to put it on Instagram where Vic O got word of it and reached out.
They have written the track, verses and chorus but yet to record. The song is titled 'For Your Love'.
Listen to his interview here: