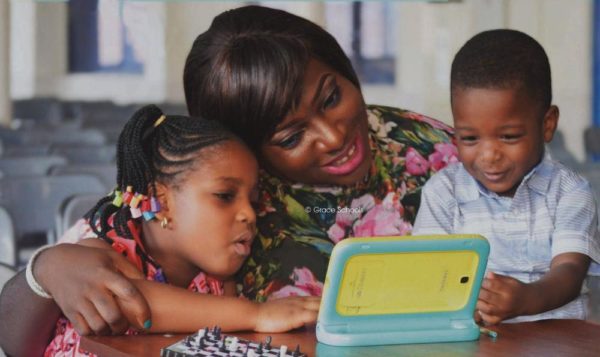 Looking to educate your child beyond academics? As a parent, you are always out to raise your children in the best possible way. One that ensures they do not miss out on opportunities later in life.
There are several schools in Lagos. However, not all offer an all-round approach to your child's education. A school that develops the child beyond quality academics is Grace Children School. The school is located at Plot 241 Ajidagan Street, Gbagada, Lagos.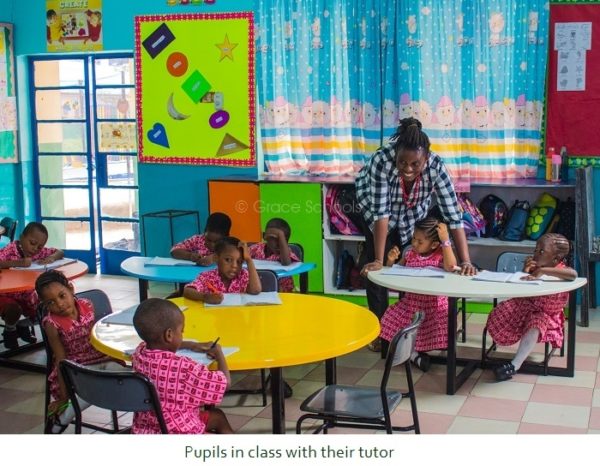 Since its inception in 1968, Grace Schools has stuck to its mission, which is, 'Creating a conducive environment, using top class facilities and human resources for academic, moral, religious and skill development of a total child.'
We believe that raising a child right is to raise them to become not only academically sound but to also imbibe in them social graces like respect and diligence amongst others. With past pupils now turned parents that have their wards presently in the school, it is evident that we are trusted by generations of Nigerian families.
Wondering how we have been able to achieve this feat? Here's why:
At Grace Schools, we follow a Montessori system of teaching that evidently plays a vital role in our children's learning process and success. Our curriculum focuses on the on Cognitive, Psychomotor and Affective domain of education. In addition to our broad scheme, our children gets adequately prepared for not only the Nigerian Common Entrance Examination but the Cambridge Primary. This ensures they gain admission in top higher institutions home and abroad.
Furthermore, ultra-modern facilities have been put in place to aid your child reach and even surpass his or her potentials. These facilities include two standard pools, a music hall, ICT labs, a basketball court, a zoological garden, a football pitch, and more.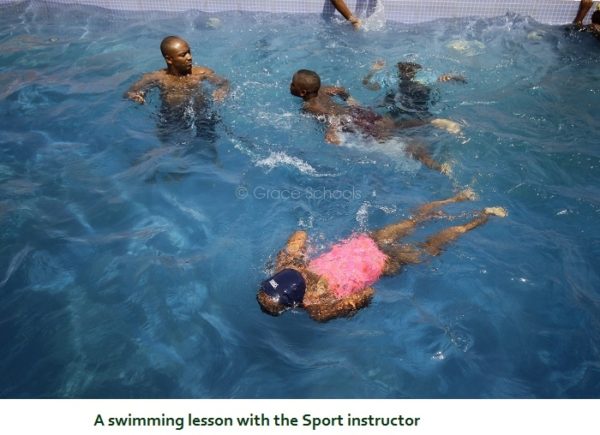 Our pupils are taught in properly furnished and conducive classrooms integrated with interactive boards and projectors. This improves the learning outcomes of the pupils.
Also our labs and children play area makes learning more fun, practical and easier to comprehend.
Over the years, Grace Schools has received accolades and recognition from international bodies. In 2014, we were honored with the British Council international School award for our world class approach to education.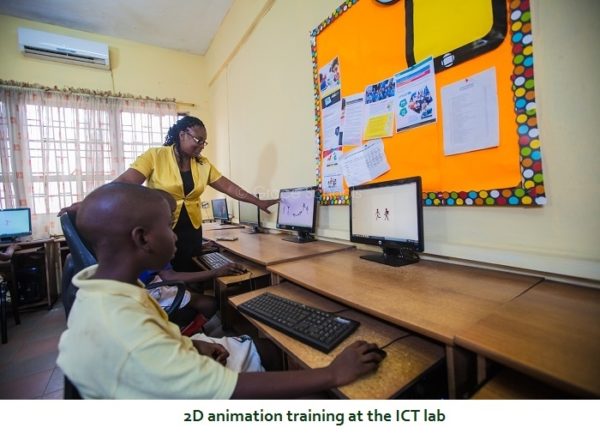 Just recently, the school became a Microsoft showcase school for embracing ICT to improving the learning outcomes of our pupils.
Locally, our pupils have been at the forefront of competitions. Some of the competitions won include the Lagos state inter-school relay competition. Academically, one of our pupils recently won a national ultimate Mathematics competition with a record-breaking score.
Academic success, social development, moral values and skill enhancement are amongst the few values your child stands to attain when attending Grace Schools.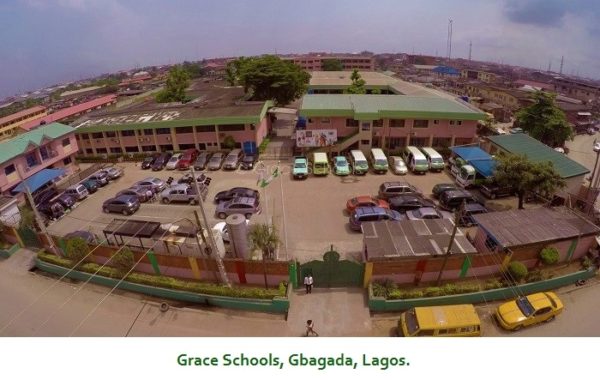 We are currently accepting pupils into the September 2016 session. Like our past pupils who are now parents with us, you also can entrust your child's all-round education with us.
We understand that location may be a major hindrance, not to worry, our fully air conditioned buses driven by tested and qualified drivers provide easy transport for your child to and fro. Also, our boarding facilities are in place to cater to your needs. They are of high standard and very comfortable they literally give your kids the 'home away from home' feel.
Visit www.trustedbygenerations.com to get a call back from the school and also get more information about us. You can call 08023061195 now for a quick chat with one of our admission officers.
————————————————————————————————————————–
Sponsored Content