President of Nigeria Muhammadu Buhari addressed the United Nations General Assembly at UN headquarters, September 20, 2016 in New York City.
The theme of the ongoing 71th session of the UNGA is "Sustainable Development Goals: a Universal Push to Transform the World".
President Buhari assured world leaders that the capacity of government agencies in Nigeria was being strengthened to institutionalize reforms that would ensure transparency and good governance. He added that fighting corruption remained a cardinal pillar of the current administration in Nigeria.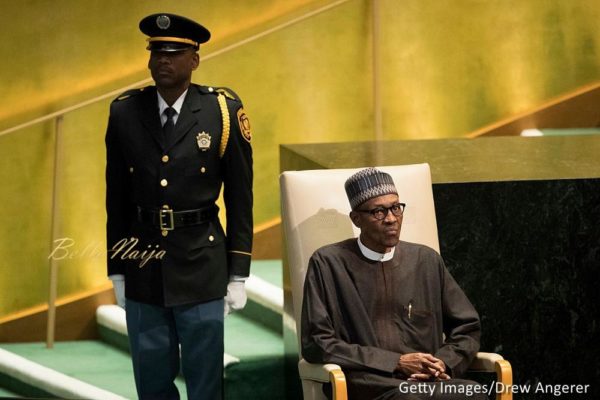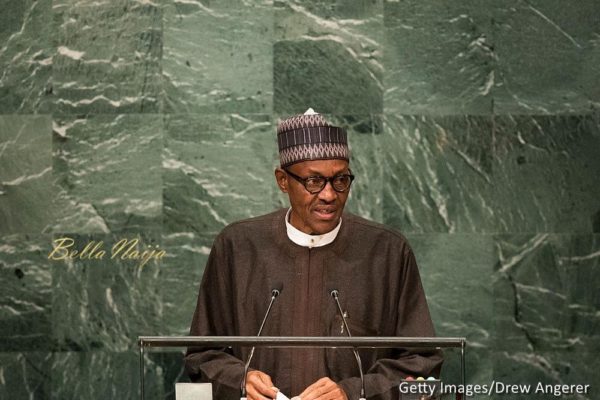 He also expressed delight that the anti-corruption campaign of his administration had started yielding positive dividends, including significant recovery of stolen assets. He said "The recovered funds are being channeled towards the development of critical infrastructure and the implementation of social inclusion programmes for our people."
Photo Credit: Getty Images/Drew Angerer