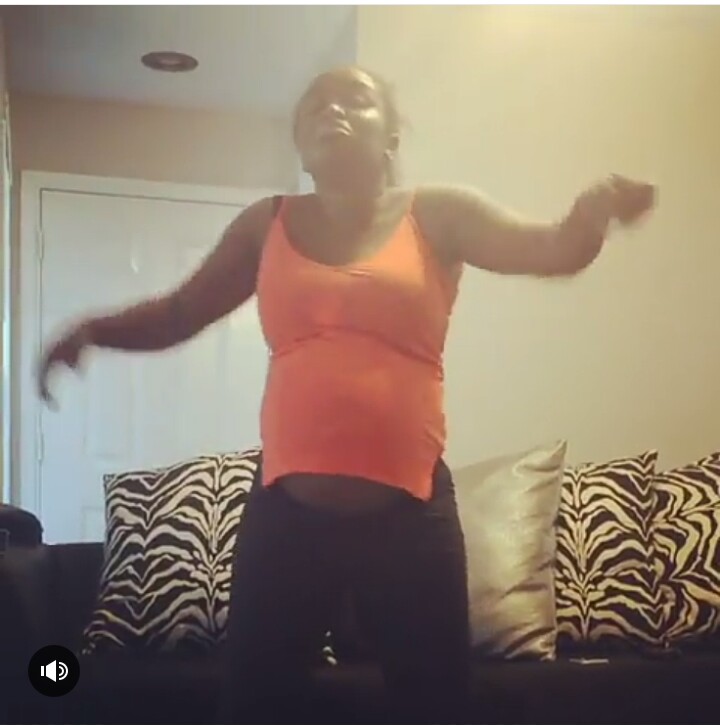 Lami Phillips baby will be here any day now but that didn't stop her from dancing!
Click here to see her Atlanta baby shower photos and here to see Nigerian baby shower photos.
The soon-to-be mum showed off her dancing skills on Instagram where she was dancing to Vector's 'She gat it' and we can tell she's gat it.
Watch her dance moves here: