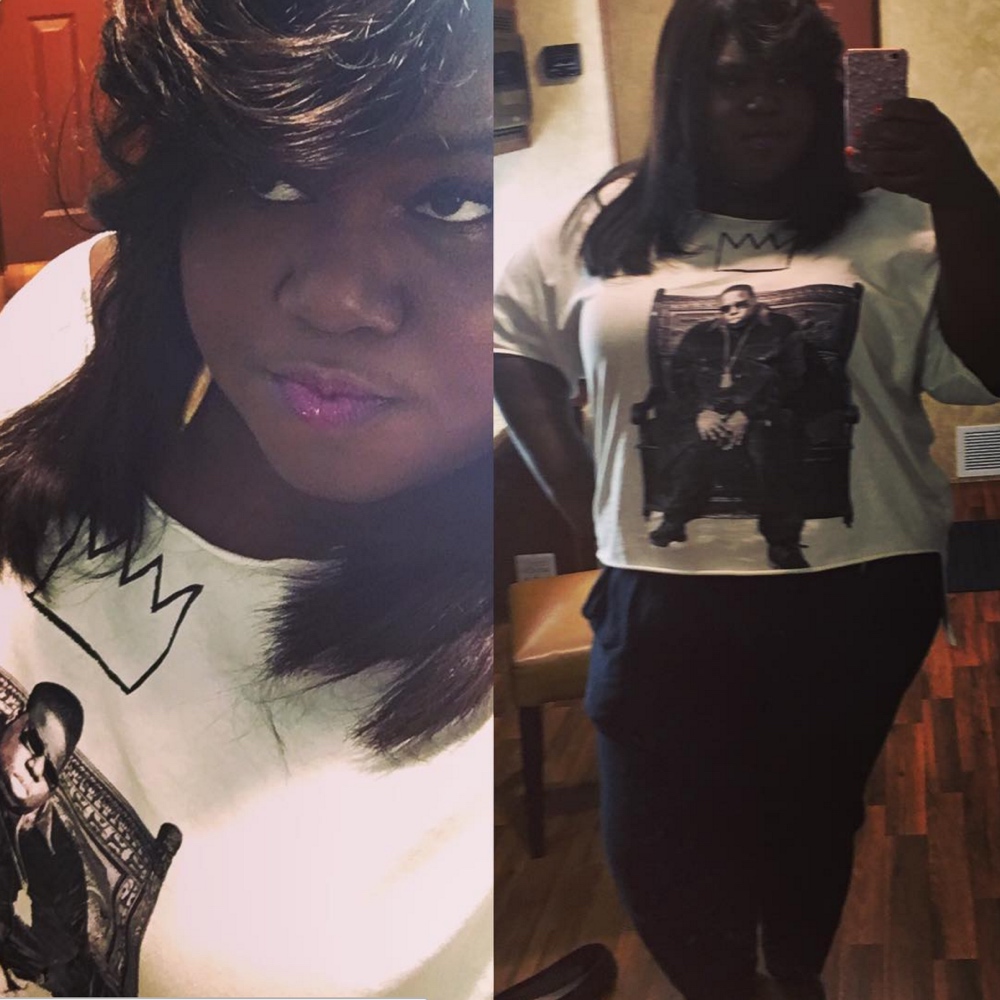 Gabourey Sidibe is feeling her outfit!
The 33 year old Empire star showed off her Biggie Smalls t-shirt in an Instagram selfie – but her fans couldn't get over her body. She captioned the photo, "Is it too early in the morning for selfies with a Mayfair filter?" Her followers all commented about how she's "looking fab."
"You go girl I am proud of you and love you as an actress no matter what size you are!!! Congratulations on your new look!!!" wrote one.

"Gabby been a fan…but dang boo you looking good as always!" added another.

"Always beautiful but looks like you have been working out at being Healthy and Happy! Thanks for sharing, seriously!" another fan said of the actress.
Sidibe thanked her fans for their support on Twitter – even if she hadn't been looking for compliments.
Um… That Instagram photo was mostly about showing off my Biggie Smalls tshirt and laid wig but…ya know… That's cool too. ??

— Gabby SidiBae (@GabbySidibe) September 2, 2016
Still, Sidibe is clearly loving her shape, and tweeted about her booty.
True Life: I can't stop checking out my ass in the mirror….and the window….and in shiny cars I pass in the street. ?

— Gabby SidiBae (@GabbySidibe) August 22, 2016
The Oscar-nominated actress previously talked about dealing with criticism about her weight admitting that "It's hard to get dressed up for award shows and red carpets when I know I will be made fun of because of my weight."
But the criticism made her stronger;
"If I hadn't been told I was garbage, I wouldn't have learned how to show people I'm talented," Sidibe said. "And if everyone had always laughed at my jokes, I wouldn't have figured out how to be so funny. If they hadn't told me I was ugly, I never would have searched for my beauty. And if they hadn't tried to break me down, I wouldn't know that I'm unbreakable."
Credits: Instagram | @gabby3shabby, Yahoo, People