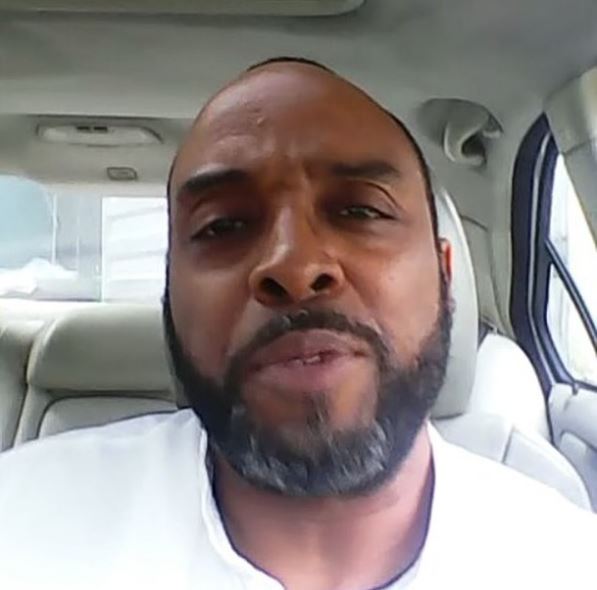 Nollywood actor Kalu Ikeagwu is speaking out following his arrest/abduction. The movie star is unhappy with the way the Nigerian Police Force handled the situation and he is also not pleased with the media for the way the story was reported.
According to him, he was not arrested but rather abducted by five men.
In a post on Instagram he says:
The media has been awash with the 'copy and paste' story of my purported arrest by the 'police'. Thanks media; you rock!

Just to clear the air, I have this to say. I was literally abducted at gunpoint by earring wearing men purported to be policemen (they were five) in an unmarked Hiace bus with civilian number plates and fake identity cards. They first claimed to be working on an abduction Abuja case which changed to a robbery case, all while in transit. Even on getting to the police station I was not allowed to go in to the premises but was held outside. I repeatedly asked to go into the station where I'd feel safer to ask whatever questions that were burning in my mind regarding my traumatic experience. It did not happen. Instead they told me a phone used for a kidnap was being sought for, later the story changed to robbery then back to kidnap.

As I write this piece I have not written any police statement in any police station which strikes me as very odd. I'm still wondering why I was molested and kidnapped just because a purported phone no was supposedly tracked to phone. Why would they have to harass me when they already had details of the buyer and seller of the phone? In a legitimate situation,the seller of the stolen phone should be the key witness in this investigation, but in this case the police are till now very reluctant to meet the seller.

I know there are mysteries I need to unravel in this case and I will try to get answers to them. It's so pathetic that one can get bad publicity from Nigerian media just because they're so much in a hurry to copy that they forget the importance of confirmation from all the parties involved. Publishing a story based solely on a neighbour's account isn't true journalism, that's pure gossip and slander. We need real facts from the media and we need protection from the police and not molestation.
He also posted a video on IG telling bloggers and policemen that they will remember his name and that "the Lord will answer you all a hundred fold". Watch the video below.
Encomium magazine had first reported a kidnap and later updated to an arrest after reportedly talking to some of his neighbours.
Other movie stars have shown their support and shared their thoughts via his comment section.
Ivie Okujaye: It's becoming unbearable!! Task force harassing women, so-called police harassing civilians! When will it stop? I'm so sorry for what you went through. @kaluikeagwu God isn't asleep. They will pay for it sooner or later.
Chioma Akpotha: "God will answer them! Just you stand still! The Media will not stop their irresponsible attitude of reporting gossip and hearsay and tarnishing the image of celebrities just to sell their trash or drive traffic to their blogs till we start suing them for slander! Cos they have no idea how much damage these things do to our image and reputations. They write these things, get the attention and recognition they want and move on. We are now left to deal with the damaging effects and scars sometimes for life! Pitiful! "