BN TV: Runtown Talks New EP, Keeping True to Afrobreats, Collaborating with Coldplay + Women Twerking on Stage at his Concert for Cash!
International Nigerian-American media personality, Raro Lae caught up with Nigerian artist, Runtown during his tour and went over quite a few things!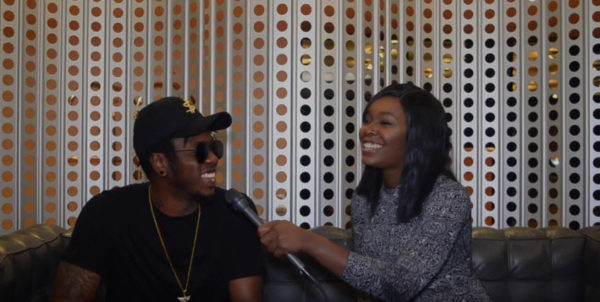 Runtown spoke of "Bend Down, Pause", his hit single featuring Wizkid, that crossed over so well, internationally, that he was prompted to go on a Reggae Tour to multiple countries and islands including – The Caribbeans, Barbados, Greneda, and St.Lucia.
"Why the world is coming to us, is because of the sound. So we can't lose the sound. So if I'm doing a song with Beyonce, it has to be an afrobeats song," He replied when asked about the recent trend of African artist breaking into the American market.
Runtown also mentioned working with Coldplay, and even fusing afrobeats with a Japanese genre.
Runtown announced his EP is set to drop this year, so we are currently patiently awaiting its arrival!
Runtown's performance in DC was electrifying, everyone was feeling it, especially two ladies who got on stage unannounced and started twerking all the way to the ground! Other fans replied by spraying money on them, while others stared in shock!
Watch below.