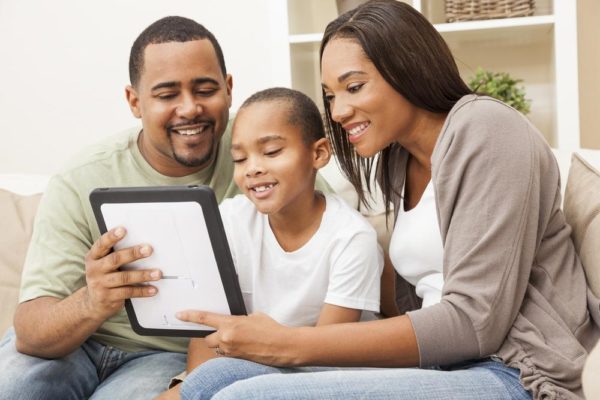 When the word "Entrepreneur" is mentioned, many people tend to associate it with adult population.
However, the last time I checked my Oxford Advanced Learner's Dictionary, an entrepreneur is seen as a person (not adult) who makes money by starting or running businesses especially when it involves taking financial risks.
Many business startups are springing forth from all over the world today, and young entrepreneurs are actively and significantly competing with their adult counterparts.
Cameron Johnson got his start at the age of nine making invitations for his parents' holiday party. Two years later Johnson had made thousands of dollars selling cards through his company he called Cheers and Tears.
By the time he was 15, he had formed other businesses with total revenues of $300,000 to $400,000 per month.
At the age of 14, Doherty began making jams from his grandmother's recipes. As the word got out, he began receiving more orders than he had time to fill. He dropped out of school and rented a 200-person factory a few days each month.
By 2007, his company had $750,000 in sales. Since then, his company has continued to grow throughout Europe.
Connor Joel Franta is an American entrepreneur and writer. As of November 2015, his self-named main channel on YouTube had 5 million subscribers. He has more than 355 million views on his channel and over 5.58 million subscribers, making it the 158th most subscribed channel in the world.
Hendy Setiono, founder and President Director of PT. Baba Rafi based in Indonesia already has four franchise food brands: Kebab Turki Baba Rafi, Roti Maryam Aba-Abi, Piramizza, and Gula Box.
Today, the business has grown into the biggest franchise chain in Asia with 475 outlets all over Indonesia after only six years and Hendy has plans to expand the brand further to South East Asia.
Whilst still in junior high school, Kentaro Iemoto at 16 launched Clara Online with $9,000 in seed money. Today, Iemoto is well known in technology and business circles and manages six data centers in Tokyo, Nagoya, Osaka, and Seoul from offices in Japan and Taiwan. He is one of the hottest young talents in Japanese technology.
Mr. Casey, from Waterford, Ireland, is a software developer. He started computer programming when he was 9. He then developed a game called Alien Ball vs. Humans that topped the charts in the Apple Store in Ireland.
About 50,000 units of the Alien Ball, which he said were generally priced at $0.99 each, were downloaded.
Mr. D'Aloisio was a 17-year-old British student in 2013 when he sold his news-reading app, to Yahoo for what some reports said was as much as $30 million.
Olatorera Oniru, the founder of Dressmeoutlet.com – a Nigerian e-tailer of fashion products, health & beauty products and home-goods. Dressmeoutlet stocks more than 1,000 products from premium designers globally.
Dressmeoutlet ships worldwide and currently has customers in different states across Nigeria, Uganda and the United States of America.
The success stories of these young entrepreneurs significantly show that age is not a barrier in entrepreneurship, rather it about bringing those small and big ideas into reality.
Despite these, I am still baffled by the level of parents' unnecessary interference on their children career choices.
With the growing number of young entrepreneurs setting up multi-million and billion dollar businesses under the watchful eyes of their parents, here are the things I believe that every parent should do, to instil and encourage  the entrepreneurial mindset in their children
Monitor your children skill preferences
Parents are supposed to monitor their children to identify their skill preference. This can be achieved by observing what they derive joy doing.
Have you seen that Indian movie titled 'Like stars on earth'? That's how some parents are; criticizing their children's poor performance in certain subjects and neglecting the subjects they perform credibly well.
Parents are not career choosers, except in times where the child is going astray. They are to monitor their children and properly guide them in their skill preference or career paths.
Encourage your children to improve on their skills
After identifying your child skills, it will be wise to nurture such skill. A child who shows incredible skill in any sport should be taken to a sport center.
A child who loves stocking his/her bag with toys and repairs them when they are faulty is already showing a flair for science and technology.
By encouraging them to improve on their skills, parents are raising a young breed of entrepreneurs capable of surpassing the landmark achievement of successful entrepreneurs like Mark Zuckerberg, Bill Gates and Warren Buffet.
Encourage your children to acquire skills
Most parents usually enroll their children on summer coaching or studies while some go on summer vacation. These are lovely,as it help kids cool off and fully prepared for the next academic session.
However, have you ever considered putting your kids in internship programs where they can acquire practical skills for self-development?
Summer class and vacations are goods, but here is what one of the young Spanish entrepreneurs Luis Iván Cuende, 19, said about school.
Spain's oppressively high youth unemployment is "because of the enormous gap between our rigid and theoretical education system and the labor market, which means you come out of many years at school without a clue about the outside world."
The normal routine of a child starting a summer coaching class is somehow counterproductive, since the child is empowered theoretically.
Stories of teenagers launching start-ups from their home or schools are not uncommon in our contemporary society.
Mr. Casey's views on education, as well as his passion for technology, were not initially endorsed by his parents, who are both accountants.
That's what most parents do; and at the end of the day, great innovative and creative minds, as well as entrepreneurial spirits are sacrificed for parental preference for particular career paths
Mr. Casey's parents, however, are now firmly behind their son's business ventures, acting as company directors because he is too young to be held legally accountable.
This is what every parent who supports and encourages their children's skills will enjoy.
Steve Jobs founded Apple in his parents' garage at 19, while Mark Zuckerberg started his first software-based company while still in high school.
Our children need support and encouragement in this jet age, since we are in the era of 'smart kids doing wonders'. Entrepreneurial education should certainly begin from home!
Photo Credit: Darren Baker | Dreamstime.com