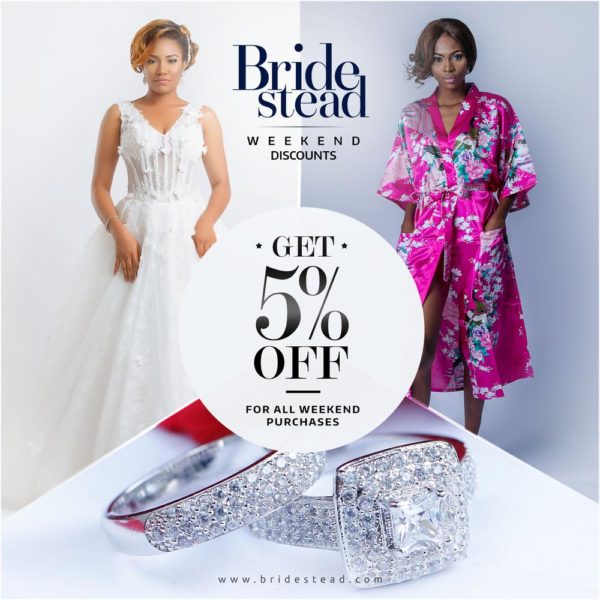 Future brides and party goers can get excited about shopping because Bridestead is set out to make finding the perfect dress fun, easy and affordable! Bridestead is offering a 5% discount to our customers when they shop our store on weekends!
Bridestead is a bridal store and showroom located in Lekki Phase 1, and we stock the most beautiful selection of bridal dresses, party gowns and gorgeous accessories for sale and rent! Stunning wedding rings with intricate detail are also available at Bridestead, so you can seal your promise of love with a symbolic and eye-catching wedding ring from us!
Bridestead is  opened from 9 to 5pm on Saturdays, and 12-5pm on Sundays. Don't hesitate to come in, get a feel for what your special day might look like, and get that discount!
Follow us on @bridestead for our giveaway special. Call/whatsapp us on 08170382753 or 08170332028 for more information. You can also visit our website www.bridestead.com
_________________________________________________________________
Sponsored Content