The Largest Outdoor Food Event in Africa – One Lagos Food Festival starts Tomorrow | October 2nd – 3rd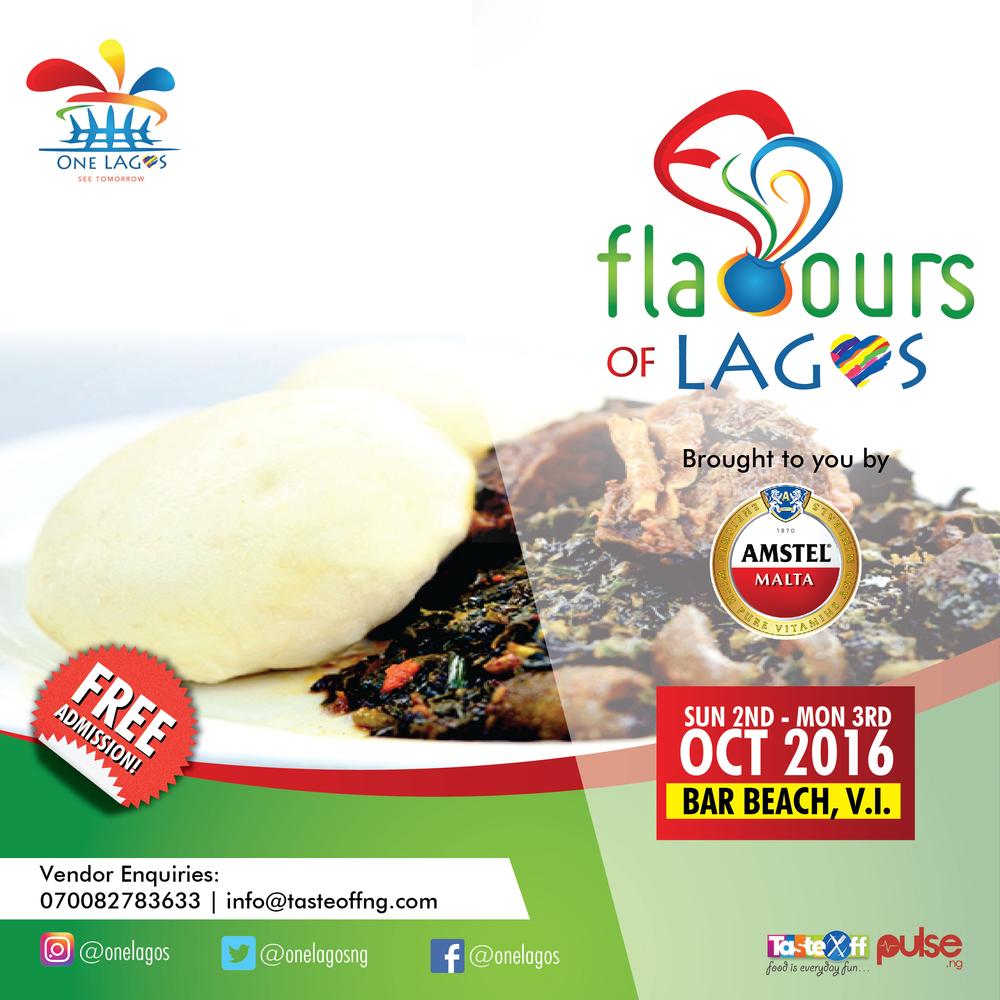 First of its kind in Nigeria, One Lagos Food Festival aims to showcase our rich diversity in Nigerian Cuisine and delicacies thereby creating awareness on Nigerian's rich food culture.
it will be the largest outdoor food event in Africa.
This landmark event is the start of history being written, that would impact on generations to come, home and away evolving to become a food loving tourist dream. The Food Festivals seeks to:
Raise national awareness about food, the way it is produced and the costs (health, environmental etc.) how it is Distributed, sold and eaten.
Promote Nigerian Cuisine and Food Recipes & promote the production of quality, locally produced foods, to encourage healthy eating and community health.
Celebrate good food and conviviality and make this once again an important part of people's lives".
Generate increased demand for local and sustainable produced food through education and promotion.
Promote Lagos City as a National Culinary Haven
Become a platform for gathering of Food Enthusiasts.
Promote Tourism and culture.
Promote & Increase the availability and access of healthy local food to urban communities.
Unite Brands, Friends & Families through food a universal currency of friendship
Date: 2nd – 3rd October 2016
Venue: Bar Beach, Victoria Island, Lagos.
ENTRY IS FREE!
__________________________________________________________________
Sponsored Content