"Good morning Nate, how you dey?"
That's how our interview yesterday started off with Nate Parker, director, actor and screenwriter of The Birth of a Nation movie. In London for the European premiere at the 60th BFI London Film Festival, filmmaker Nate Parker sat down with BellaNaija assistant editor Ink Eze for a 12-minute chat. The focus of the interview was his new movie.
In the movie, he plays a slave preacher Nat Turner, who was supposed to use the Word to suppress and force acquiescence from slaves, but eventually became a revolutionary anti-slavery leader.
We talked about his trips to Nigeria (he has been to our country twice so far!), if he had Jollof Rice, the slave Nat Turner's Ghanaian roots, his movie's upcoming showing at Africa International Film Festival (AFRIFF) in November, how he developed the female characters in the movie and we also asked a question from a BellaNaijarian too –
Sisi posed this in our previous post about the trip,
"did he feel a personal conviction to present an alternative mainstream narrative of slavery and if there was any opposition in the industry at the thought of such?"
Watch and Read Excerpts Below!
BellaNaija: How you dey? You know what that means because you've been to Nigeria a couple of times. You've also referred to Africa as 'Home', so how was it like coming home?
Nate Parker: It's an experience I think every person that has been spread across the diaspora should get to experience. There has been a desperation to separate us from the continent. There's no stopping the feeling you get when you arrive on African soil and you get that feeling of belonging. It feels good to travel home and I can't wait to go again.
He later added –
The people of Africa, the people of Nigeria, the people of Ghana, the two places I've been, welcome Americans in ways I could never have imagined. In ways that I was taught wouldn't happen.
BN: You went with your mum, with your uncle, did you get to get to experience Nigeria, did you have Jollof Rice?
NP: I had more African food than I could ever had imagined. Everywhere I went people fed me and it was wonderful… My mother and my uncle they raised me in different ways, so it was really a treat to be able to experience it with those that meant the most to me.
BN: Talking about Nigeria, the Nigerian film industry Nollywood is very large and accomplished, have you watched a Nollywood movie?
NP: Yeah I watched a couple when I was there. I participated in the African Movie Academy Awards (AMAA). I have been waiting my entire career for distribution channels to be extensive in Africa and Nigeria specifically so I could have a film that could participate and AFRIFF is such a wonderful platform and opportunity for a film like mine to be introduced to Africa. And specifically because we deal with African iconography.
We start with an African prologue [in the movie]. We have characters speaking Twi. We have West African culture represented.
Nat Turner's mother and grandmother were Ghanaian and had survived The Middle Passage [when millions of Africans were shipped to the New World for slave trade].
I don't think Nat Turner without his African roots would have had the inspiration to fight.
We know that his grandmother was part of the Akan tribe which is known for their resistance and fierceness and courage. And all of that came into play with his revolt and influenced his interpretation of the Christian faith and the Bible and gave him strength.
BN: On building the bridge [between Africa and the African-American experience], this was a real labour of love for you. It took years. And until it made a big splash at Sundance, it was really your effort and your passion. 
Do you have advice for Nigerian and African filmmakers that want to put their films on a worldwide platform?
NP: There's no stopping distribution now. Does that mean that every film will have a theatrical release? No. But I know that YouTube exists. I know that there are different forms of distribution …
I would tell filmmakers, if you have a story to tell, tell the story.
Don't tell the story in the hopes that it'll be commercialized. Don't tell the story in hopes that it'll make a splash anywhere. Because that's the first step to compromise – when you're making a film for profit margins, for other people.
You'll have to compromise on the things that make it honest.
Had I had a studio initially, I could point out 10 places the studio would have said, "No thank you!"
Make the art. No matter what happens after that, just make the art and make it true.
BN: Do you see any parallels with the movie and what's going on right now in the United States with the #BlackLivesMatter movement? What does that mean to you that your work is speaking to that and affecting lives?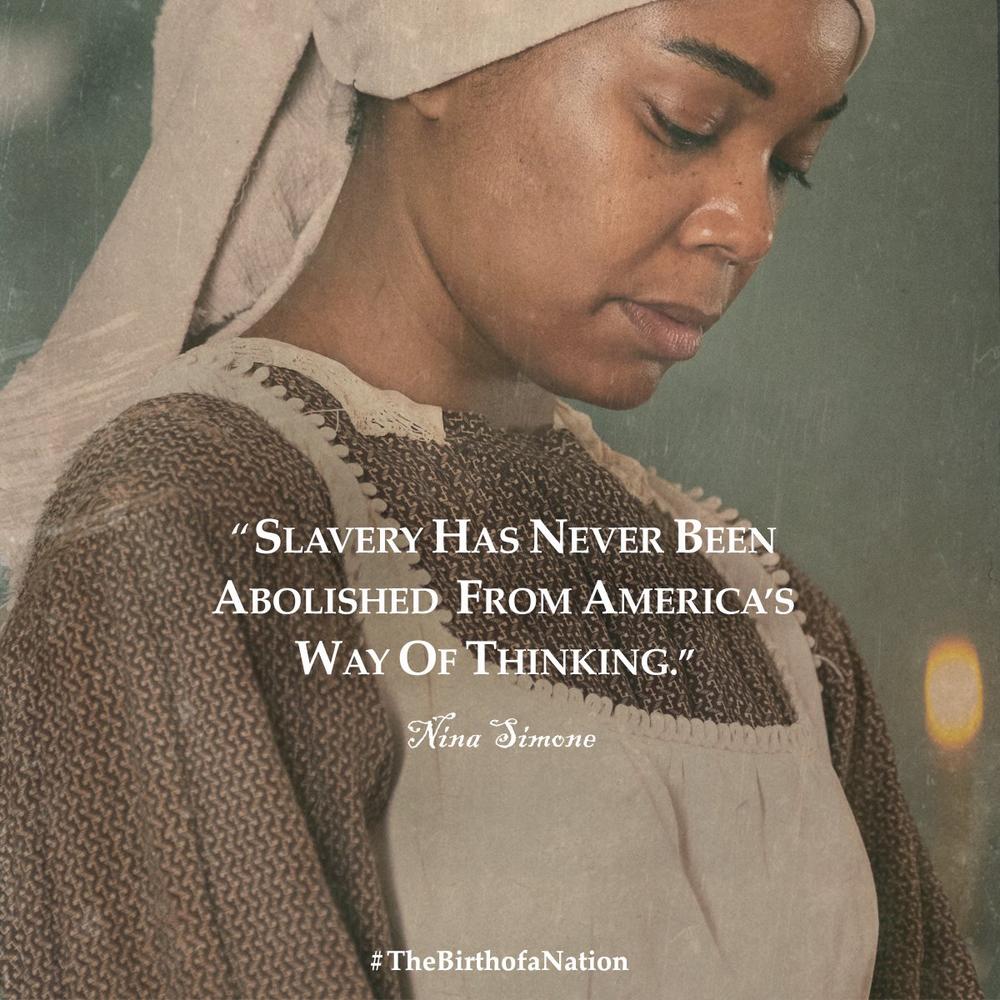 NP: It was designed to that. I had the benefit of writing the screenplay and really planting seeds that I thought would be informative to where we are in America and where we are in the world. I think the work of our ancestors is good work that if we would just be open to the idea of examining their approach to the injustices that they saw, we would be able to derive solutions to the problems we see today.
But unfortunately, as James Baldwin says, "We suffer from simple mindedness". 
We want things to be simple and not rock the boat and challenge the privilege of those who have. So the hope is that they would inspire others to tell their stories. And at some point, if everyone is creating to reflect their specific stance, there will be a groundswell of action.
I'm a filmmaker, that's what I do.
But I think that everyone has a responsibility to address injustices.
If you're a journalist, if you're a lawyer, if you're a realtor, whatever it is that you do, we have more tools than Nat Turner had… We have so much more. So my hope is that my work can inspire people to think differently and to have the courage to draw on their ancestors for strength.
BN: Final question – BellaNaija.com has a lot of female readers and a lot of avid commenters. There are a lot of strong female characters in this movie. How did you approach developing them?
NP: *Smiles*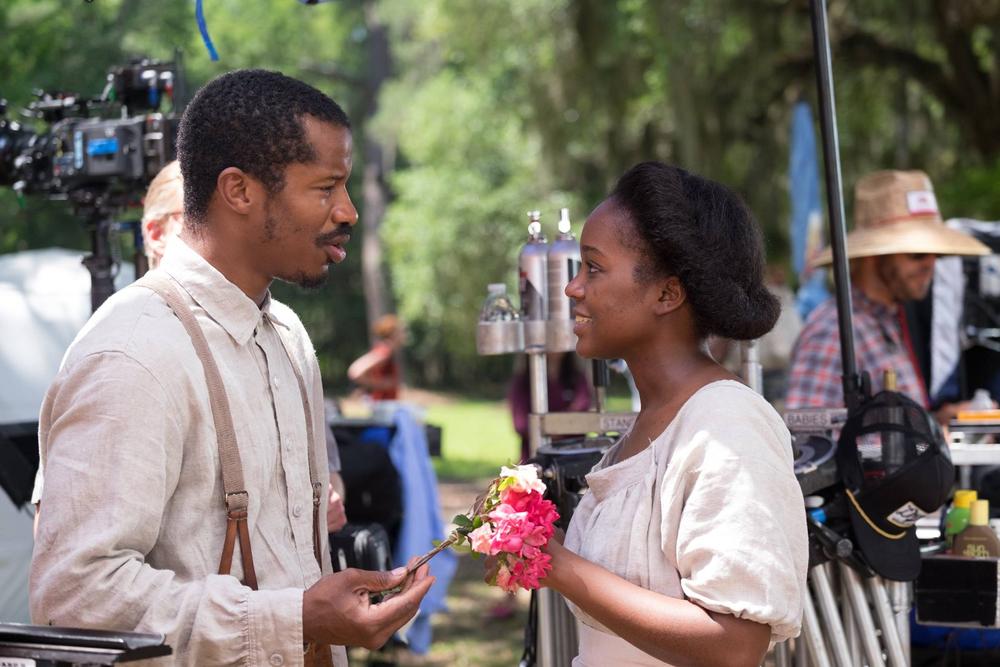 I made this movie recognizing that females were just as part of the revolution as anyone, and it's always been that way. In fact, at every step that Nat felt inspired, it came at the actions and support of a woman. Even when he went to fight, in my imaginations of what happened, he drew on the support of those women to be more audacious and more emboldened.
Whether it be his grandmother telling him about how his grandfather fought in Africa, or it being his mother taking him before African elders in the Maroon colonies [Maroons were Africans who successfully escaped from slavery in America and formed independent settlements of their own] that spoke prophecies over him and spoke power into him.
Or it being his wife saying, "if you fight, you fight for all of us."
I think that that resistance and revolution doesn't come from some iconic, heroic figure. It comes from a community and a village. And sometimes it manifests in one person to start, but I think that the actual ingredients that come along with revolution are brought from every direction, from every person, and I wanted to celebrate that.
***
Many thanks to @filmoneng & @foxsearchlight for having BellaNaija Movies & TV onboard for this fantastic opportunity!
Photos: facebook.com/TheBirthofaNation/