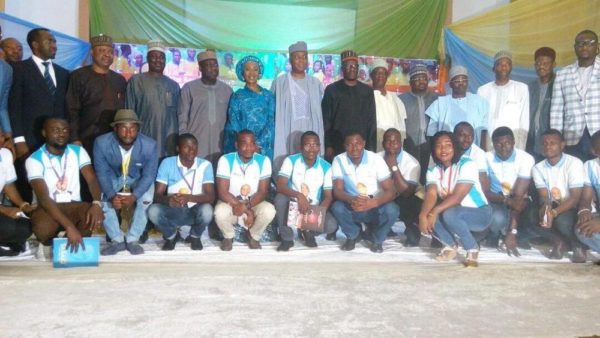 The President of the Senate, Dr. Bukola Saraki, on Sunday in Ilorin launched "Skill Acquisition, Training and Empowerment Programme (STEP)" to empower 40,000 youths in the state.
Saraki explained that the programme was aimed at empowering the youth in the state.
The president of the senate stressed the need to arrest the increasing unemployment and youth restiveness across the country for meaningful development to take place.
He said the Senate was considering the use of local fabric "Aso-Oke" as material for school pupils' caps and cardigans to provide large number of jobs and generate enough revenue.
He shared the following on his Twitter handle after the event: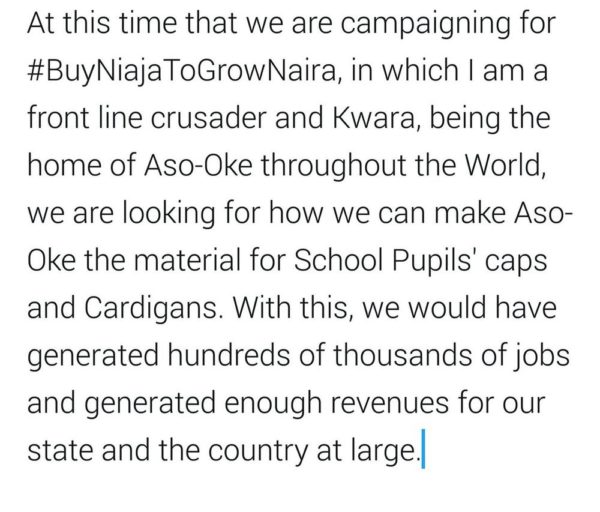 Saraki said this was in line with his firm belief and advocacy for patronage of home made goods.
.
Saraki challenged leaders to develop future oriented technology, training and employment schemes to integrate the younger population into the nation's economy.
He said young men and women, who had opted for entrepreneurship in the face of unavailability of white collar jobs, should be encouraged and motivated to become employers of labour.
"Under Skills acquisition, Training & Empowerment Programme (STEP), 40,000 youths will be trained over 4 years with advanced skills," he said.
Also speaking the former Minister of Sports, Bolaji Abdullahi described the statistics of 34 million unemployed Youth in the country as alarming, saying that it could retard the nation's development.
He said those afflicted by unemployment syndrome also lacked direction as to where they are going in the way and manner they scout for jobs.
He said unemployment was one of the biggest challenges facing governments across the globe, adding that the menace was redefining national security, reshaping politics and changing societies.
The programme was attended by the Speaker of the Kwara House of assembly., Dr. Ali Ahmad, members representing the state at the National Assembly, among others.