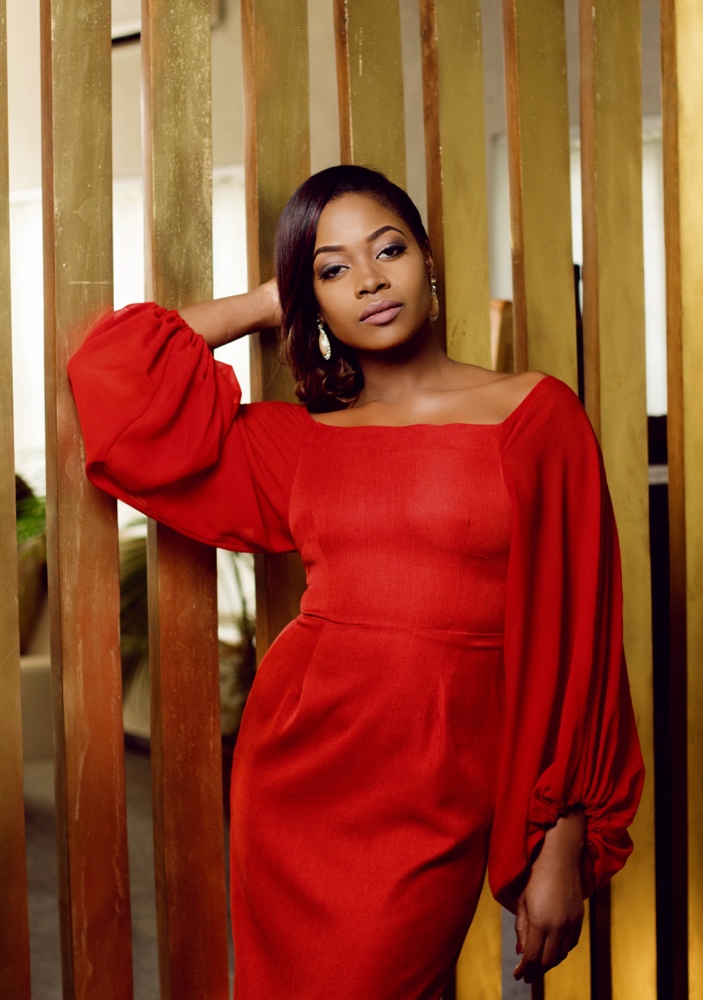 ZAZAII INFLUENCER SERIES is here again and this month's ZAZAII INFLUENCER it's media personality CNN African Voices Host, Keturah King.
A night out on the town has never looked more stylish thanks to ZAZAII's new Influencer campaign. The Nigerian fashion retail brand showcases its new season 'cocktail hour' styles featuring the gorgeous Keturah King in vibrant yet sultry looks, shot on location at No. 62 by WISH Africa. From bold hued cocktail dresses to vibrant jumpsuits, it is easy to get major holiday outfit ideas from this #ZAZAIIINFLUENCERSERIES campaign shoot.
See the Behind the Scenes Video
Styled by Isoken Ogiemwonyi for the Advisory at ZAZAII selects the designs of Nuraniya, Rococo and more for the shoot.
Milestone moments in your career so far
Keturah: A few milestone moments of my career have been meeting and interviewing legendary personali-ties, such as Bono, Naomi Campbell and of course, becoming the face of CNN Africa.
New projects in 2017?
Keturah: I've got a few awesome projects lined up – but if I told you them now, they'd no longer be a sur-prise!
Fashion moment of 2016
Keturah: I have just been gifted the most beautiful haute couture gown, so my favourite fashion moment is yet to come – it'll take place in November.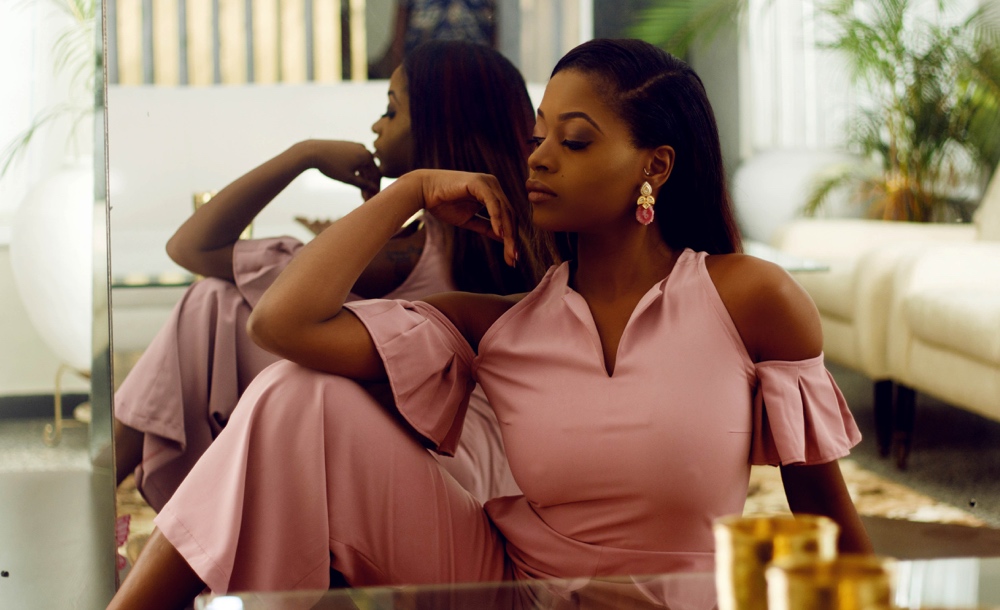 Your star is on the rise, what did it take to get here?
Keturah: Dedication, talent, belief, hard work, humility and perseverance. There have been a lot of naysay-ers and disbelievers along the way – but as long as you keep your eye on the prize and never give up on your dreams, you can make it anywhere.
Tell us about your background/childhood
Keturah: I was an only child for about 8 years and I am now the first out of 9 (!) My parents are diplomats with the United Nations, so we have spent a lot of our lives moving from country to country – which I suppose is where I got my love of travelling, cultural appreciation and flair for languages from.
Who are your rolemodels?
Keturah: All strong, black women are my role models. Because they are the roses that grew from the con-crete.
The most challenging aspect of being Keturah
Keturah: Everyone seems to think I am the world's biggest extrovert, when in fact, I am far more introverted than I am extroverted. That makes it a little difficult when people continously expect you to be 'on' and go to every event to which you're invited, yet all you want to do is curl up under your duvet with a good book and a cup of tea.
The Best career advice you've ever received
Keturah: Be humble and help others on the way up.
I am always endeavouring to assist others with job opportunities or whatever support I can give them, as I know what it feels like to have all the talent yet none of the assistance to get you where you want to be.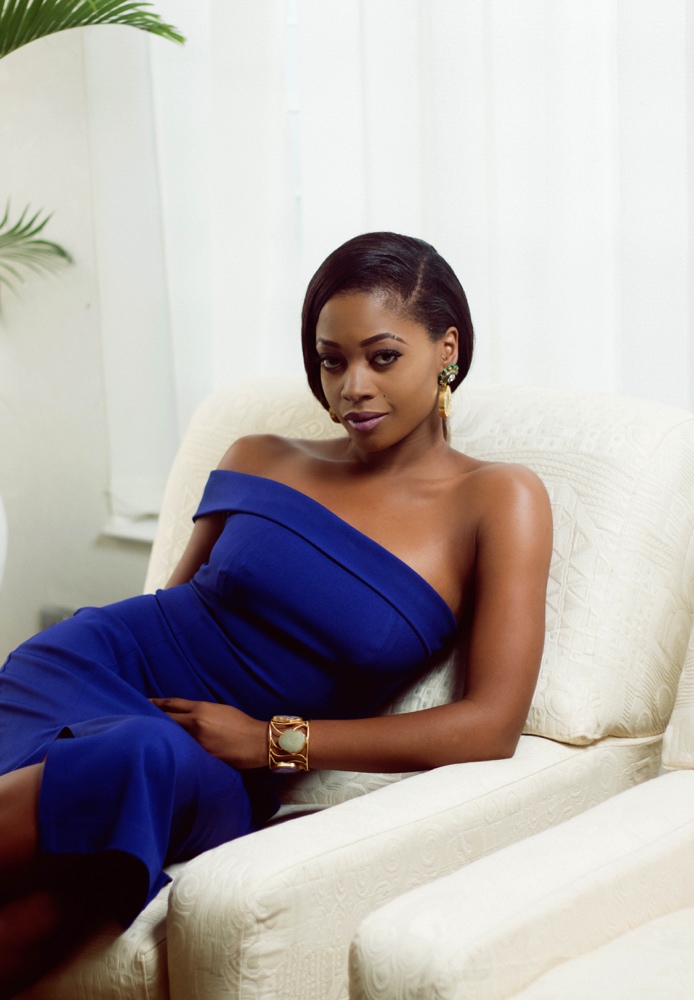 You're quite artistic, we know you're launching a new blog project, what's your favourite discipline?
Keturah: I don't have a favourite discipline because I enjoy expressing myself through different mediums. I am cursed with 'artist's doubt' meaning I never think anything I create is good enough. That anxiety followed me for so long that I simply stopped creating for a period of time. I fight it daily and have now learnt to just create. Let the world decide whether or not they like it – because all things have beauty but not all can see it.
My blog, "Breakfast Beneath The Stars", will be predominantly food and travel focused, inter-spersed with lifestyle and art content. I love cooking and creating recipes and I hope to visit every single country before my time on this plane is up. BBTS is a passion project of mine that I have been working away at, and I can't wait to share it with the world.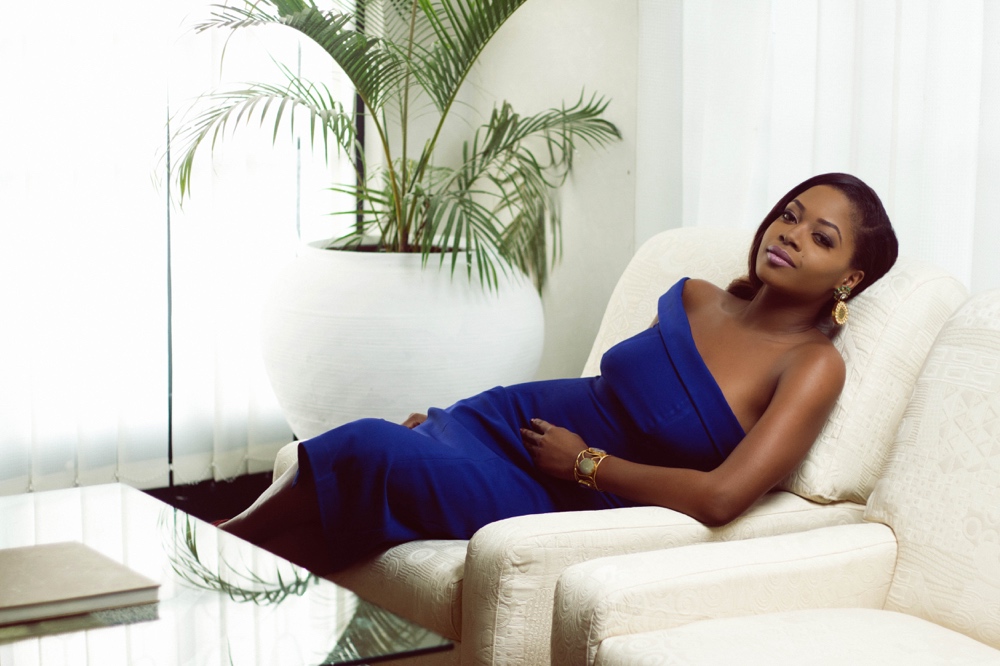 And would you take a stab at something new like acting or music
Keturah: I'd love to be a singer, but I don't think my range is wide enough unfortunately. Acting is my fore-most passion – I have performed in London's West End, I have toured East and Southern Africa with the Kenyan National Troupe, I've been in the fast and the Furious 6, had a featured extra role in James bond: Skyfall and 'About Time' and I have just finished working on an African movie pro-ject. Acting is definitely something I want to do more of, on the continent and beyond.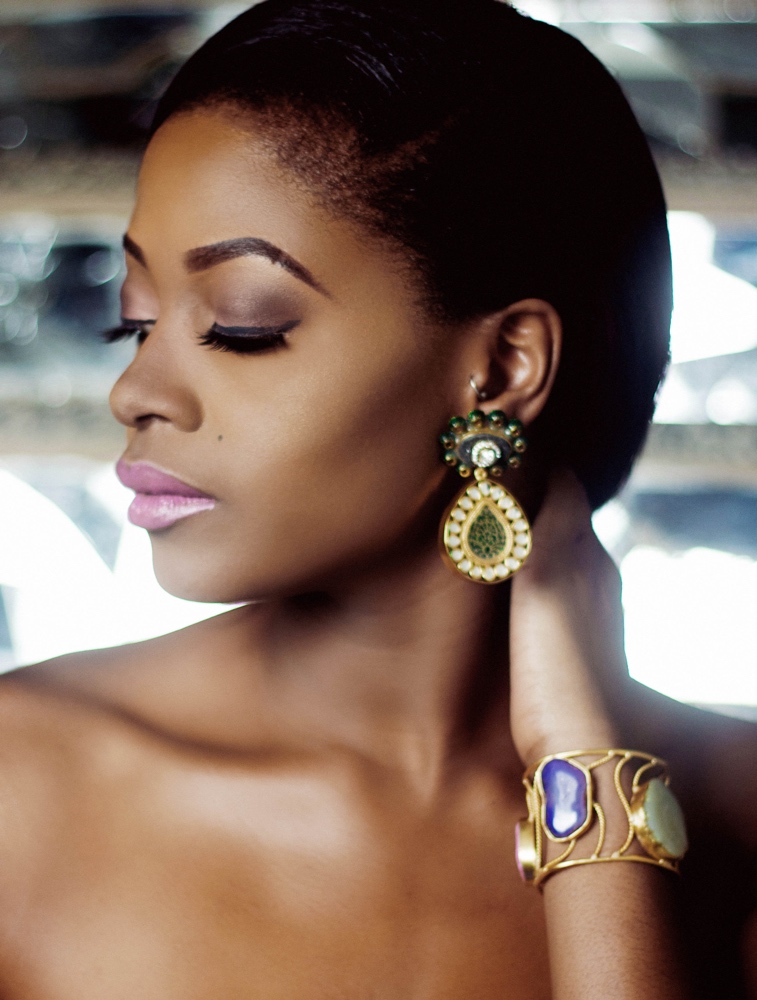 Fashion Icon
Keturah: My fashion changes from moment to moment, ergo, so do my fashion icons. One moment it's the architectural exuberance of Solange, the next it's the understated elegance of the archetypal Paris-ian woman.
Favourite African fashion brand
Keturah: I love Wanger Ayu, Lanre DaSilva Ajayi and Meena, to name a few.
What do you love about ZAZAII? ?
Keturah: I love the fact that you can find absolutely everything to cater to your beauty and fashion needs in one place. If I need to go for an event last minute, I can pop into Zazaii to get my hair, nails and makeup done, pick up a gorgeous outfit and saunter out the door feeling incredibly regal.
Xmas/New Years Vacation palns?
Keturah: I'm planning on being somewhere even more tropical for the new year…maybe the Maldives. I need to create some more travel content for my upcoming food and travel blog, "Breakfast Beneath The Stars". I want to learn about new cuisines and ways of cooking, so that I can incorporate them into the blog with some stellar images!
Beauty must haves?
Keturah: I'm quite simple when it comes to beauty…I don't go anywhere without either my Elizabeth Arden 8 hour cream, a small tub of Creme De La Mer, Coconut Oil or Shea Butter and/or some lip balm. Mois-ture is incredibly important to me!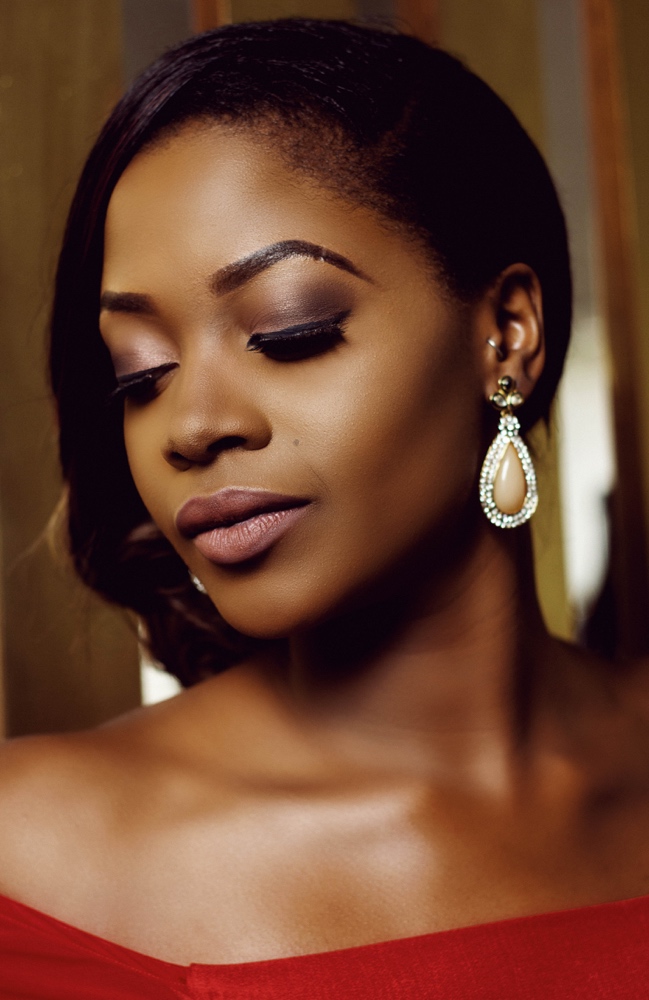 How has being a woman influenced your decisions and career?
Keturah: Inasmuch as I try not to put myself in a box, the world will do that for you. So I am innately a femi-nist and an advocate for civil rights, particularly as it pertains to race. We live in an incredibly miso-gynistic society, where women have to increasingly raise our voices to be heard. And then we're told we are too loud! Apparently, there's a glass ceiling for women in the corporate world – I intend to shatter it.
3 things we didn't know about Keturah
Keturah: I am a total bookworm
I love animals
I'll try anything once (I once ate a caterpillar in Botswana!)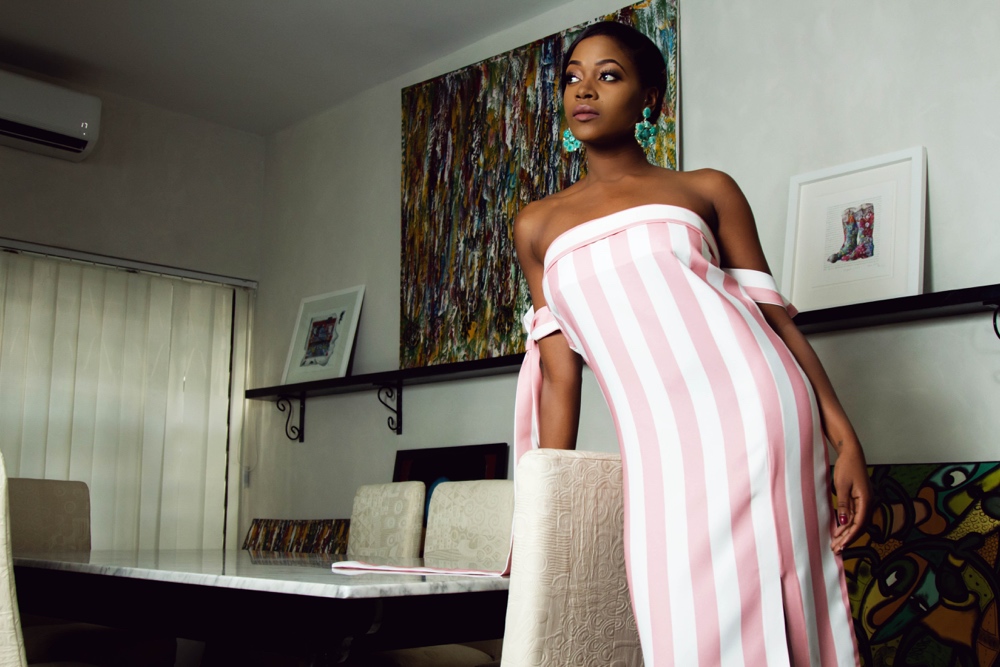 You had a harrowing experience in Dakar earlier this year – has this dulled your wanderlust?
Keturah: It did, for a period of time. I cried everyday and didn't leave my house – wondering how men could so totally and explicitly violate me in a foreign land and nobody was willing to do anything about it. But I am healing…little by little. And I refuse to have my light snuffed out by those who wish they could shine as brightly.
Tell us about your body art
Keturah: I have eight tattoos and 13 piercings. My mother is Afro-Caribbean and loves body art herself, but she's terrified of needles. She has always encouraged us to be true to who we are and express ourselves with aplomb.
Wardrobe Staples?
Keturah: A white t-shirt, an ecru blouse (I find that colour so luxurious), and a colourful pair of capris. I'm not a big fan of jeans.
What do you wear to feel comfortable?
Keturah: As the child of a hippie, I feel most comfortable in as little as possible. Heaven to me, is being on a beach, in my swimsuit, with my feet in the water and a book and coconut in my hands.
In polite society, I feel most comfortable in loose, baggy clothing. Whether that be a dashiki, or my boyfriends shirts.
Watching? Movies? TV Shows?
Keturah: I'm not big on watching TV – I'd rather live my life than watch others live theirs. I hear 'the night of' is a show I might enjoy, so maybe when I get a spare moment, I'll start that.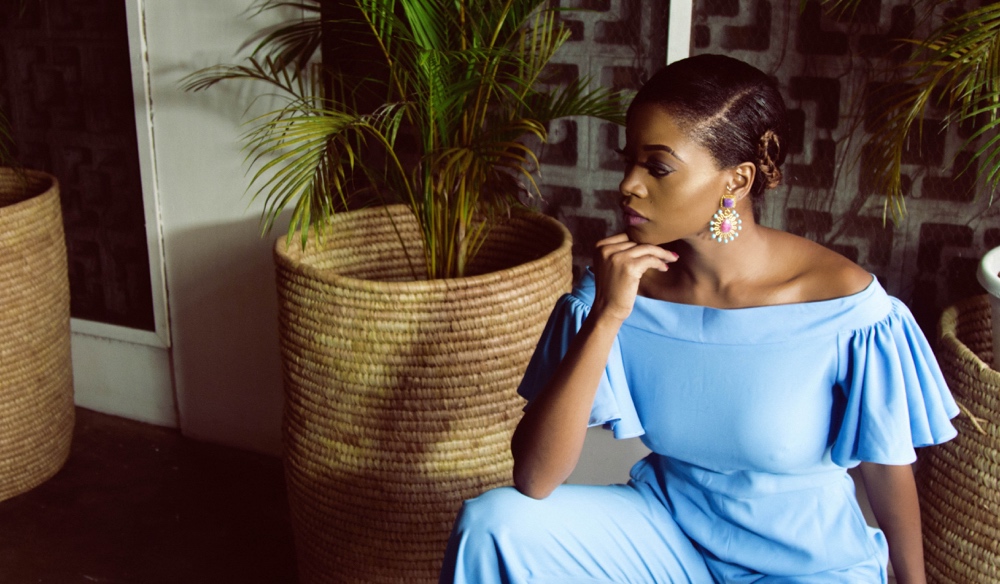 Reading?
Keturah: EVERYTHING. I'm currently reading 'Journey of the Soul' by Dr Brenda Davies and 'Between the world and I' by Ta-Nehisi Coates simultaneously.
How do you unwind at the end of a long day?
Keturah: With a book and a massage! ?
See more Photos
Location: No 62 by Wish Africa
Credits
Subject: Keturah King
Principal Photography: Adebayo Jolaoaso | @adebayophotographer
Motion: Arcadia Media TV | @arcadiamediatv
Makeup: Helen John for DARI
Styling & Art Direction: Isoken Ogiemwonyi for ZAZAIICreate | @theobsidianway @experiencezazaii
Assisted by Nneka Chima
Looks: Nuraniya, Rococo, Ariaba, Raya Jewellery.
See all the looks from the shoot here
For more info and general inquiries, contact ZAZAII at 36 Balarabe Musa, Off Samuel Manuwa, Victoria Island, Lagos | call 09035925562, 07063719819 | e-mail: [email protected] For news, updates and highlights, sign up here – http://eepurl.com/btiqv5