Following Donald Trump's unbelievable win in the 2016 U.S Presidential Election, some celebrities have reacted to the shocking turn of events.
Mavin Records' singer, Di'Ja took to Instagram to share her thoughts on Trump's election.
She posted the photo below and said: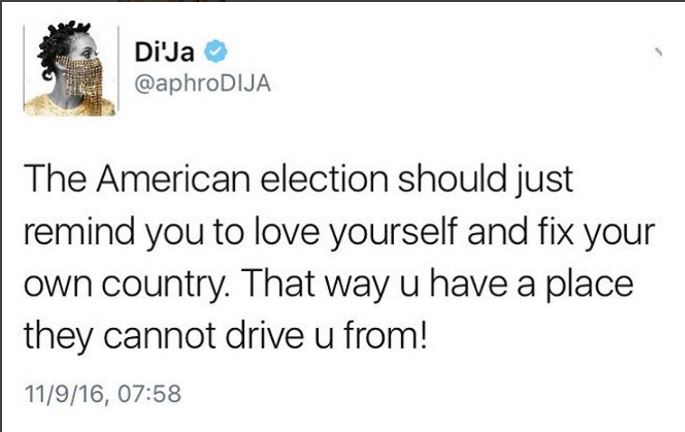 Maybe it is time to stop running to America every time we have a problem in Our own country. It takes hitting rock bottom to hit Reset! This election should remind you THERE R OTHER COUNTRIES OTHER THAN AMERICA that have potential for greatness. What you forget is THEY built their country with YOUR RESOURCES and support of YOUR labour. YOU TOO CAN BUILD YOURS. It is not the end of the world. It is the beginning of a new one. TRUMP or HILLARY sha fix your own face! WE ALL HAVE WORK TO DO!
After facing backlash for the post, she went ahead to write another post on why she made the comments in the earlier post. See it below.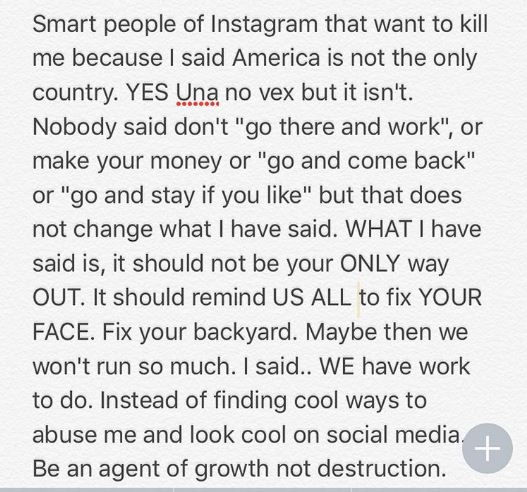 Also, CEO of Wondaland Records, Janelle Monae took to Twitter to lament the the unprecedented election result. She said: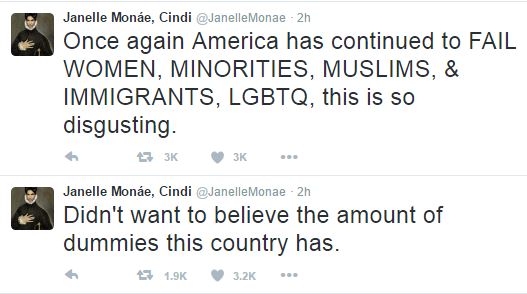 John Legend also wrote on his Twitter handle: